It's hard to believe this is the sixth edition of the Valley Dish. It seems like the first feast was only months ago! It says something about this friendly city—that local farmers, brewers, wine-makers, and restaurant owners who understand the importance of coming together to break bread are never in short supply.
This collaborative dinner took place on March 13th, 2019 at Rocktown Kitchen, inside their stunning dining room located in the renovated Ice House. Host Mira Papas and her husband, Chef Kristo, created a multi-course event—inviting their personal favorite local food and beverage producers to participate. The meal featured these farmers/businesses and their tasty products: butter and cream from Main Street Farmstead, crisp and tasty microgreens from Shenandoah Growers, Irish Red Ale from Pale Fire Brewing Co. and wine from CrossKeys Vineyard, alongside our Farmer Focus chicken.
Between courses, representatives and owners from each of the participating businesses had a chance to talk about the story of how their company came to be, their products and processes, and where to find them.
Everyone seemed to enjoy the evening, and left very full 🙂 If you didn't make it to this edition of Valley Dish, keep your eyes open for the next event!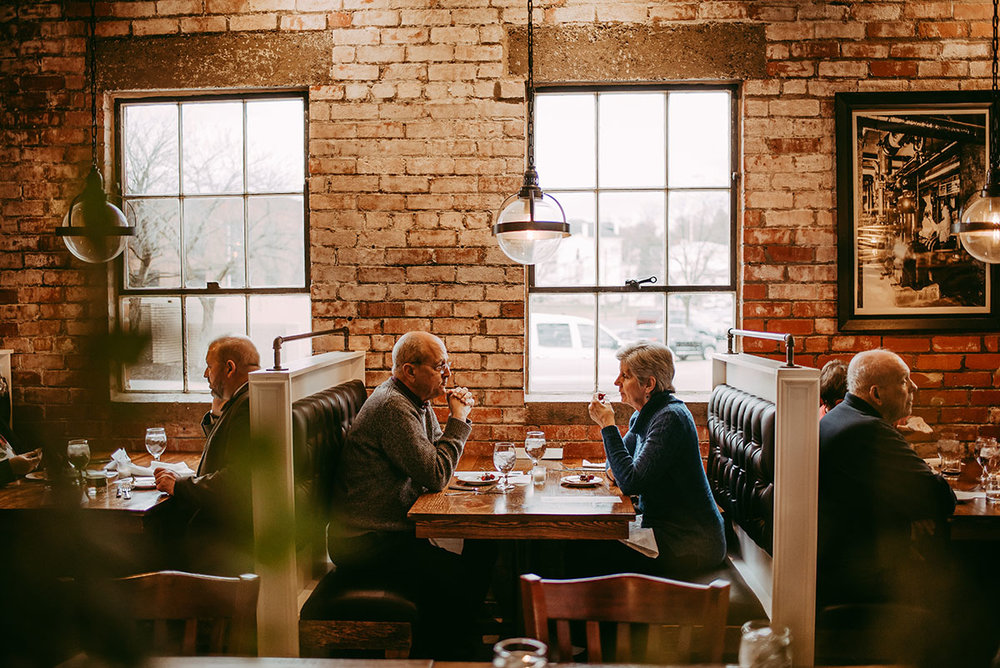 TAKE A PEEK AT THE NIGHT'S MENU! :
HORS D'OURVES
ARTISAN CHEESE & FRUIT PLATE
with assorted cheese from Main Street Farmstead
DEVILED EGGS
paired with Pale Fire Brewing Co.'s Red Molly Irish Red Ale
FIRST COURSE
MIRCO GREENS & POACHED PEAR SALAD
with microgreens from Shenandoah Growers
paired with CrossKeys Fiore Rosé
SECOND COURSE
GRILLED CHICKEN RISOTTO
with Sriracha crusted Farmer Focus Chicken
THIRD COURSE
STICKY TOFFEE CAKE
paired with CrossKeys Ali D'Oro
IDEAS FOR YOUR NEXT DINNER PARTY: