Farm Profitability
The Farmer Focus business model gives farmers ownership and empowers them to make better choices for their animals, farms, and the environment. The Farmer Focus model also eliminates the tournament pay model that pits farmer against farmer. Our model assures farmers a flat rate of pay per pound incentivizing cooperation amongst farmers and powering innovation on farms. Our farmers report that they earn between 25-35% more farming with us than competitors. This allows our farmers to reinvest profits into more sustainable farming methods and into their local communities.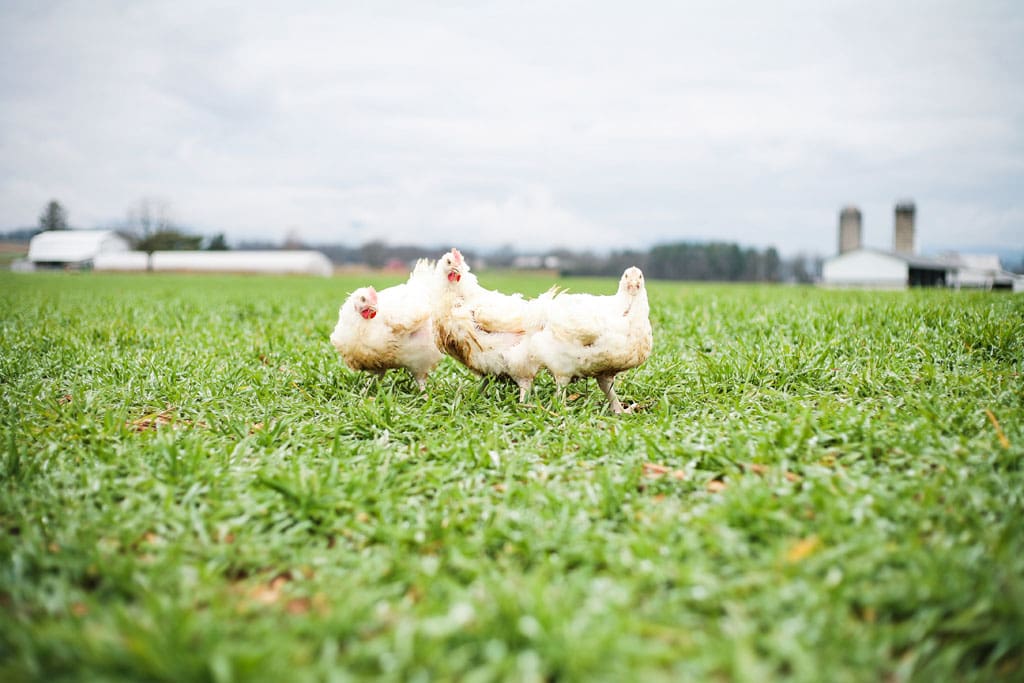 Environmental Sustainability
Everything at Farmer Focus begins with Organic.
Since going organic in 2017, Farmer Focus' purchases of organic feed prevented use of more than 8.2 million lbs of synthetic nitrogen fertilizer. Manufacturing that fertilizer would have generated 18,628 Metric Tons of Carbon Dioxide (CO2).
At Farmer Focus we believe that the future of our planet is directly linked to the future of farming. Protecting our environment through the reduction of our emissions, lowering water usage, and using our farming to promote carbon sequestration are some of the ways we are working to reduce our carbon footprint.