Meat Manager
Q&A With Farmer Focus
Thank you for carrying Farmer Focus chicken in your store! We know that consumers may ask for your help when choosing which chicken to purchase for their families, so below is information to help you answer questions about what makes Farmer Focus chicken different.
We've also included information and tips for applying to weigh price labels and stickers to packages. If you have any additional questions, please email us at customerservice@farmerfocus.com.
How is Farmer Focus different from other organic brands?
Organic, humanely raised (Certified Humane), and 100% traceable to the farm.
Farmer Focus certifications include:
USDA Organic, Certified Humane, Non-GMO Project Verified, and Halal.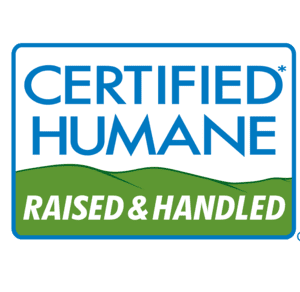 How does the Farm ID on the package work?
Enter the 4-letter Farm ID on your pack to meet the farmer who raised your chicken.
Is Farmer Focus chicken cage-free/free-range?
All chickens raised for meat are cage-free. However, Farmer Focus chickens are also free-range, which means they have room to roam both in their barns and outside.

What are the chickens fed?
A USDA Organic, Non-GMO Project Verified, vegetarian blend of corn and soybean meal. They also have outdoor access to forage bugs and greens as desired.
What does independent farmer mean?
Unlike larger companies, Farmer Focus farmers own their birds and their feed. This means our farmers are empowered to make their own decisions. Decisions that put their farms, their birds and our planet first while always upholding our values of organic, sustainable, and humane. Our farmers are so invested, many choose to go beyond the certification standards set by 3rd parties.
PACKAGE AND LABEL INFORMATION
What is the shelf life for products packaged in the VSP tray?
We vacuum seal our chicken to keep it fresh longer. This means the shelf life of our fresh chicken in the VSP tray is 12 days. Our trays also feature an easy-peel film, which creates less mess and allows you to season or marinade the chicken in the tray itself.
Where should stickers and weigh price labels be applied?
Please make sure that weigh price labels and sale stickers don't cover the Farmer Focus logo on the front of the package.