Chicken Tinga Tacos
Serves: up to 4 | Cooking time: 1 hour
Recipe by Brooklyn Supper for Farmer Focus.
This colorful, celebratory chicken tinga taco spread is the perfect way to ring in the new year at home! Made with 100% organic Farmer Focus hand-cut chicken tenders and simmered with a mix of smoky, spicy chipotle chilies in adobo sauce, tomatoes, and chicken broth, these easy-to-make tacos are super delicious!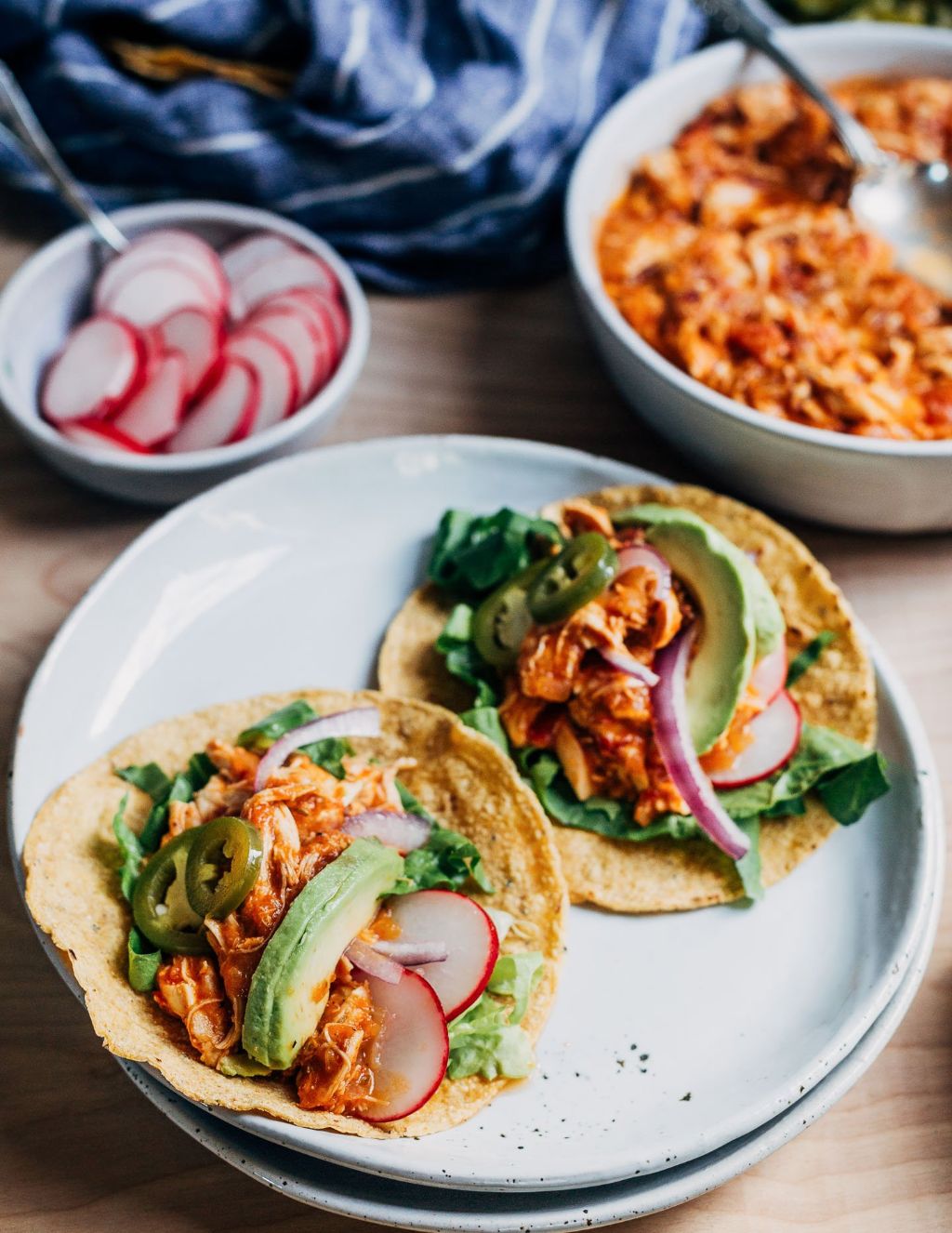 INGREDIENTS
For the filling
1 package of Farmer Focus Chicken Tenders

Sea salt and black pepper

2 tablespoons olive oil

1 yellow onion, minced

2 tablespoons minced garlic

2 cups low-sodium chicken broth

1 cup diced tomatoes

2 - 3 canned chipotle chilies in adobo plus 2 tablespoons sauce, divided

2 tablespoons dried oregano

Serve with… Warm corn tortillas, Red onion, Radishes, Avocado, Jalapeños, Shredded lettuce
---
FEATURED PRODUCTS
INSTRUCTIONS
Instructions
Sprinkle tenders on both sides with sea salt and pepper.
2. Set a large skillet over medium heat, add oil and onions, and sauté 5 minutes.
3. Fold in garlic and cook 1 minute more. Add chicken, tomatoes, 1 chipotle pepper, broth, and oregano, bring to a boil, and then simmer 20 minutes.
4. Remove cooked chicken from the sauce. When cool enough to handle, use to forks to shred the chicken.
5. Meanwhile, add 2 chipotles and 2 tablespoons of chipotle sauce to the cooking liquid and carefully blend until smooth.
6. Return pulled chicken to the skillet. Simmer uncovered for 20 minutes, stirring often.
7. Serve on warm tortillas with sliced red onion, radishes, avocado, and pickled jalapeños. Top with shredded lettuce.
MORE FROM Brooklyn Supper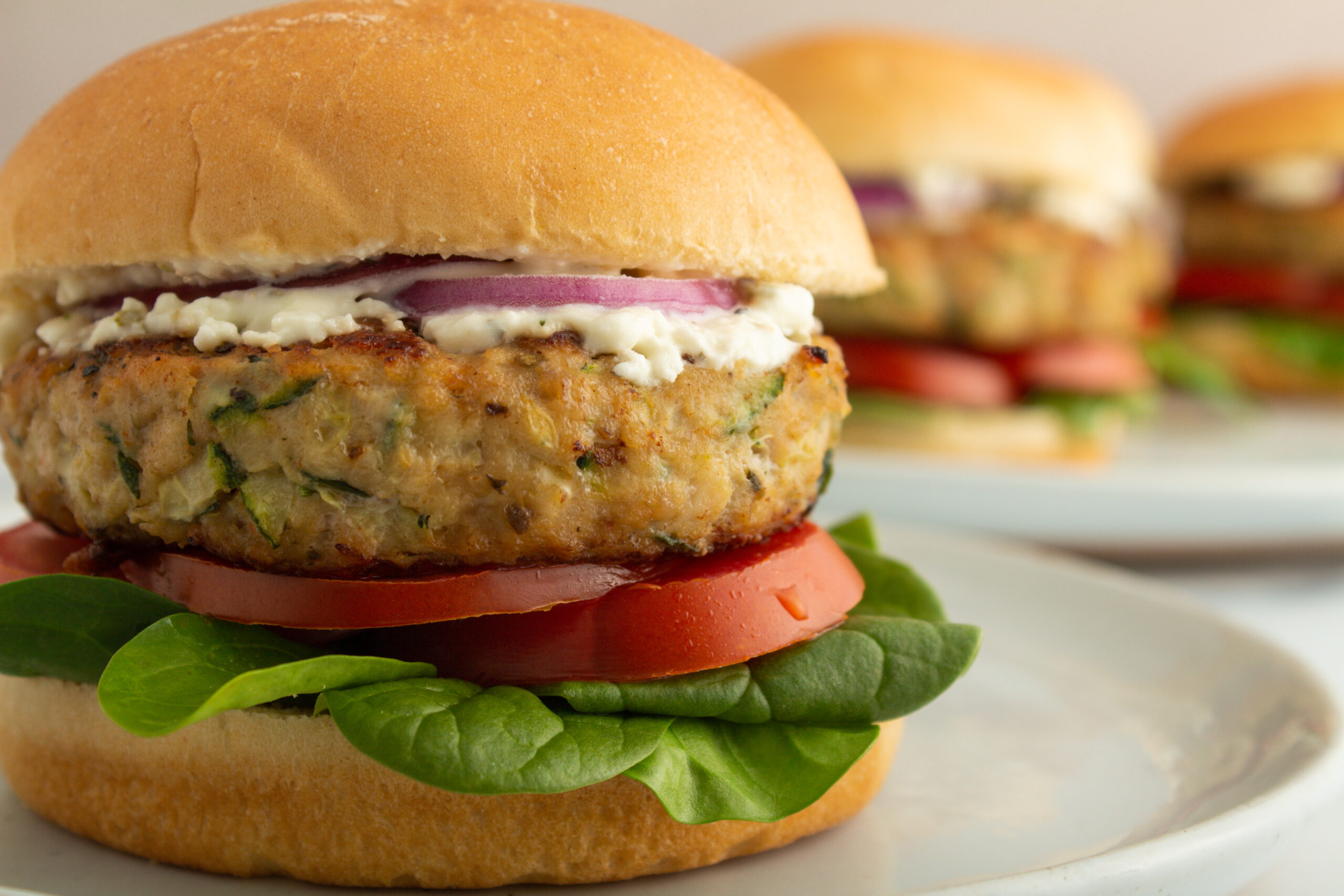 Our butcher-style ground chicken blend offers a light take on hearty meals like burgers without sacrificing the burger taste and satisfaction.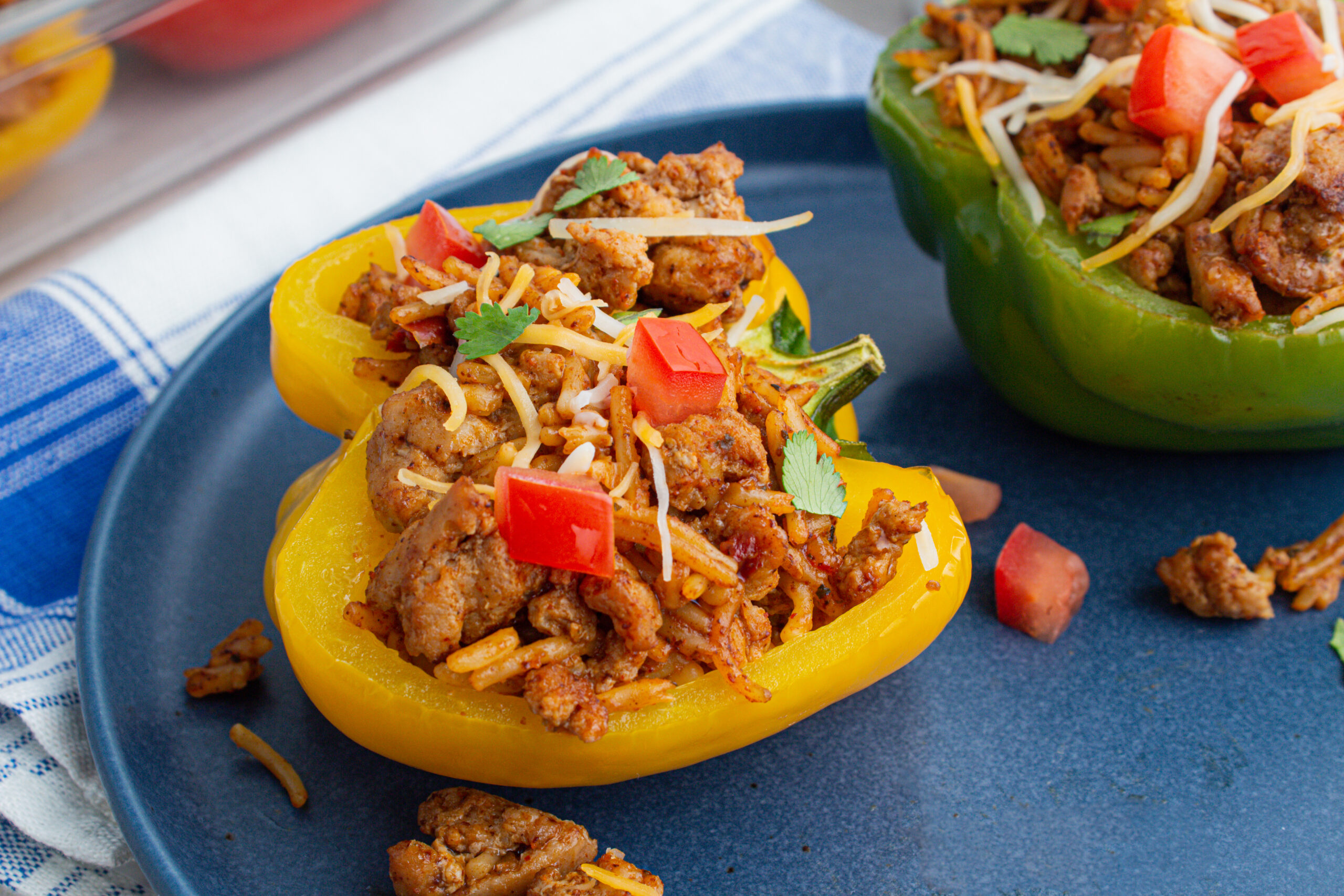 Taco Tuesday just leveled up! Enjoy our flavorful ground chicken and fresh veggies with every bite of these Chicken Taco Stuffed Peppers.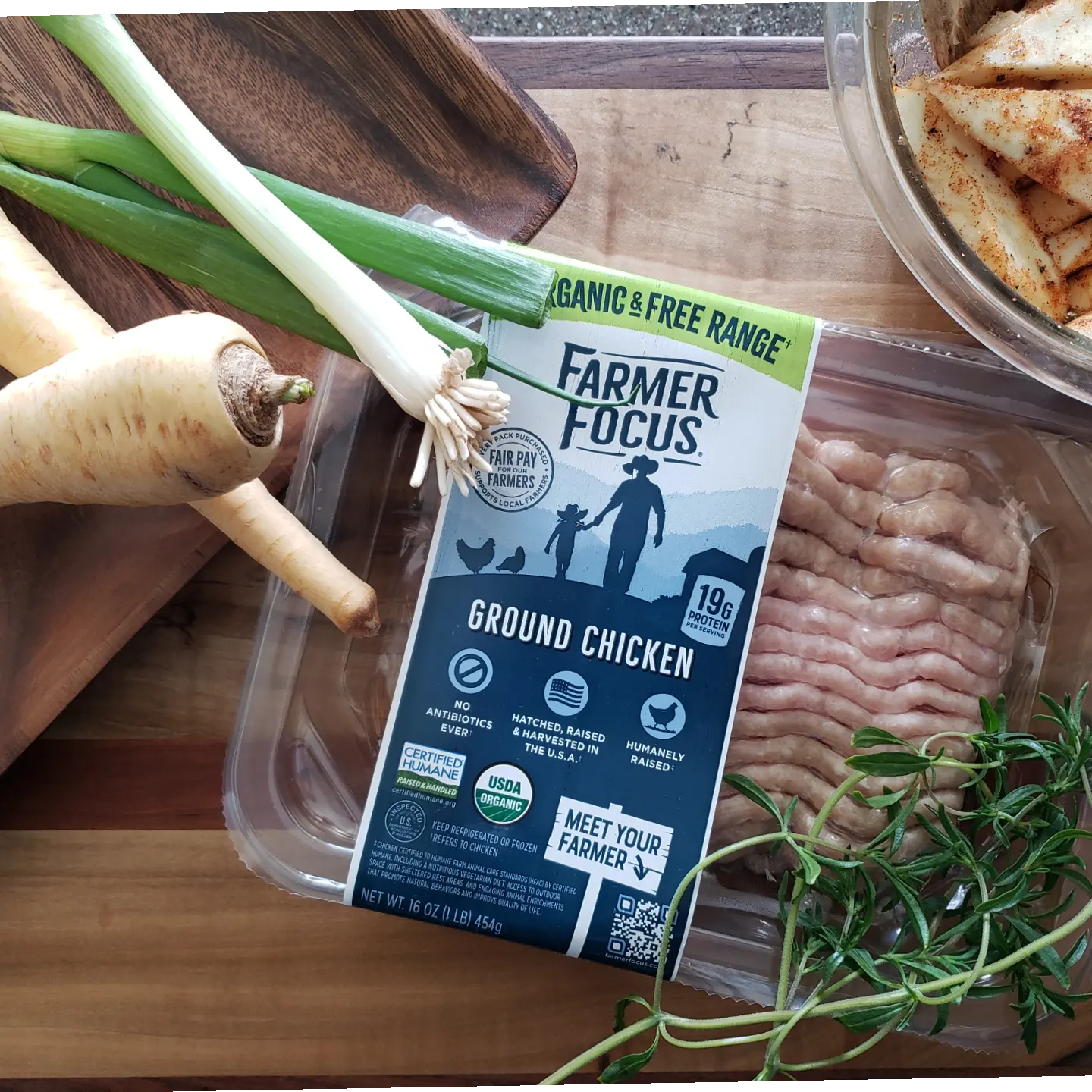 Farmer Focus Organic Ground Chicken is perfect for a flavorful chicken burger! You'll have a golden, crisp look on each side of your burger patty that will lend to the perfect texture for your first bite and a great base for your favorite toppings.