Roasted Pumpkin Spice Chicken Thighs
Serves: up to 3 | Cooking time: 2 hours
We know what you're thinking…we couldn't resist this pumpkin spice chicken recipe, but don't knock it until you try it! This is a low-maintenance recipe with high-quality fall flavors and tender chicken.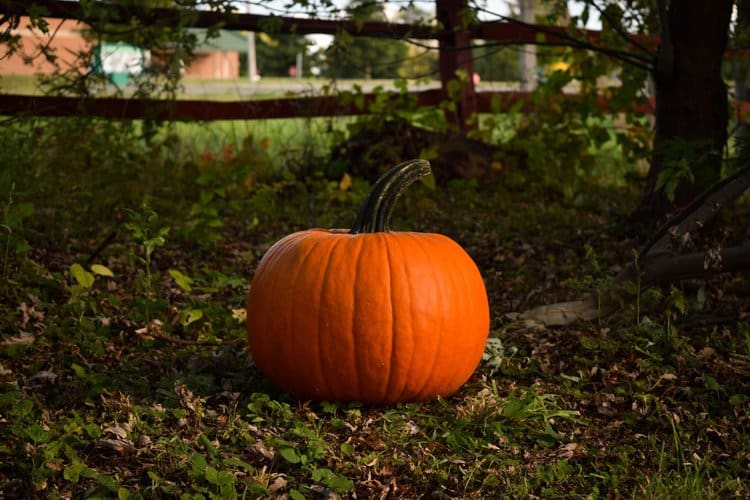 INGREDIENTS
3 pounds Farmer Focus Bone In Chicken Thighs

8 slices Smoked Applewood Bacon diced

2 teaspoons kosher salt

1 teaspoon ground black pepper

3 tablespoons pumpkin spice

2 teaspoons sugar in the raw

¼ cup avocado oil preferred oil

1 yellow onion sliced

1 cup chicken stock or water

½ cup raisins

1 cup dried apricots
---
FEATURED PRODUCTS
INSTRUCTIONS
1.  Preheat oven to 300°F.
2.  In a large mixing bowl, toss together chicken, pumpkin spice, salt, pepper, sugar in the raw and avocado oil.
3.   Dice onions, then place in the bottom of a 9"x13" baking dish.
4.  Add dried fruit and bacon in the bottom of the 9″x13″ baking dish, then lay coated chicken on top, skin side up.
5.  Place in oven and slow roast for 2 hours.
6.  Enjoy this tender, pumpkin spice goodness, then let us know what you think!
MORE FROM Farmer Focus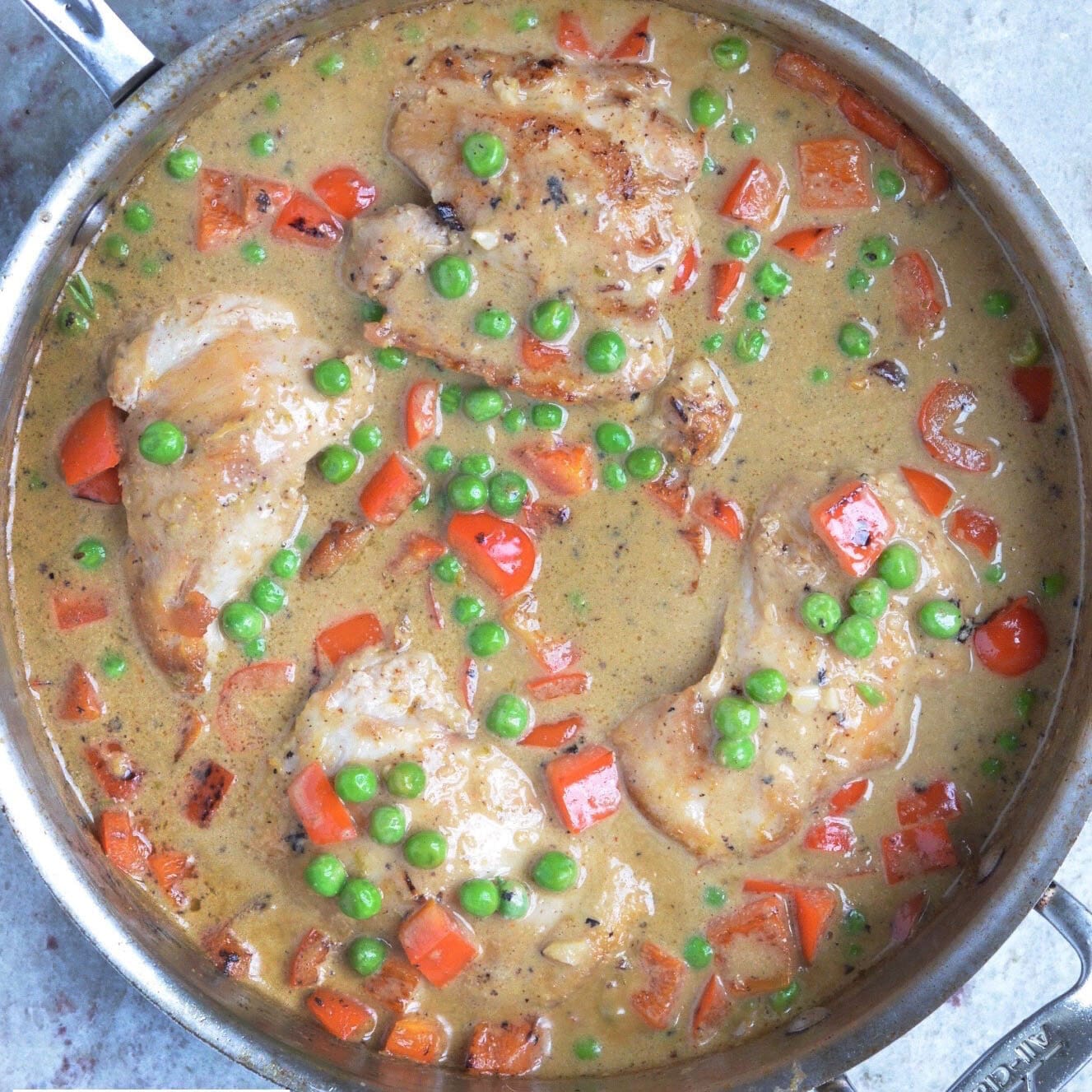 Developed by Lisa Leake exclusively for Farmer Focus! "Easy one-dish dinner that's allergy-friendly! It's dairy-free and, if you use gluten-free soy sauce, also gluten-free. Plus, you can make it all in one pan, and it's great leftover."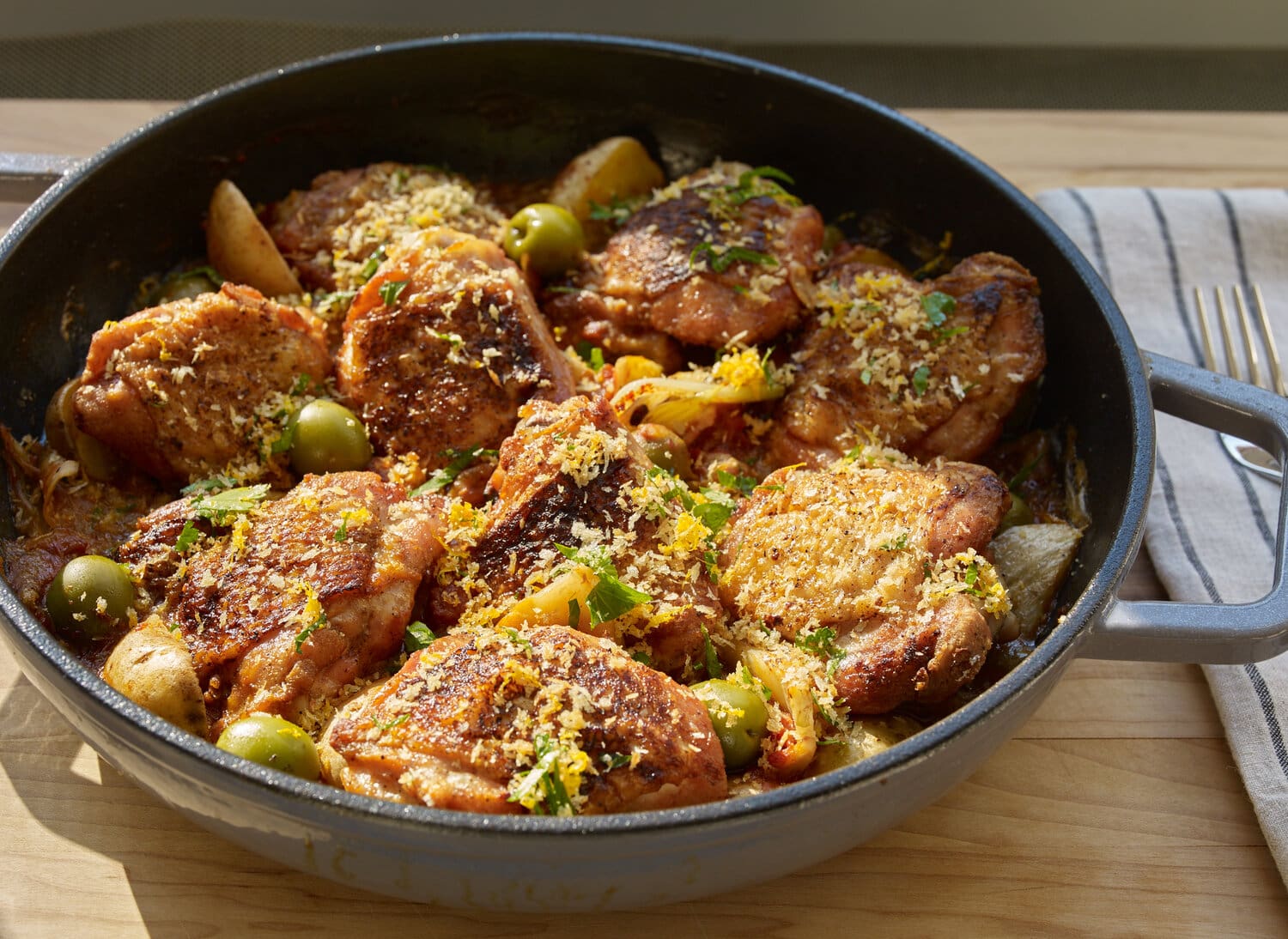 Recipe developed by Chef Michael Symon exclusively for Farmer Focus! Print Recipe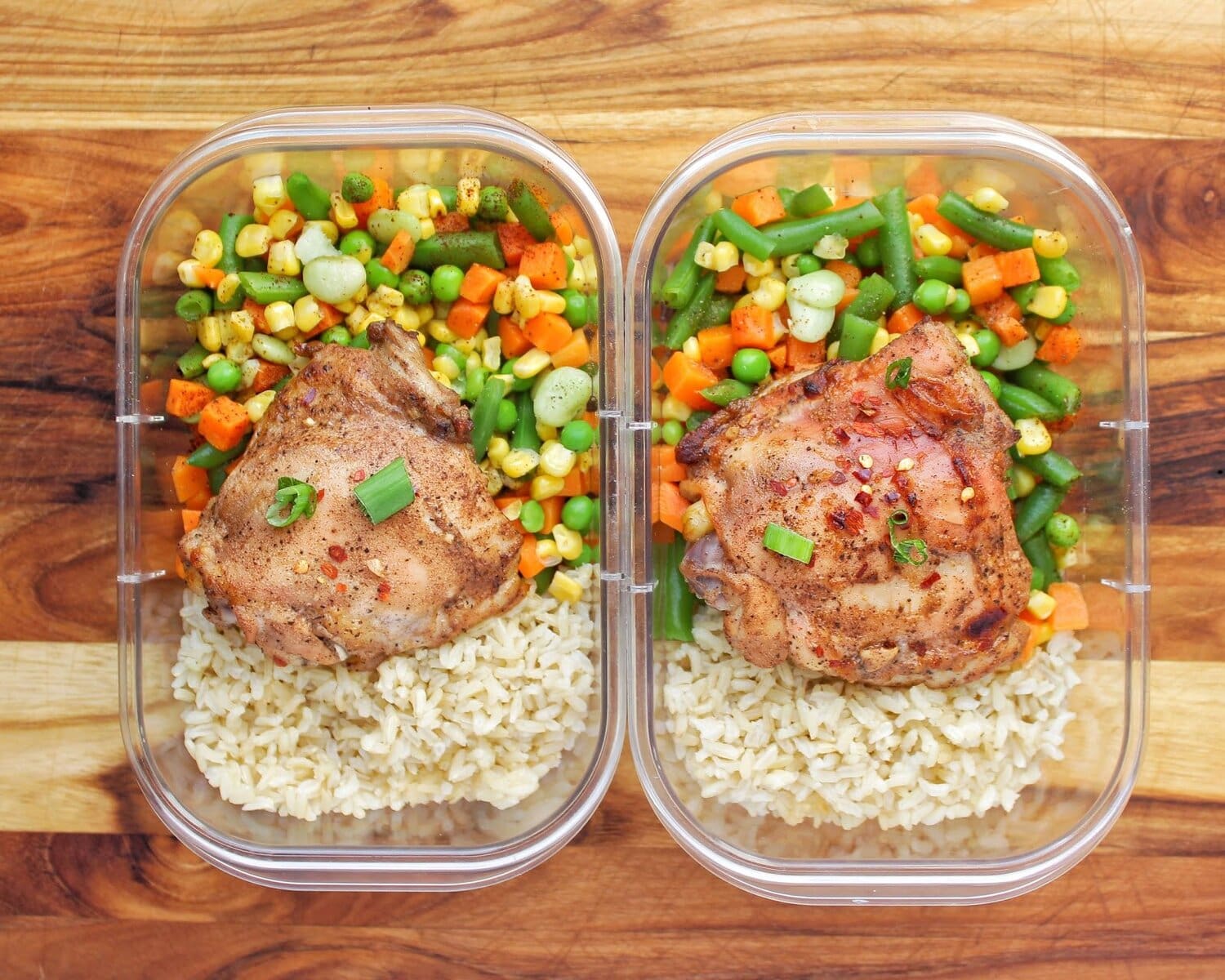 Developed by Sean Peters of My Body My Kitchen, exclusively for Farmer Focus! "Buttermilk, like yogurt, is slightly acidic which makes it great for tenderizing meats. The acid in buttermilk breaks down the protein fibers in chicken without toughening the meat in the way that stronger acids (e.g. lemon juice, vinegar, etc.) would. In terms of flavors, you will love the combination five-spice powder and garlic in this easy chicken dish."