Pan-Braised Chicken Thighs
Serves: up to 4 | Cooking time: 40 minutes
Recipe developed by Chef Michael Symon
exclusively for Farmer Focus!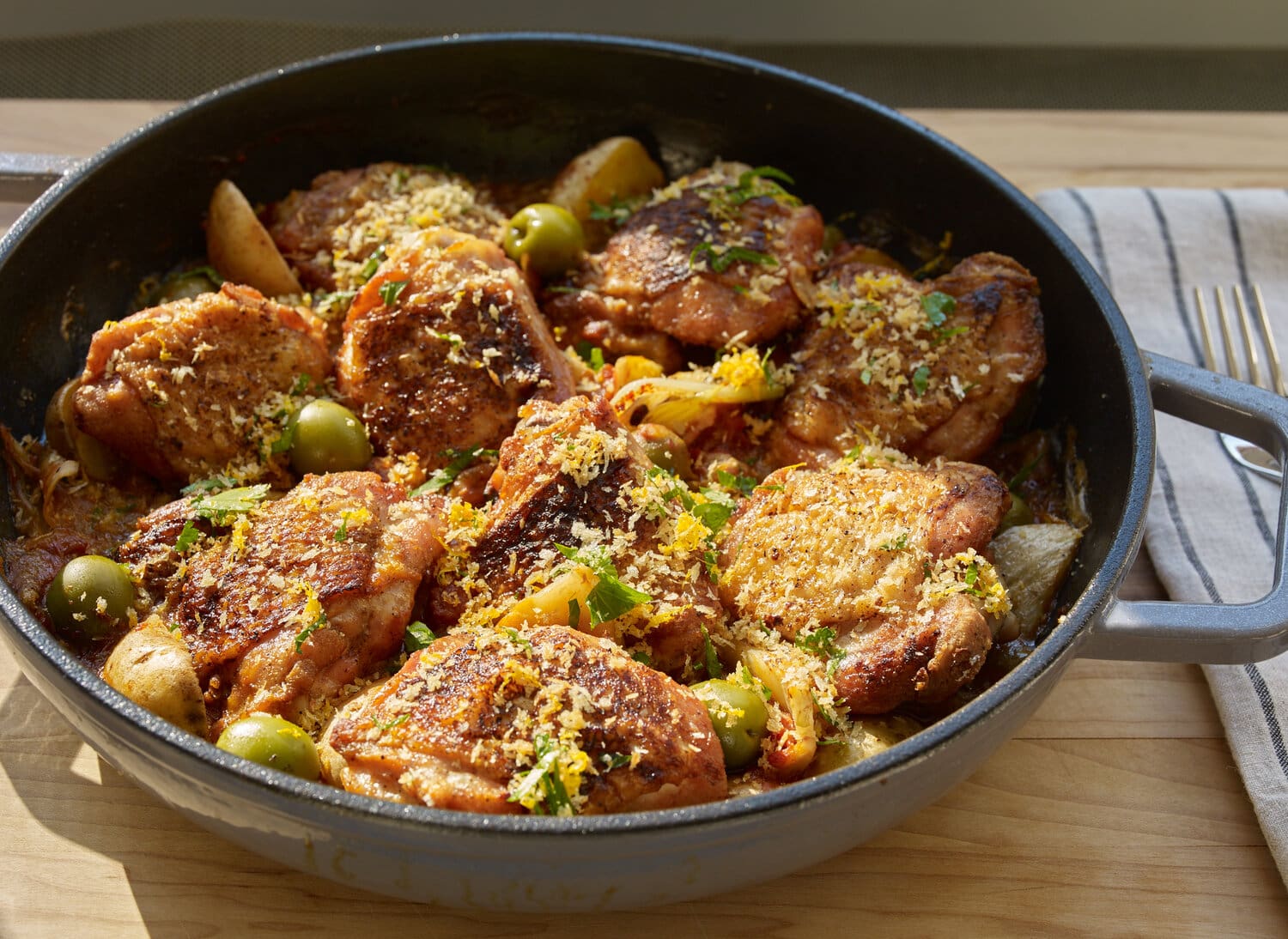 INGREDIENTS
Olive oil

Kosher salt and black pepper

1/2 c panko breadcrumbs

2 T flat leaf parsley, finely chopped

Zest and juice of 1 orange

6 Farmer Focus bone-in skin-on organic chicken thighs

1 small onion, diced

1 bulb fennel, diced

2 cups baby potatoes

½ c Castelvetrano olives

28 oz. can san Marzano whole peeled tomatoes, crushed with your hands
---
FEATURED PRODUCTS
INSTRUCTIONS
Place a sauté pan over medium heat and add a film of olive oil. Add the breadcrumbs and toast until golden brown. Remove from the heat and add the orange zest and parsley. Set aside.

Place a large Dutch oven over medium high heat and add a film of olive oil. Season the chicken on both sides with salt and pepper then add it to the pan, skin side down. Cook without moving too much until golden brown and crisp, 5-6 minutes. Flip and brown on the other side for 1-2 minutes then remove to a plate and set aside.

Drain half of the fat from the pan then place it back over the heat. To the pan add the onions and fennel with a pinch of salt and cook until the vegetables begin to soften, 3 minutes. Add potatoes, olives and tomatoes and season with salt and pepper. Squeeze in the juice of 1 orange. Add the chicken pieces back in then cover and simmer for 30 minutes, until the chicken is cooked through. Serve in the pan with the breadcrumbs sprinkled evenly over the top.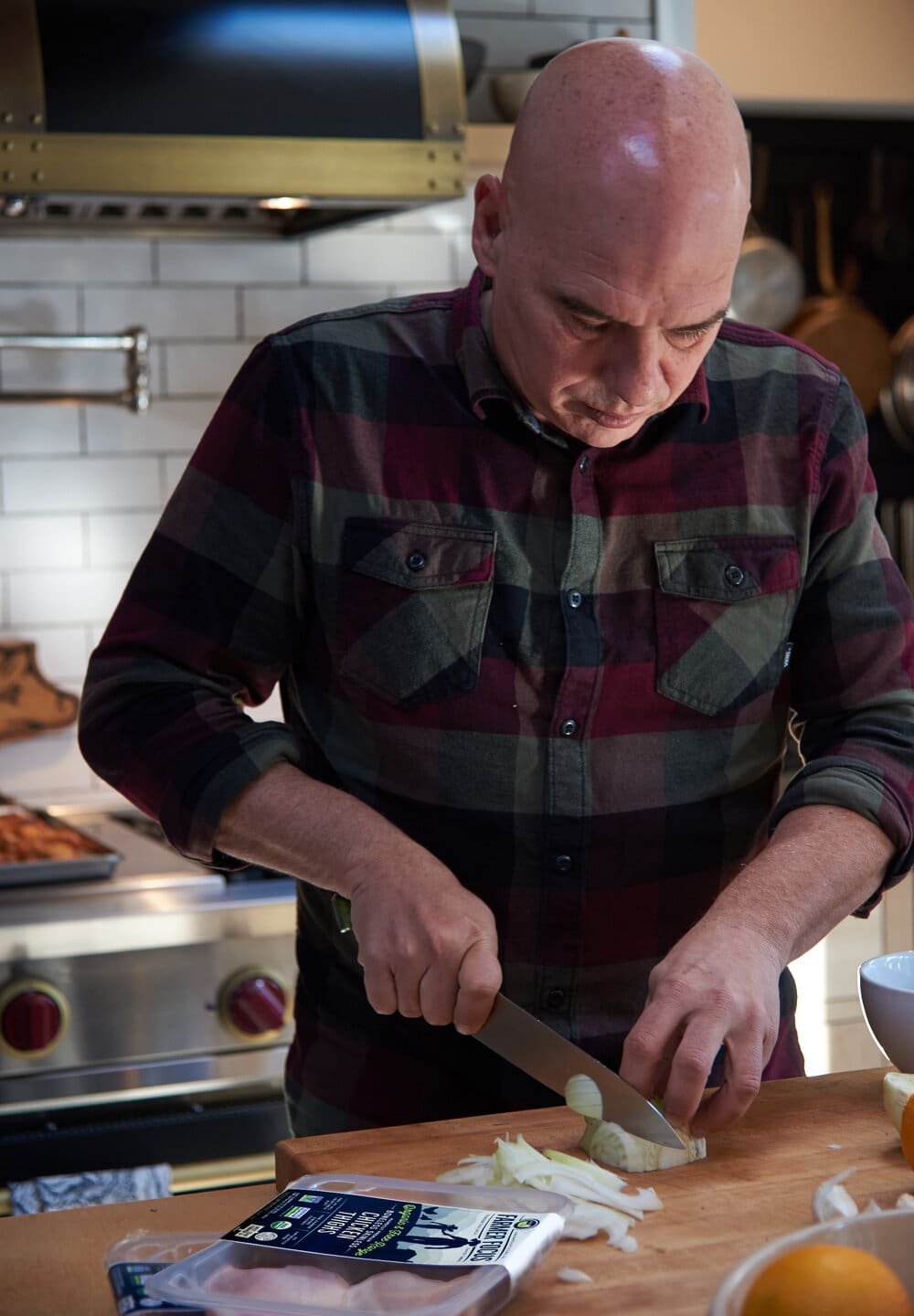 MORE FROM Farmer Focus Recipes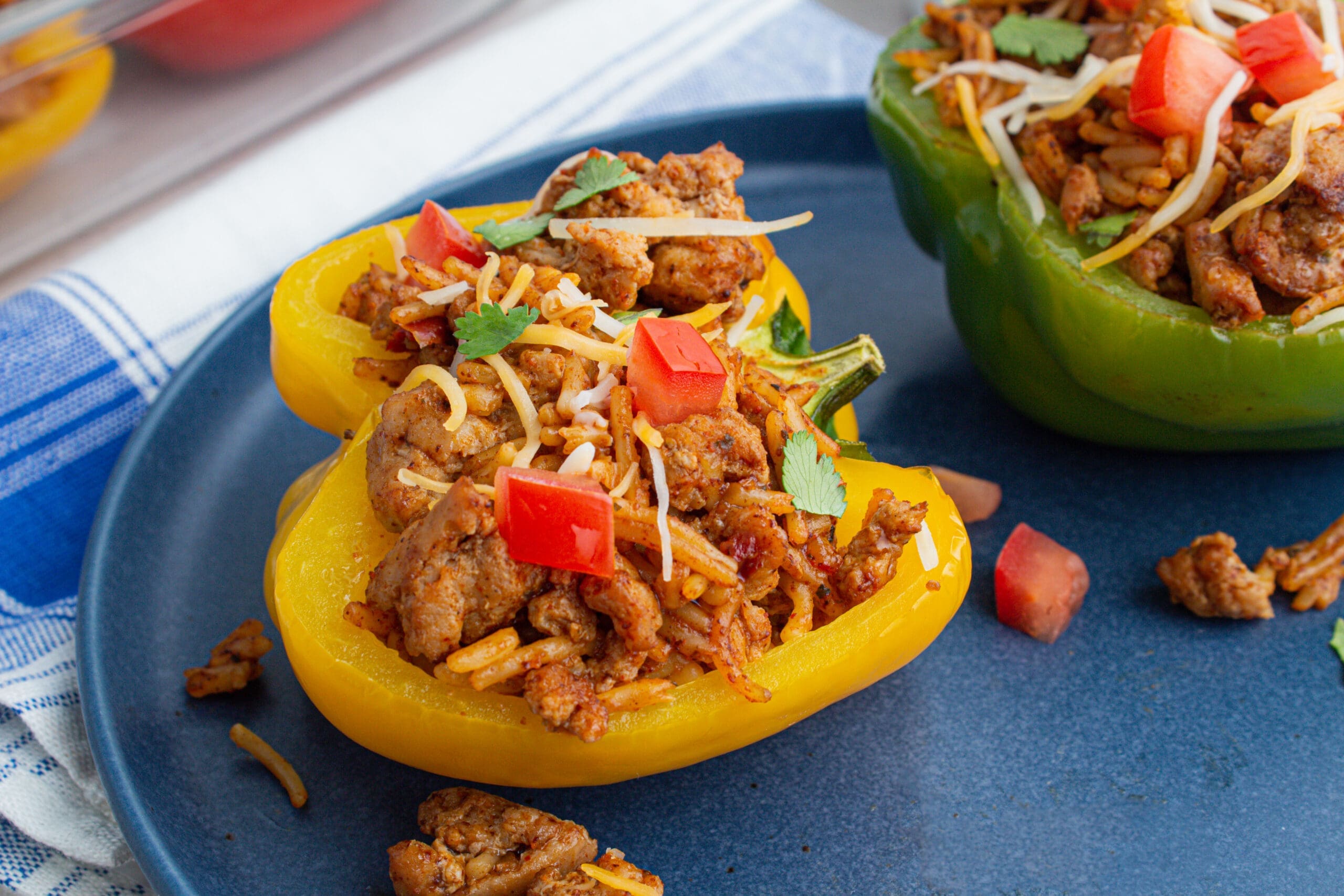 Taco Tuesday just leveled up! Enjoy our flavorful ground chicken and fresh veggies with every bite of these Chicken Taco Stuffed Peppers.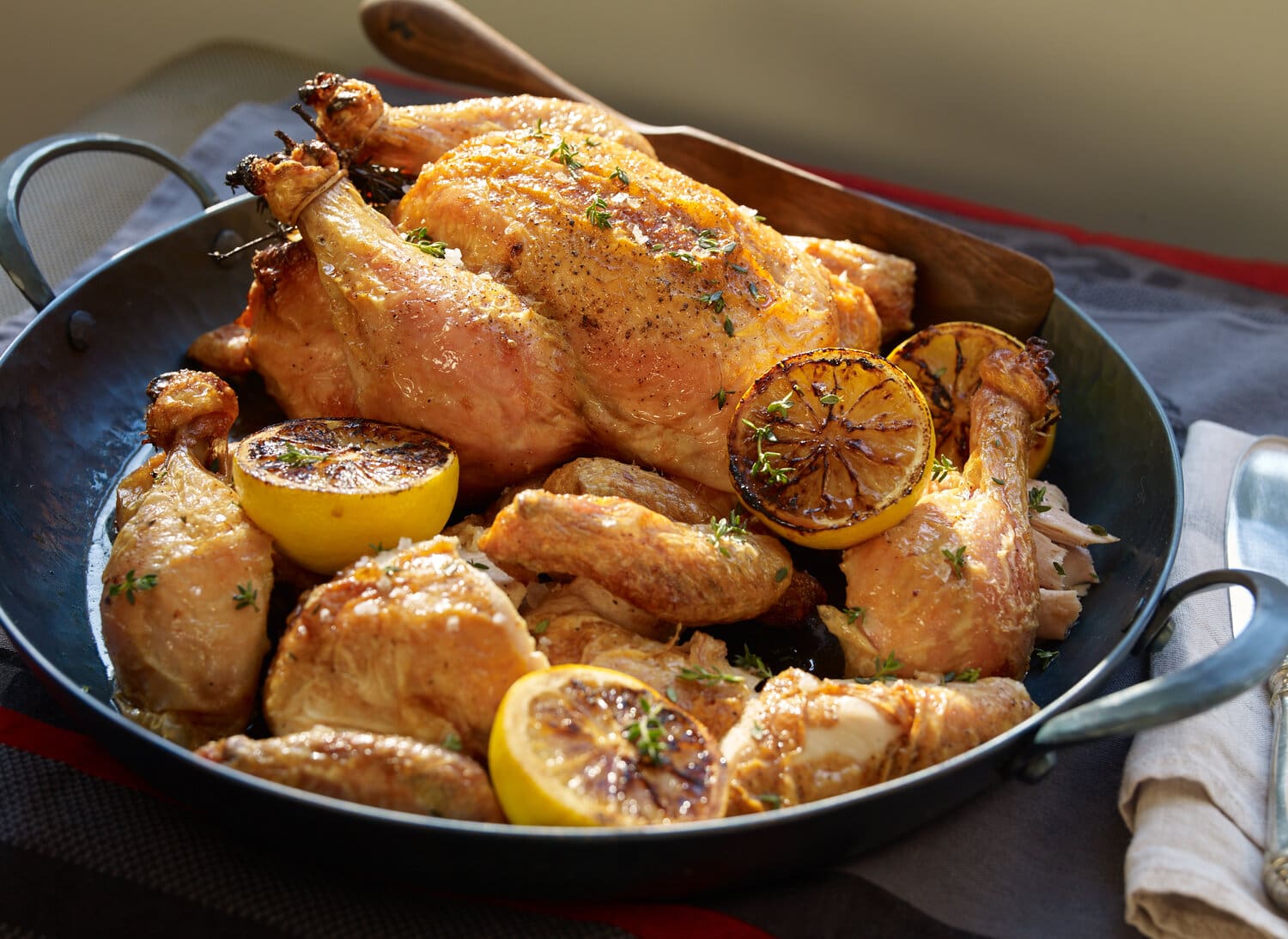 Recipe developed by Chef Michael Symon exclusively for Farmer Focus! Print Recipe