SUPPORTING FAMILY FARMERS & THE FUTURE OF ORGANIC CHICKEN
Our founders, Corwin Heatwole (Chief Executive Officer), and Jefferson Heatwole (Executive Vice President), recently sat down for an exclusive interview on Worldwide Business with kathy ireland® to discuss the Farmer Focus Business Model and providing consumers with source traceability.
"The purpose of Farmer Focus is to make the farming lives better for the hardworking folks that are getting the product to market," says Jefferson. "There are people behind the process that provides food for families
Corwin and Jefferson discussed their farming roots and the inspiration for starting their own poultry business. In 2012, Corwin started his first Organic poultry farm and found the demand for high-quality food choices was greater than he anticipated. "As the demand grew…I could no longer supply the need from my own farms. says Corwin. "We needed to partner with other local farmers to produce larger volumes."
The initial round-table discussions with neighboring farmers shed light on frustrations with the industry contract status quo. Corwin says, "…before those conversations were over, I had no doubt we would deliver a dream partnership."
In addition to the fair treatment of farmers (offering non-tournament compensation and control over their own farms), Corwin and Jefferson believe that carrying consistent values throughout every step of production will naturally result in high-quality, healthy products.
All the farms producing Farmer Focus products are certified USDA Organic, non-GMO project verified, and audited by two third-party humane organizations; Certified Humane and Global Animal Partnership—"…to make sure we do it the right way." says Jefferson. "Organic means there are no animal by-products, antibiotics and herbicides or pesticides in our products—EVER."
"Healthy eating starts with being able to offer healthy products," says J.L. Haber, Vice President of Programming for Worldwide Business with kathy ireland®. "SVO is working hard to maintain high standards and get it right."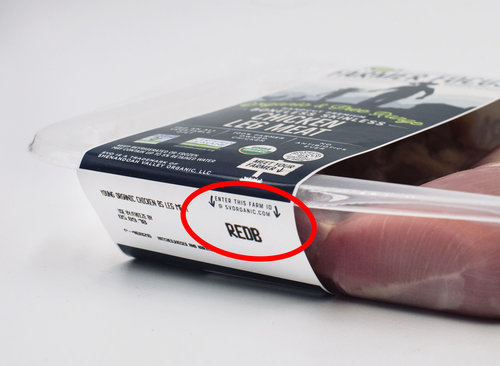 With the innovative four-letter Farm ID source technology, SVO offers consumers full traceability while bringing much-needed attention to the hardworking folks who own the farms. "We've tied each of the packages under the Farmer Focus brand directly to the sourced farm," Jefferson says, "so you can find out a little bit more about the exact farm that raised that chicken and learn more about that family."