Farm Aid's mission is to keep family farmers on the land.
Shenandoah Valley Organic's mission is to build partnerships that support our vision: to promote and protect generational family farms.
We created the Farmer Focus brand to support the farmers who currently work with us, while building a support system for future farmers to enter the field (pun intended!). Our two organizations share a central mission, so it was a no-brainer to sponsor Farm Aid for the second year—and put our money where our mouth is.
You've heard of Farm Aid, right?
Farm Aid is a benefit concert founded by Willie Nelson, Neil Young and John Mellencamp in 1985 (with Dave Matthews joining in 2001), and has grown into a comprehensive organization that offers funding, informational resources, and support services to family farms in crisis. This nonprofit organization's mission is to raise awareness about the loss of family farms and to raise funds to keep families on their land. To date, Farm Aid has raised more than $57 million to promote a strong and resilient family farm system of agriculture.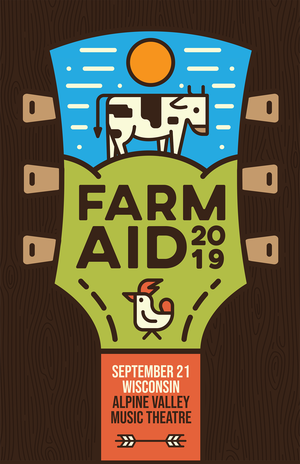 Not only does Farm Aid put on an amazing annual concert (last year 23,000 attended in Hartford, Connecticut) These folks have consistently led conversations about the state of farming in America and continue to be a resource. Their website is comprehensive, hosting a blog with hard-hitting journalism, data spreadsheets, incredible educational and contact resources, and uplifting stories about the perseverance of the American Spirit.
The conversation about the American farming crisis is getting louder, but it's still not loud enough. The average age of a farmer is about 58 years old—10 years older than it was just fifty years ago. Protecting and supporting generational family farming has never been as important as it is today.
This was the spark that caught fire with our founder. With deep roots in the agricultural community, Corwin Heatwole was familiar with Farm Aid and their influential work long before Farmer Focus was even a seed of an idea. So once SVO was up and running, it seemed natural to partner with an organization that has proven to value the farmer and the food chain.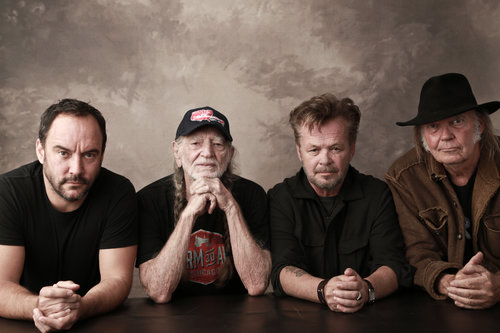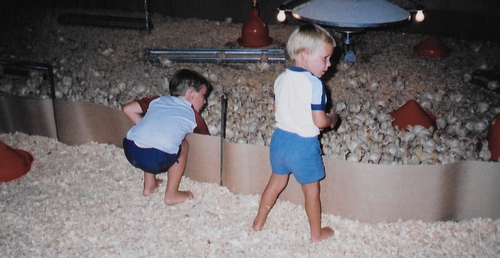 "Over the years, Farm Aid's hotline has received calls from far too many poultry growers mired in debt, trapped in egregious contracts with chicken companies, growing chickens in ways they'd rather not. Farm Aid has worked with these farmers and advocated for policies to put fairness into their contracts.
When we began talking with SVO/Farmer Focus's Corwin Heatwole and their farmers in 2016, we knew that we had found a poultry source for HOMEGROWN Concessions®, our trademarked foodservice for festival-goers. Our criteria is: food from family farms with an ecological standard and a fair price to the farmers. We are proud that SVO/Farmer Focus chicken will be on the menu again in HOMEGROWN Concessions® at Farm Aid 2019!"
Glenda Yoder, Associate Director of Farm Aid
Every dollar we spend is a vote for the practices that go into producing the product we are buying. If you stand for animal welfare, buy humanely raised meat products. If you want to protect the environment, buy products that use minimal, reusable or recyclable packaging. And if you believe that farmers should get paid fairly for the hard work they do to raise Organic and healthy food for your family, buy brands like Farmer Focus.
The Farmer Focus Business Model: How our business supports generational farming

What else can you do to help? If you're interested in learning more about the current state of farming in America, interested in becoming a farmer, or simply donating to Farm Aid and lending a hand to those who help the families who grow our food, check out the link below for more info:
CHECK OUT SOME PHOTOS FROM LAST YEAR!