Vinegar Chicken
Serves: up to 5 | Cooking time: 25 minutes
Developed by Brooklyn Supper exclusively for Farmer Focus!
"This simple vinegar chicken is richly flavored and SO easy to make. Red wine vinegar lends brightness and tang to tender, falling-off-the-bone chicken thighs."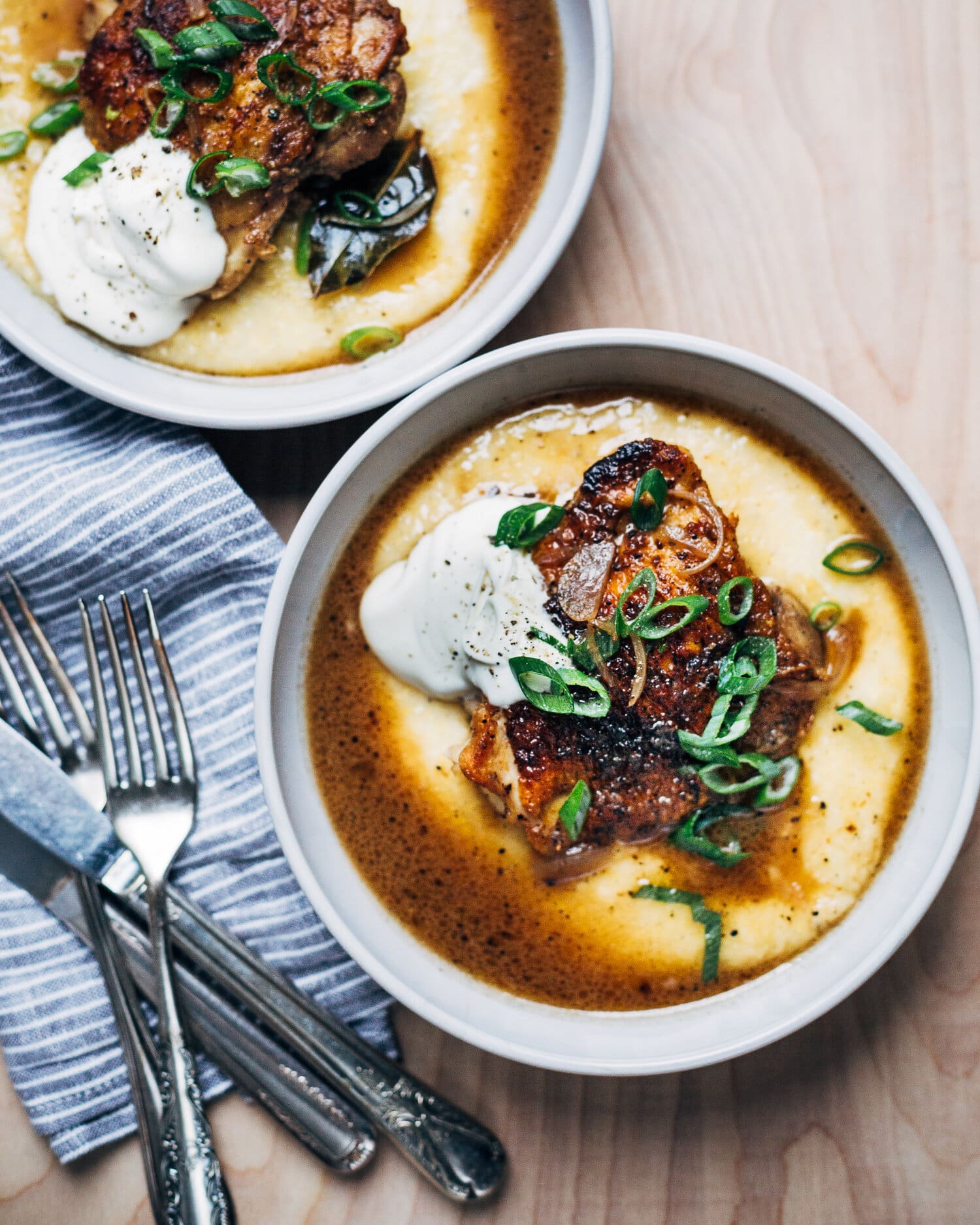 INGREDIENTS
6 Farmer Focus Bone-in Chicken Thighs

Sea salt and pepper

2 tablespoons butter

1/4 cup thinly sliced shallots

2 bay leaves

4 sprigs thyme

1 cup red wine vinegar

1 cup chicken broth

Polenta, crème fraîche, and green onions for serving
---
FEATURED PRODUCTS
INSTRUCTIONS
Sprinkle chicken thighs with sea salt and pepper on both sides. Preheat oven to 400 degrees F.
Set a large, oven-proof skillet over medium/medium-high heat. Add butter. Sear chicken, skin-side down for 4 – 5 minutes, or until deep golden brown. Flip and sear for 4 minutes more. Remove from heat. Add shallots, bay, thyme, and then vinegar to the skillet.
Carefully slide the skillet into the oven and roast for 15 – 20 minutes.
Remove chicken to a plate. Set skillet over high heat, stir in broth, and cook until mixture reduces, about 8 minutes, stirring frequently. Add chicken back and cook over medium heat for 3 minutes more.
Serve over polenta with several spoonfuls of sauce. Finish with a dollop of crème fraîche and green onions.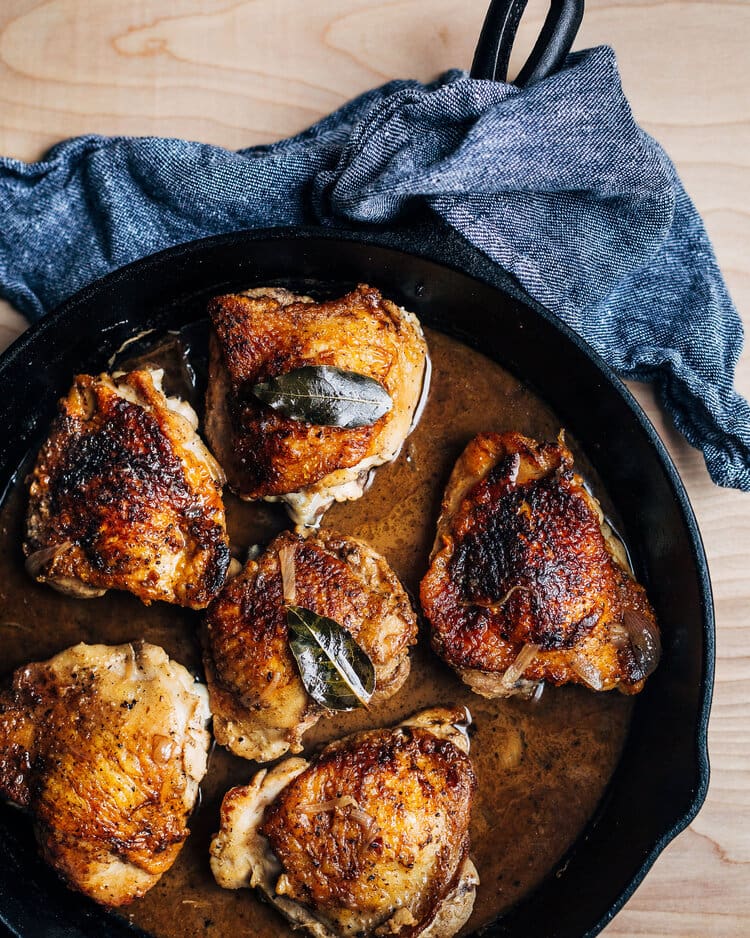 MORE FROM Brooklyn Supper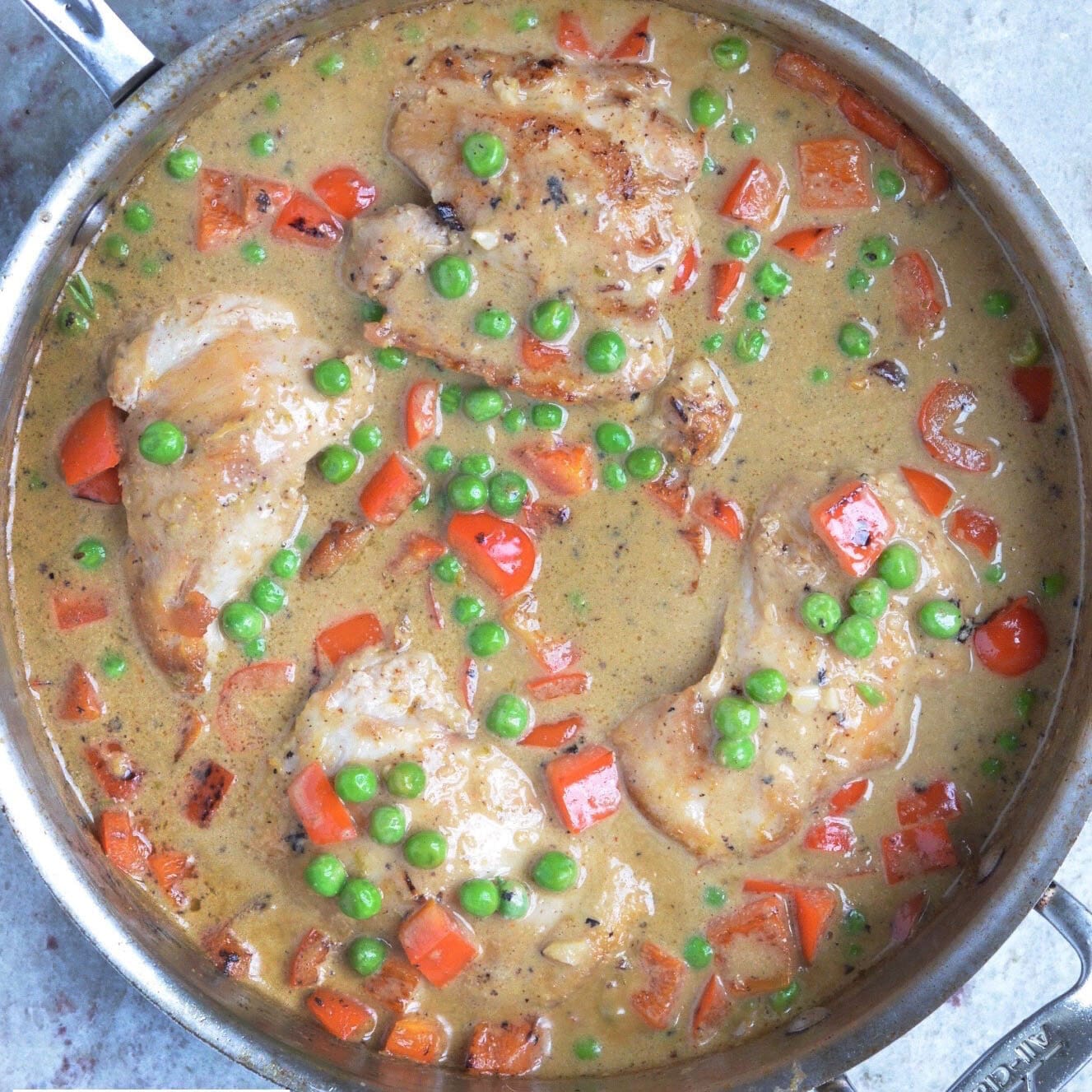 Developed by Lisa Leake exclusively for Farmer Focus! "Easy one-dish dinner that's allergy-friendly! It's dairy-free and, if you use gluten-free soy sauce, also gluten-free. Plus, you can make it all in one pan, and it's great leftover."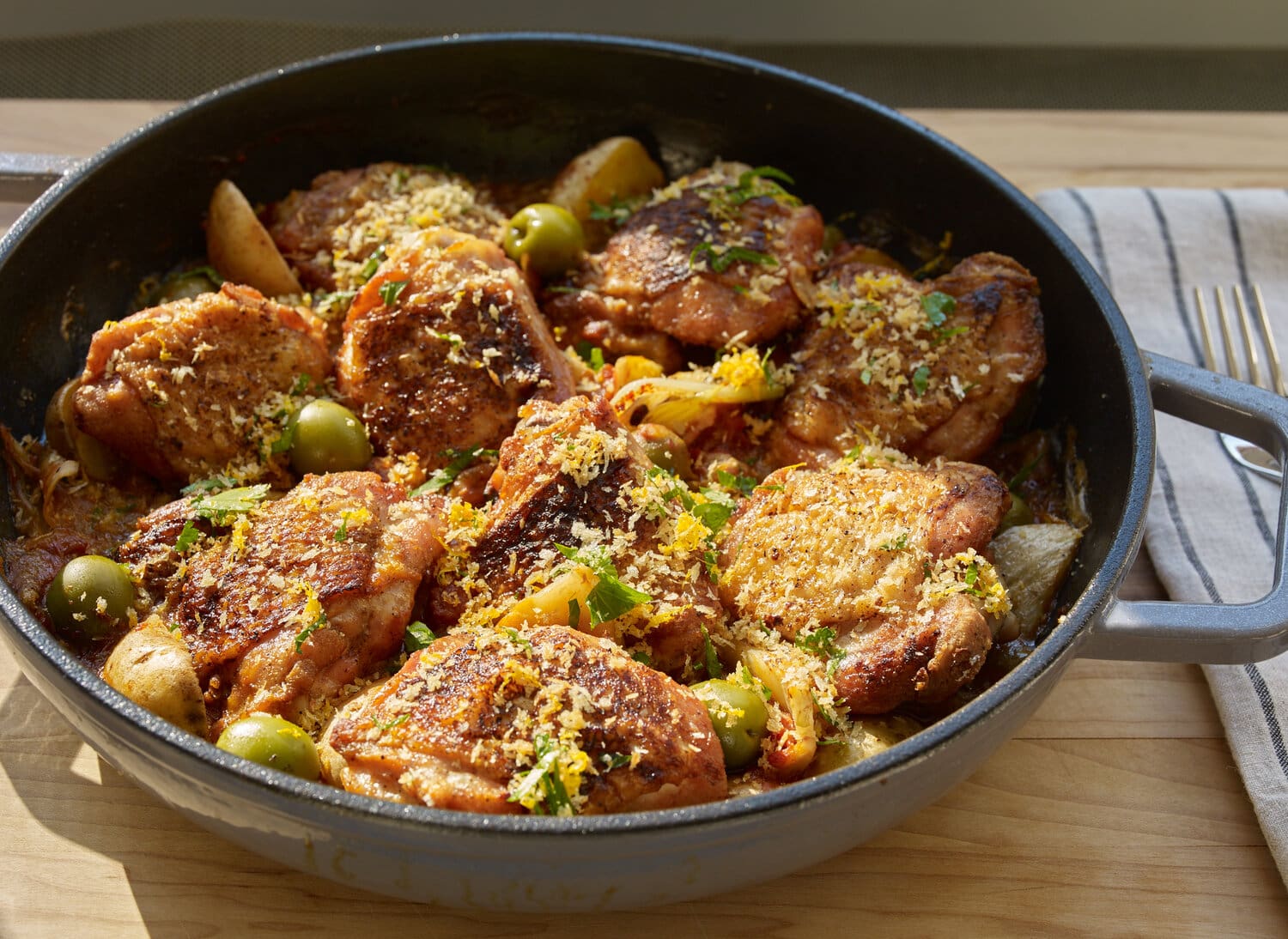 Recipe developed by Chef Michael Symon exclusively for Farmer Focus! Print Recipe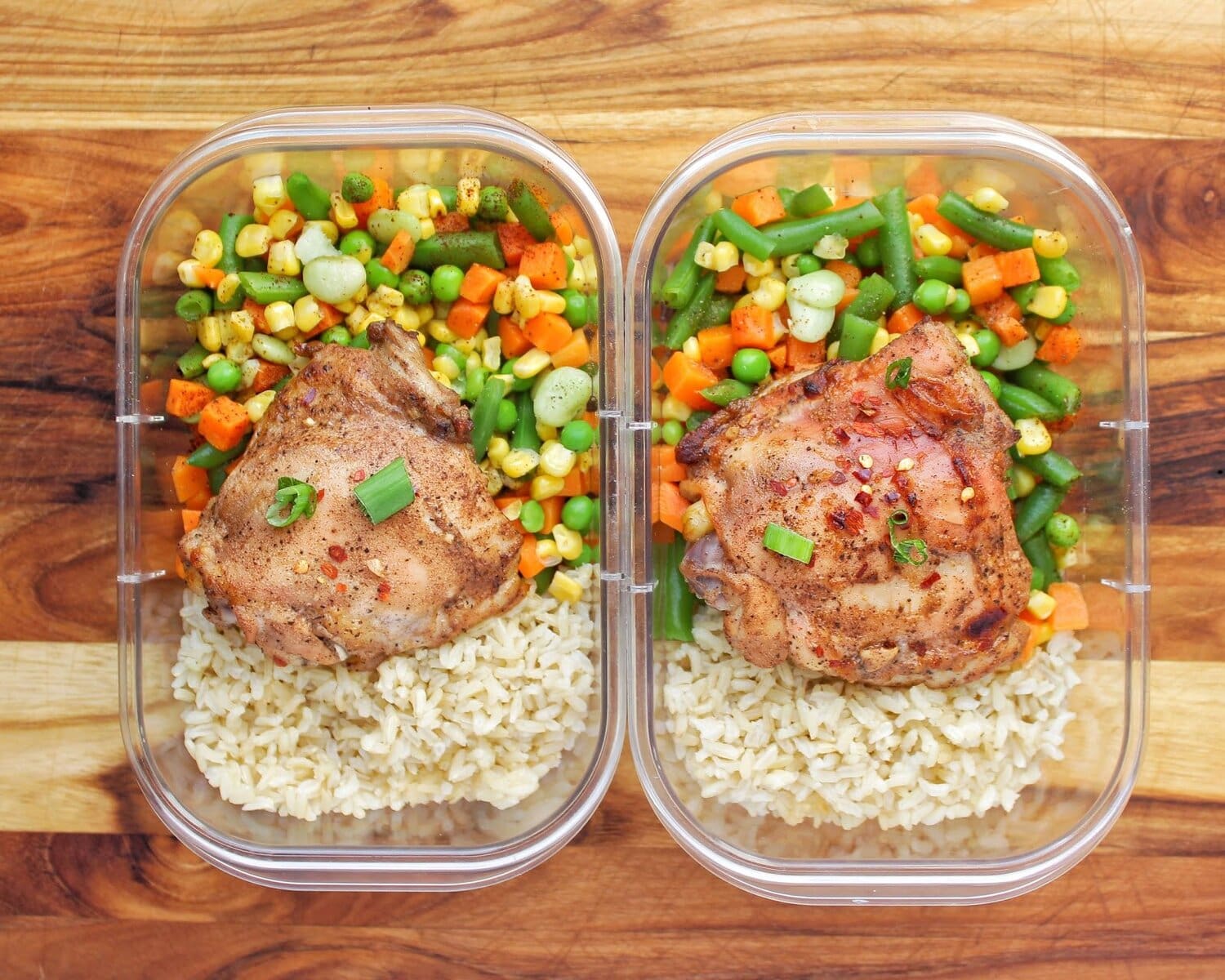 Developed by Sean Peters of My Body My Kitchen, exclusively for Farmer Focus! "Buttermilk, like yogurt, is slightly acidic which makes it great for tenderizing meats. The acid in buttermilk breaks down the protein fibers in chicken without toughening the meat in the way that stronger acids (e.g. lemon juice, vinegar, etc.) would. In terms of flavors, you will love the combination five-spice powder and garlic in this easy chicken dish."