Sheet Pan Dinner
Serves: up to 4 | Cooking time: 40 minutes
Recipe developed by Chef Michael Symon exclusively for Farmer Focus!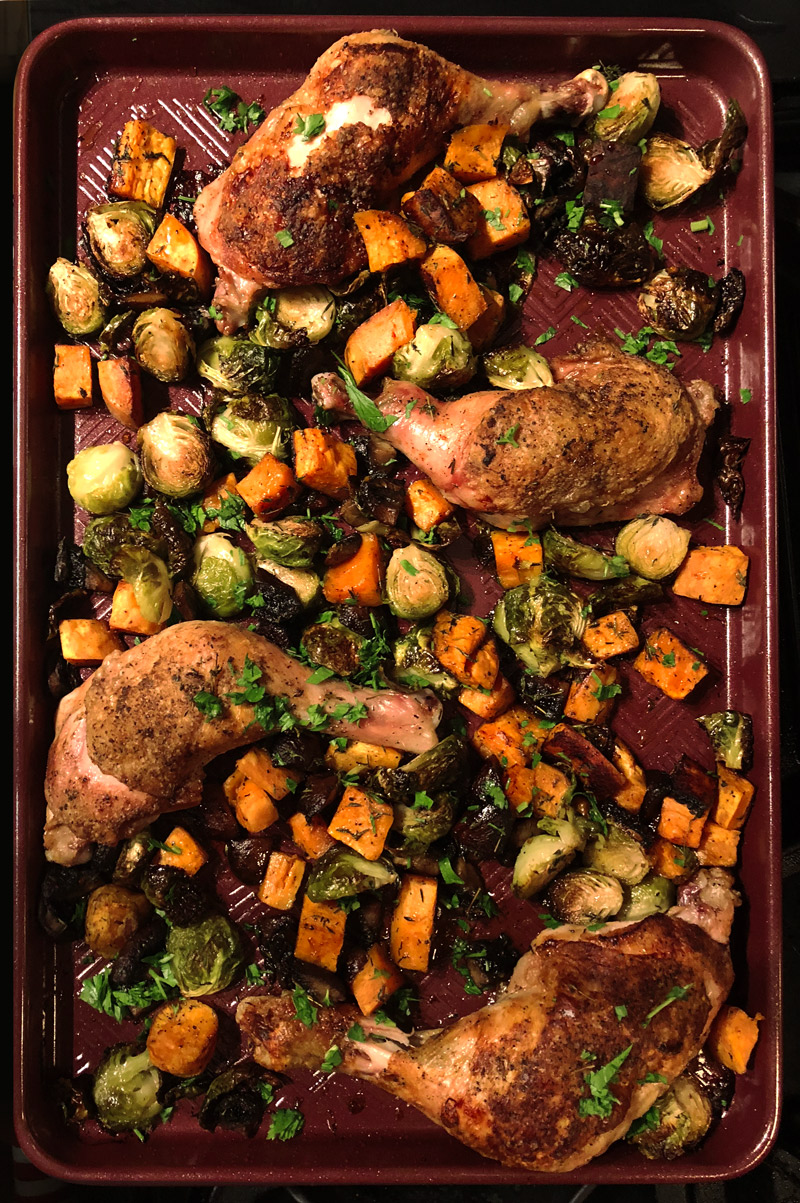 INGREDIENTS
Olive oil

Kosher salt and freshly ground black pepper

4 Farmer Focus Whole Chicken Legs (or Drum & Thigh Combo)

2 medium sweet potatoes, peeled and large diced

2c Brussels sprouts, halved if large

1c crimini mushrooms

2T picked thyme leaves

1-2T pure maple syrup

2T finely chopped parsley
INSTRUCTIONS
Preheat your oven to 425 degrees.

Season the chicken on both sides with salt and pepper then place on a sheet tray, leaving some spacing in between. Drizzle with olive oil.

In a mixing bowl combine the sweet potatoes, Brussels sprouts, mushrooms, and thyme leaves. Drizzle with olive oil and season with salt and pepper and toss to coat the vegetables in the olive oil. Scatter the veg on the sheet tray with the chicken then drizzle the maple syrup over the top.

Roast for 30-40 minutes, until the chicken is cooked through and the vegetables are browned and tender.

Remove from the oven and sprinkle with parsley.
MORE FROM Farmer Focus Recipes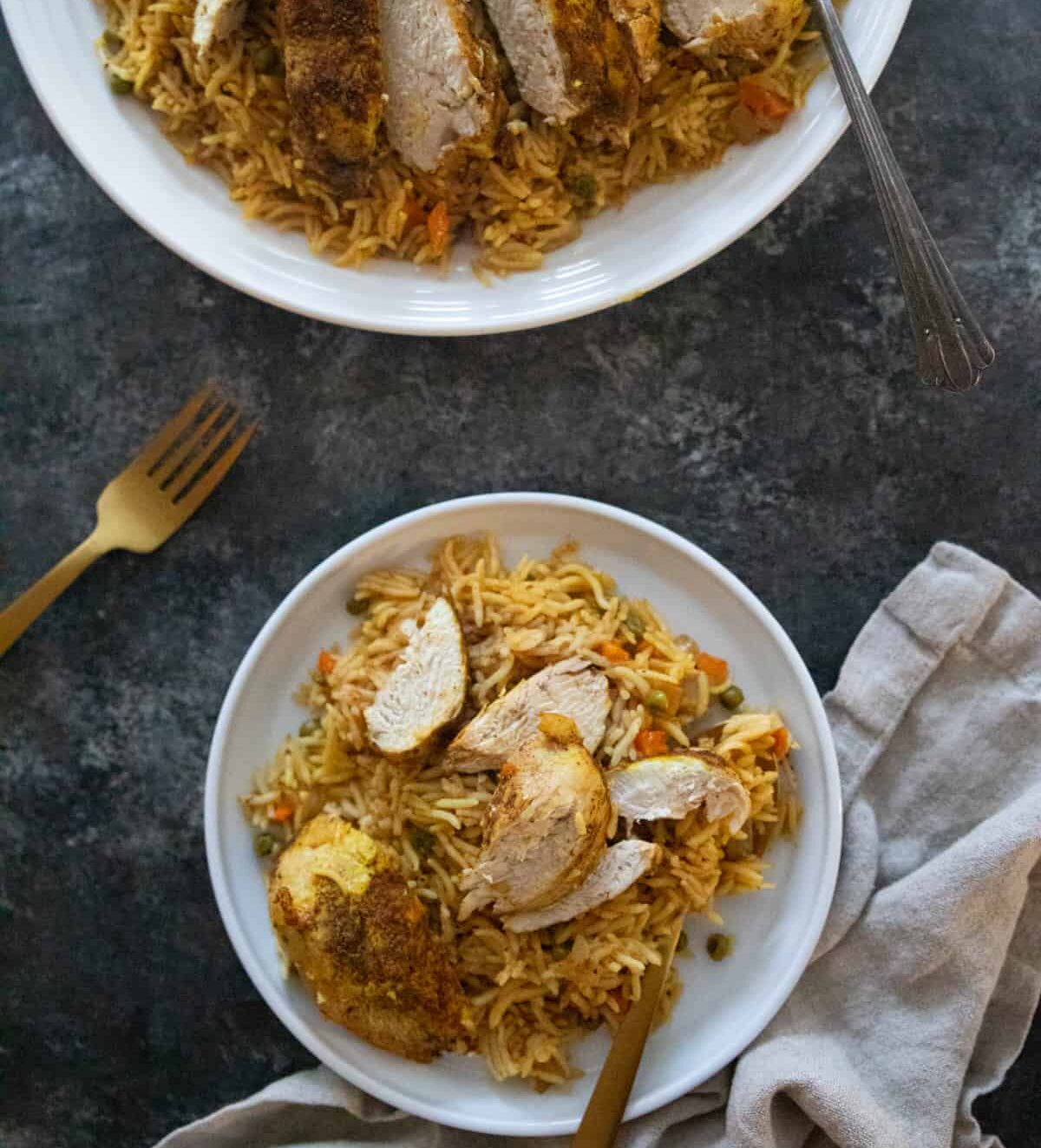 Made in Partnership with Unicorns In The Kitchen Celebrate Ramadan and Eid with Halal Certified chicken from Farmer Focus. "This Middle Eastern one-pan chicken and rice recipe is one of our family favorites. The chicken is seasoned with warm spices, and the rice is fluffy and tender."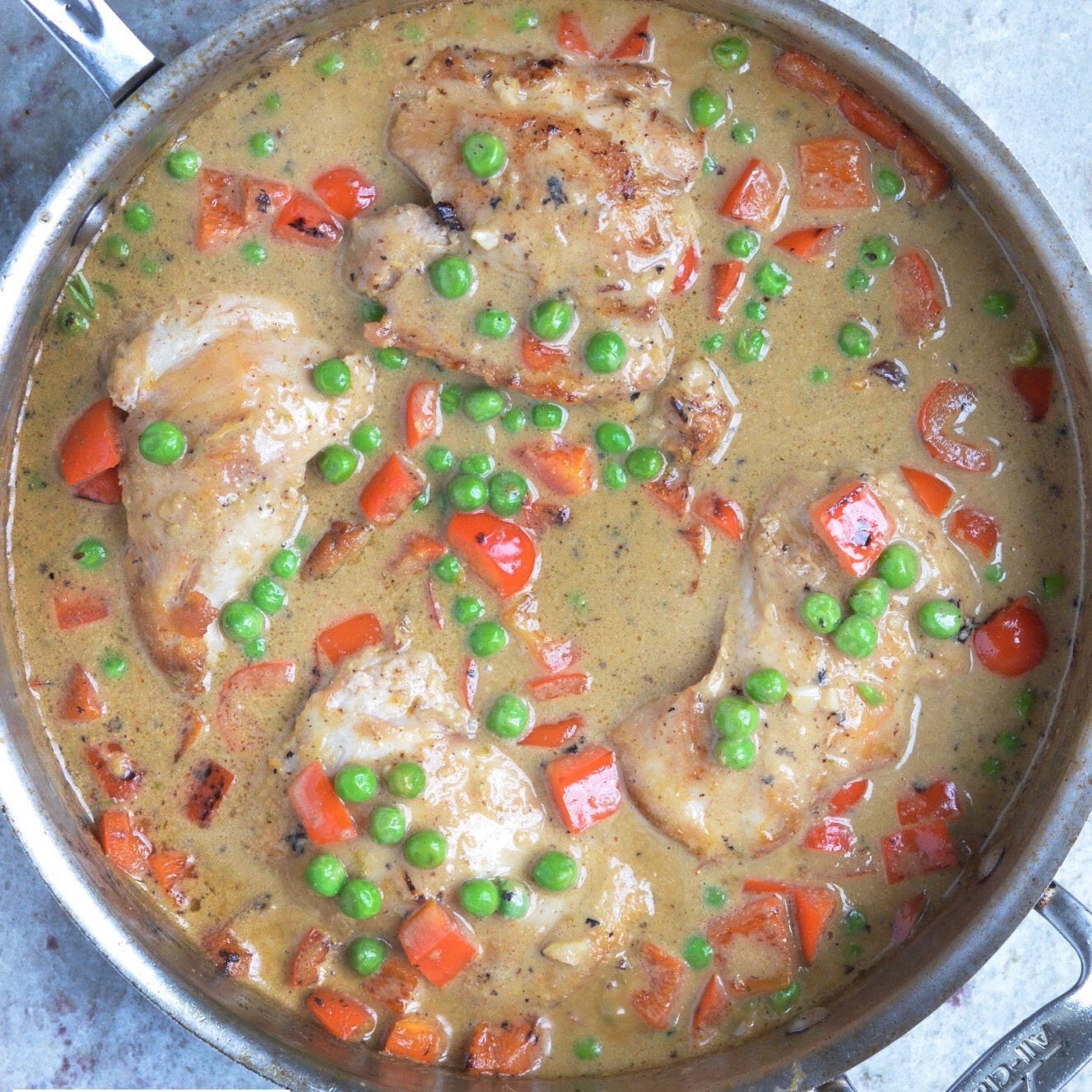 Developed by Lisa Leake exclusively for Farmer Focus! "Easy one-dish dinner that's allergy-friendly! It's dairy-free and, if you use gluten-free soy sauce, also gluten-free. Plus, you can make it all in one pan, and it's great leftover."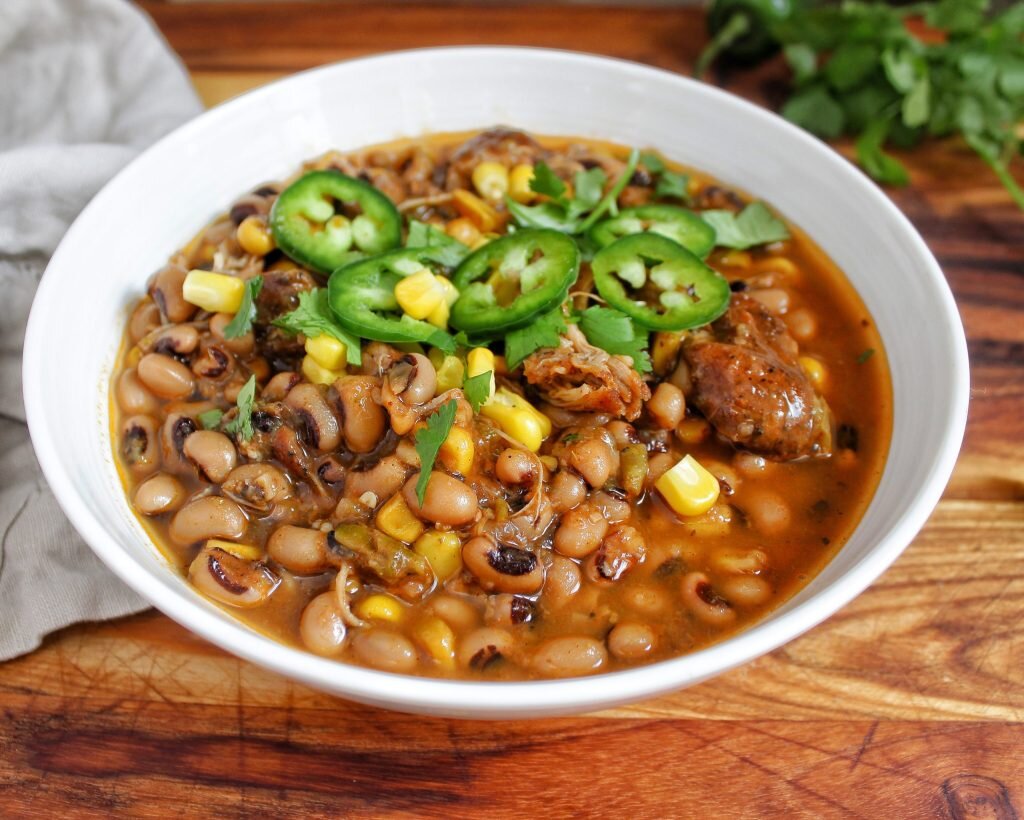 Developed by Sean Peters of My Body My Kitchen, exclusively for Farmer Focus! "This chili recipe, unlike the others I've made, does not use kidney or black beans; instead I used black-eyed peas. In addition to having a pleasantly earthy taste that I truly enjoy, black-eyed peas are a great source of protein, fiber and folate."