Rosemary-Orange Roast Turkey
Serves: up to 8 | Cooking time: 3 hours, 30 minutes
Developed by Brooklyn Supper, exclusively for Farmer Focus!
"This rosemary-orange turkey comes out of the oven with crisp, golden skin and suburb flavor. A sea salt, brown sugar, rosemary, and orange zest dry rub melds beautifully with the inherent flavor of an organic, free-range broad-breasted bronze turkey."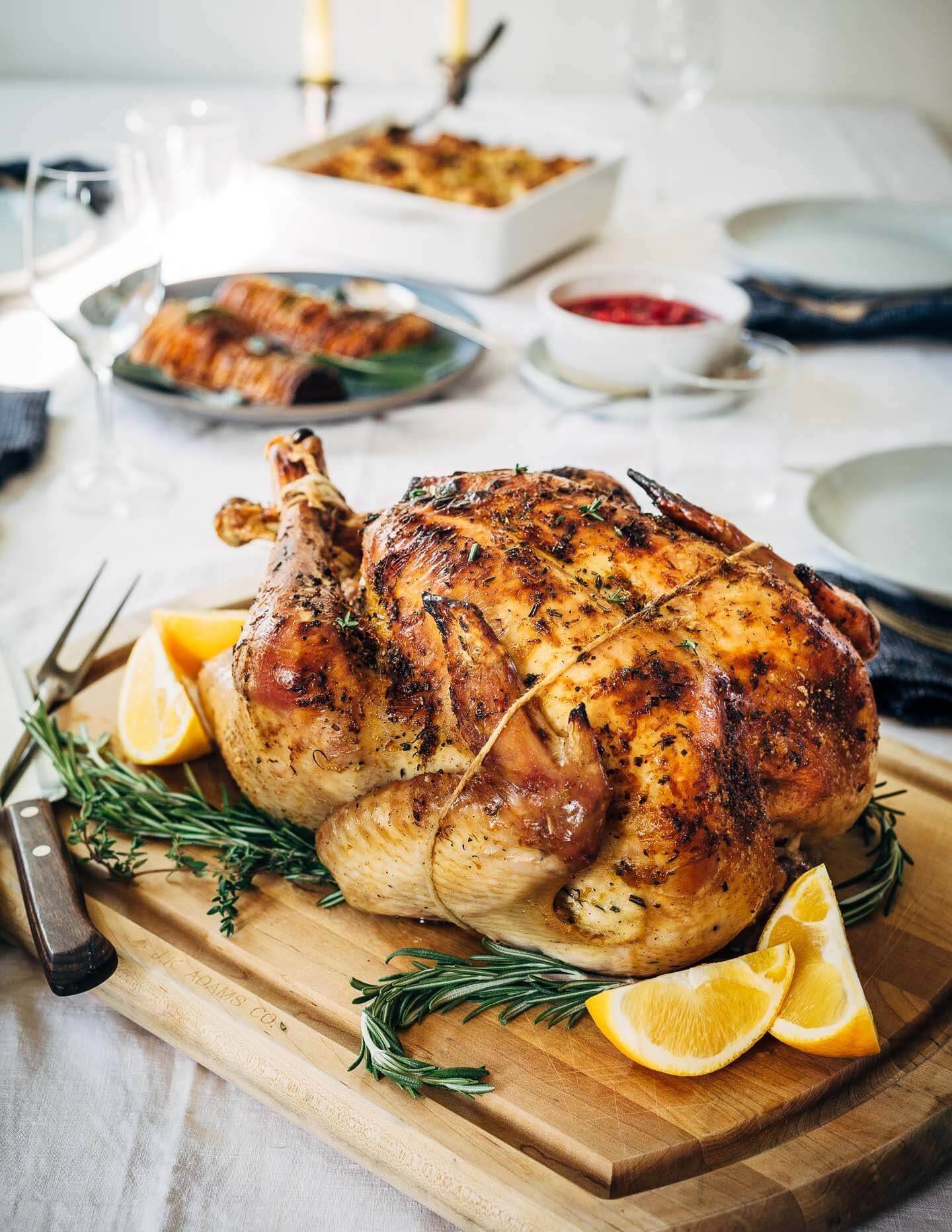 INGREDIENTS
Dry Rub
1 12 - 15 pound Farmer Focus Heirloom turkey, thawed completely

6 tablespoons sea salt

¼ cup orange zest, from about 3 oranges (reserve oranges)

3 tablespoons brown sugar

3 tablespoons minced fresh rosemary leaves

2 tablespoons fresh thyme leaves

2 teaspoon black pepper
To Roast
2 tablespoons extra virgin olive oil

2 yellow onions, peeled and quartered

2 heads garlic, root end sliced off

2 carrots, scrubbed and cut into 4-inch segments

2 celery ribs, cut into 4-inch segments

Reserved oranges, quartered

2 cups white wine
Gravy
6 tablespoons all-purpose flour

4 cups rich turkey or chicken stock
INSTRUCTIONS
See the full Brooklyn Supper post for instructions.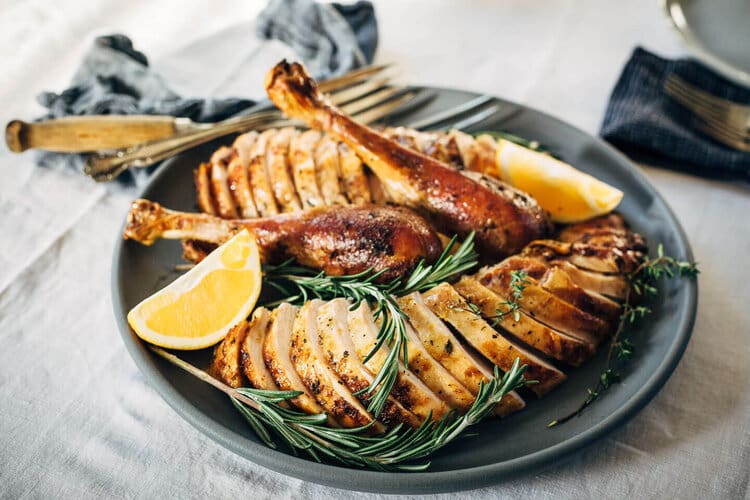 MORE FROM Brooklyn Supper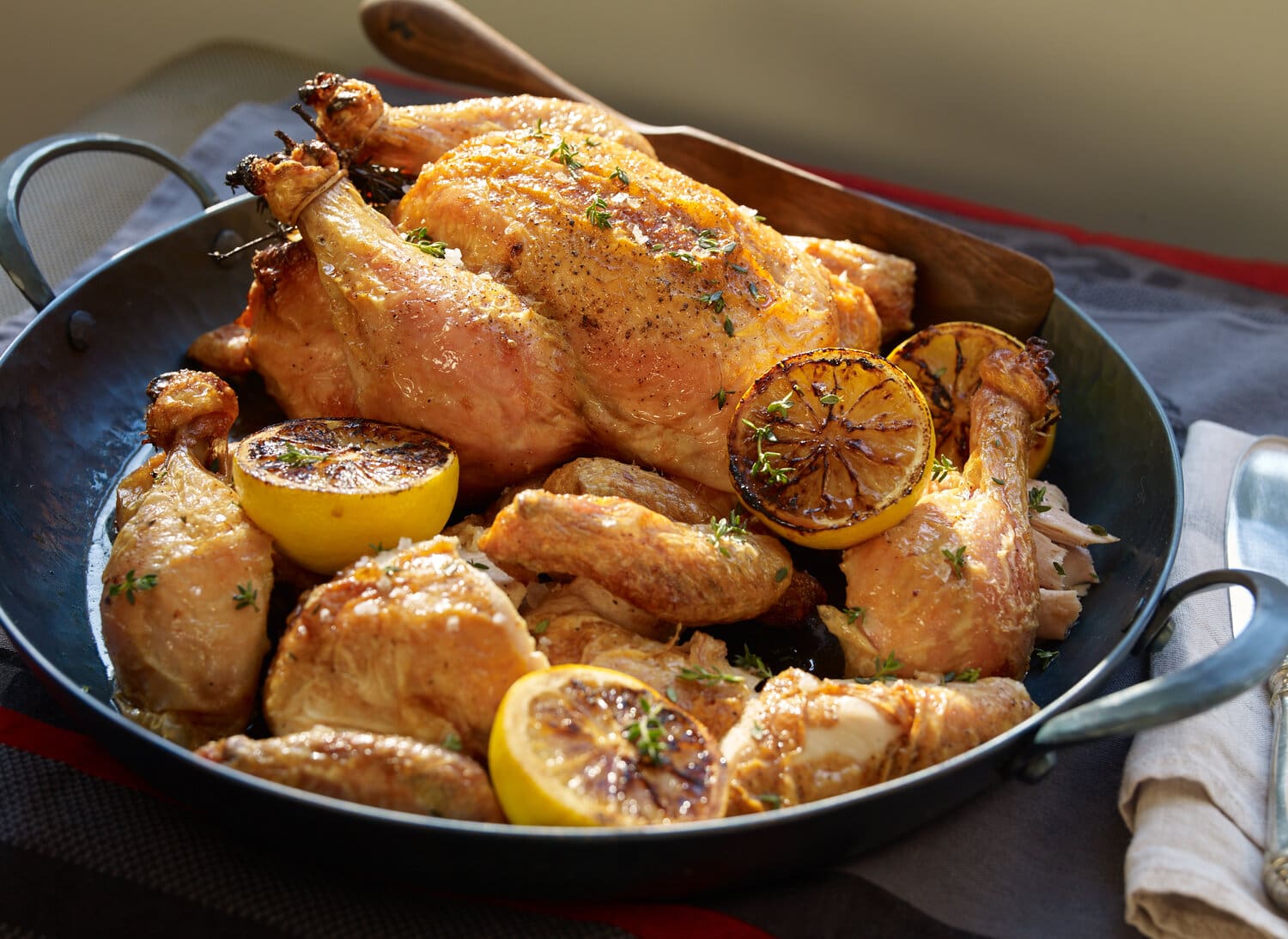 Recipe developed by Chef Michael Symon exclusively for Farmer Focus! Print Recipe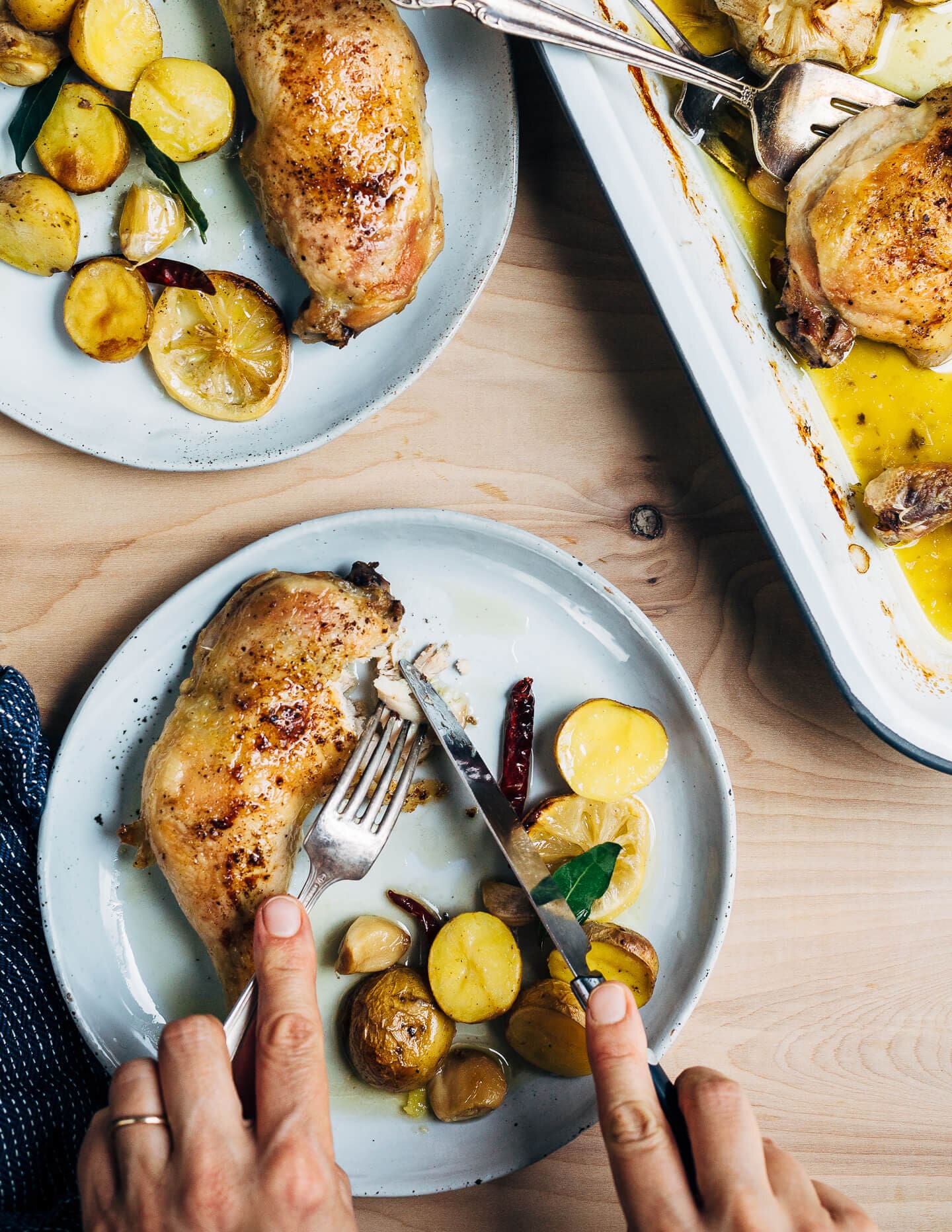 Developed by Brooklyn Supper, exclusively for Farmer Focus! "Sprinkled with sea salt and bathed in olive oil, these slow-roasted whole chicken legs cook up beautifully. After 90 minutes in the oven, the skin is golden and crisp, while the chicken is tender enough to fall off the bone."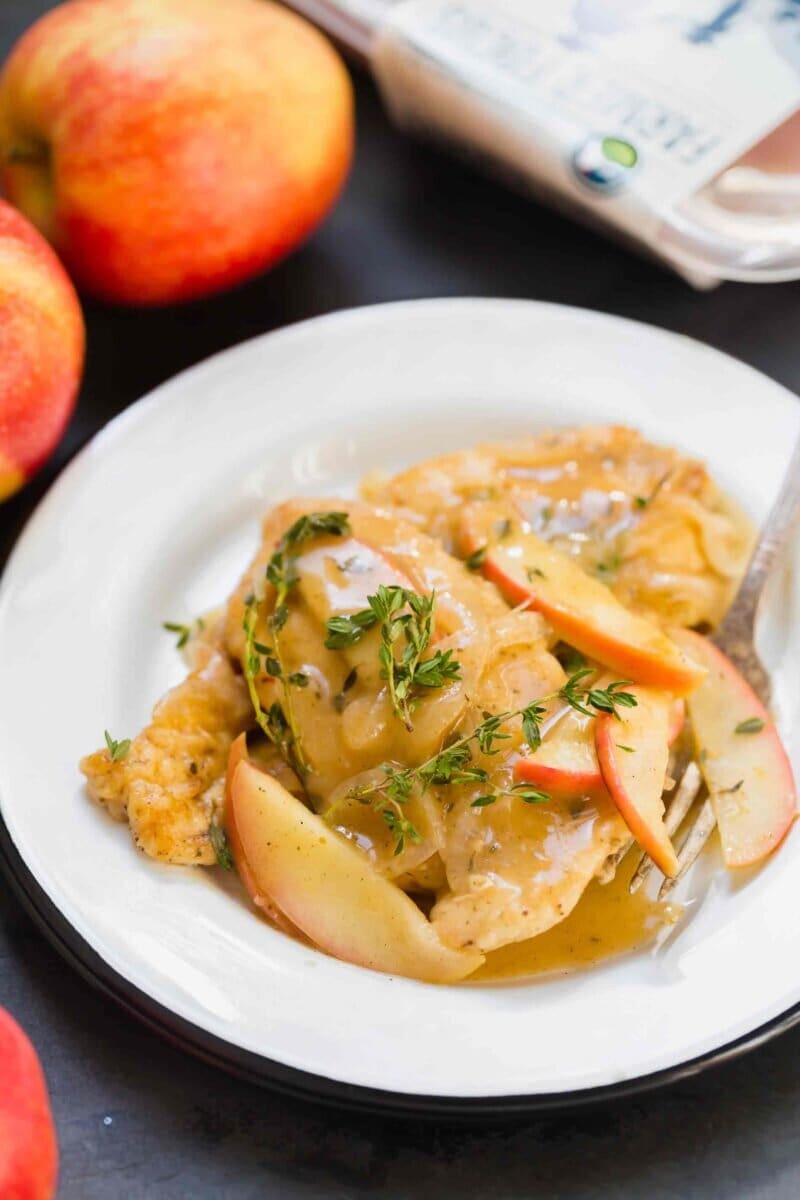 Developed by food & travel blogger Julie Wampler of Table For Two, exclusively for Farmer Focus! "If you would like a giant Fall hug, this apple cider chicken skillet is the ultimate Fall dish that you need to get on your dinner table, ASAP."