Crispy Whole Roasted Chicken
Serves: up to 4 | Cooking time: 1 hour, 20 minutes
Recipe developed by Chef Michael Symon
exclusively for Farmer Focus!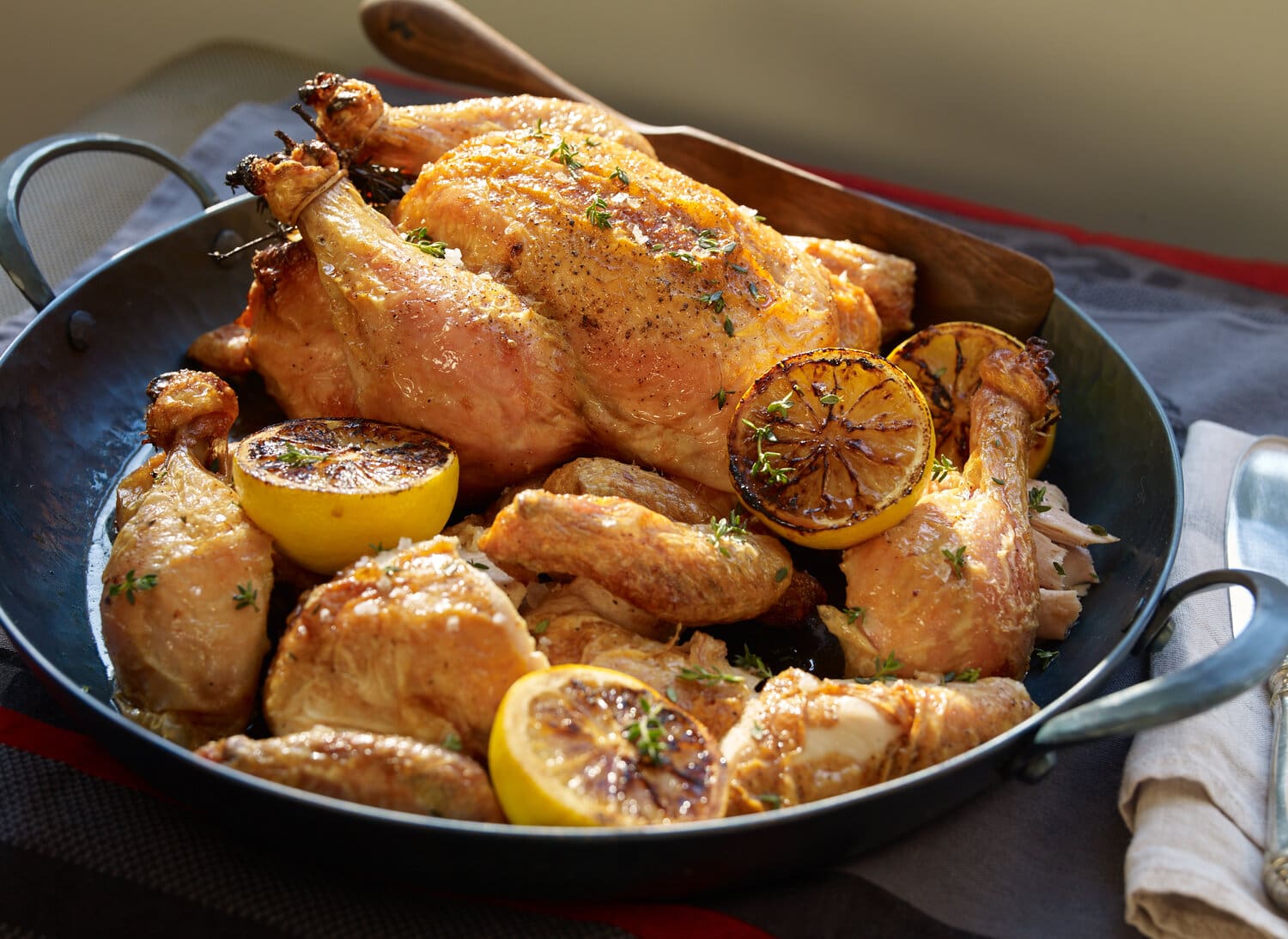 INGREDIENTS
Olive oil

Kosher salt

1 3-to-4-pound Farmer Focus organic whole chicken

1 small onion, peeled

3 garlic cloves

1 small bunch of fresh thyme

½ lemon
---
FEATURED PRODUCTS
INSTRUCTIONS
A day before cooking, pat chicken dry, tuck the wings back, and tie the legs together. Season liberally with kosher salt and refrigerate overnight, uncovered.

Remove the chicken from the refrigerator an hour before cooking it.

Preheat your oven to 450 degrees.

Put the onion, garlic, thyme and lemon in the cavity of the chicken.  Rub the entire chicken liberally with a few tablespoons of olive oil.  Put the chicken in an ovenproof sauté pan or in a roasting pan breast side up, slide it into the oven and roast it until the thigh reaches 160 degrees or until the cavity juices run clear, about 1 hour.

Remove from the oven and let rest for 10 to 20 minutes.  Cut the chicken into 8 pieces and serve.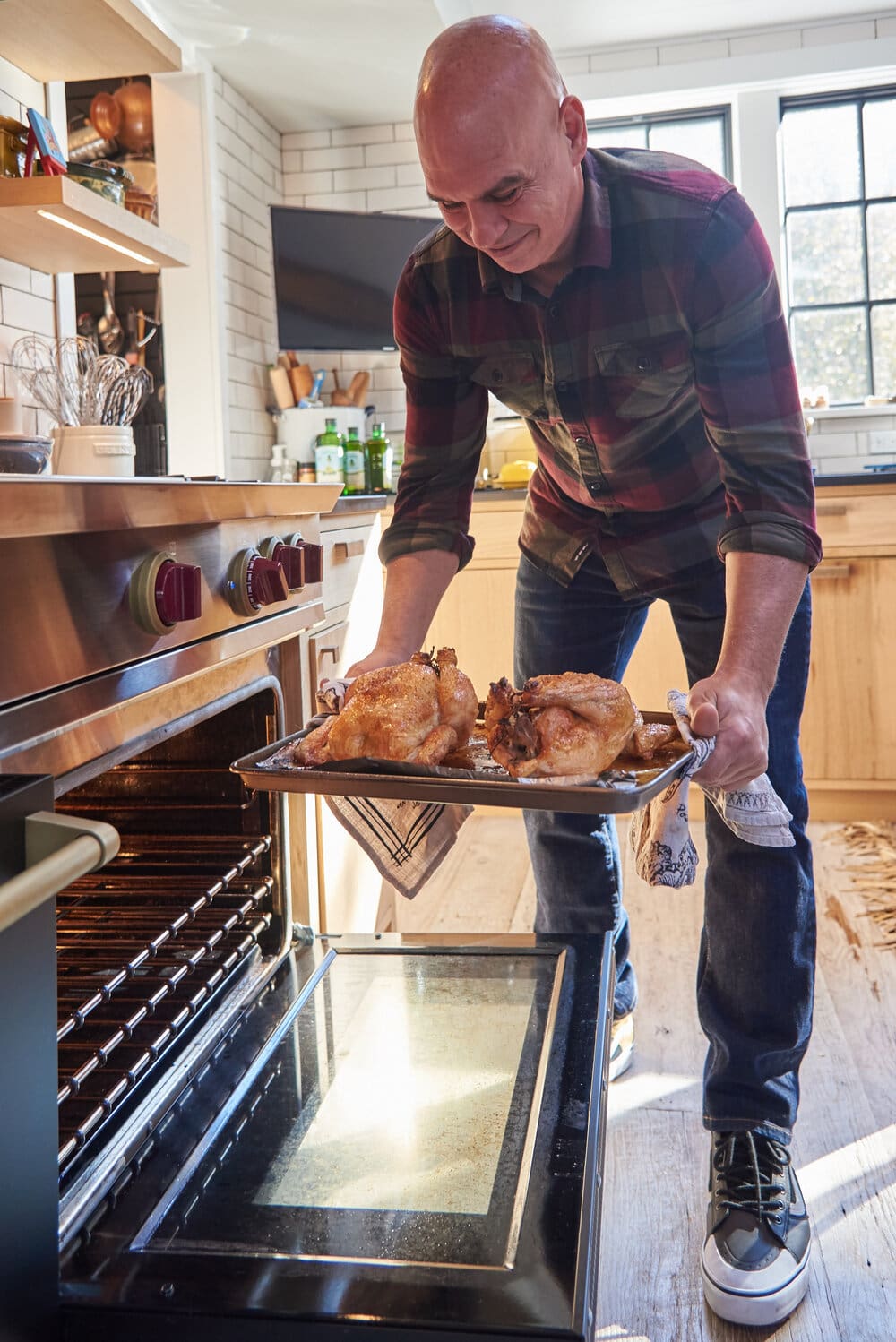 MORE FROM Farmer Focus Recipes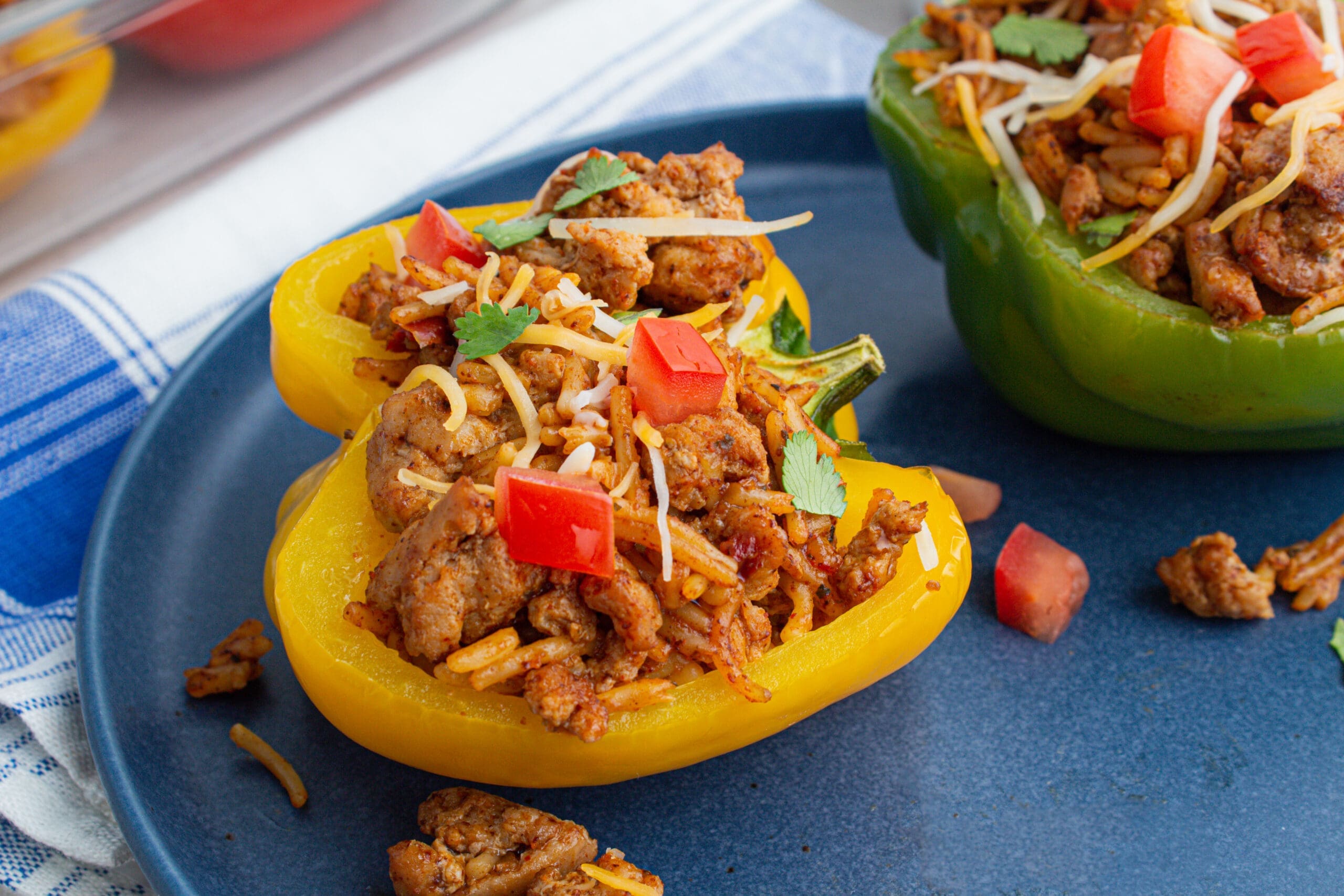 Taco Tuesday just leveled up! Enjoy our flavorful ground chicken and fresh veggies with every bite of these Chicken Taco Stuffed Peppers.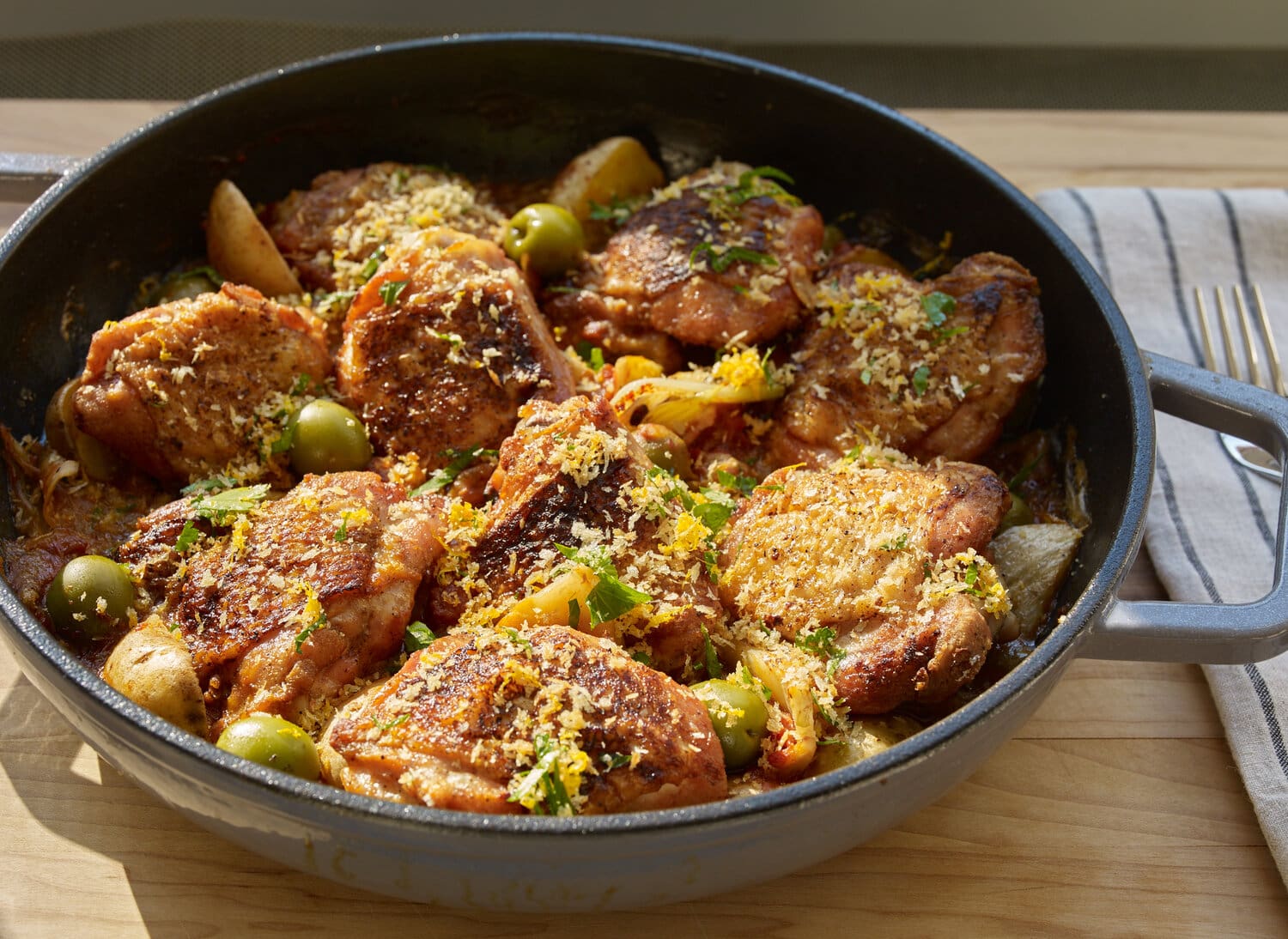 Recipe developed by Chef Michael Symon exclusively for Farmer Focus! Print Recipe