Pickle Brined Crispy Chicken Wings
Serves: up to 6 | Cooking time: 30 minutes
Recipe developed by Chef Michael Symon
exclusively for Farmer Focus!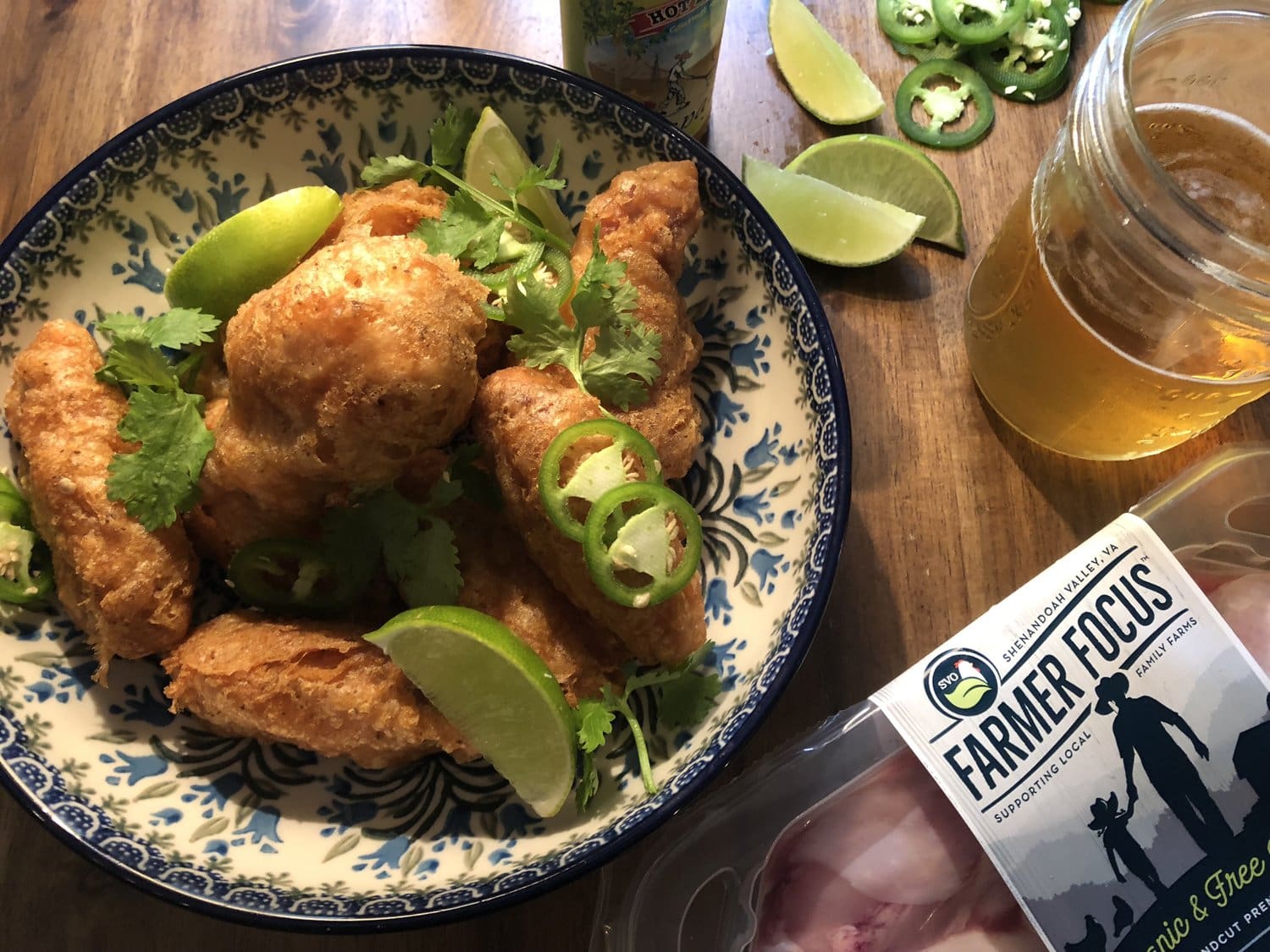 INGREDIENTS
2 pounds Farmer Focus Party wings

1 large jar of your favorite pickles
Dredge
1 c cornstarch

2 tsp. baking powder

Pinch of salt

Your favorite seasoning, like smoked paprika or cayenne

4c Neutral frying oil
Batter
½ c cornstarch

½ c flour

½ tsp. baking powder

1 tsp. smoked paprika

1 tsp. celery salt

1 tsp. cayenne

inch of salt

¼ c pilsner

¼ c water

½ c vodka

Thinly shaved jalapeño rings, for serving

Lime wedges, for serving

Cilantro leaves, for serving

Hot sauce, for serving
---
FEATURED PRODUCTS
INSTRUCTIONS
The night before, drain all of the pickle juice from your pickles in to a bowl or air-tight container. Submerge all of your chicken wings in the liquid and brine overnight in the refrigerator.

The next day, remove the wings from the brine and pat dry with paper towels. Let the chill come off of the wings for about 20 minutes before cooking. Discard the brine.

Place a heavy-bottomed Dutch -oven over medium-high heat. Add about 4 c of your frying oil and heat until 375 degrees.

In a mixing bowl or gallon-sized bag, mix together 1c cornstarch, 2 tsp. baking powder, a pinch of salt, and some of your favorite seasonings-like paprika or cayenne. Add your wings to the flour mixture. Coat the wings well but be sure to shake off any excess flour. **At this point-the wings can sit for 2 hours or overnight, coated in the dry dredge.**

In a separate mixing bowl, whisk together all of the dry batter ingredients, then add all of the wet ingredients, stirring to smooth out any lumps.

When the oil is up to temperature, dredge the cornstarch-coated wings into the batter, letting any excess drip off, and lay them into the oil. Do a handful at a time so the temperature of the oil doesn't drop, and fry until golden brown on both sides.

Remove to a paper towel-lined tray then serve with some jalapeño, cilantro, a squeeze of lime, and your favorite hot sauce.
MORE FROM Farmer Focus Recipes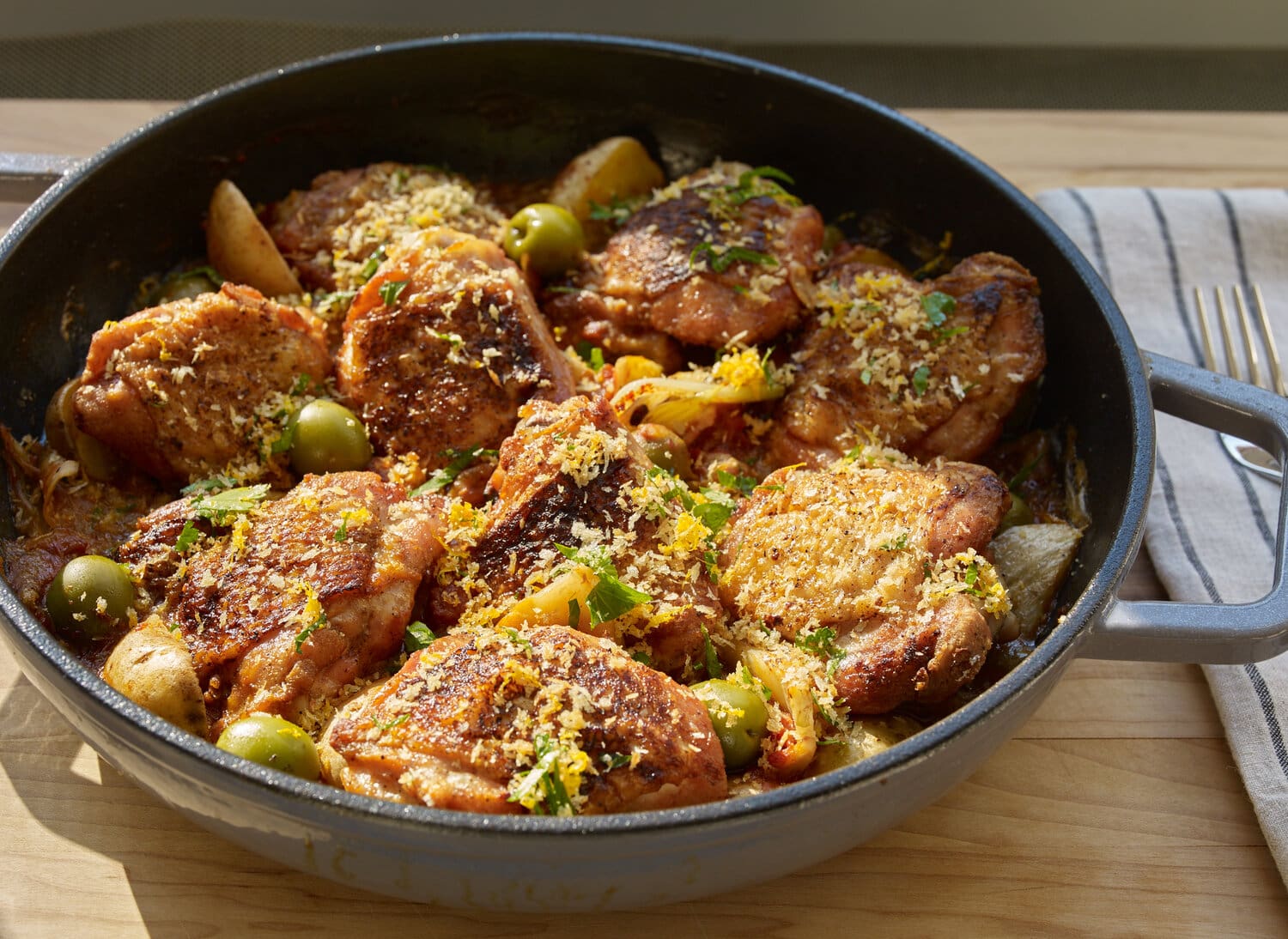 Recipe developed by Chef Michael Symon exclusively for Farmer Focus! Print Recipe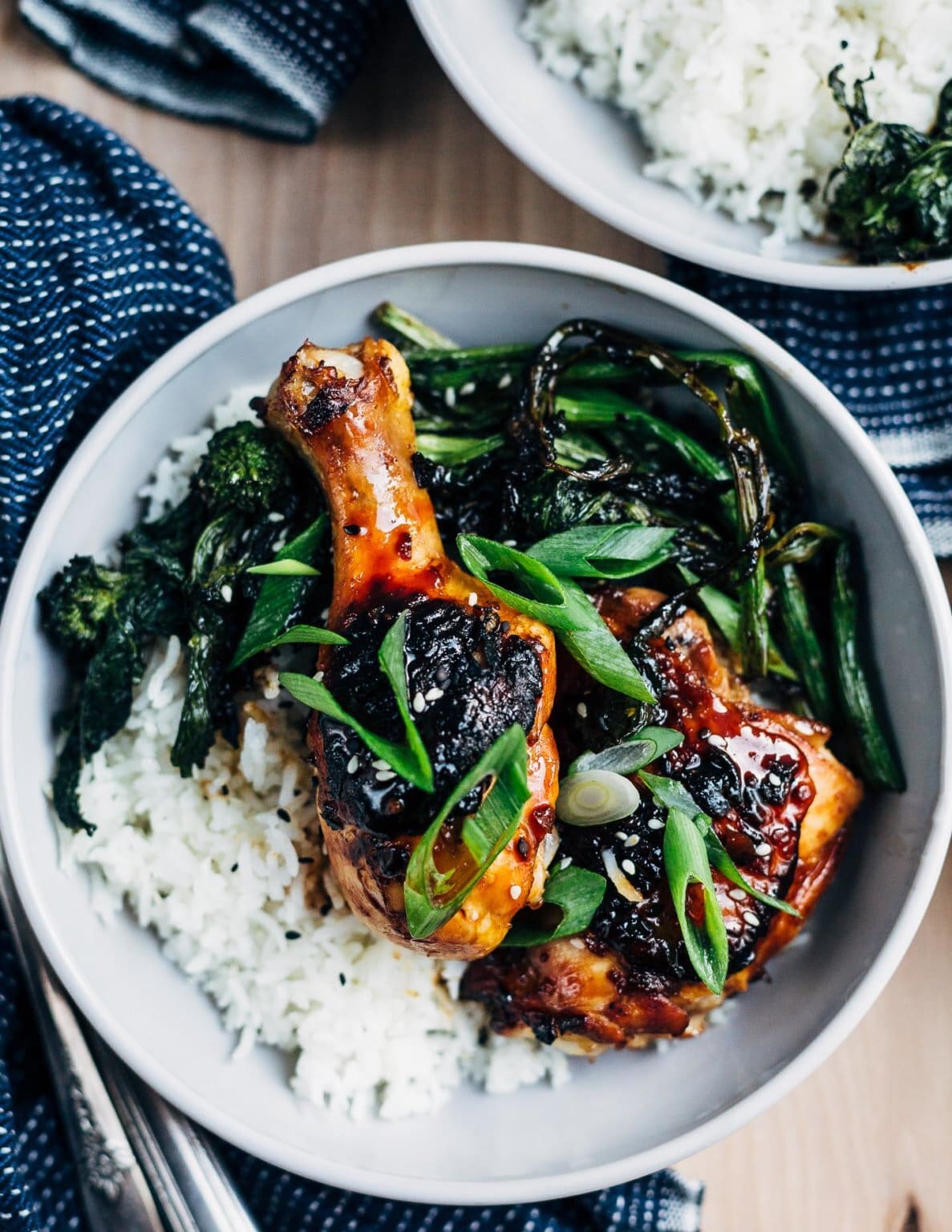 Developed by Brooklyn Supper, exclusively for Farmer Focus! "Honey-soy skillet chicken is a simple, versatile weekend dinner option with a quick honey-soy sauce that doubles as a marinade and a smoky glaze."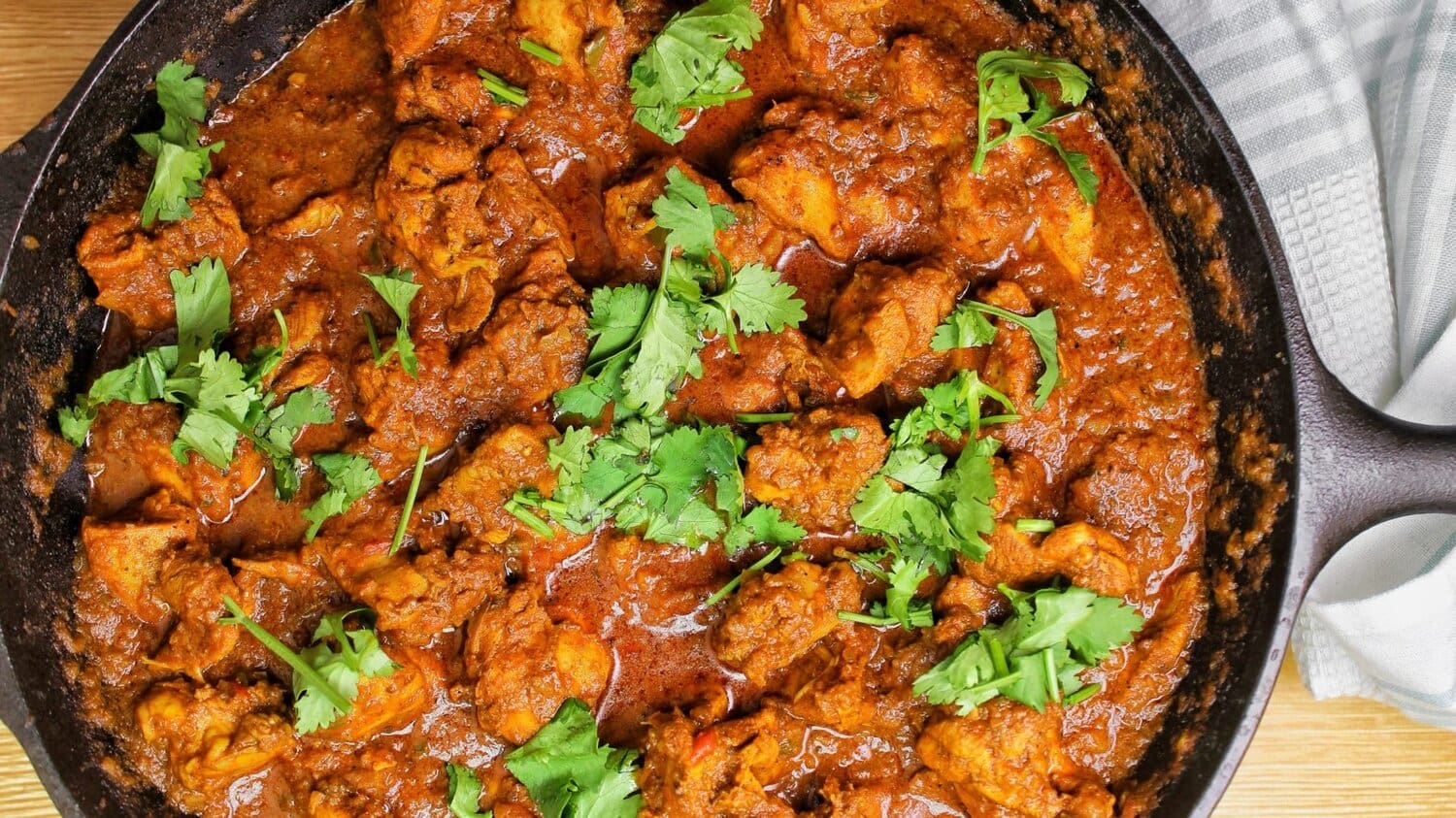 Developed by Sean Peters of My Body My Kitchen, exclusively for Farmer Focus! "Vindaloo is a spicy Indian dish made by marinating a protein in vinegar, spices and garlic; it is actually an Indianization of a Portuguese dish. It is not uncommon to find vindaloo made with potatoes, however, although the term "aloo" means potatoes in Hindi, "vindaloo" is more of a play on the name of the original Portuguese dish "carne de vinha d'alhos" which means "'meat with wine garlic marinade".