Easy Chicken Flatbread
Serves: up to 2 | Cooking time: 20 minutes
A Farmer Focus Simple Recipe!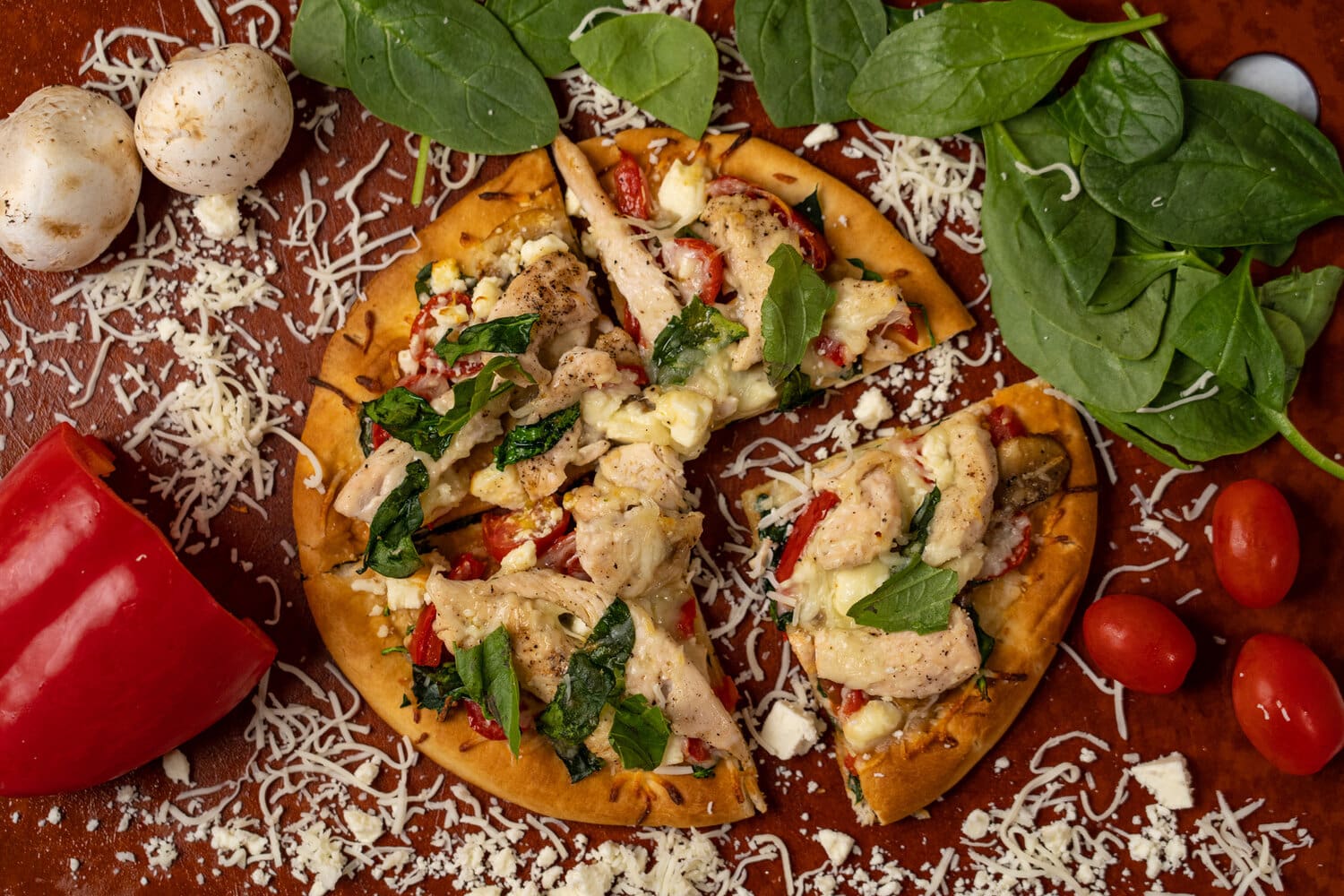 INGREDIENTS
3-4 Farmer Focus Chicken Tenders

2 thin pitas

4-6 grape tomatoes

3-4 mushrooms, medium

1 cup fresh spinach

¾ red bell pepper

1 oz. feta cheese

1 cup mozzarella cheese

Salt

Pepper

Olive oil

Fresh basil, optional
---
FEATURED PRODUCTS
INSTRUCTIONS
Preheat oven to 400°.

Slice mushrooms and tomatoes, cut red bell pepper into short strands, and chop spinach into smaller pieces.

Cut Farmer Focus Chicken Tenders into thin strips.

Drizzle olive oil into a skillet and cook chicken on medium-high for 3-4 minutes, stirring. Season with salt and pepper.

Remove chicken from skillet, drizzle with a little more olive oil, then sauté mushrooms and red bell peppers until they soften. Season with salt and pepper.

Top pita with spinach, tomatoes, red bell peppers, mushrooms, chicken, feta cheese, and mozzarella cheese.

Bake in preheated oven for 10-12 minutes.

Add basil and a drizzle of olive oil if desired.

Enjoy!
MORE FROM Farmer Focus Recipes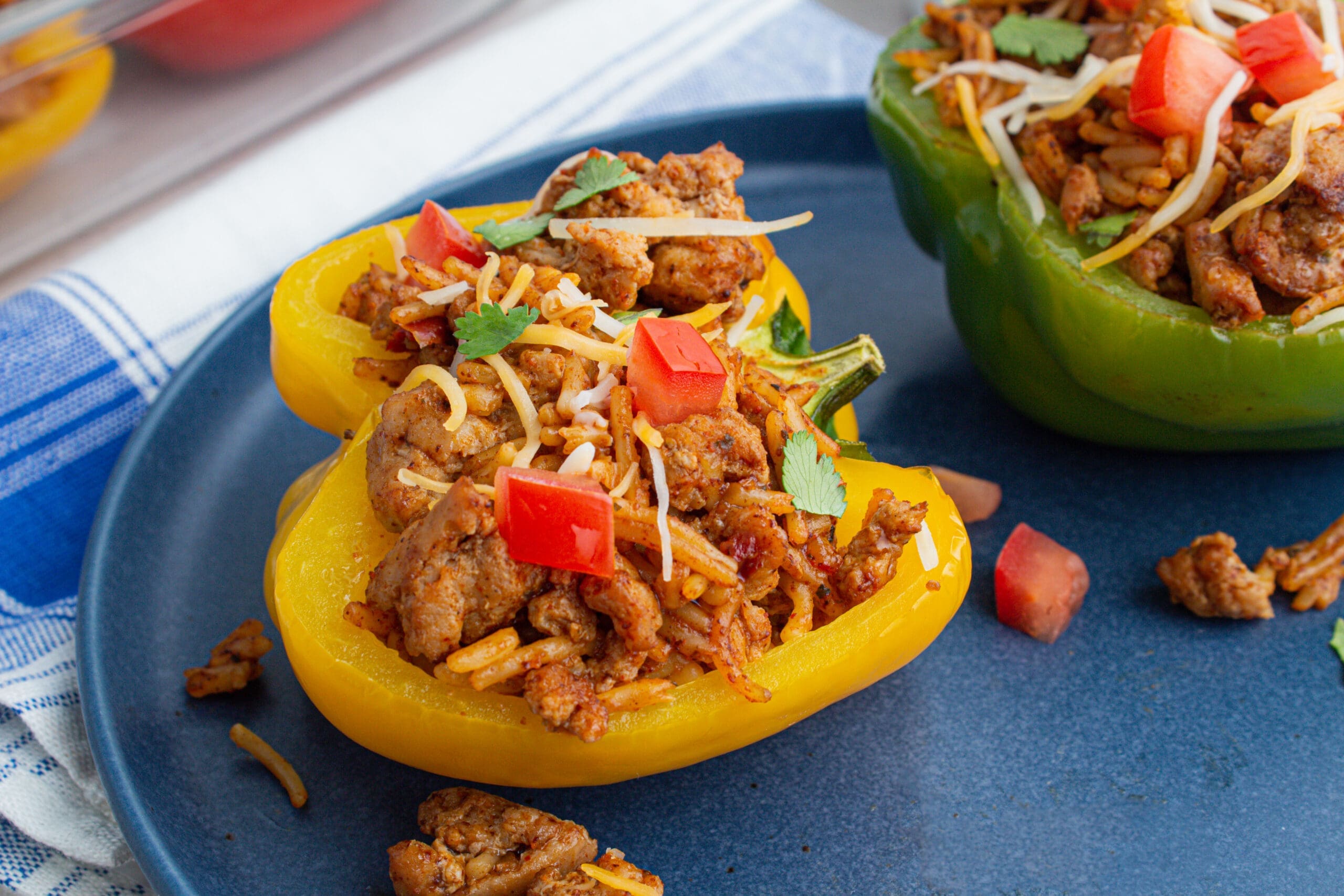 Taco Tuesday just leveled up! Enjoy our flavorful ground chicken and fresh veggies with every bite of these Chicken Taco Stuffed Peppers.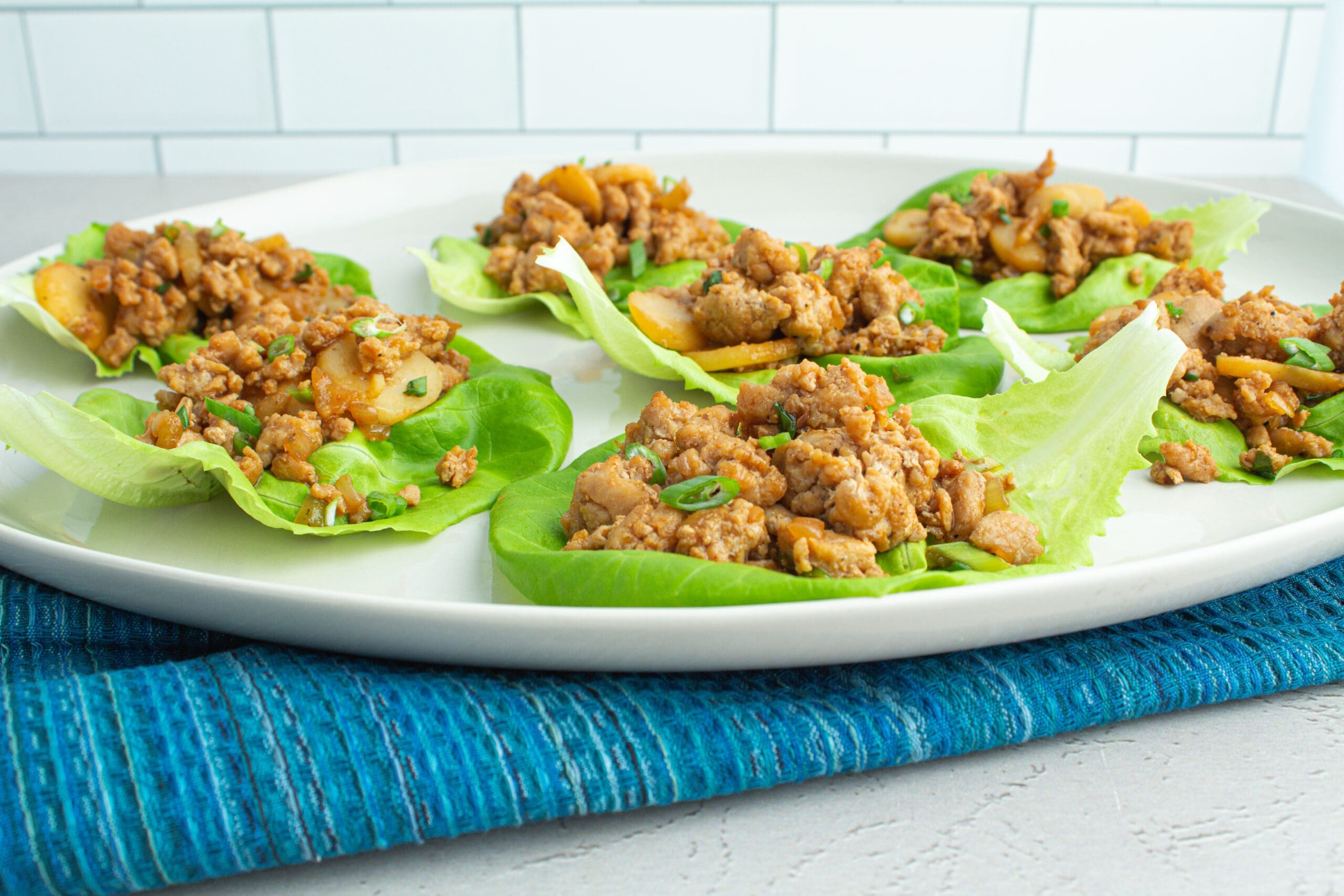 Take an already flavorful ground chicken, add simple spices, and flavor with crisp vegetables, then suddenly you have an easy, light meal ready in under 20 minutes.