Chicken Taco Stuffed Peppers
Serves: up to 6 | Cooking time: 20 minutes
Taco Tuesday just leveled up! Enjoy our flavorful ground chicken and fresh veggies with every bite of these Chicken Taco Stuffed Peppers.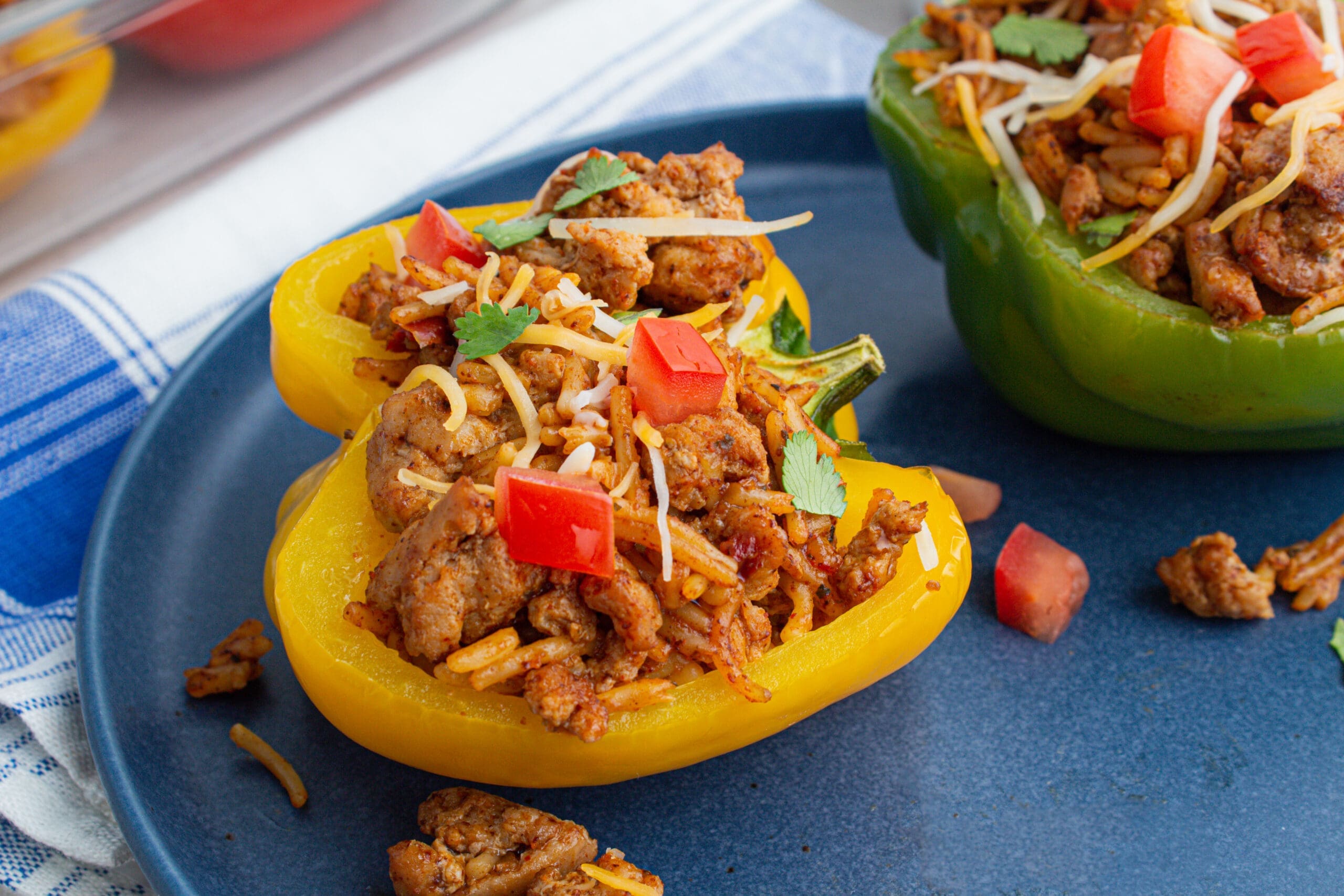 INGREDIENTS
1 lb. Farmer's Focus ground chicken

4 bell peppers, cut in half and seeds scooped out

2 tsp. olive oil

1 yellow onion, diced

1 (1 oz.) packet taco seasoning

1 (8 oz.) pouch Mexican style microwaveable rice

1 tomato, diced

½ cup Mexican style shredded cheese

cilantro for garnish
---
FEATURED PRODUCTS
INSTRUCTIONS
1.Heat oven to 375°F, spray rimmed baking sheet with non-stick spray. Place halved peppers cut side down on prepared baking sheet.
2. Bake for 15 minutes until peppers have started to soften.
3. While peppers are baking, heat a large pan over medium high heat. Once pan is hot heat olive oil then add Farmer's Focus ground chicken and diced onion. Cook until chicken starts to brown and onions are translucent, about 3-5 minutes, making sure to crumble the chicken as it cooks.
4. Add taco seasoning and 2/3 cup of water stir to combine. Allow to simmer for about 5 minutes or until water has absorbed.
5. Prepare rice according to package directions.
6. Mix together about ½ of rice packet with taco meat. Spoon mixture into pepper halves.
7. Top each pepper with shredded cheese, bake for additional 10 minutes or until peppers are warmed through.
8. Top with diced tomatoes and cilantro and serve warm.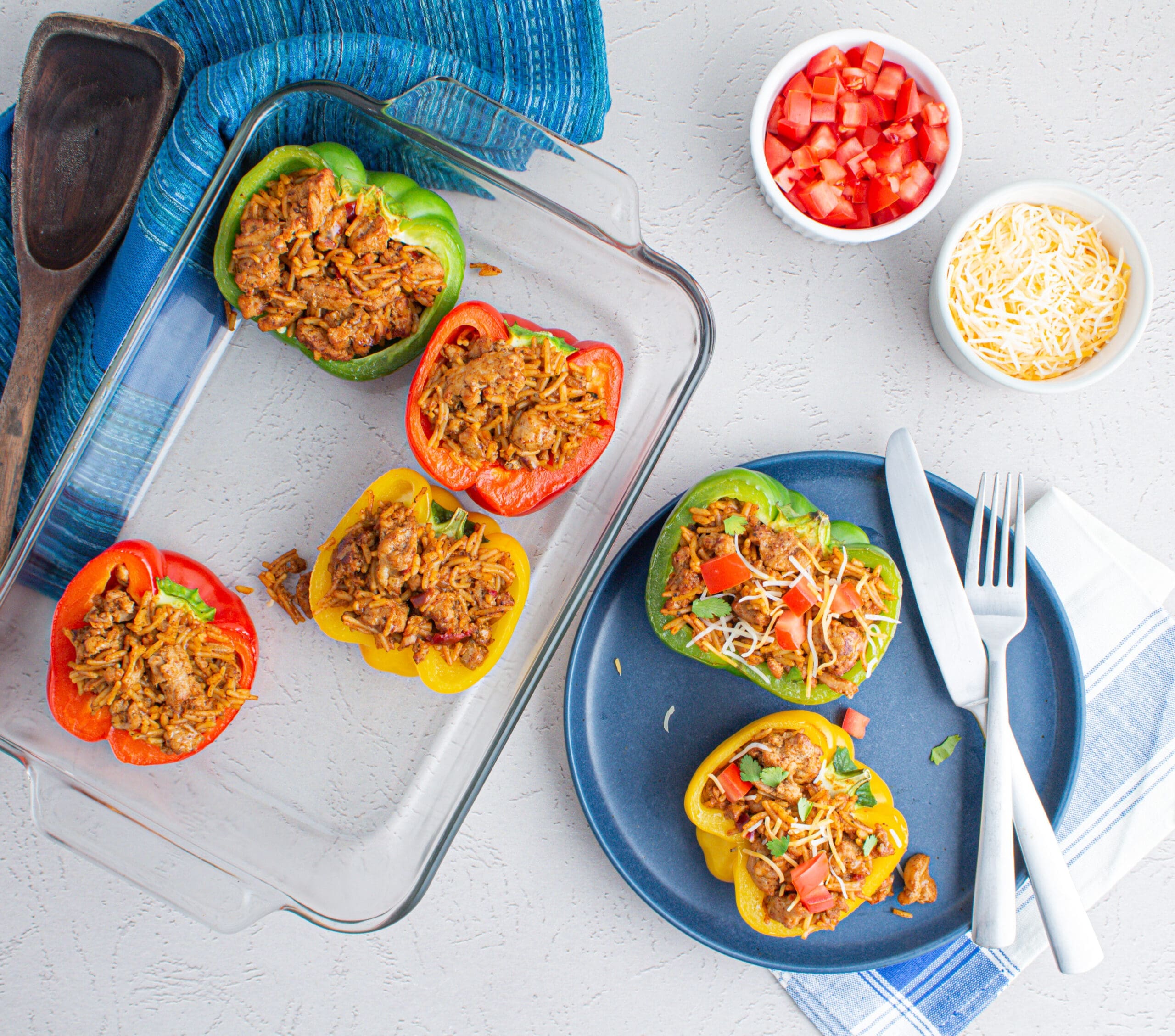 MORE FROM Farmer Focus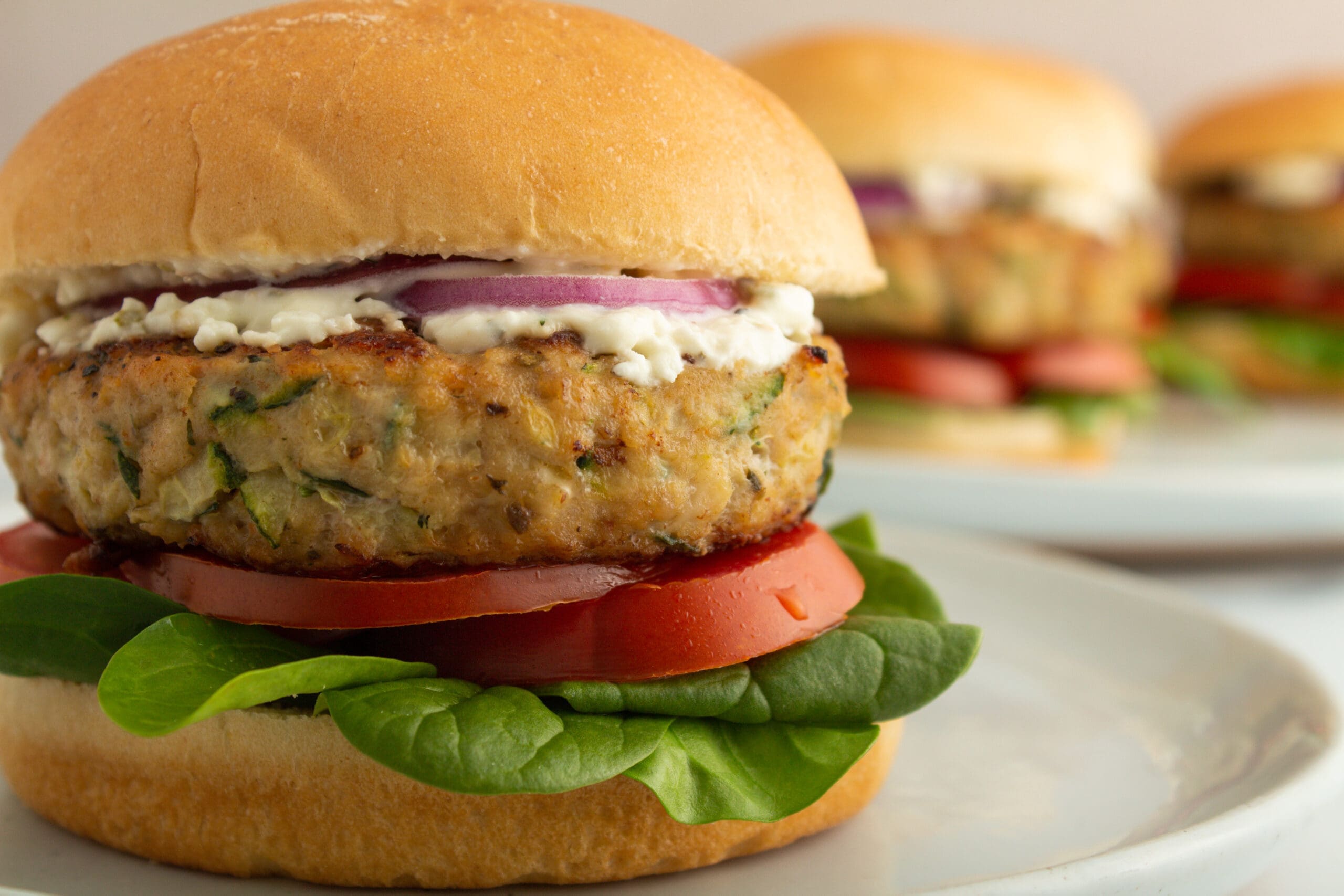 Our butcher-style ground chicken blend offers a light take on hearty meals like burgers without sacrificing the burger taste and satisfaction.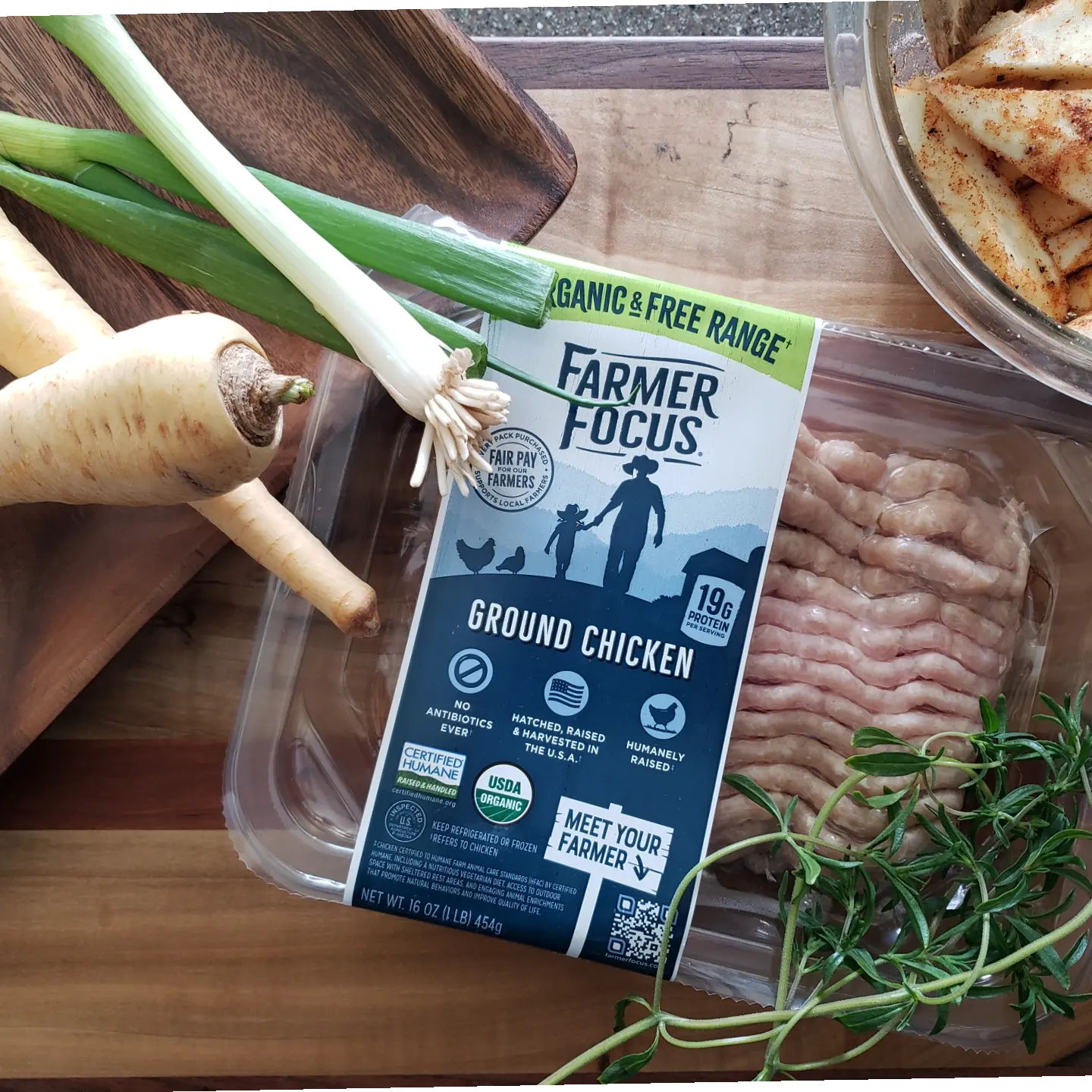 Farmer Focus Organic Ground Chicken is perfect for a flavorful chicken burger! You'll have a golden, crisp look on each side of your burger patty that will lend to the perfect texture for your first bite and a great base for your favorite toppings.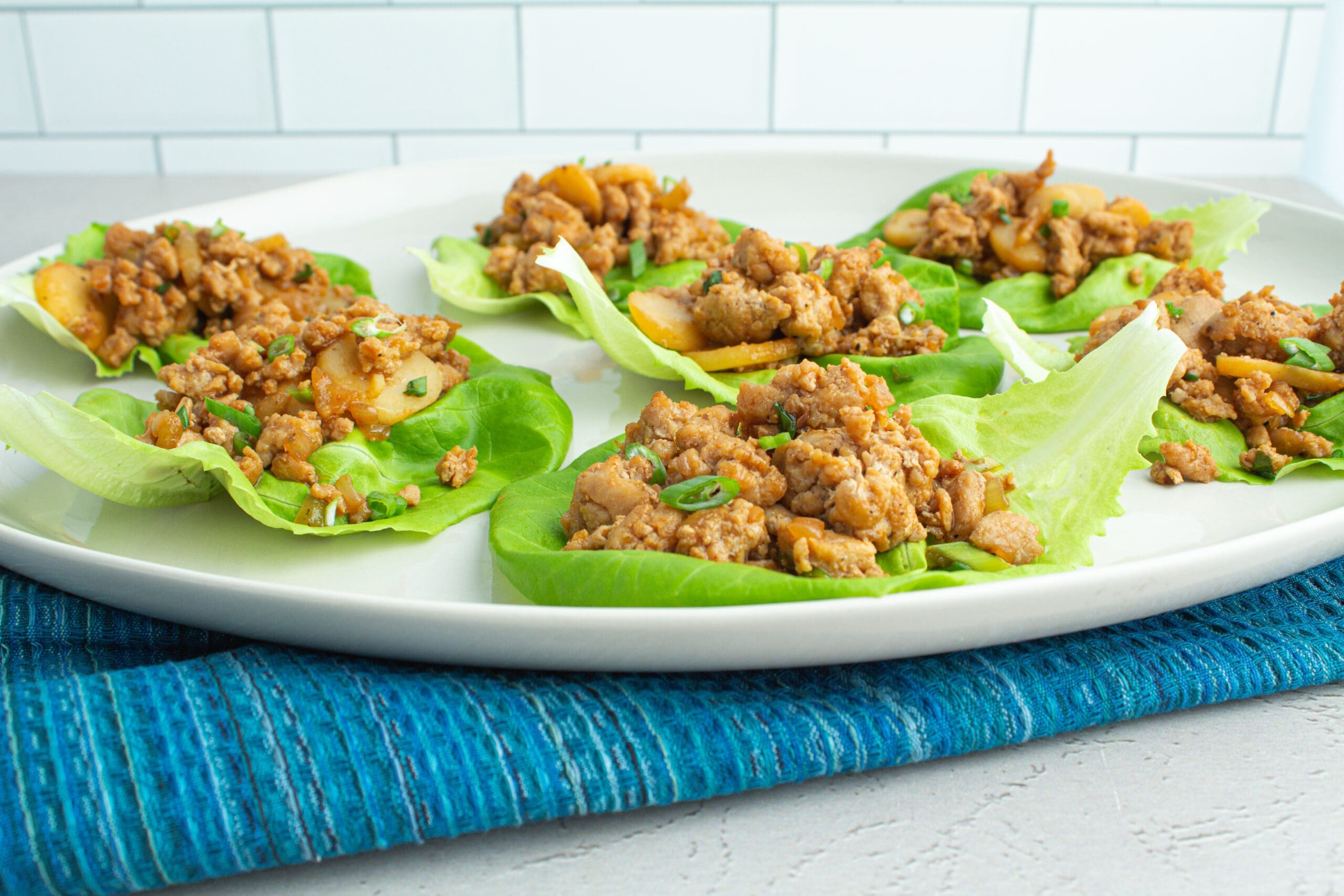 Take an already flavorful ground chicken, add simple spices, and flavor with crisp vegetables, then suddenly you have an easy, light meal ready in under 20 minutes.