Baked Chicken Thighs with Creamy Lemon Kale
Serves: up to 6 | Cooking time: 40 minutes
"I always love a good one-pan dinner, but when it involves crispy chicken thighs and creamy spring greens – I'm obsessed! This dish feels fancy, yet it's so simple to put together."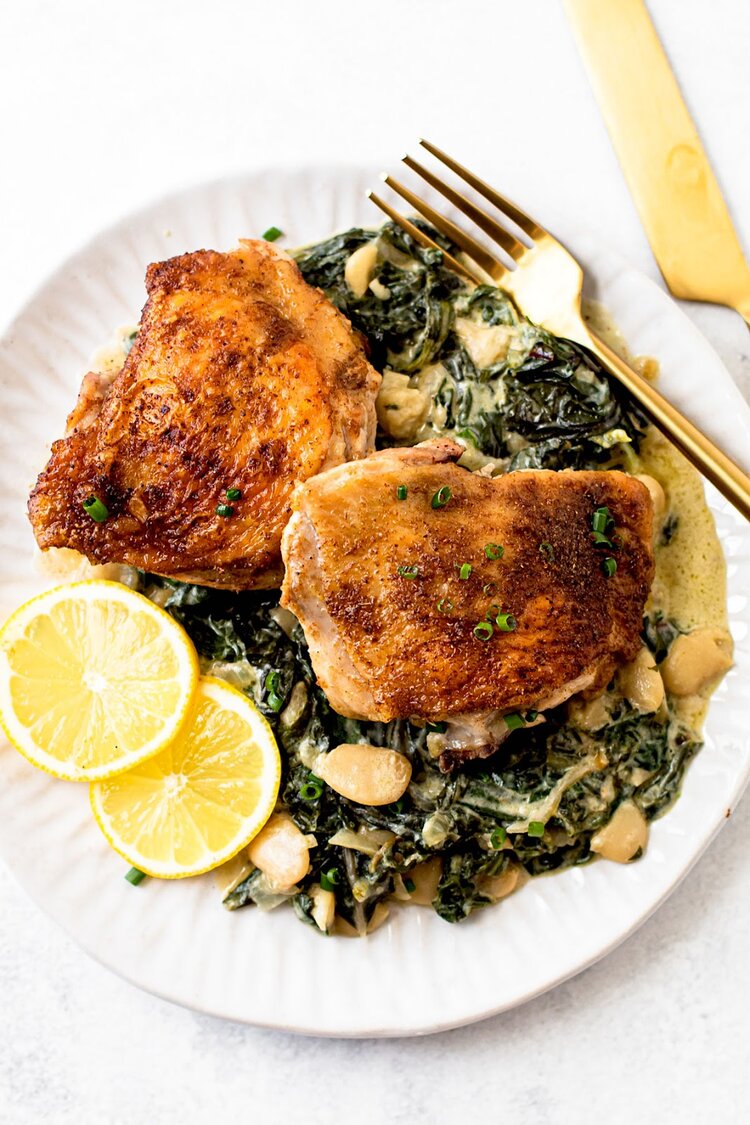 INGREDIENTS
6-8 Bone-In Skin-On Chicken Thighs

1 large bunch Spring Greens

1 (14 oz) can of White Beans

1/3-1/2 cup Greek Yogurt

1 tbs Lemon

1 tsp Lemon Zest

1 tsp Cumin

1/2 tsp Coriander

1/2 tsp Paprika

1 tsp Fine Sea Salt

1/2 tsp Black Pepper

1 Sweet Yellow Onion

4 Garlic Cloves

1 tbs avocado oil
---
FEATURED PRODUCTS
INSTRUCTIONS
Preheat oven to 425ºF.

Pat chicken thighs dry with a paper towel. Sprinkle with cumin, coriander, paprika, ½ teaspoon sea salt and ¼ teaspoon black pepper.

Heat oil in large (about a 12" pan) oven proof skillet over medium heat. Once hot, add chicken skin side down. Cook until the skin is crispy, about 6-8 minutes. Remove chicken from the pan.

Add onion, and cook until the onion is beginning to soften, about 3-5 minutes. Add in garlic, and cook until fragrant, about 1 minute.

Add in ½ of the greens, and cook until beginning to wilt, about 2-3 minutes. Add in the remaining greens and cook until mostly wilted. Shut off heat.

Stir in beans and remaining salt and pepper.

Return the chicken to the pan, skin side up, and bake in the preheated oven until the chicken has cooked through to 165ºF, about 18-22 minutes. If desired, you can broil the chicken for 1-2 minute at the end to get the skin extra crispy.

Remove the chicken from the pan and transfer to serving plates. Add the greek yogurt, lemon juice and lemon zest to the greens and stir to combine. Taste and adjust seasoning, adding in more greek yogurt as needed for creaminess. Serve the chicken with the creamy greens immediately.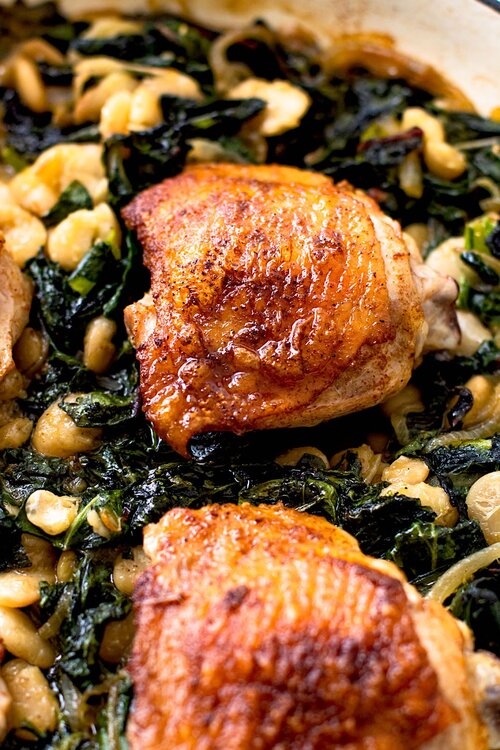 MORE FROM Lexi's Clean Kitchen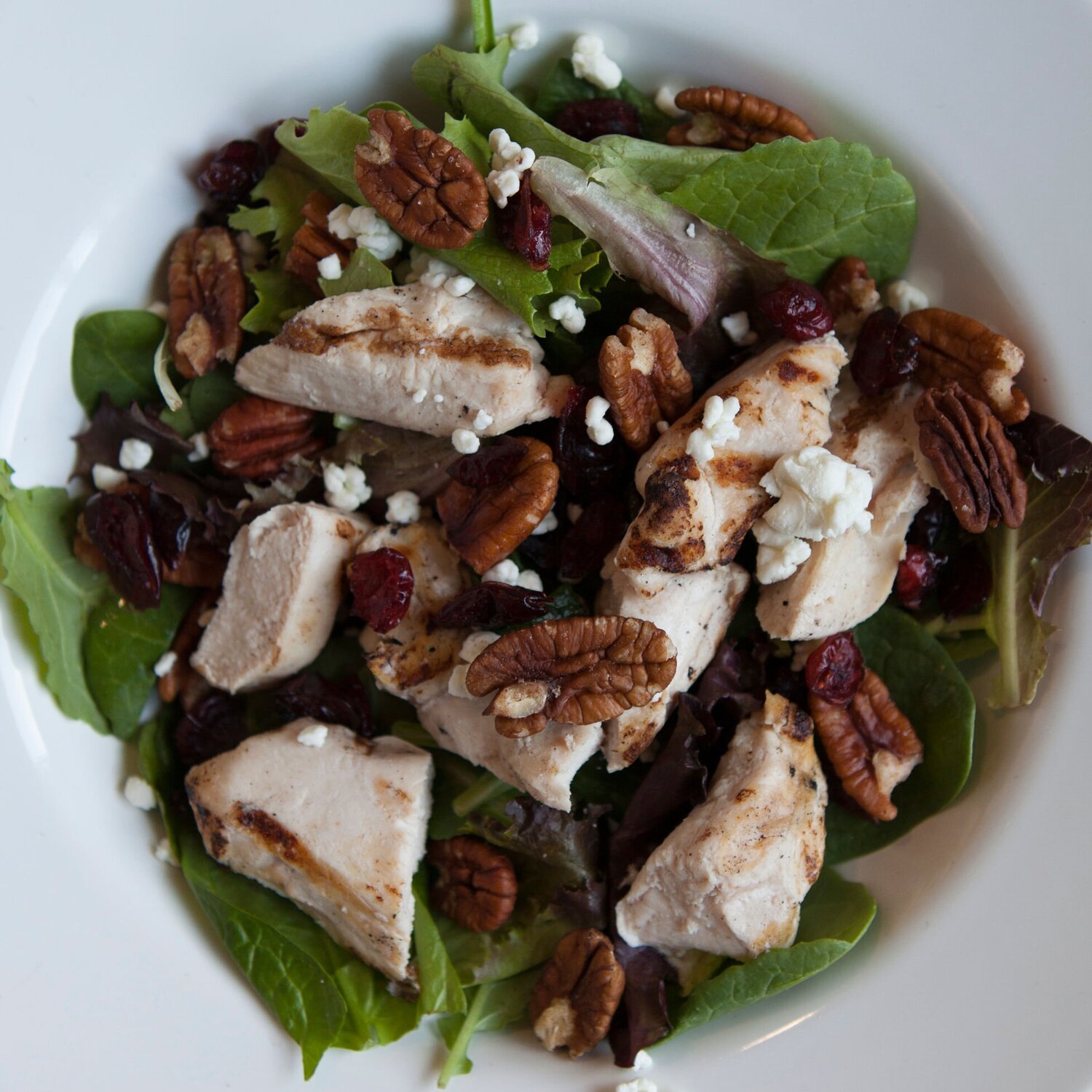 A Farmer Focus Simple Recipe! Print Recipe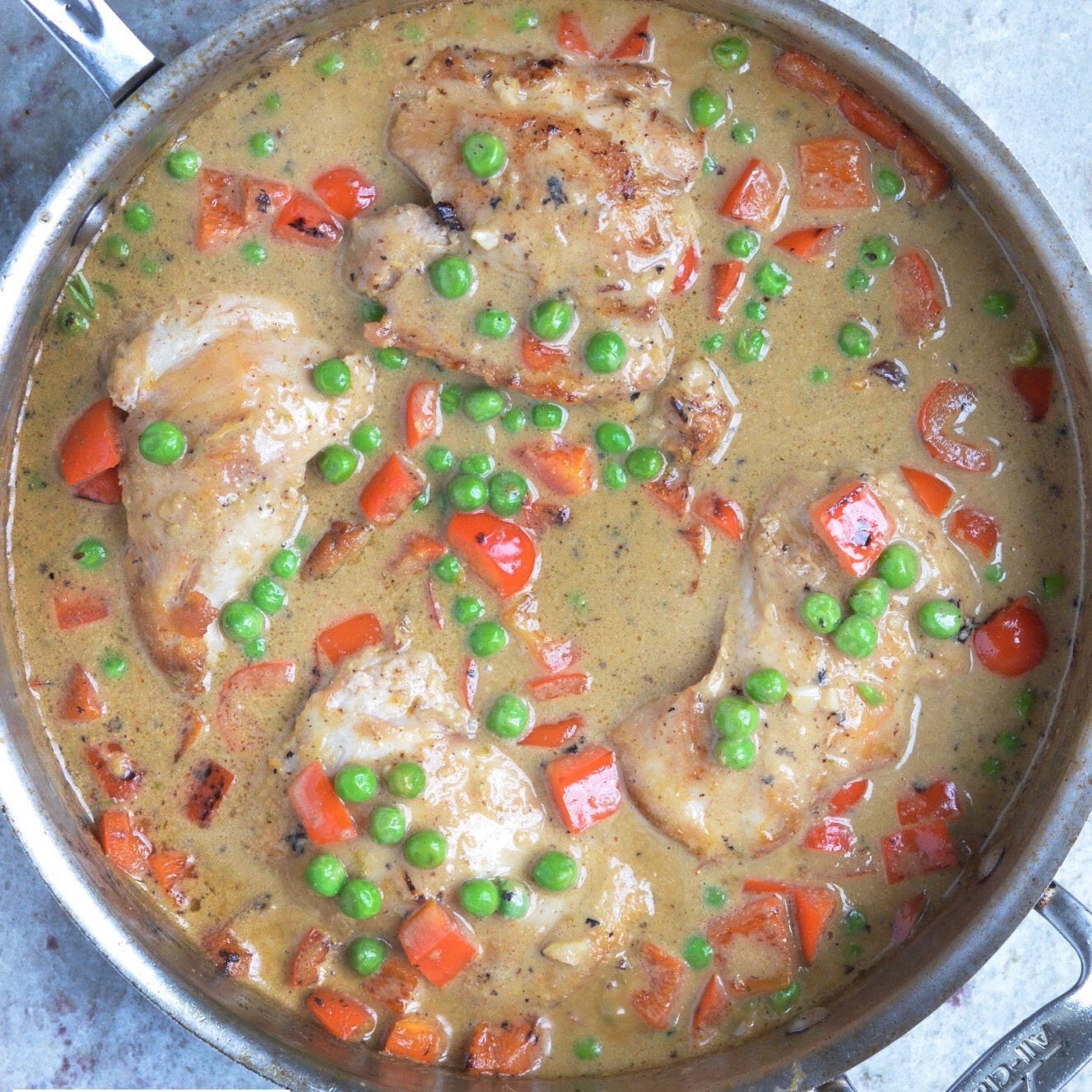 Developed by Lisa Leake exclusively for Farmer Focus! "Easy one-dish dinner that's allergy-friendly! It's dairy-free and, if you use gluten-free soy sauce, also gluten-free. Plus, you can make it all in one pan, and it's great leftover."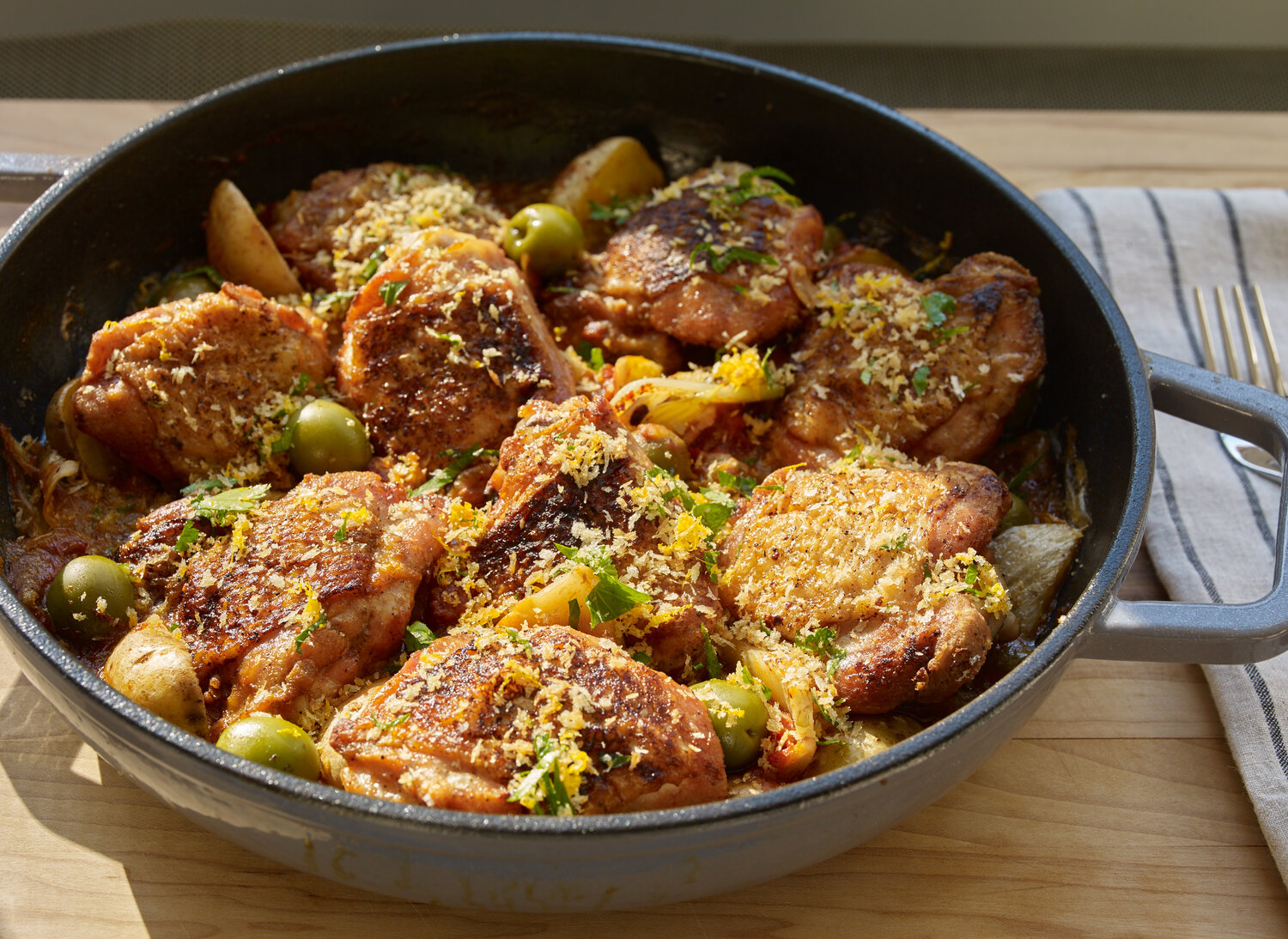 Recipe developed by Chef Michael Symon exclusively for Farmer Focus! Print Recipe