This year, we selected 3 partner farmers who we consider to be our champion-chicken-growers. These farmers were chosen based on 2 critical elements, compliance and feed conversion, and they are outstanding in either one or BOTH categories: Performance of the Year, Compliance of the Year, and Grower of the Year Awards (includes both criteria).

BUT WHAT DO FEED CONVERSION AND COMPLIANCE REALLY MEAN?
Compliance: This includes the work a farmer does to meet, and often exceed, our certification standards: Organic, Certified Humane, and GAP Step 3. Each standard offers unique guidelines that help them create a healthy, clean environment for the chickens to grow. Growers that go above and beyond this criteria are considered for the Grower of the Year and Compliance of the Year Awards.
Feed conversion: With the help of nutritionists and a few people from the Farmer Focus team, the farmers are given a "meal plan" for their flocks to ensure the birds grow happy and healthy. Feed conversion is simply the way we measure how much feed within that plan is required for the birds to get to a healthy weight, which is measured by a calculation called feed conversion rates. The growers with the most efficient feed conversion rates are considered for the Grower of the Year and Performance of the Year Awards.
WITHOUT FURTHER ADO…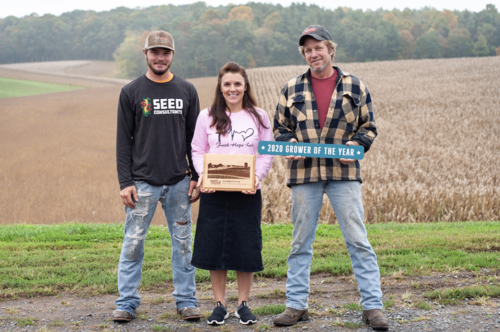 Grower of the Year Award: Jamie & Elsie Cline of Pine Grove Farm
Throughout 2020, Jame and Elsie have, without fail, far exceeded the expectations for both feed conversion AND compliance. Outside of growing organic chicken, Jamie and Elsie are kept busy raising cows and growing corn, soybeans, and hay. We are so proud to have worked with these two since 2017, and look forward to many more years of partnership!
FARM ID: JAME
Compliance of the Year Award: Daryn Martin of Valley View Farm
We are so thrilled to announce Daryn Martin as our recipient for the Compliance of the Year Award, which recognizes the farmer who continues to surpass our certification standards and pass audits, which are regular check-ins for these standards, with flying colors. Daryn has only been with Farmer Focus for a year and a half, and we are so impressed by the work he's done so far!
FARM ID: MART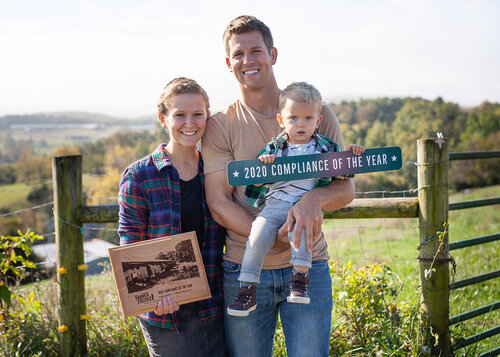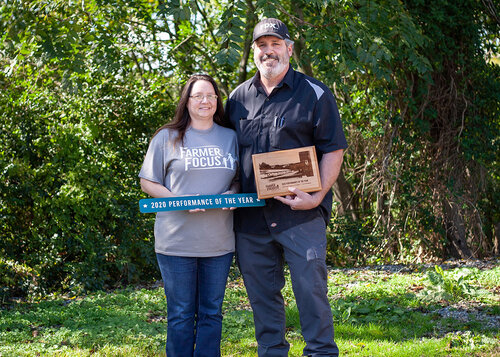 Performance of the Year Award: Jeffery Dinges of J&D Poultry / J&D Poultry 2
This year, Jeffery Dinges has time and time again shown true expertise in feed conversion, and we couldn't think of anyone better to present this award to. Jeffery has been in the bird business for a lifetime, and it shows! We are so thankful for the dedicated work this farmer puts in to raising chickens every single day.
We simply could not be Farmer Focus without our incredible partner farmers, and for that, we look forward to recognizing them by presenting our annual Grower Awards. A special thanks goes to this year's recipients. Keep up the great work!