Summer has been great in Harrisonburg, but the time has come for Shenandoah Valley Organic employees to prepare their kids to head back to school.
On Saturday, August 10th, Farmer Focus hosted a Back-2-School Kit giveaway for employees, handing out grade-appropriate supplies to families with children in kindergarten through middle school. This event was a team effort! Volunteers across departments filled bags with essential school supplies donated by friends and vendors and handed them off to 140 very excited kiddos. Any extra kits at the end of the day were donated to Harrisonburg City Schools.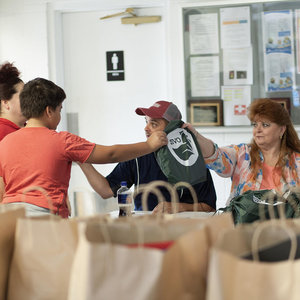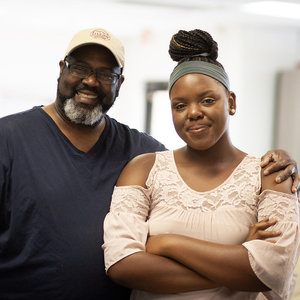 Maurice Norman is the employee who spearheaded this event—he's been a part of employee engagement programs with companies in the past. When asked about his idea for this event, Maurice said "First of all, we like to tell and show all of our associates how much we appreciate them and the work they complete here at SVO. It can be as simple as a good morning hand shake and a genuine "thank you for all you do'" at the end of the day." He knew providing school supply essentials for kids and grandchildren would be a meaningful way to show appreciation for our work family.
Maurice says, "It was great to see everyone that showed up and to have the opportunity to get to know one another outside of work. Meeting everyone's children, significant others, parents, and grandparents was great!! I would like to personally thank everyone for all of the hard work and being brand ambassadors for Farmer Focus!!"
Special thanks to the SVO culture committee and volunteers for working together!
And to our generous sponsors:
Marlin – Ilyse Johnson
Zee Company
Prime Equipment
May Supply
Ferebee Johnson
Roy Norville (In kind)