FARM ID: WILK
Timothy & Gene Wilkins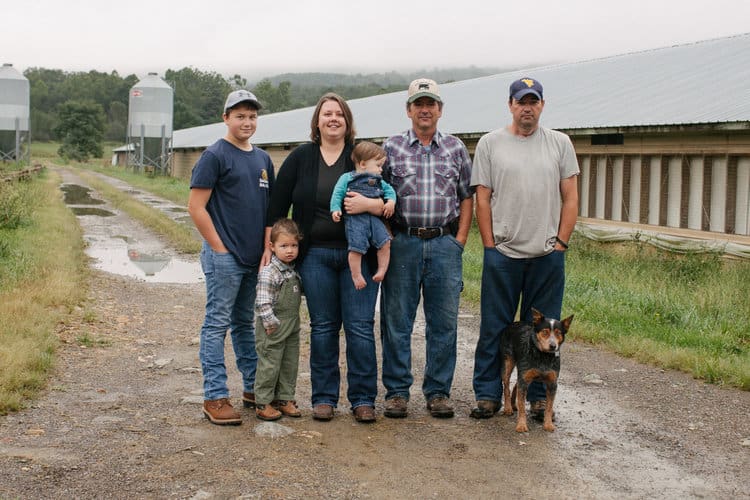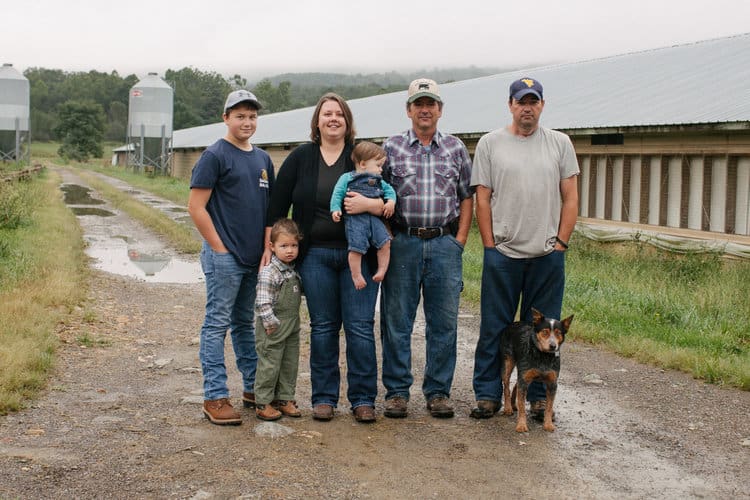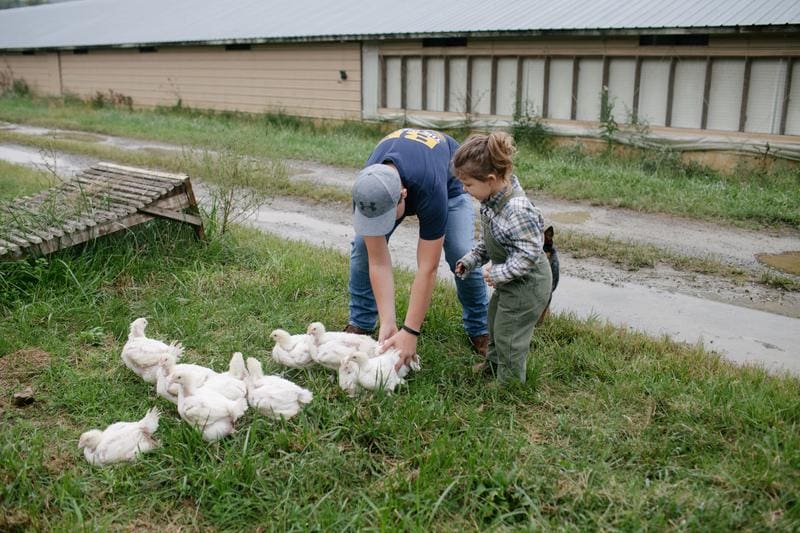 Free range and generational farming
Timothy loves sharing the benefits of humane and free range farming to the younger generation.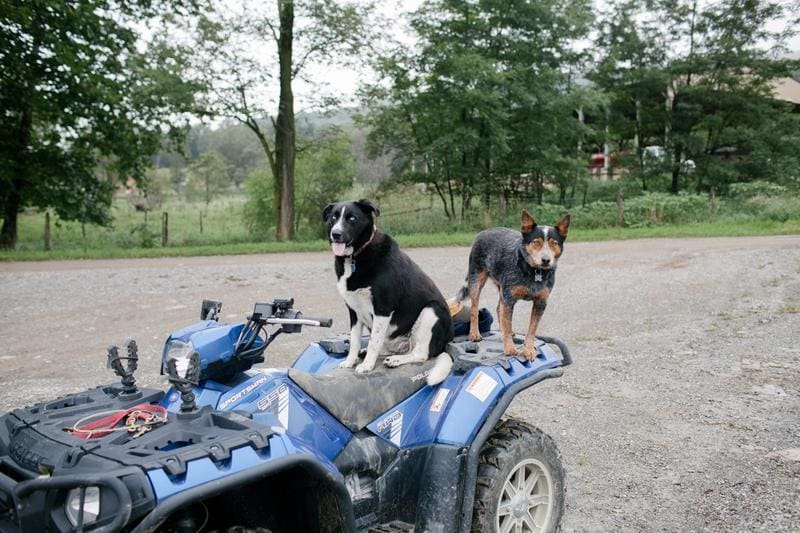 Four legs on four wheels
These farm pups are ready to ride!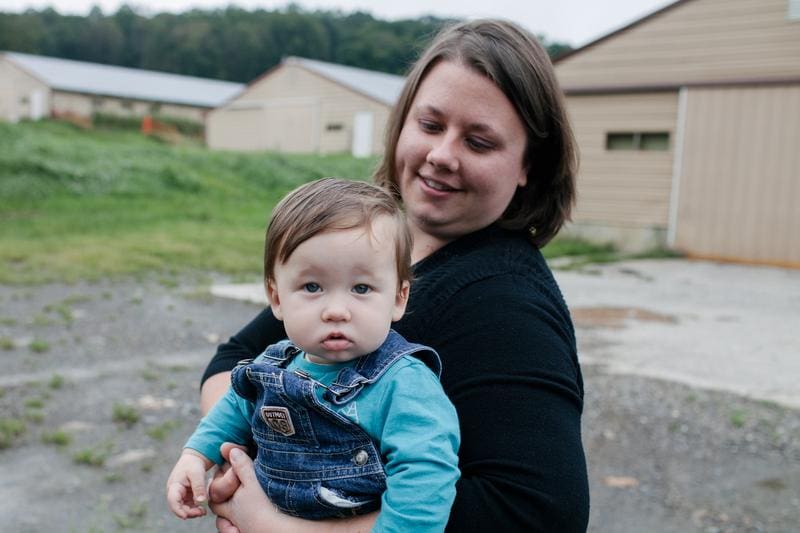 Future Farmer
About the farmer…
For more than seven generations, the Wilkins family has farmed the land in beautiful Mathias, West Virginia. Timothy Wilkins, his dad Gene, his brother and his son-in-law devote their time to checking on the birds multiple times a day, preparing for future flocks, and tending beef cattle. Says Timothy, "I farm for future generations, not just the here and now. Organically produced goods are the most sustainable, ensuring that future generations will have a farm they can take pride in.
This family truly lives off the land and practices what they call the "lost arts": hunting for deer, mushroom, and ramps, gardening, making ponhoss and puddings, and butchering their own meats! Don't worry — on Sundays they insist on taking a load off and enjoying restful family time.
why farmer focus?
We believe in farming the right way, see what the Farmers Focus difference is.
Learn More