FARM ID: SJJW
The Wilkins Family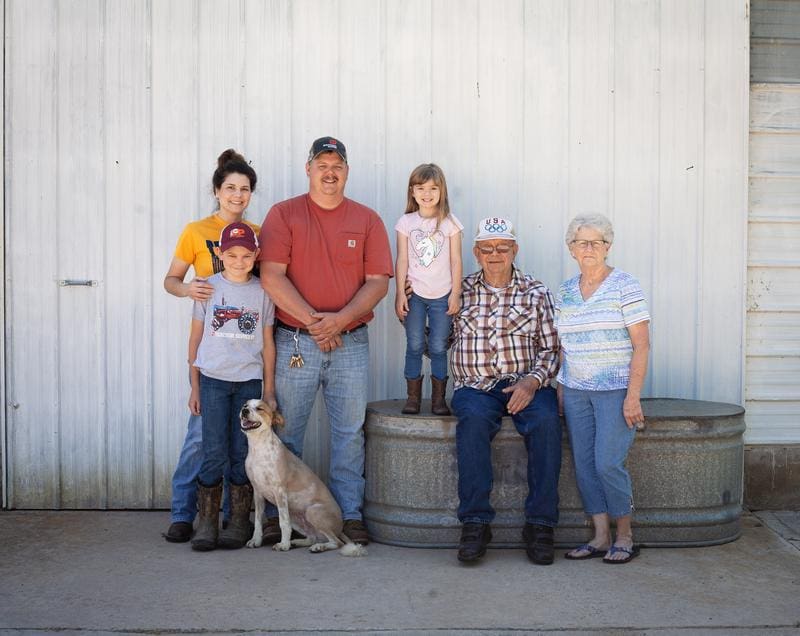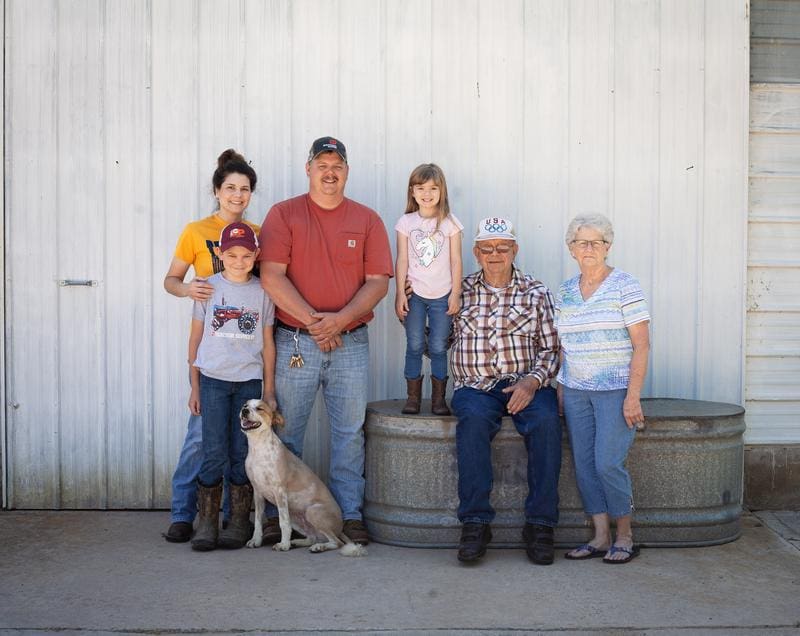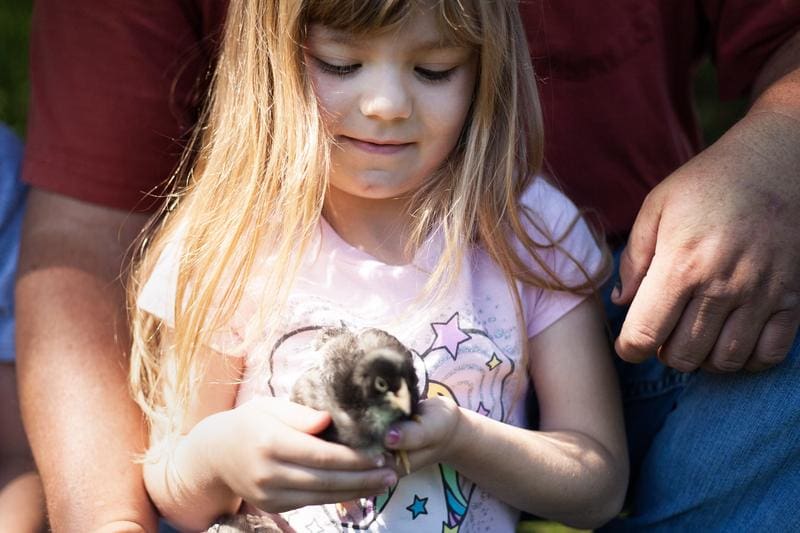 Standing out in the crowd
Eva cuddles a black peep, which is unusual in a flock of yellow ones.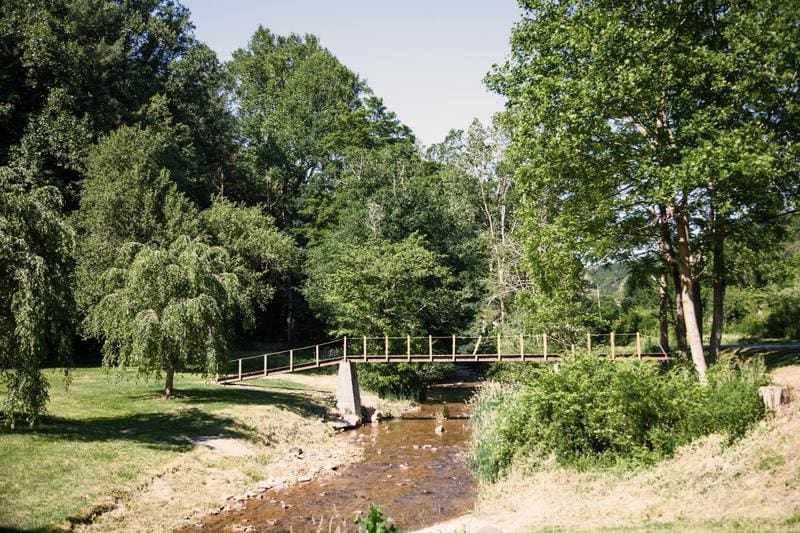 Lovely setting
The wooden bridge spans Kimsey Run in Mathias, WV.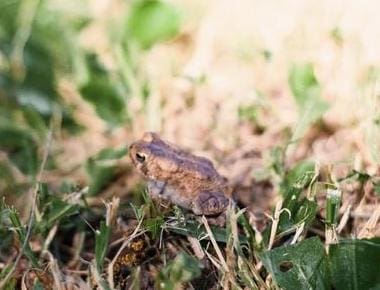 Critter Abound
This little frog is at home near the banks of the creek.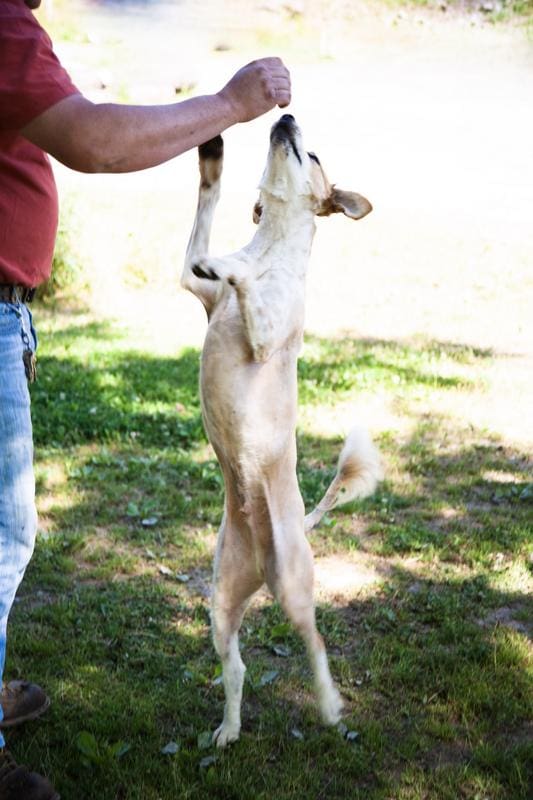 Tricks for Treats
This farm pup love to show off his talents.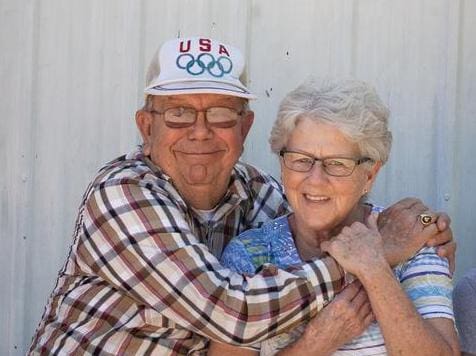 Family Farming
JW and Sharon began raising chickens in 1993, beginning a legacy they hope will continue for generations to come.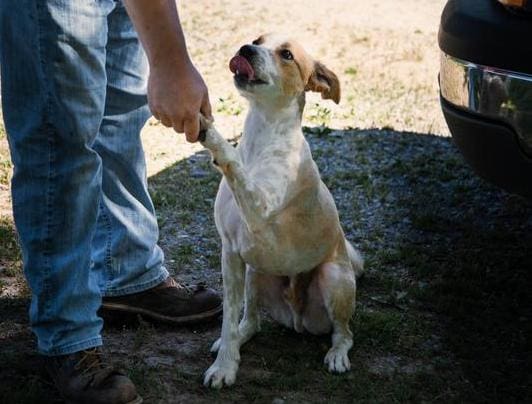 More tricks
What a good pup!
About the farmer…
Twinkle lights line a wooden bridge over Kimsey Run in Mathias, West Virginia, linking Dove Hollow Road with the Wilkins place. S&J Poultry is just what you'd imagine a family farm to be: warm and inviting, charming and punctuated with the sound of laughter. You might be greeted by their sweet pup, who probably has a paw shake ready for you in exchange for a belly rub.
Since 1993, J.W. and Sharon Wilkins, along with their son, J.W. II and his wife Shana, have been raising chickens and recently made the switch to Farmer Focus for happier, healthier birds. The place is absolute heaven for the littlest Wilkins — Eva and Wayne — who, when their farm chores are done, love to run about the property, play in the creek, and cuddle the newest chicks.
why farmer focus?
We believe in farming the right way, see what the Farmers Focus difference is.
Learn More