FARM ID: PEAK, MART
The Martin Family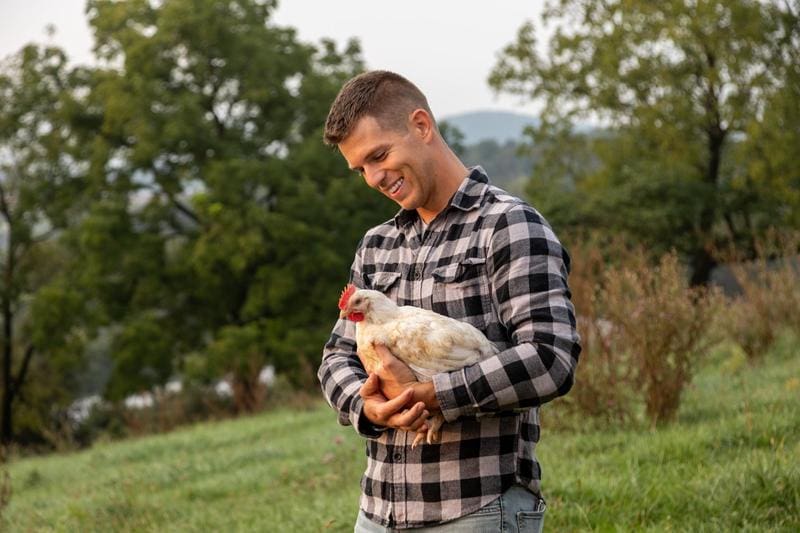 Farming with Care
Farmer Focus farmers, like Daryn, go above and beyond standards to treat their birds with love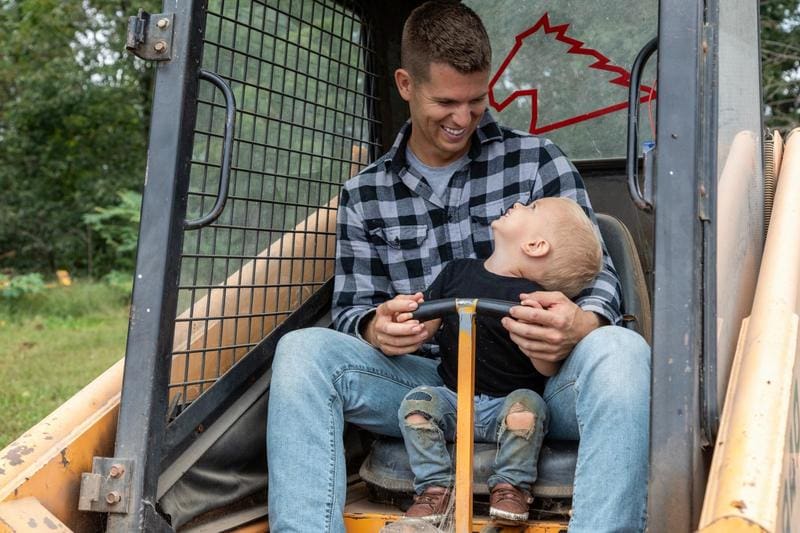 Future Farmer
Oliver is almost ready to take over the family farm!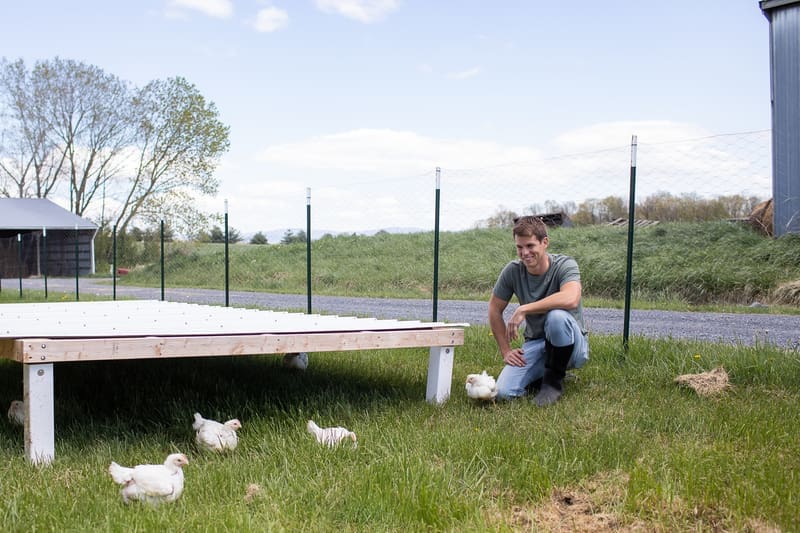 Enrichments Abound
Daryn ensures that his birds have plenty of enrichments and shade structures at Peak View Farm, to make time spent outdoors interesting and safe.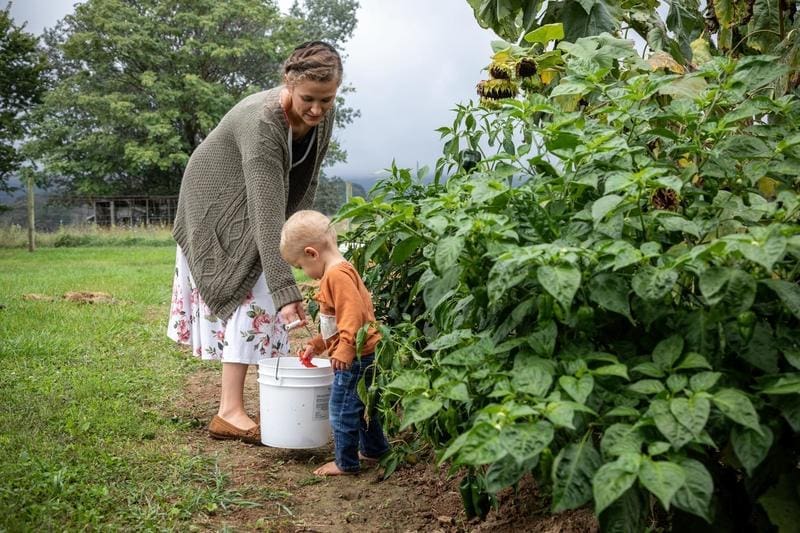 All Kinds of Farming
Beyond just birds, the Martins maintain several gardens that Abigail and Oliver tend throughout the year.
Outdoor Access
Daryn teaches little Oliver about the importance of free range access for the birds!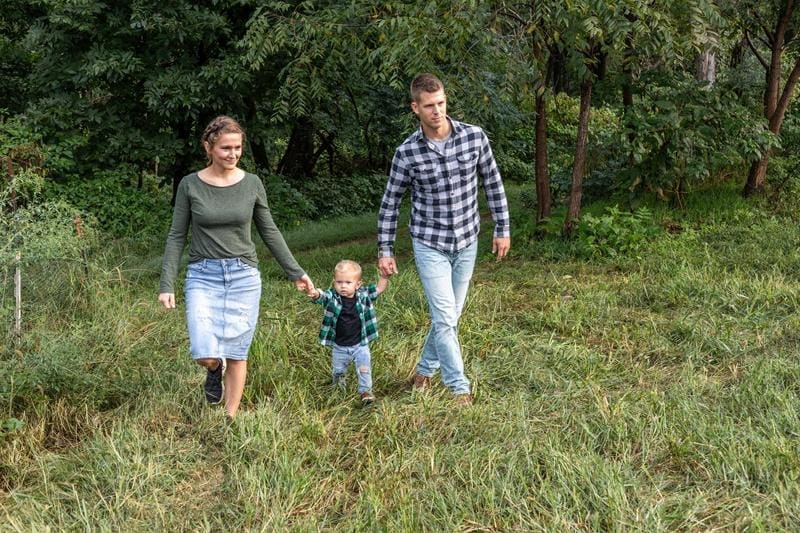 Family Time
The Martins love to spend quality time together walking through the woods near their farm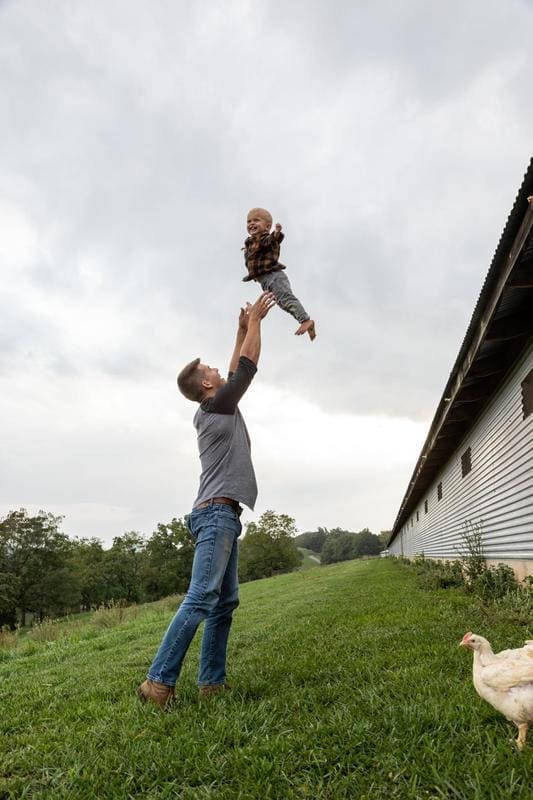 Check out the View!
Daryn helps Oliver get an amazing birds eye perspective of Valley View Farm!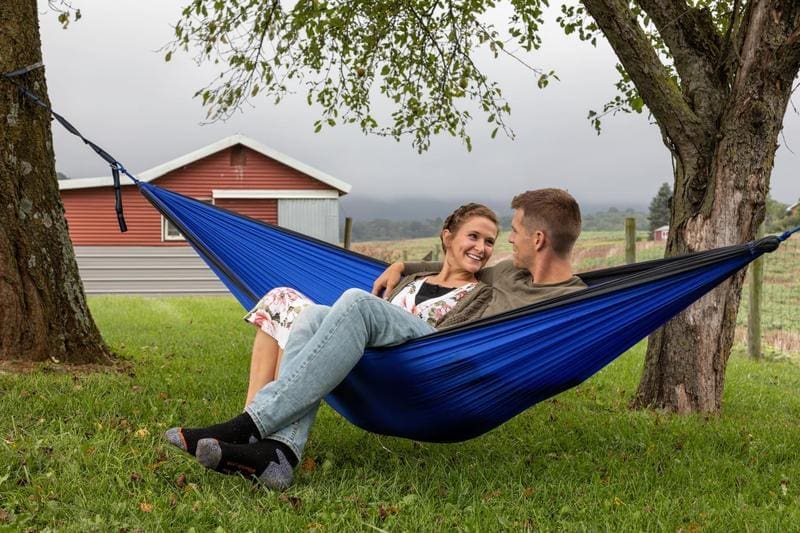 Well Deserved R&R
Daryn & Abigail enjoy some well earned downtime after a busy day on the farm
About the farmer…
For Daryn, poultry farming has "run through his veins" since childhood, when he'd help his dad with walk-throughs, feeding, and cleaning out between flocks. Today, Daryn and Abigail Martin made the decision to run multiple farms with Farmer Focus because of the company's unique business model that emphasizes humane and organic growing practices. The Martins feel good about producing food with integrity, and about raising birds the way they feel is best.
Outside of Farmer Focus, their land is also home to several cows and plentiful crops. Some may be surprised to know that Daryn is also a helicopter pilot! He and his wife enjoy playing disc golf and drinking copious amounts of coffee. They need it to keep up with their son, Oliver!
why farmer focus?
We believe in farming the right way, see what the Farmers Focus difference is.
Learn More