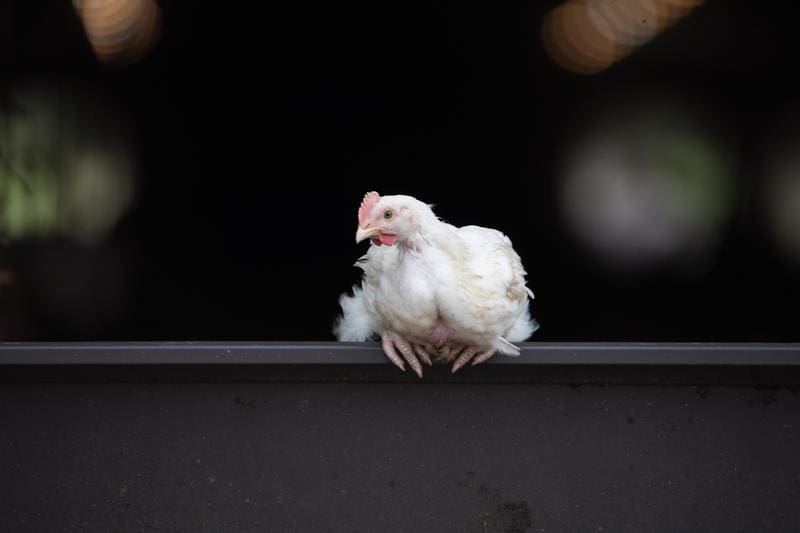 perching
Farmers have enrichments on the farm indoors and outdoors to support natural growth for chickens like perches, ramps, and boxes.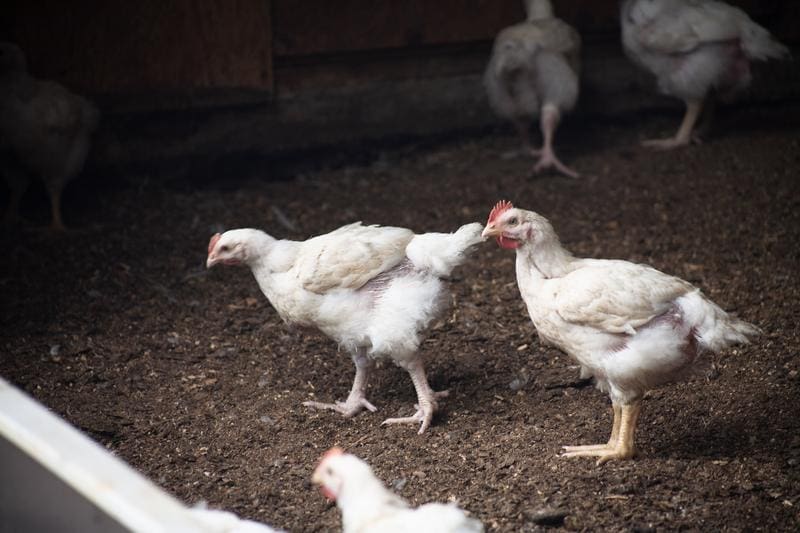 Indoors
Chickens have space to roam, enrichments, natural light, access to fresh feed/water, and ventilated air.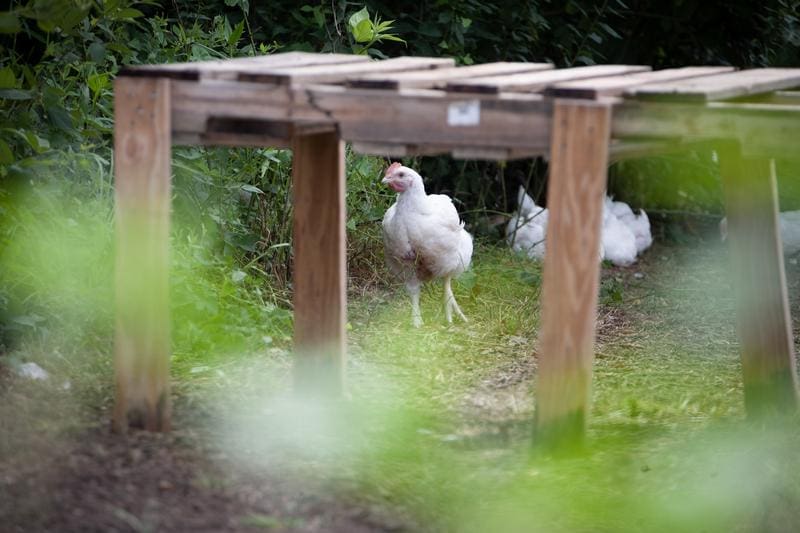 Shade structures
Every farm has shade outdoors keep chickens cool and safe.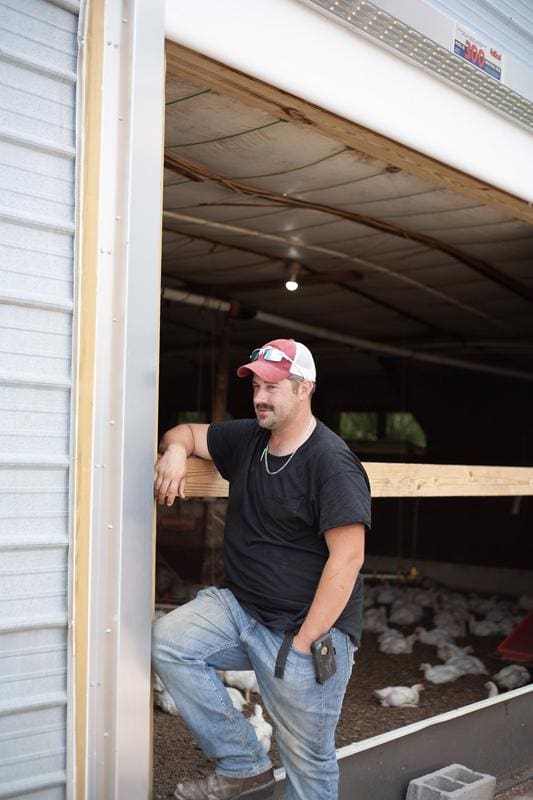 Loving the breeze
Chickens have access to pasture each day. When the doors open for access, it creates a draft. Some chickens love to hangout and catch a breeze.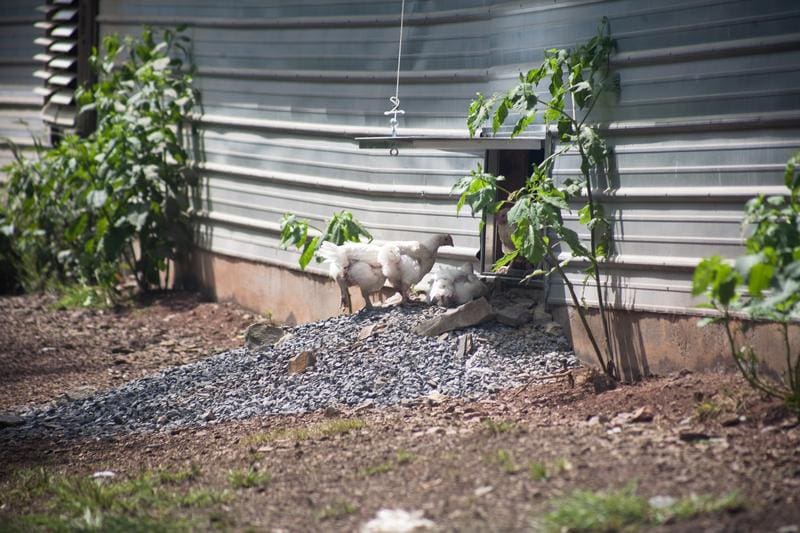 Open Doors
Curious birds check out the access area, while other s are content to stay on the ramp.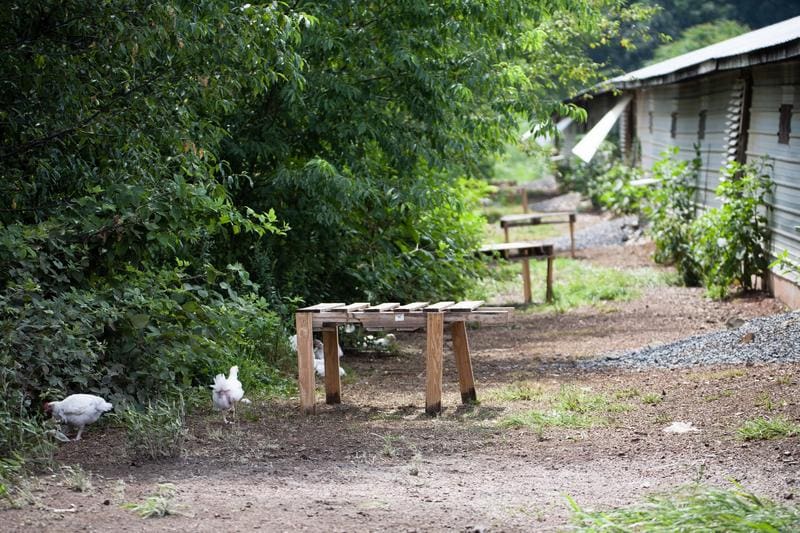 Made in the shade
Shade structures offer protection from the sun, but at Kessler Farm, they have greenery too.
About the farmer…
Ryan Kessler started his farming career during summers in high school. Nowadays, he and his wife Shelly spend their days year round raising chickens and cattle on their beautiful pocket of land in Baker, West Virginia.
On a typical day you'll find the Kesslers squarely focused on the preparation for and care of their birds, happy birds who love to traipse about in the Queen Anne's lace and bachelor's buttons. Surrounded by trees so big they must be older than the dirt they grow in, the birds enjoy a cool, shady outdoor environment that keeps them healthy and relaxed.
why farmer focus?
We believe in farming the right way, see what the Farmers Focus difference is.
Learn More