farm id: kefa
Eddie & Libby Keplinger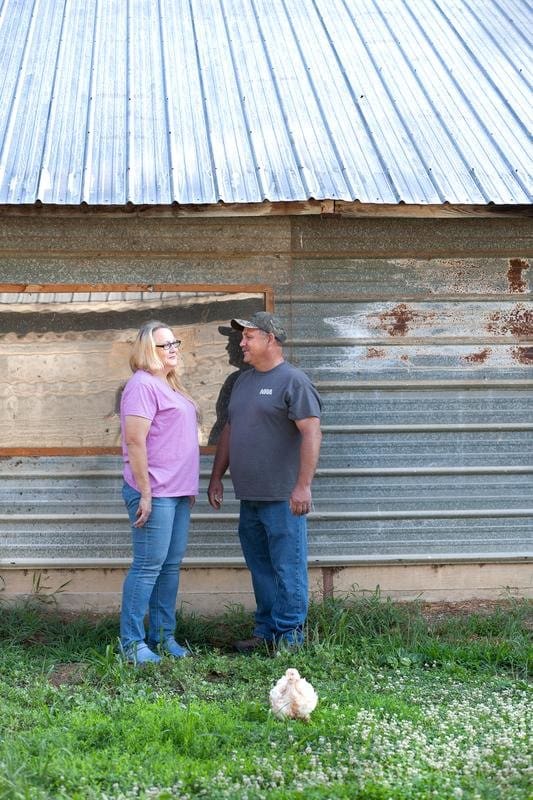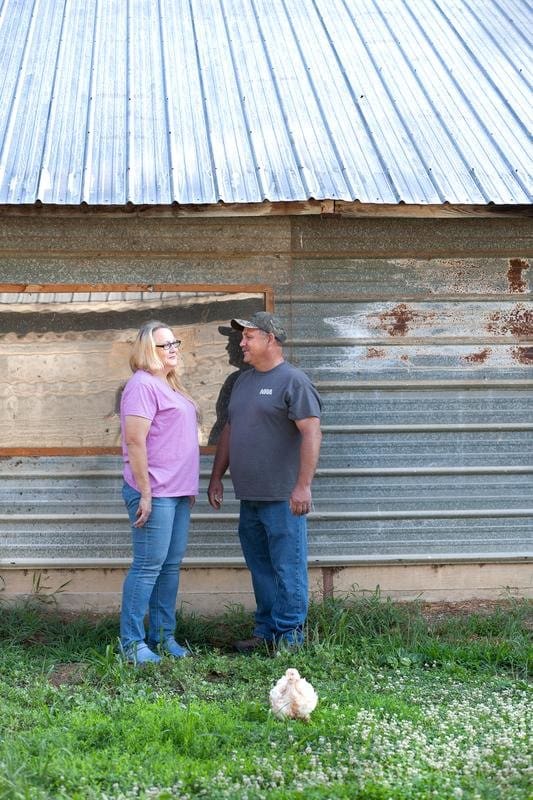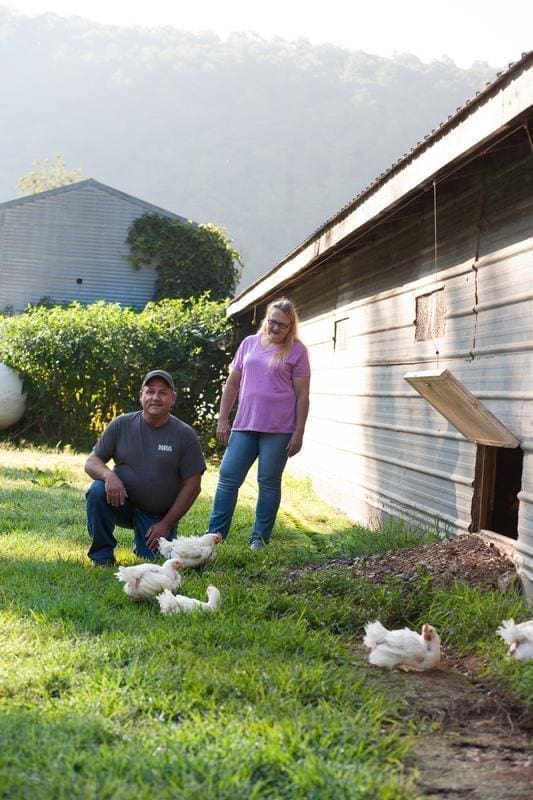 Making their way out
In the morning, the doors on the chicken houses are opened for chickens to come out and explore!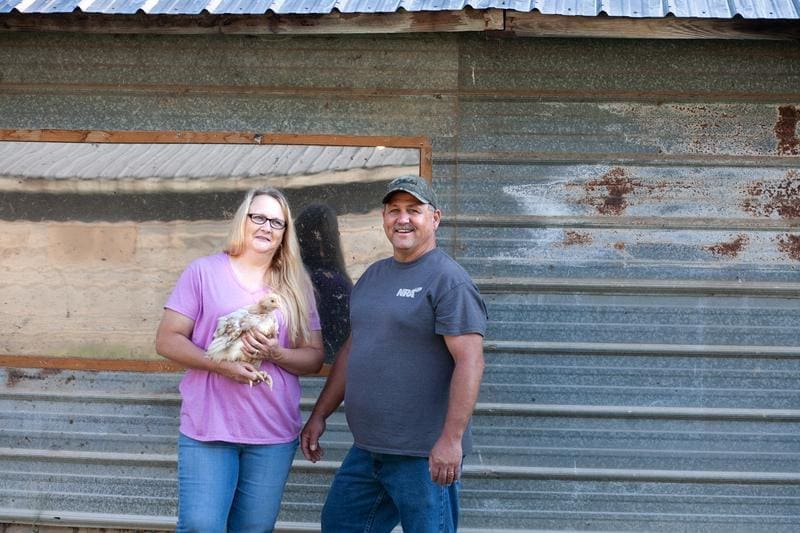 Light natural for chickens and farmers
Every Farmer Focus chicken house must have access to natural light (humane standard). Each farmer does it a little differently. Eddy & Libby installed a sliding door as a window for theirs!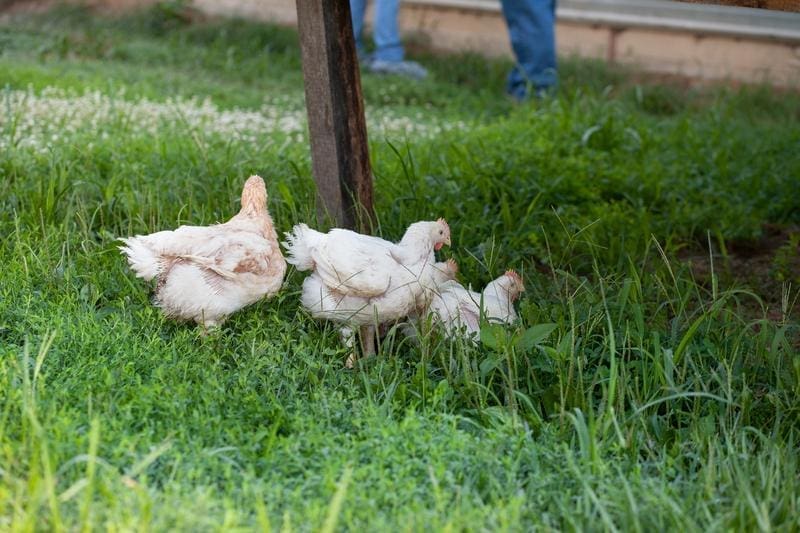 Shade Structures
These help chickens feel safe outdoors and have a shady place to hangout when it is sunny.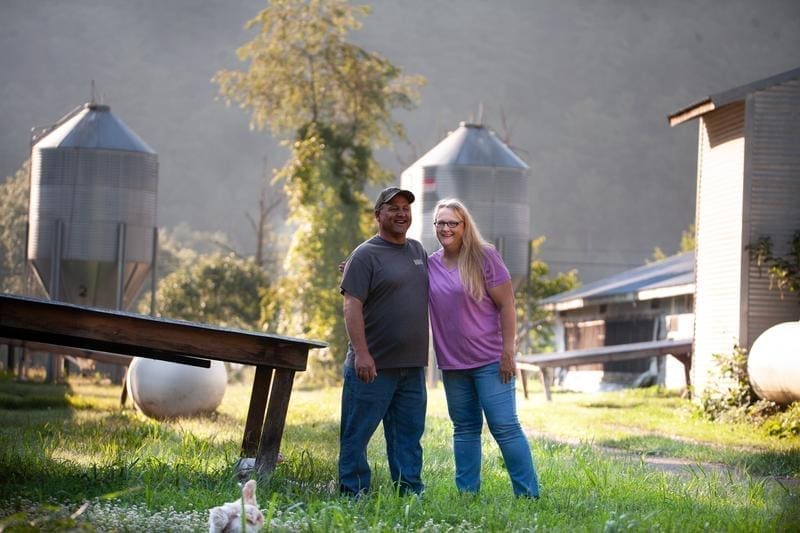 Love on the farm
Eddie has been farming all his life with his dad and brothers. Now he shares this adventure with his wife, Libby.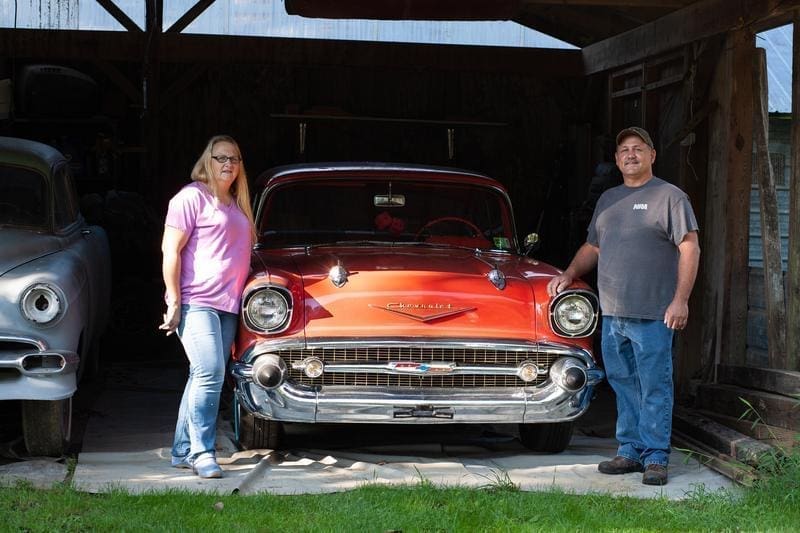 Fast Cars and Freedom
Eddie LOVES old school cars. This red Chevrolet was just added to his collection and is taken out for cruises on beautiful days.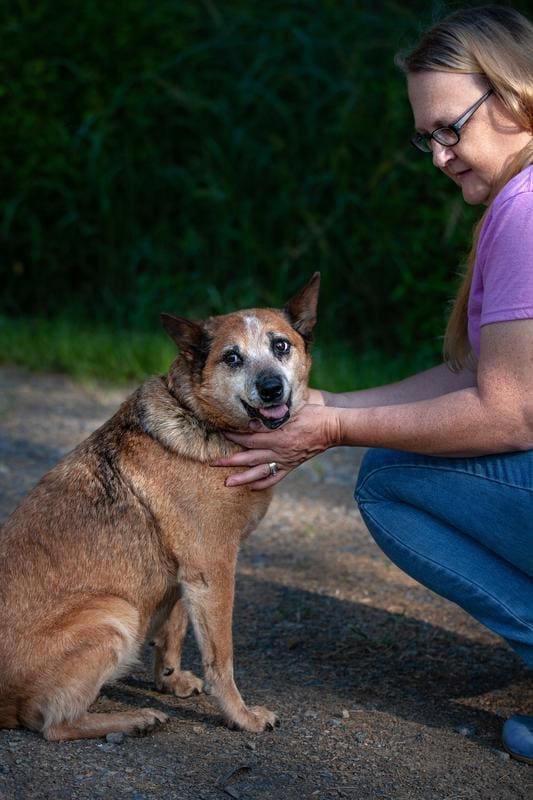 dog + farm = farm dog
Sweet Layla loves laying around on the farm as her humans get their work done.
About the farmer…
Keplinger Farms is located in the mysterious Lost River area of West Virginia, named so for the river that disappears underground for about a mile between Baker and Wardensville. The area is gorgeous – a tantalizing river snakes around the base of grand, tree-covered hills – and Eddie and Libby Keplinger have made a happy home here for themselves and their chickens.

They are glad to grow for Farmer Focus because they feel they can earn a fair wage while growing high-quality birds – values that matter to them. In his free time, Eddie builds and repairs musical instruments like guitars, fiddles, and mandolins while keeping a watchful eye on his vintage red Chevy. Together, this fun-loving couple enjoys fishing and hunting together.
Ask A Farmer
What do you do in your spare time?
I make mandolins and guitars.
Describe your favorite time of day on the farm
Lunchtime and the afternoon when I can relax.
What generation farmer are you?
If you weren't a farmer, what would you be?
I would be in Nashville playing music.
why farmer focus?
We believe in farming the right way, see what the Farmers Focus difference is.
Learn More