FARM ID: NASH
The Dean Family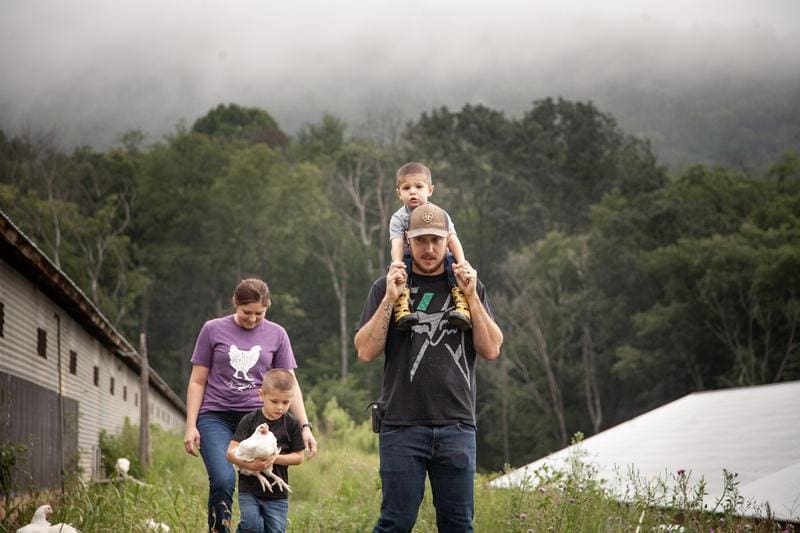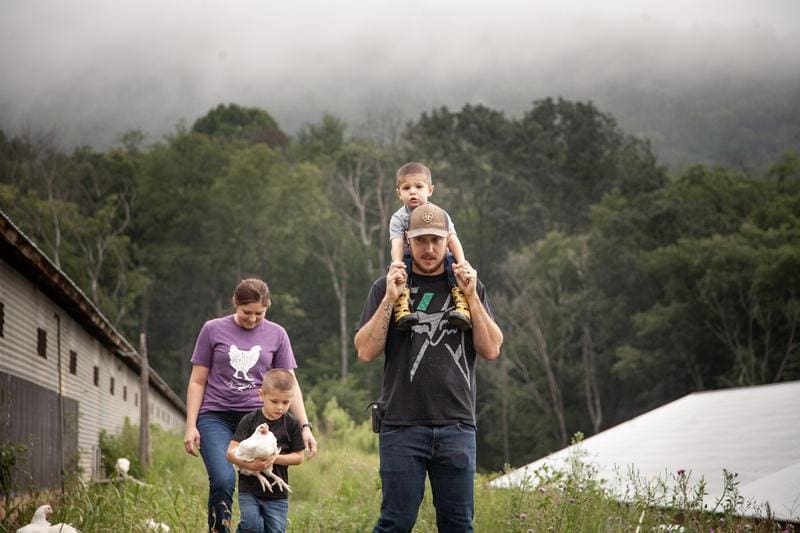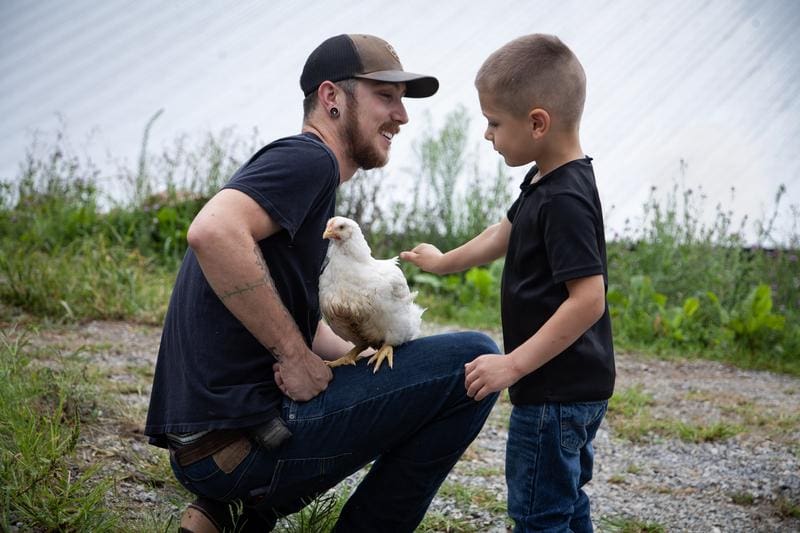 Learning Young
Coby Dean takes pride in teaching his son, Declan, about what it means to humanely care for chickens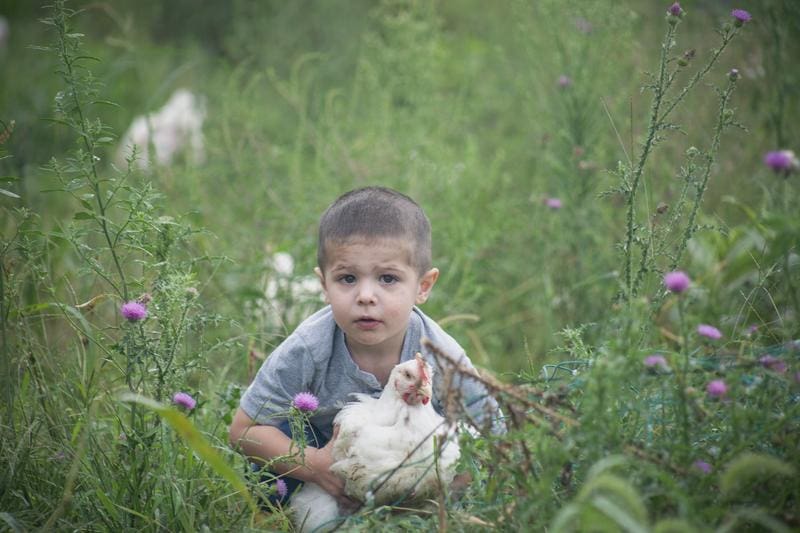 Free Range Fun
Chickens and kids should both be given plenty of space to play – sometimes together!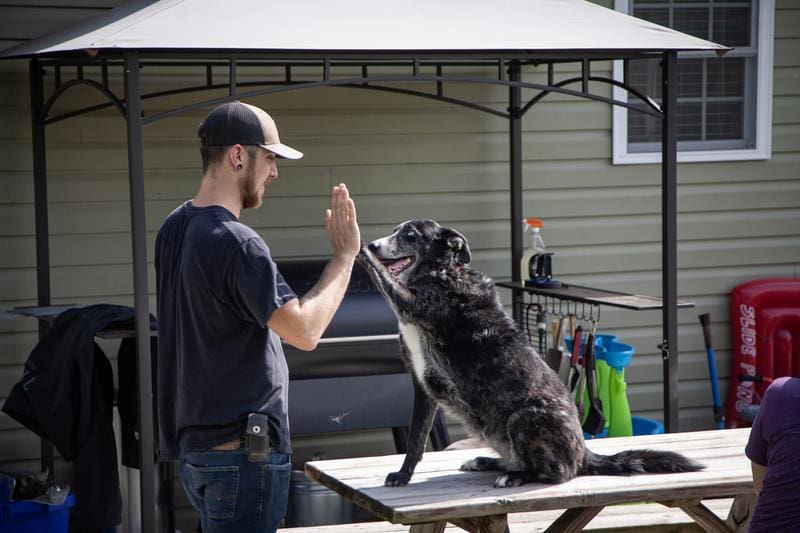 High Five for Organic!
Coby and his dog "raise a paw" to the future of organic, family-centric farming!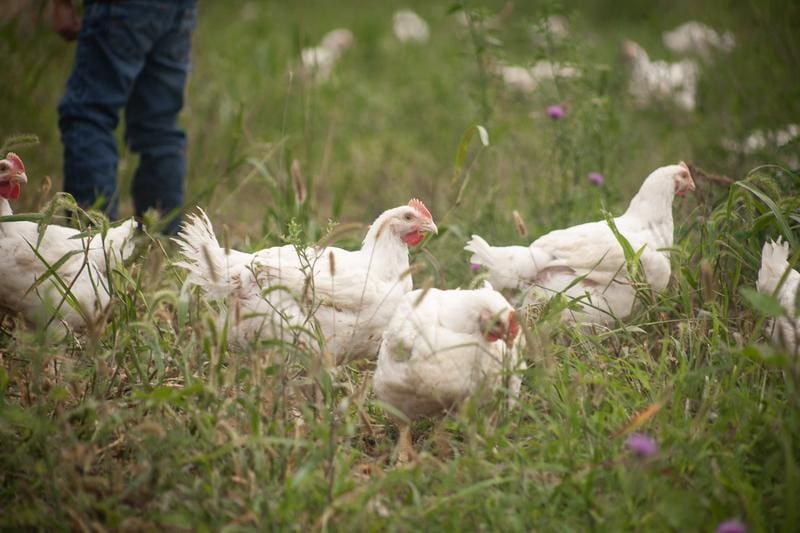 Natural Foragers
Farmer Focus chickens have an all-organic diet and are encouraged to supplement their feed through natural grazing.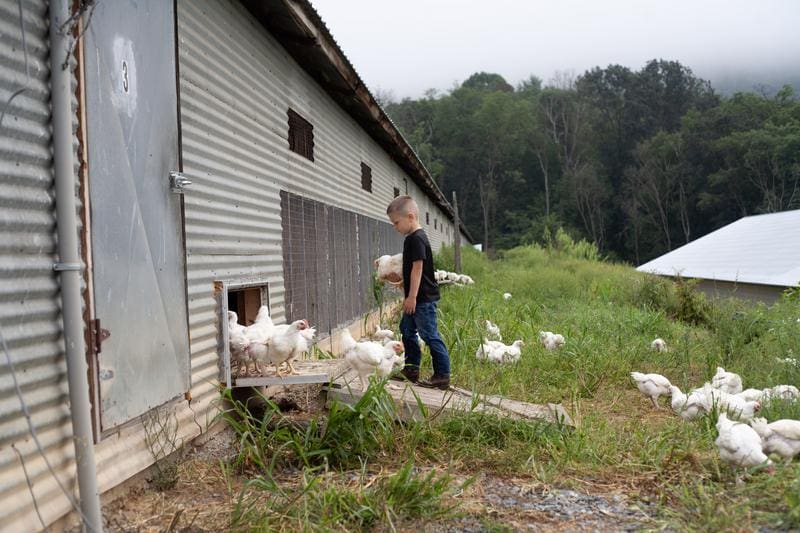 Outdoor Access
Chickens have access to outdoor spaces but typically spend the nights inside to stay safe from predators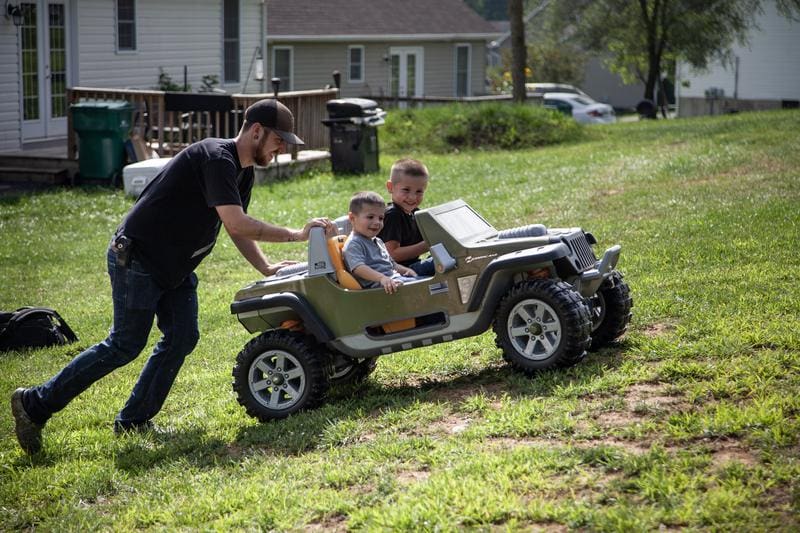 Make Time for Play
Even on the busiest of days, Coby makes time to play with his sons, Declan & Dawson.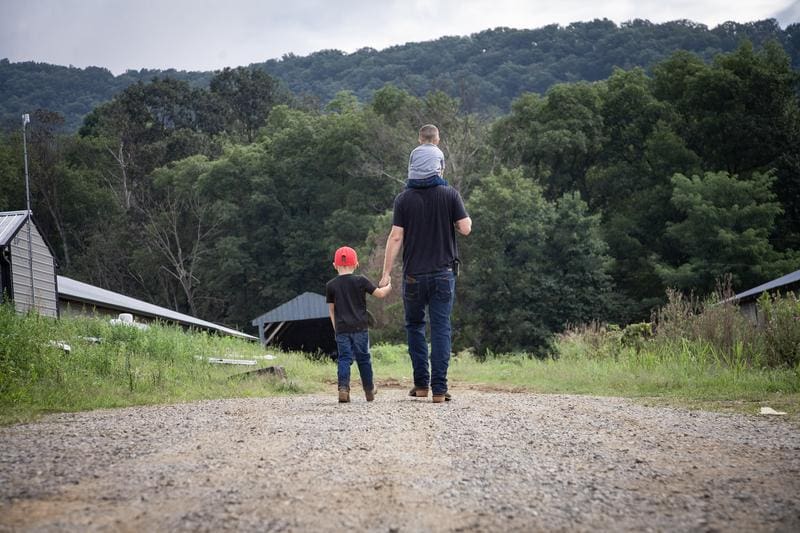 Home
Home is where the heart is and nowhere is that more true than for the Dean family.
Certified Humane
Coby and Callie's son Declan develops quick bonds with his birds – maybe he'll take over the farm one day?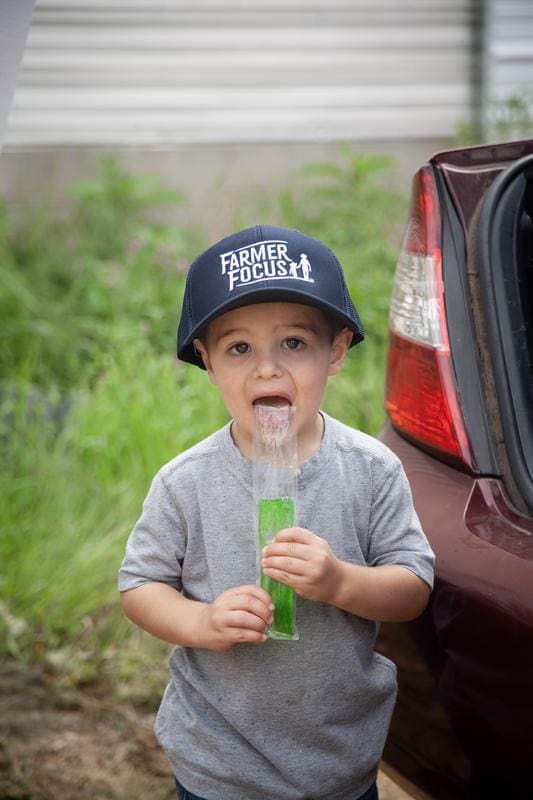 Break Time
After a long day of helping out on the farm, everyone deserves a treat!
About the farmer…
Coby and Callie Dean, owners of Nash Hill Farm, decided to try raising chickens after gaining experience on a relative's farm. Coby primarily handles the chicken side of the business, and Callie runs the finances in addition to helping care for the birds. Sons Declan and Dawson help too, learning the ropes alongside Mom and Dad, earning popsicles for their efforts. Their youngest son Langston likes to sneak tractor and 4-wheeler rides when he can. The Deans chose to grow for Farmer Focus due to the "helpful, supportive, and family-oriented" culture.
Chickens waddle down their wooden ramps into soft grass shaded by the wooded land overlooking Nash Hollow along the North Fork of the Shenandoah River. Coby is now a full-time farmer, and outside the farm, Callie works as the Program Director for a local daycare. When time allows, this busy young family loves to spend time playing with their two dogs, Bella and Charlee, and during the fall and winter months, escape to the woods on hunting excursions.
Ask A Farmer
If you weren't a farmer, what would you be?
I used to be an electrician and my wife is currently a program director at a daycare/preschool.
who did you learn the most about farming from?
Chickens: my farm service tech Pete & Dave from Farmer Focus. Everything else, my uncle.
What do you enjoy the most about farming?
Having the freedom to be outside and "working" doing something I love.
Describe your favorite time of day on the farm.
Morning. Cool, crisp breeze, dew on the grass, sun coming up, quiet, peaceful
why farmer focus?
We believe in farming the right way, see what the Farmers Focus difference is.
Learn More