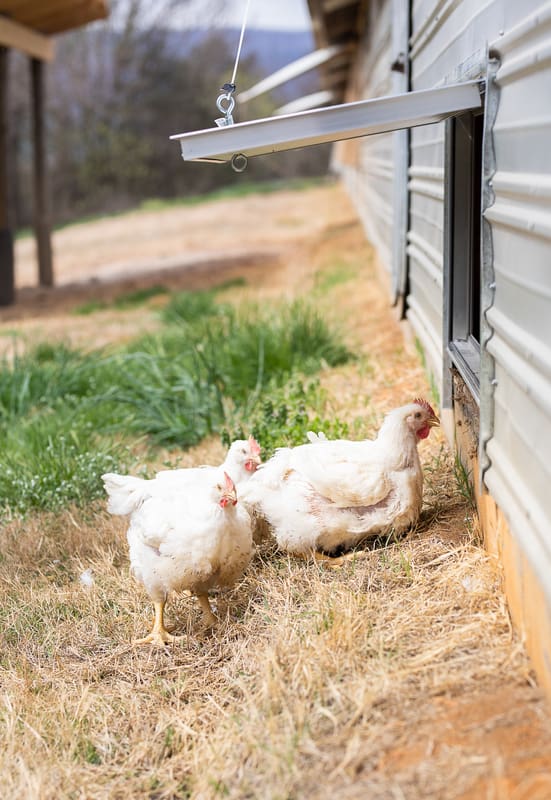 Staying Close
These chickens like to stay close to the door, where it is nice and breezy.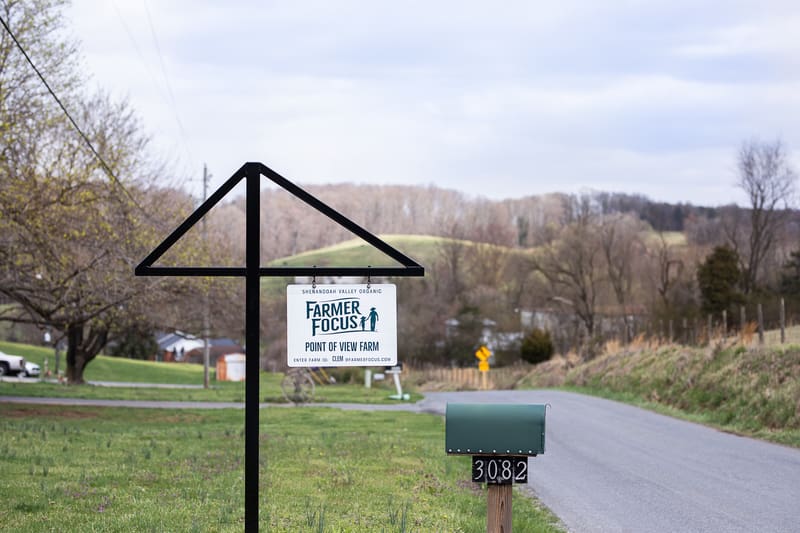 Point of View Farm
Located in Shenandoah, VA, Point of View Farm featured a beautiful mountain backdrop.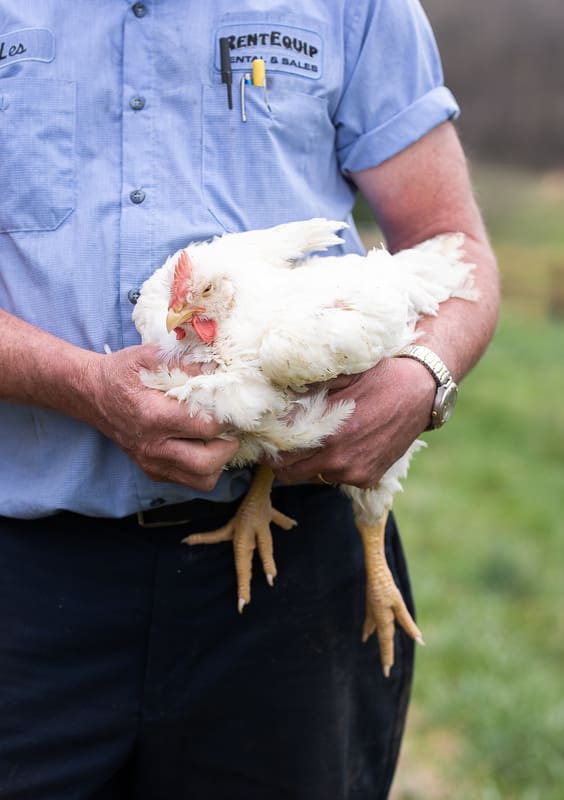 Humane Care
The Clems appreciate the higher standards required to raised Farmer Focus chickens.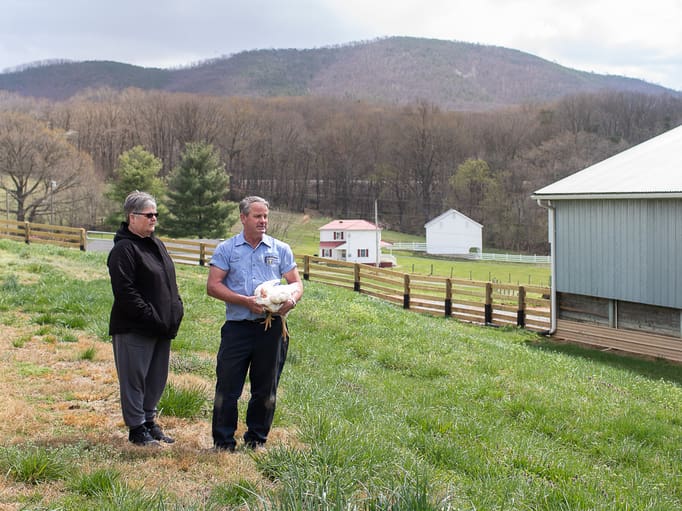 Closing in on 50 years
The Clem family has been raising chickens here since 1975.
About the farmer…
Shenandoah, Virginia, is one of the prettiest places you could ever live. Farms stretch out strategically on whatever flat land they can find, nourished by rainfall on the mountains and the omnipresent river. Positioned between two tree-covered mountain ridges along the Shenandoah River, you'll find Lesley and Tracey Clem's farm.
Since 1975, the Clem's have raised chickens on Point of View Farm, against a backdrop of a dramatic, awe-inspiring horizon. After nearly 50 years, they've got it down to a sleek, efficient system: Tracey handles the billing and invoices, while Lesley and their son perform multiple walk-throughs each day and let the birds out for fresh air and socializing.
why farmer focus?
We believe in farming the right way, see what the Farmers Focus difference is.
Learn More