Farm ID: NMAN, COBL
Emily & Kris Thomas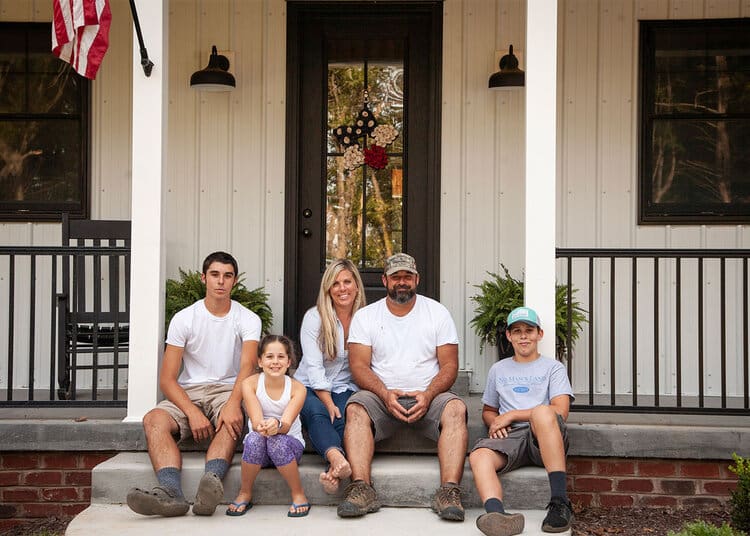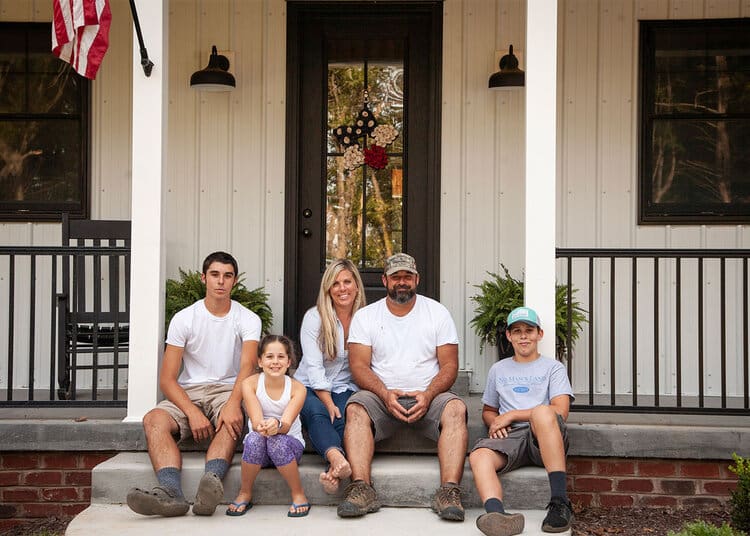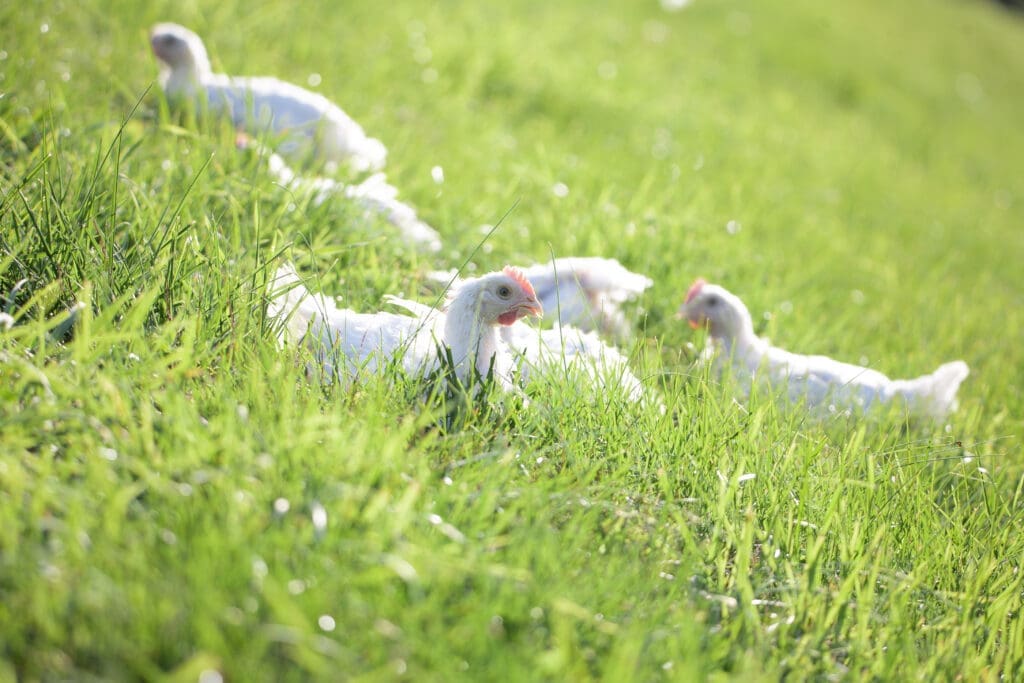 Free-range
Chickens have access to pasture for the day. At night and in inclement weather, they stay in a climate controlled house with space to roam. (NMAN Farm)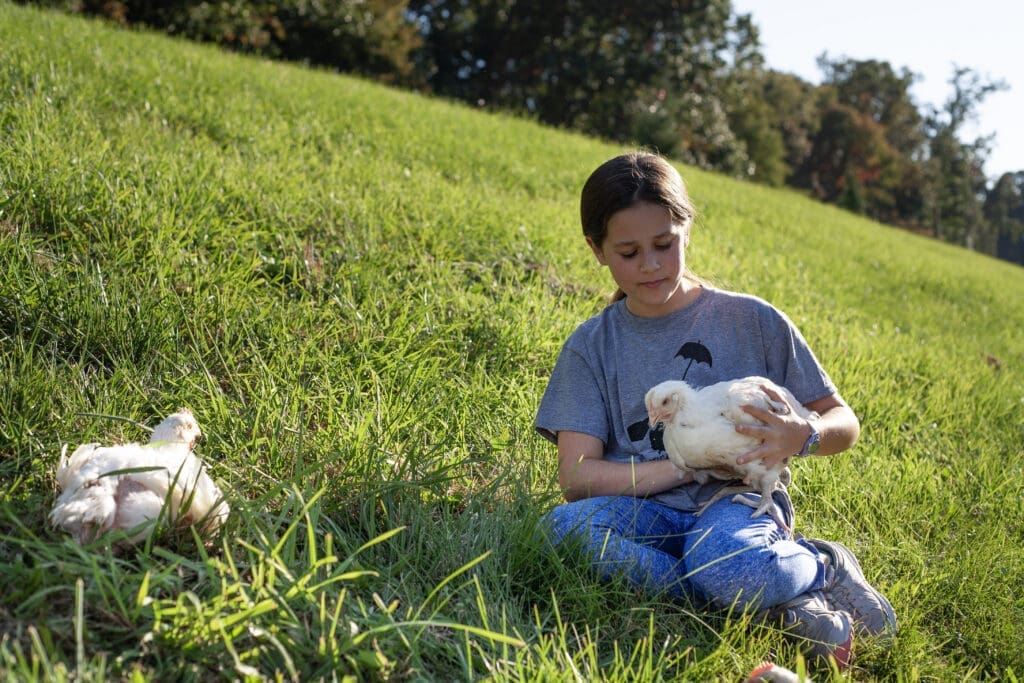 Farming with family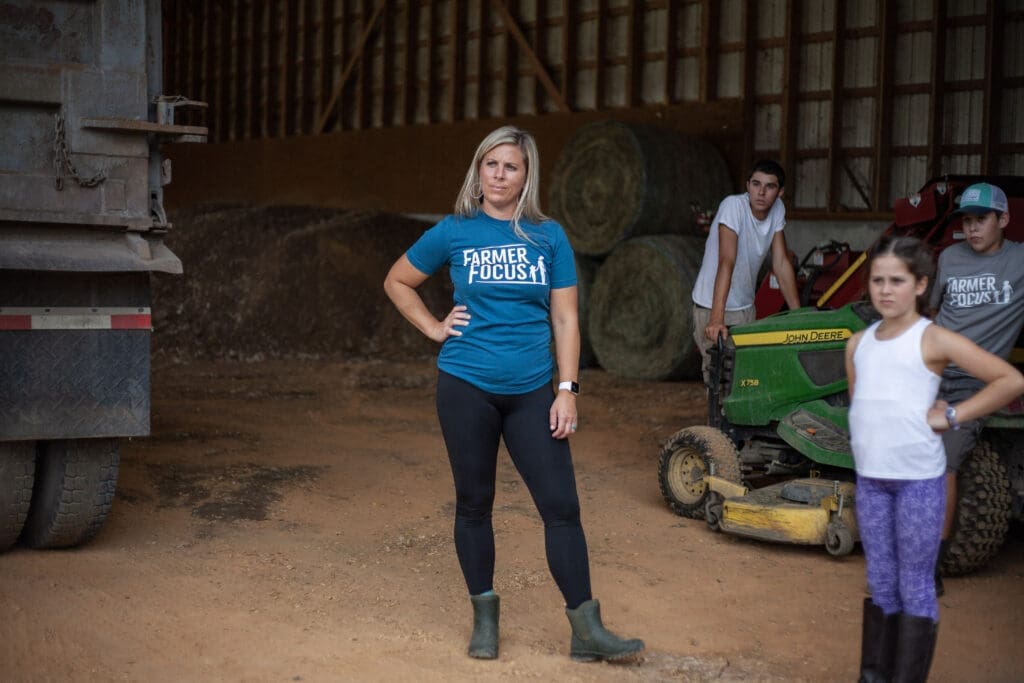 Between two farms and their business, they all work together to keep things running smoothly.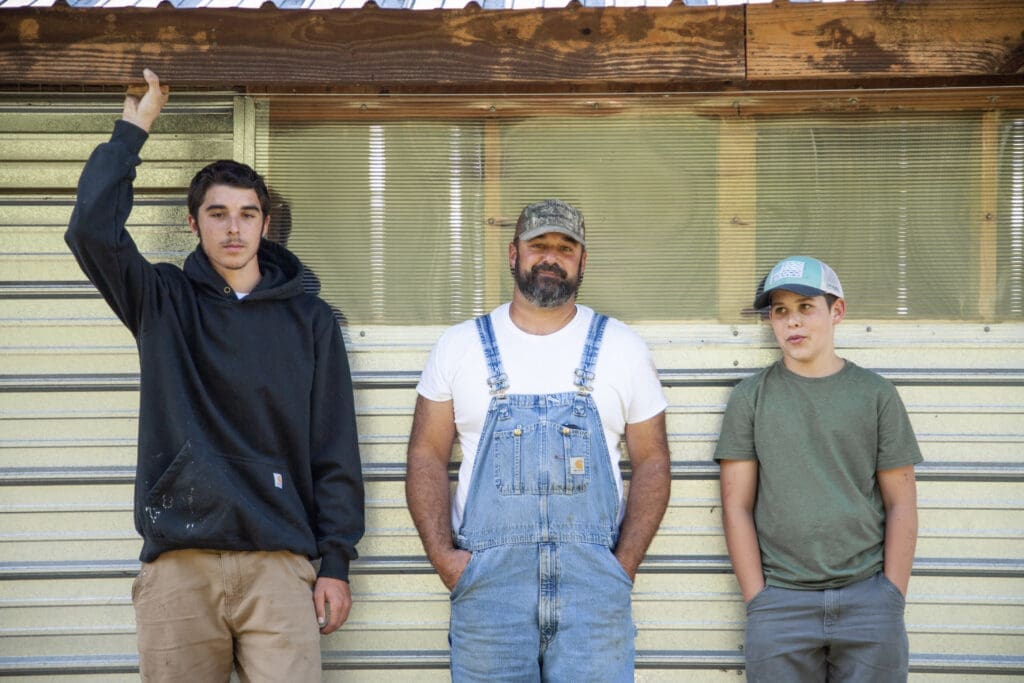 Natural Light
Every farmer installs "windows" along their chicken houses to allow the sun to beam indoors.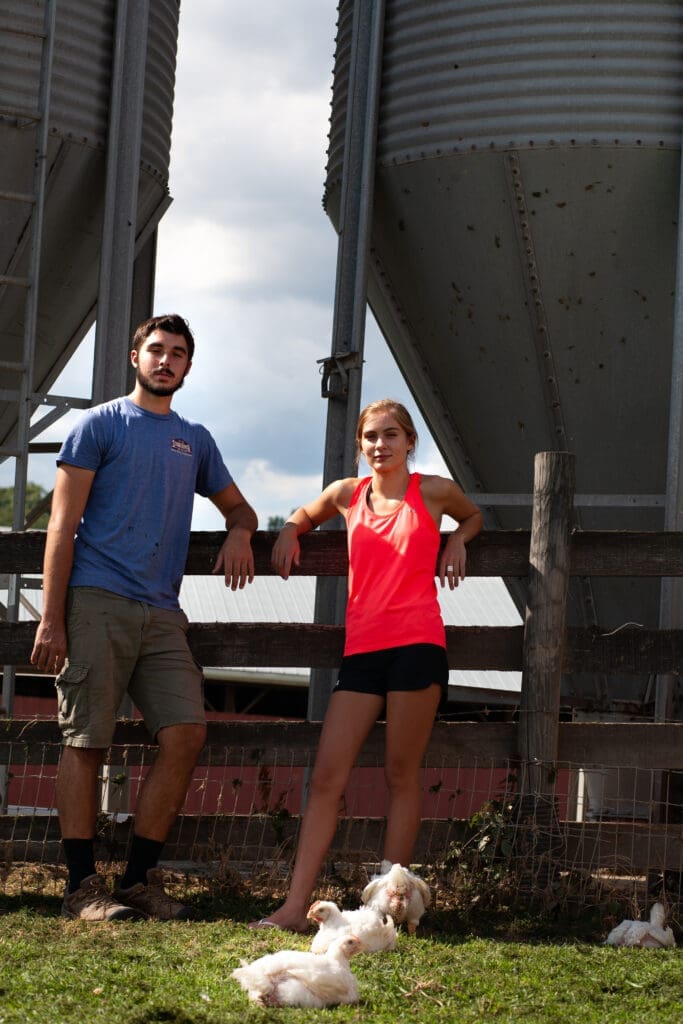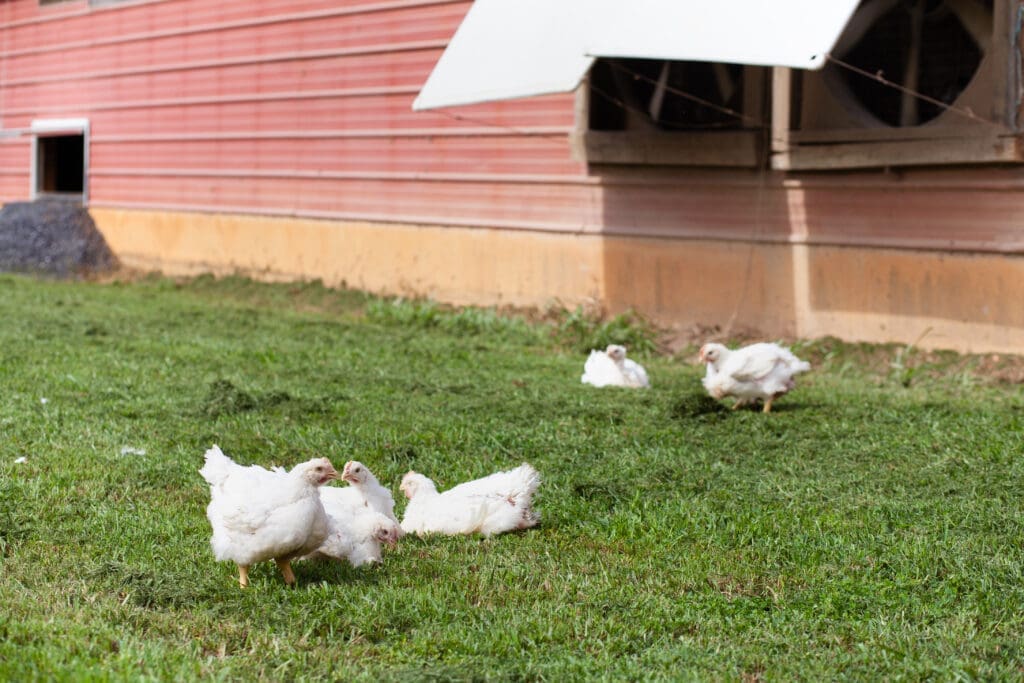 Are those fans?
Every chicken house has fans to regulate the temperature indoors and to keep the air moving. (COBL Farm)
About the farmer…
If you leave Timberville and head north on 42, you'll drive along a high ridge with a 360-degree view — a narrow ribbon with rolling farmland falling away on both sides. Here, in this rocky and imperfect terrain, centuries-old houses, barns, and buildings are rustic — if not downright beautiful. It's like driving through the landscape of history itself. Something is comforting about traveling over that ancient bedrock, so heavy, solid, and rooted to the earth. No Mans Land, a farm in Quicksburg owned by the Thomas family, is jointly inhabited by their two sons, Cole and Chase, their daughter Gracie, their Weimaraner Bently, two horses, and of course, the birds. Deer scamper across the curvy gravel drive leading to the two pristine chicken houses; the whole property is neat as a pin.
It's a sun-up to sun-down family effort at No Mans Land: the kids all help prepare for new flocks and check on the chickens throughout the day while still attending school. The Thomas's have recently started to manage a second farm, Country Blues Farm. This is Emily's father's farm; they are excited to keep the farm operating and partner with Farmer Focus to see how these changes work best for them and their flocks. Kris and Emily get up early to finish the farm chores before heading out to work at their construction company, finishing the farm chores as the sun sets, enjoying dinner as a family, and heading to bed, exhausted and fulfilled. They work hard because they "want to feel good about what we do. We want to raise for an honest company and be proud of our product."
why farmer focus?
We believe in farming the right way, see what the Farmers Focus difference is.
Learn More