Farm ID: CHAN
Kate & Jeff Chandler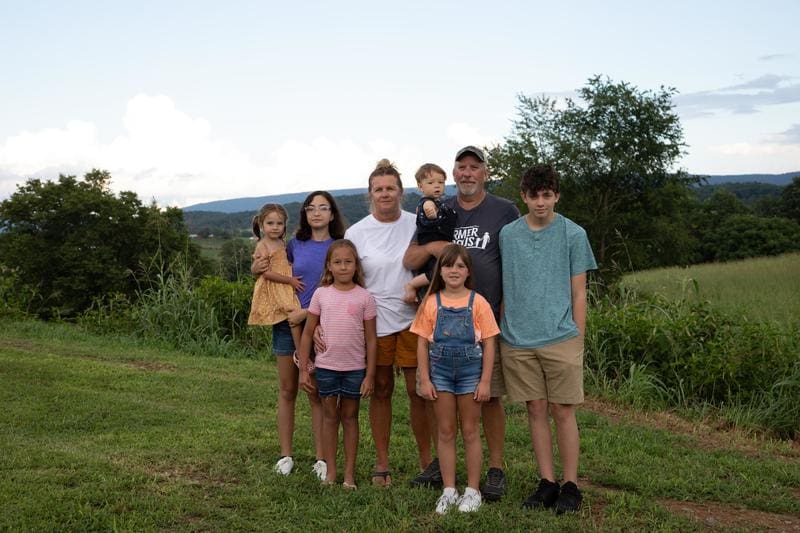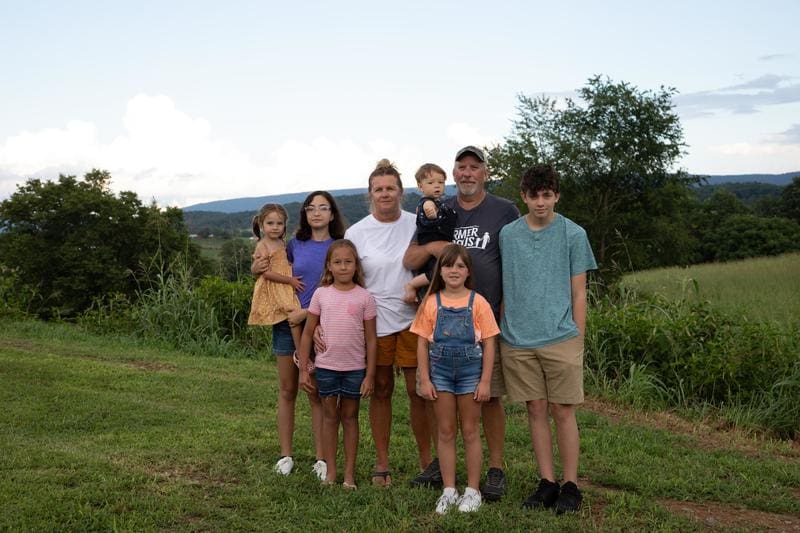 Example heading
Family is important to Kate & Jeff. They enjoy having the grandkids on the farm. Cora (pink shirt) is a huge helper on the farm.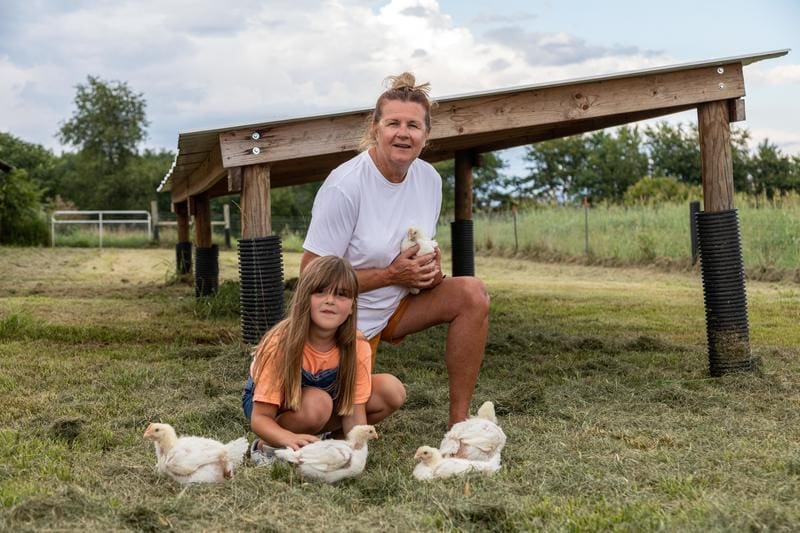 Shade Structures
Following humane standards means there are shade structures outdoors. This provides protection from predators and the hot sun.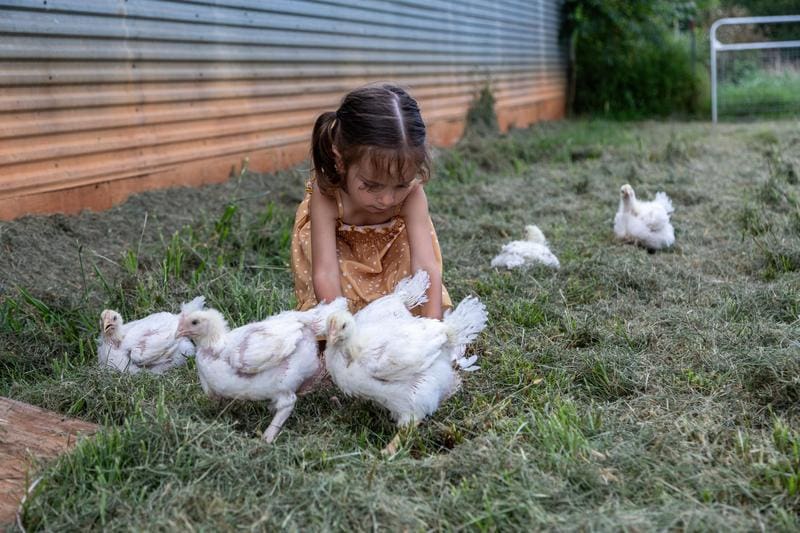 Arden loves hanging around the chickens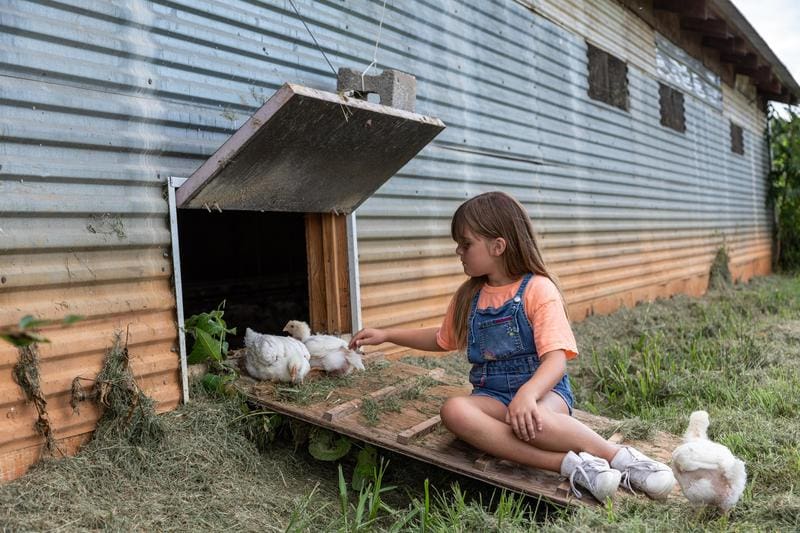 Outdoor Access
Every chicken house has doors and ramps to let the chickens out to pasture for the day.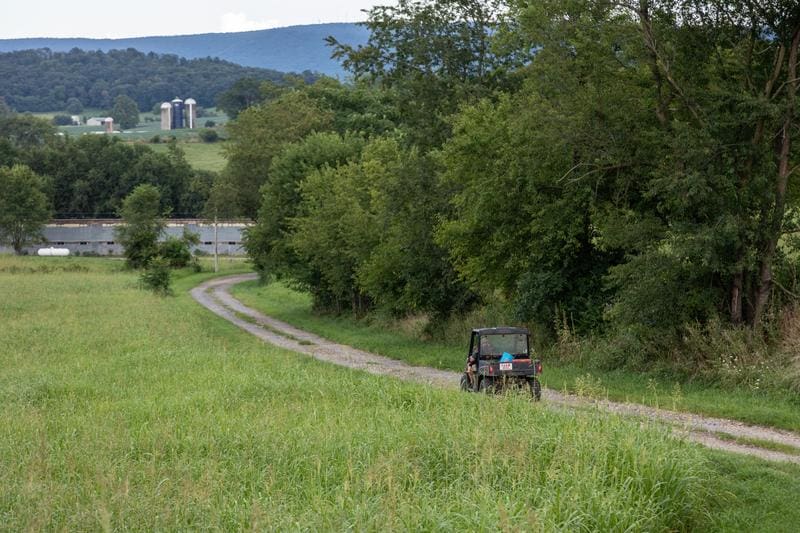 Reed and Grandpa
Reed just turned one year old. If he gets fussy, all Jeff needs to do is take him on a ride around the farm.
Redeemed Acres has been a fixture in Broadway, Virginia, for nearly 50 years. Established in the early 1970s by Kathy's dad, the farm continues to be a family endeavor that includes Kathy, her husband Jeff, their children Brandon, Ben, and Taylor-May, and the littlest Chandler, Cora. Farming itself provides the Chandlers with the lifestyle they crave, one in which they get to be their own bosses and work alongside family. Growing for Farmer Focus elevates that vision by making it easier for the Chandlers to raise healthier birds and contribute to safer and healthier farming practices.
After fifty years, the family has learned that farming requires grit, endurance, and a commitment to hard work. As they say, "You get out of it what you put into it." But rest is important, too, and a couple of times a year, this family heads out of the Shenandoah Valley and south to the warm waters of Florida where they spend several days soaking up the sun, the sea, and each other on family fishing trips.
Ask A Farmer
What has been your proudest moment as a farmer?
Seeing the changes that have been made and the satisfaction from the work we have done.
What's your favorite time of day on the farm?
Evening when all the work is done.
What generation farmer are you?
why farmer focus?
We believe in farming the right way, see what the Farmers Focus difference is.
Learn More