FARM ID: CEDA
Jeffrey Zimmerman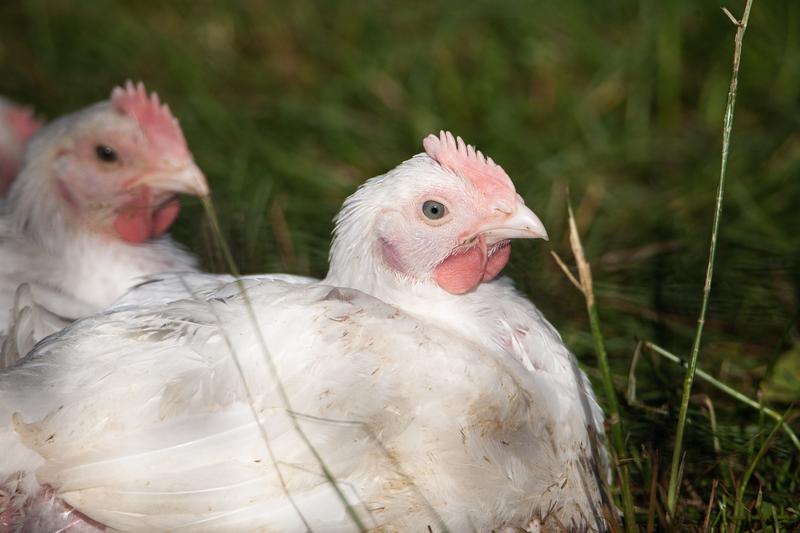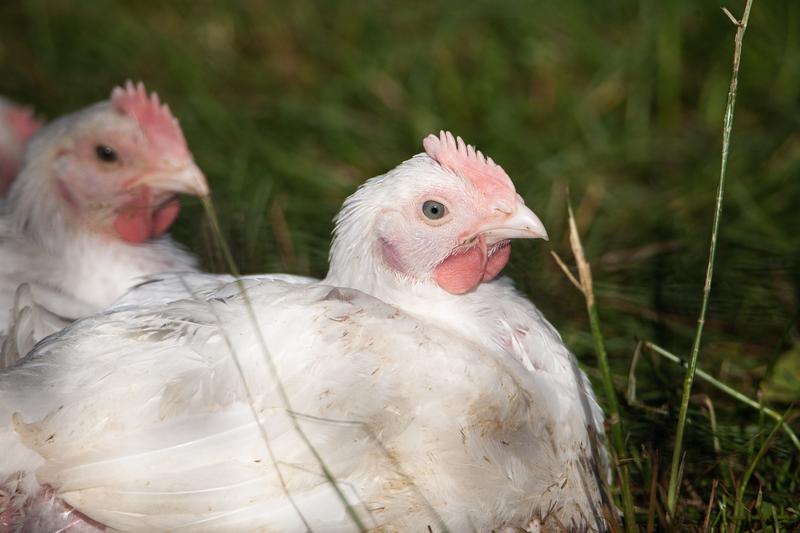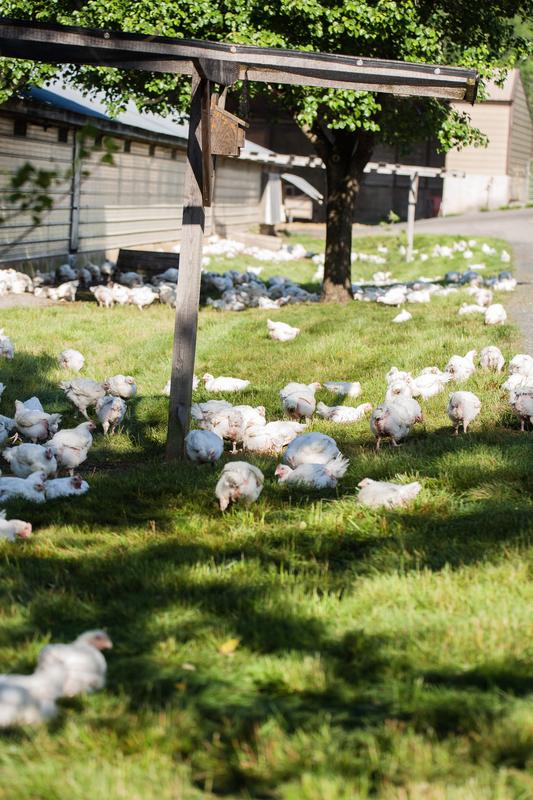 Shade Structures
Chickens are natural prey animals that need cover to feel protected and the Zimmerman's provide that at Cedar Ridge Farm.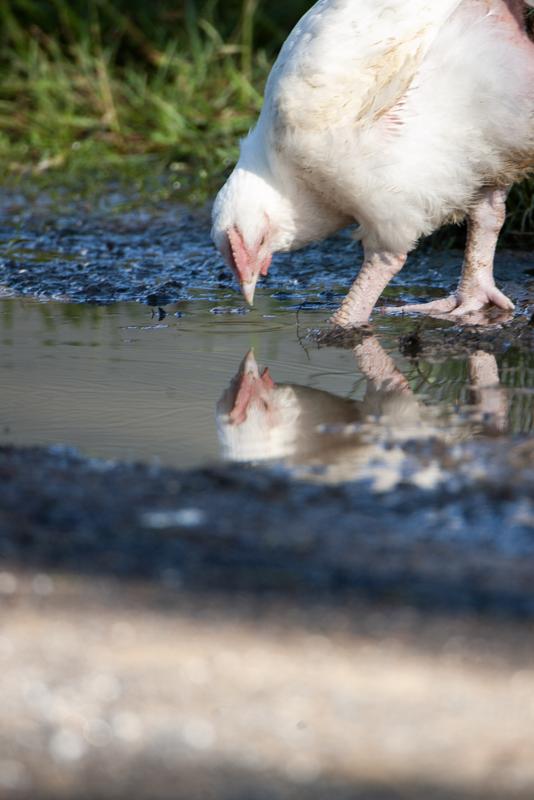 Outdoor Access
Outdoor access means chickens can forage for food and water – promoting healthy, natural behavior.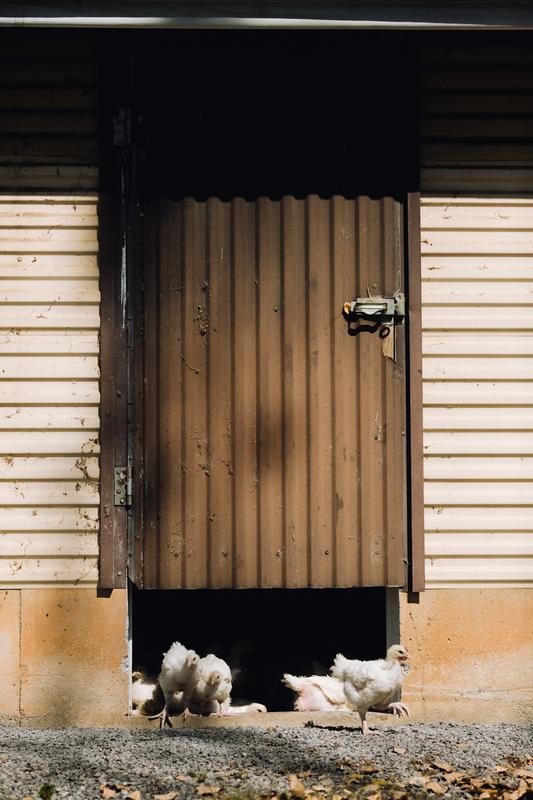 Farmer Recycling
This door was repurposed from older material. A simple solution, approved safe and healthy for chickens by our 3rd party certifiers, but not allowed by most other chicken companies.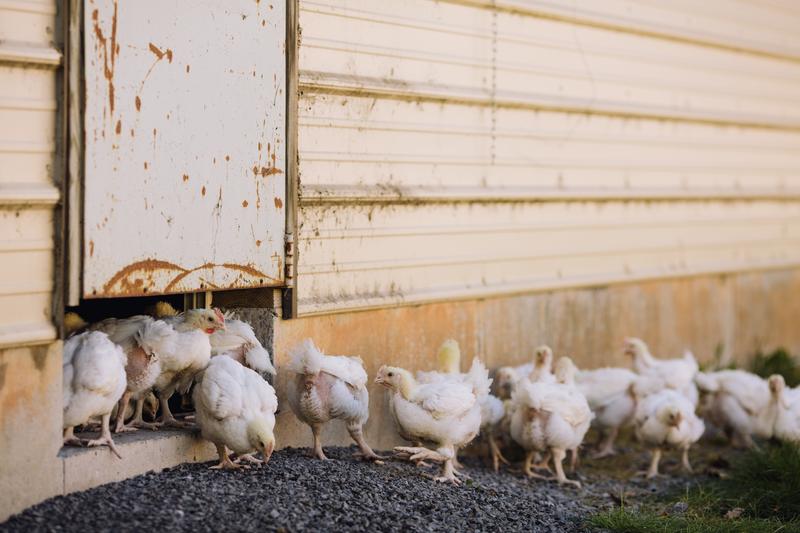 Farmer Innovation
Innovation on a farm doesn't have to be huge. Here our farmers took a conventional chicken house and with some ingenuity converted it to an Organic and certified humane farm with outdoor access.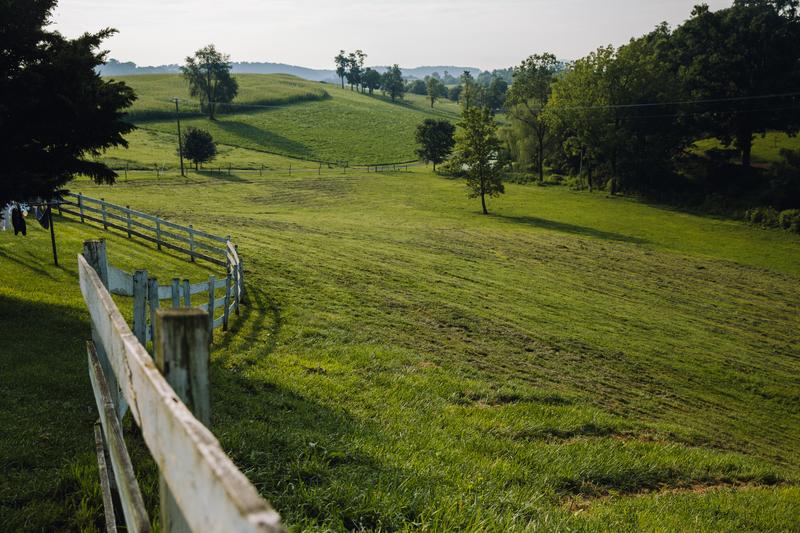 Shenandoah Valley
Like many of Farmer Focus' farms Cedar Ridge is located in the beautiful Shenandoah Valley of Virginia.
About the farmer…
A small organic poultry farm tucked into the rolling hills of Dayton, Virginia, Cedar Ridge Farm has been working with us since the beginning. Farmer Jeffrey Zimmerman has farmed all his life and started raising broilers in 1991. He likes the freedom Farmer Focus allows him, and growing organic birds is important to him. Jeffrey, his wife Marie, and their family all pitch in with the gardening and tending the horses and laying hens. The Zimmerman's also have a sawmill they use to create a number of different wood products, from sturdy picnic tables to assorted furniture pieces and even buildings.
A typical day on this busy farm is a flurry of activity, starting with getting the little ones off to school, followed by managing the chickens, gathering eggs from the laying hens, sawing lumber, or tending the wood kiln. After a late lunch, they each tackle odd jobs before reconvening as a family around the dinner table. When they're ready for some down time, they don't have to go far. Their property includes sacred, secluded mountain land where they can camp and hunt.
why farmer focus?
We believe in farming the right way, see what the Farmers Focus difference is.
Learn More