farm ID: ccki
Charles & Carrie Kibler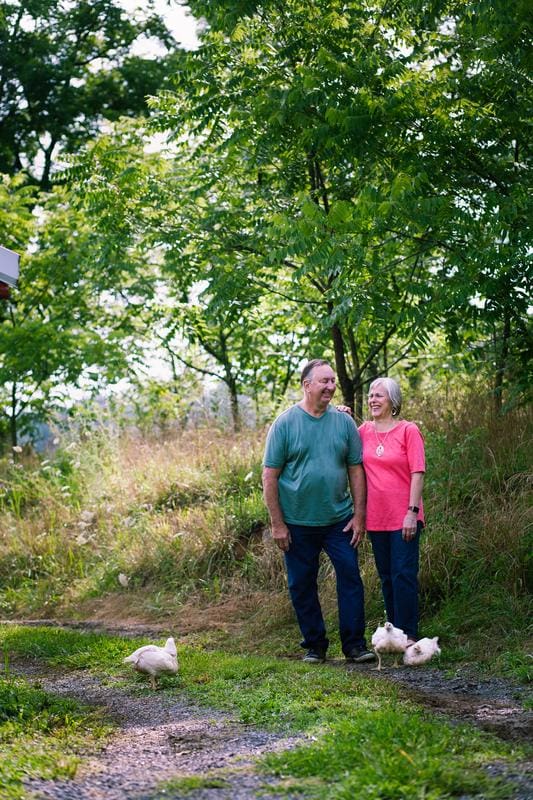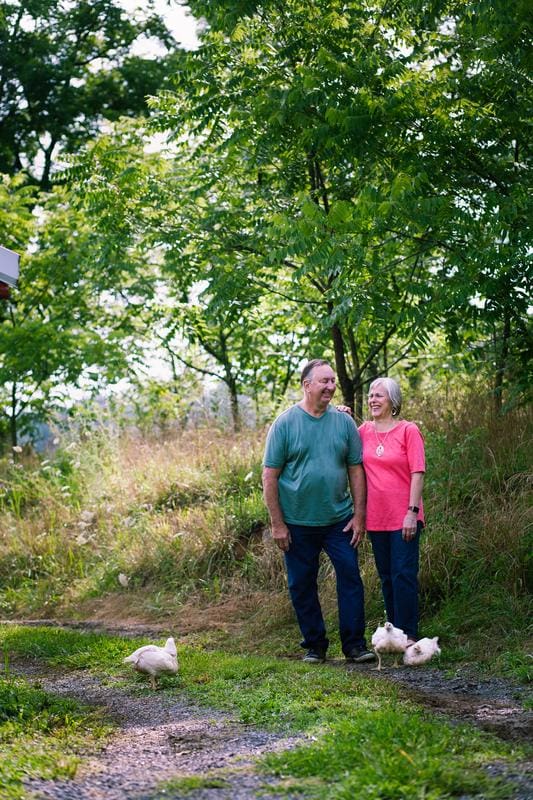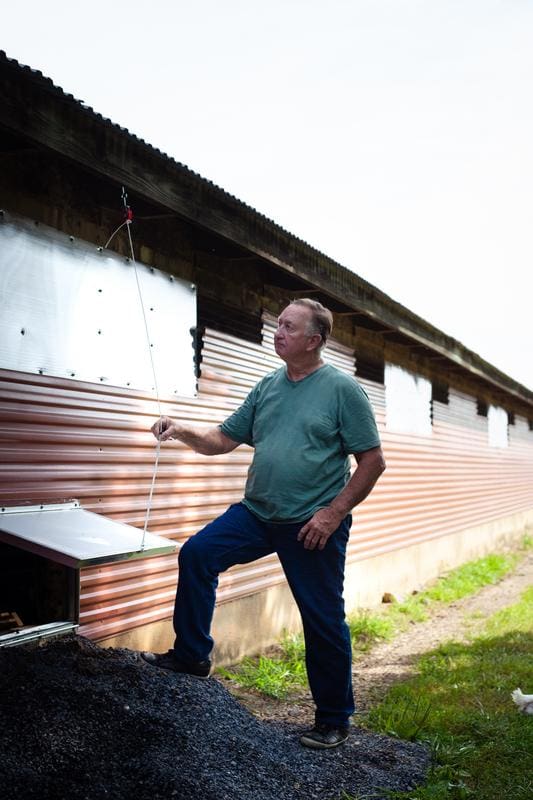 Chicken Houses
Charles created a pulley system to open the doors alongside the house for outdoor access.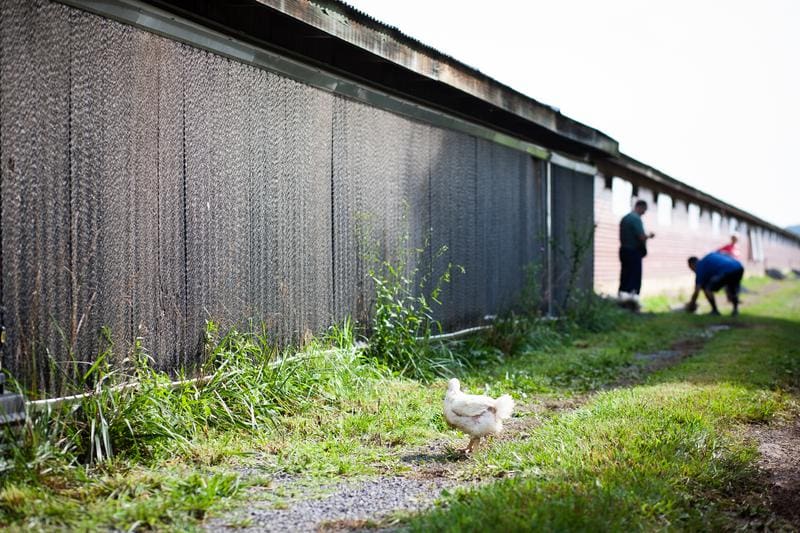 Keeping it cool
Indoors, there is a ventilation and air system working to keep air moving and cool. This coil fills with water and helps the system keep things cool for chickens.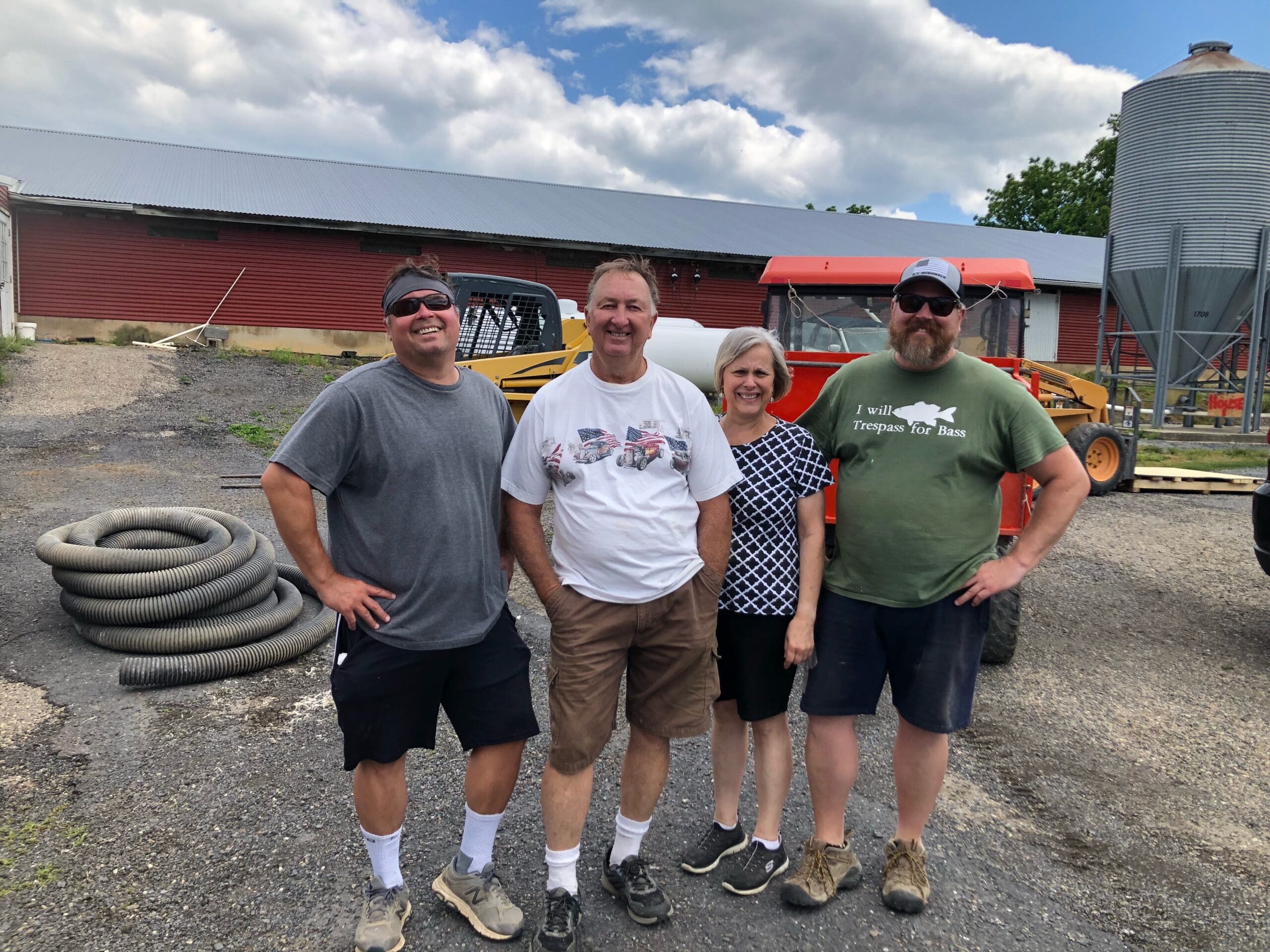 The Big Day!
This was the day the Kiblers were prepping their chicken houses for chicks. Their two sons, Jonothan and Justin assist on the farm.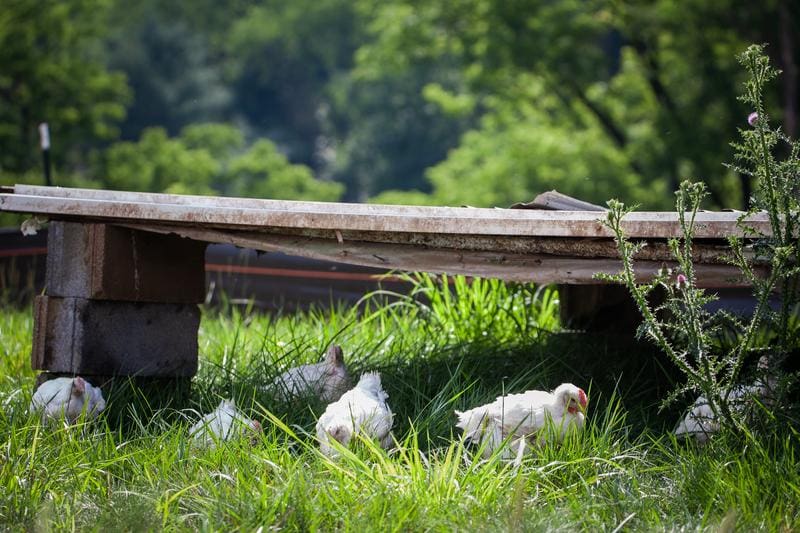 shade structures
Following Certified Humane standards means creating shade structures for protection from predators and heat.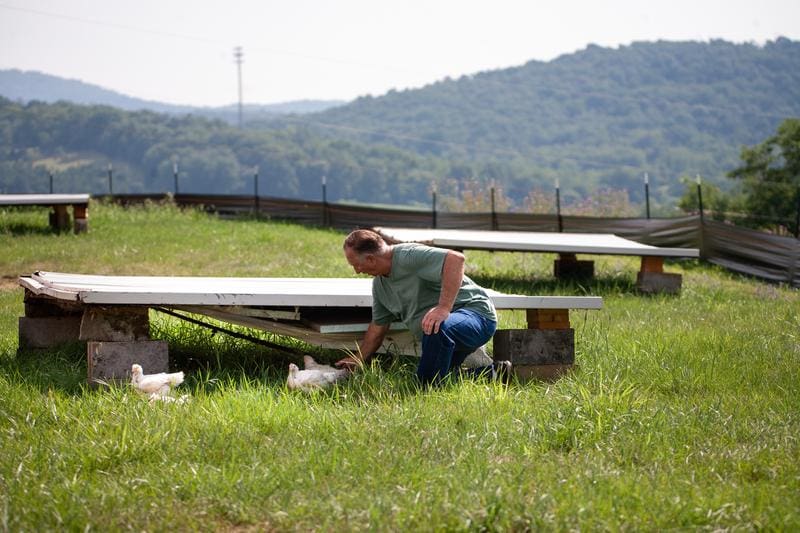 Not far from the ski slopes of Bryce Mountain and the serene depths of Lake Laura, the Kibler Farm sits along a gorgeous stretch of Route 42 in Mt. Jackson, Virginia. Charles and Carrie Kibler's chickens live good lives with their cheerful red chicken house and multiple shade structures. It all started nearly 50 years ago when Charles and Carrie purchased a turkey operation. In 2004 they made the switch to chicken farming, and they feel their recent move to Farmer Focus is a good fit. They appreciate working for a fair and honest company and producing the healthiest product possible.
These days their son Jonathan helps out with managing the farm, using the skills and knowledge passed to him from his parents. To Jonathan and any other young farmers, Carrie and Charles advise you to stay abreast of sound management practices, understand the animals you're raising, and get organized. Farming has taught the Kiblers responsibility, time management, and problem-solving, and these skills have seen them through the ups and downs of a lifetime of farming. During their off time, they stay quite busy with the West Shenandoah Ruritan Club and their church, and Charles loves to rebuild antique vehicles and attend a car show now and again.
Ask A Farmer
If you weren't a farmer, what would you be?
Construction or Vehicle Restorer.
Who did you learn the most about farming from?
We learned about farming from both sets of our parents, and from other farmers.
why farmer focus?
We believe in farming the right way, see what the Farmers Focus difference is.
Learn More