Farm ID: BRAR
Joshua & Kelsey Sprouse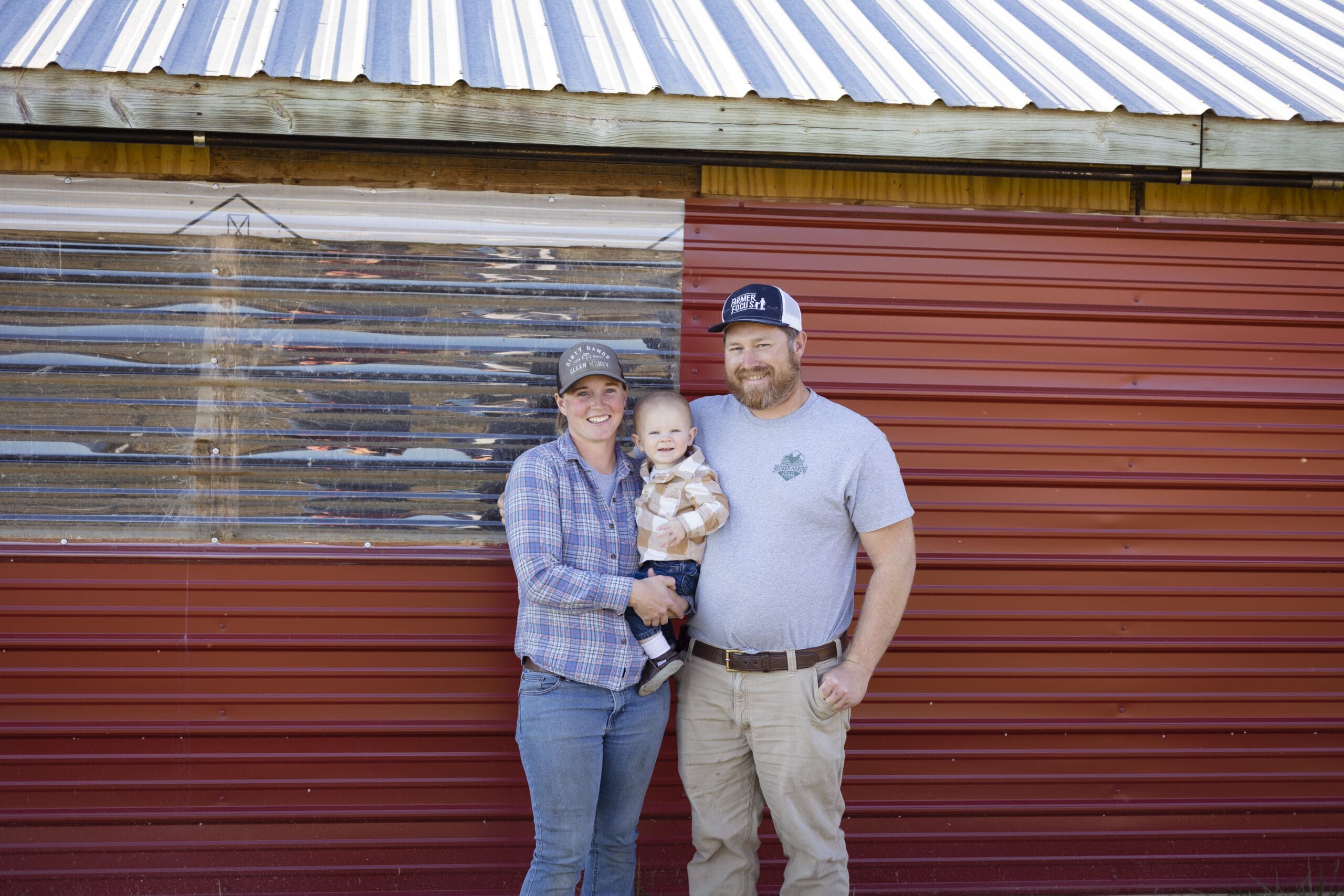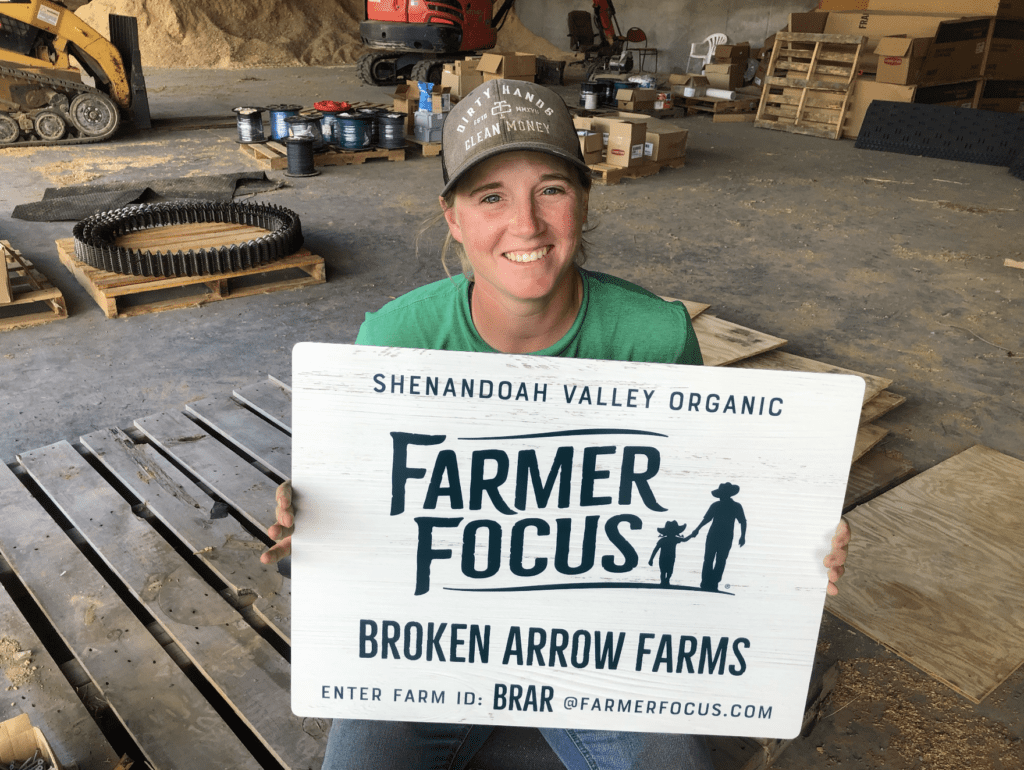 New Sign Feelin'
Josh and Kelsey are new farming partners with us, so they just got their farm sign. Every farm gets its own sign to hang at their roadway.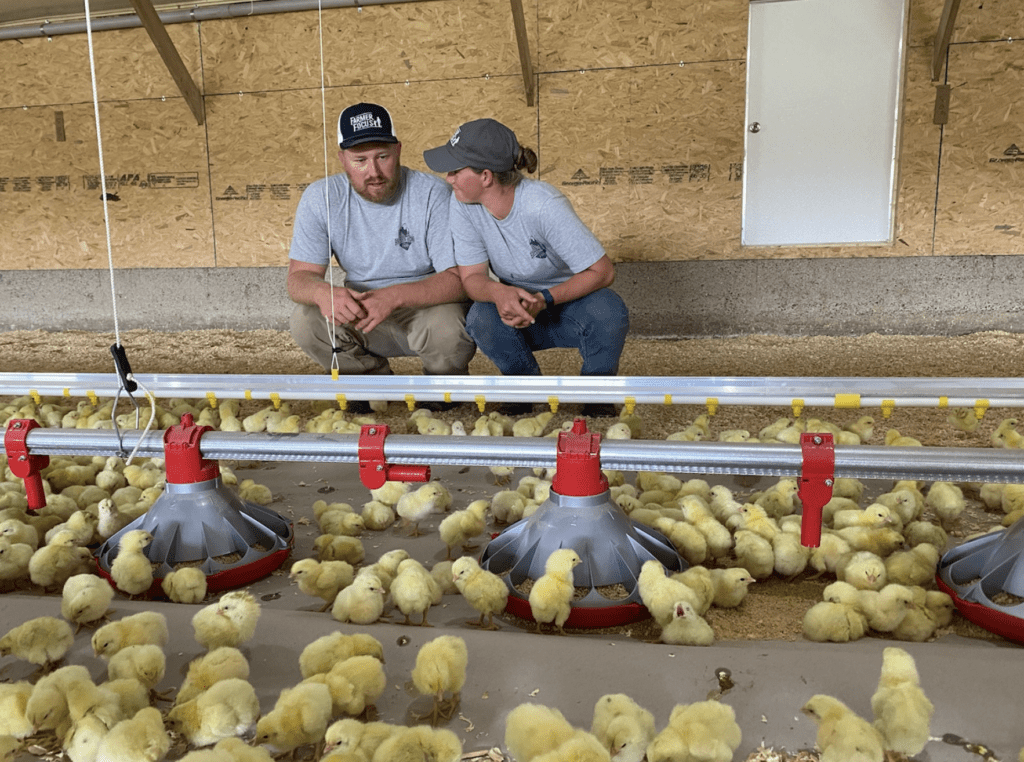 Chick Days
Chicks stay indoors for 28 days. They need to keep warm and develop feathers before heading outdoors.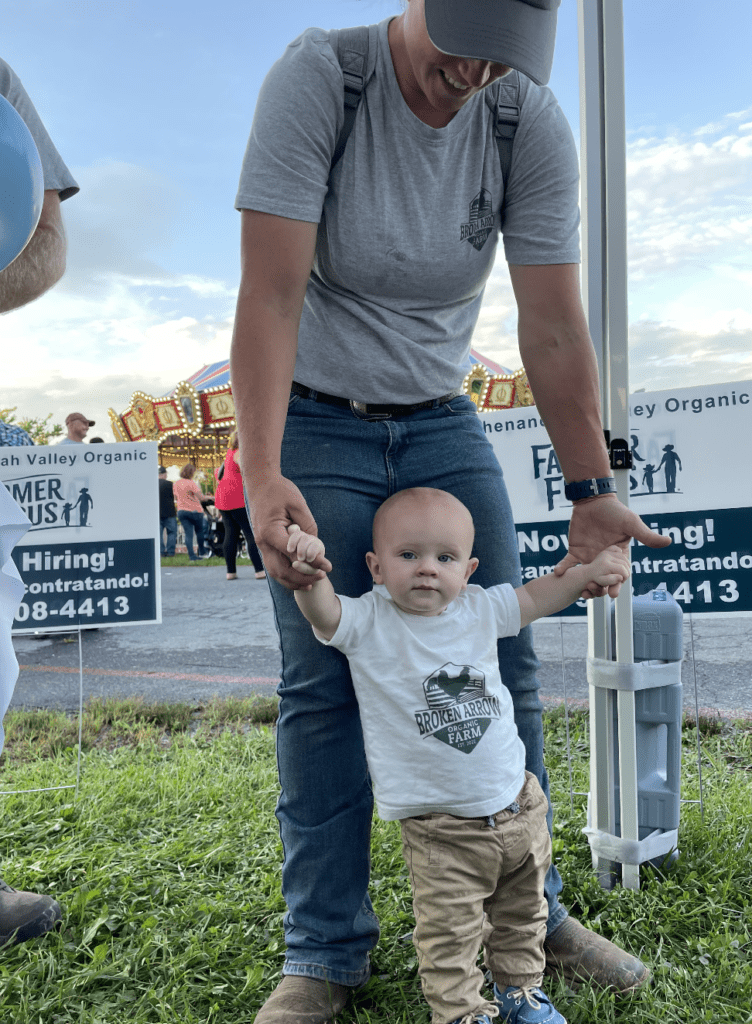 Baby Beau!
Beau visited our booth at the county fair. He was wearing his favorite Broken Arrow Farms shirt.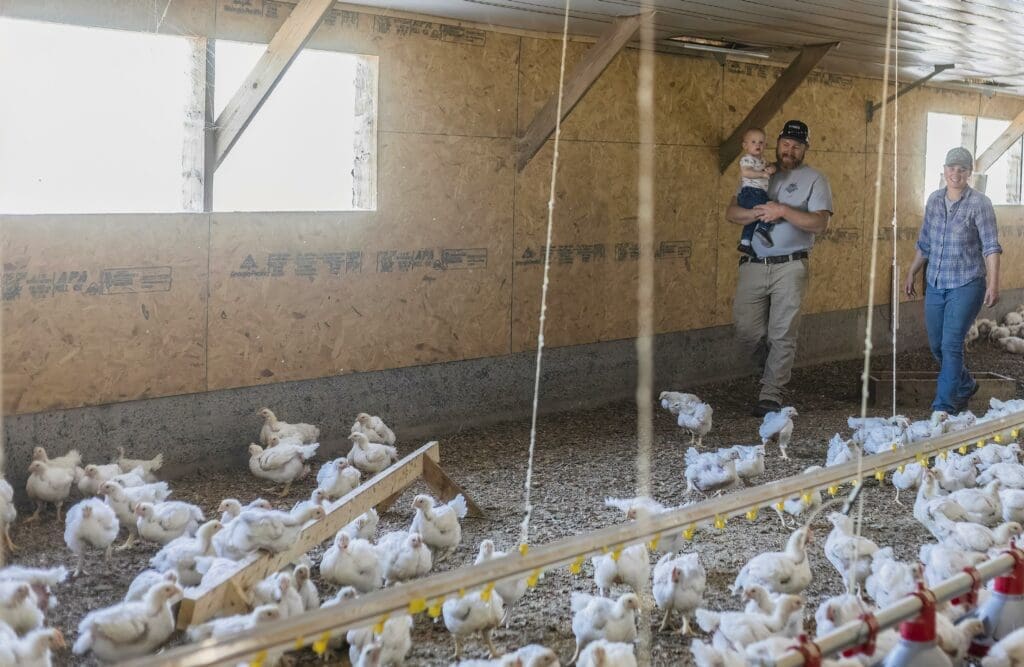 Life Indoors
When inside, our chickens have access to water, feed, perches, boxes, natural light, and farmers checking on them daily.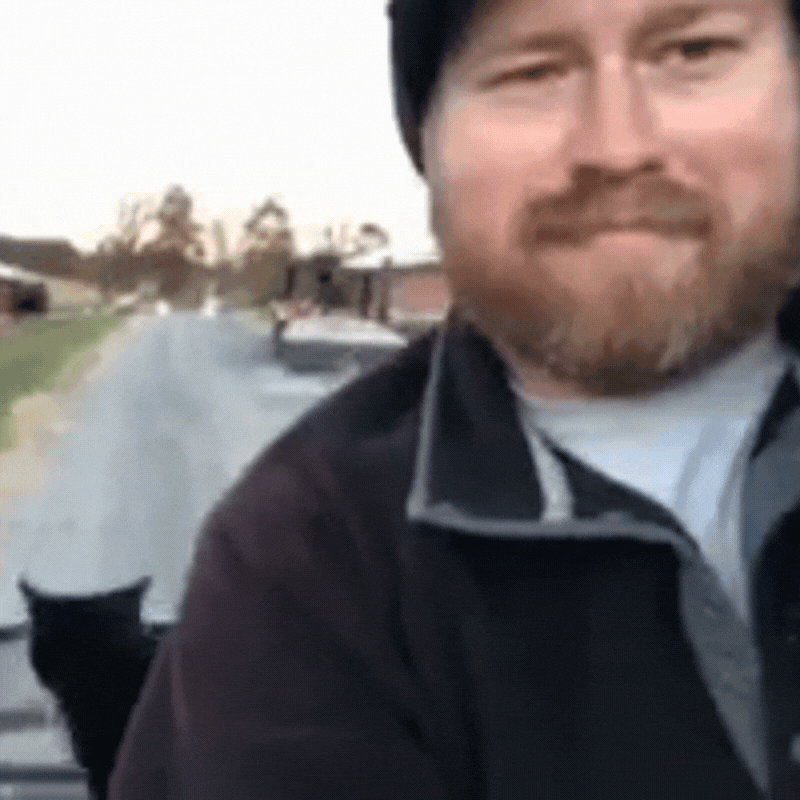 Farm Cats Ride In Style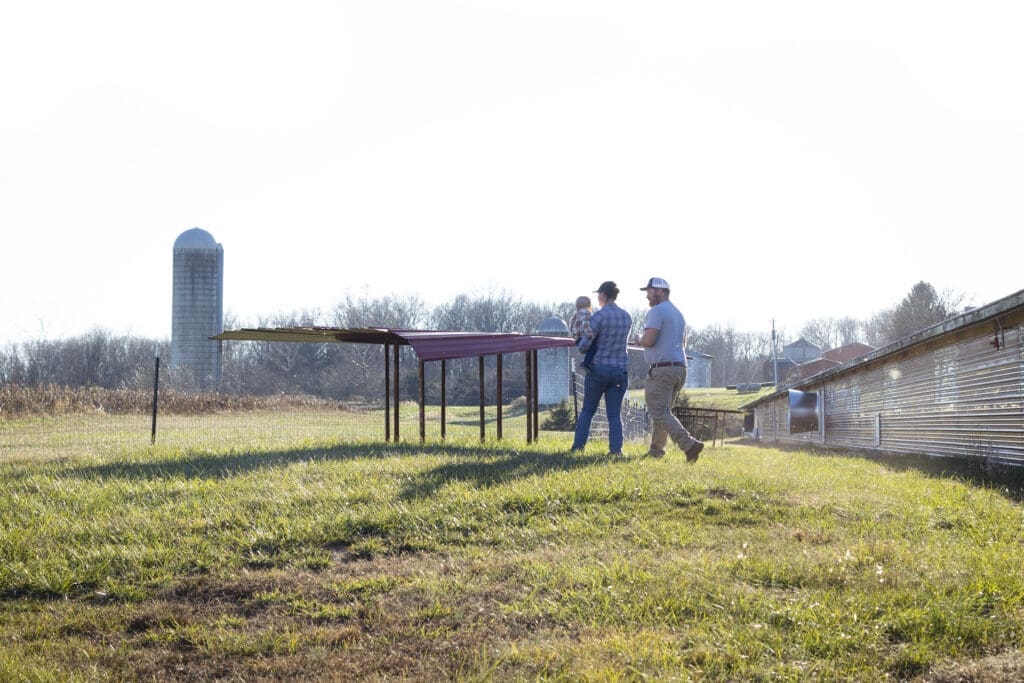 Outdoor Access
When the weather is nice enough, farmers open the doors for flocks to go outdoors with shade.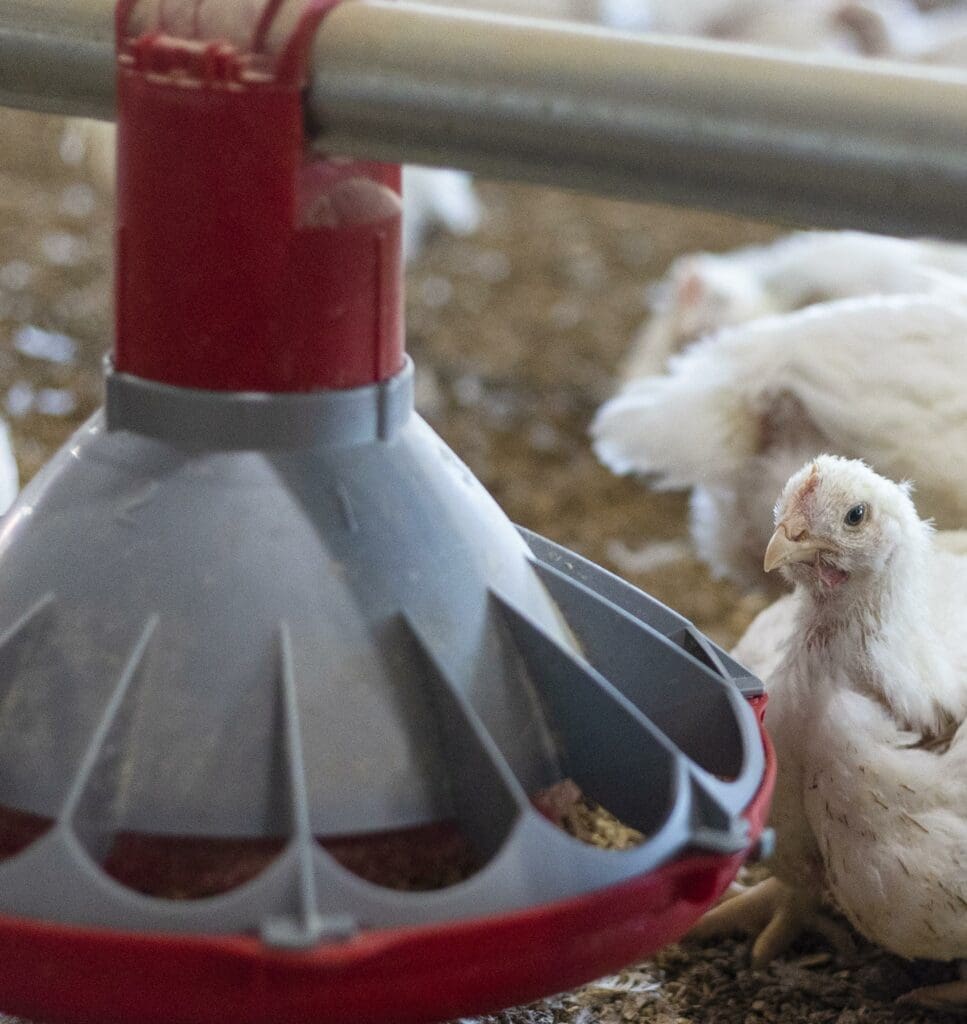 Feed changes with chickens
Our organic feed is free of animal by-products and changes as the chickens grow to meet their nutrient needs.
Josh, Kelsey, and little Beau are living the dream. Josh and Kelsey are full-time landscapers who have always wanted to be farmers. They have spent years working on other farms and learning from other farmers and agriculturalists so one day they would be ready to farm when it was their turn. Their proudest moment has been "the day the chicks came down the driveway for the first time. Knowing a lifelong dream of becoming a farmer was coming to fruition". Josh and Kelsey built new chicken houses on a farm they had bought. The day the chicks came, they had their family and farm mentors present to take in every minute of their dream with them. Some of their mentor farmers even include our very own Farmer Focus farming partners. These first-generation farmers have a lot of passion and years of farming ahead of them, and love seeing their son (who they say is the Farm Manager) grow up learning the humane treatment of animals. On the farm, they also have organic certified hay, and have an interest in transitioning more land to be organic. Outside of farming, they enjoy gardening, hunting, and spending time at the river with family.
Ask A Farmer
How long have you been farming?
We are first generation farmers. Most of our family hasn't owned more than an acre or two.
If you weren't a farmer, what would you be?
We are both landscapers. Prior to landscaping Josh was a Firefighter Paramedic.
What is your fav. time of day on the farm?
Early mornings when the birds wake up just prior to the sun coming up. Its like they come alive and are ready for breakfast.
why farmer focus?
We believe in farming the right way, see what the Farmers Focus difference is.
Learn More