arm Evolution
Originally a dairy when Roy was young, he now raises chicken, soybeans and corn.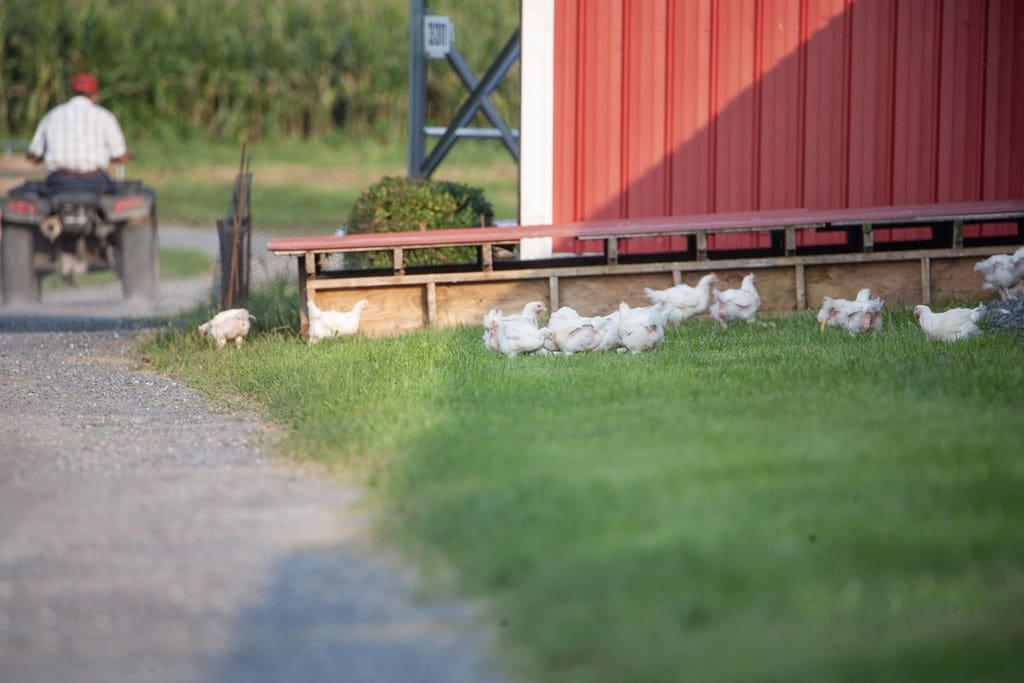 No time wasted
Like many farmers with several acres, Roy gets around quickly on his 4-wheeler so he can get more done in a day.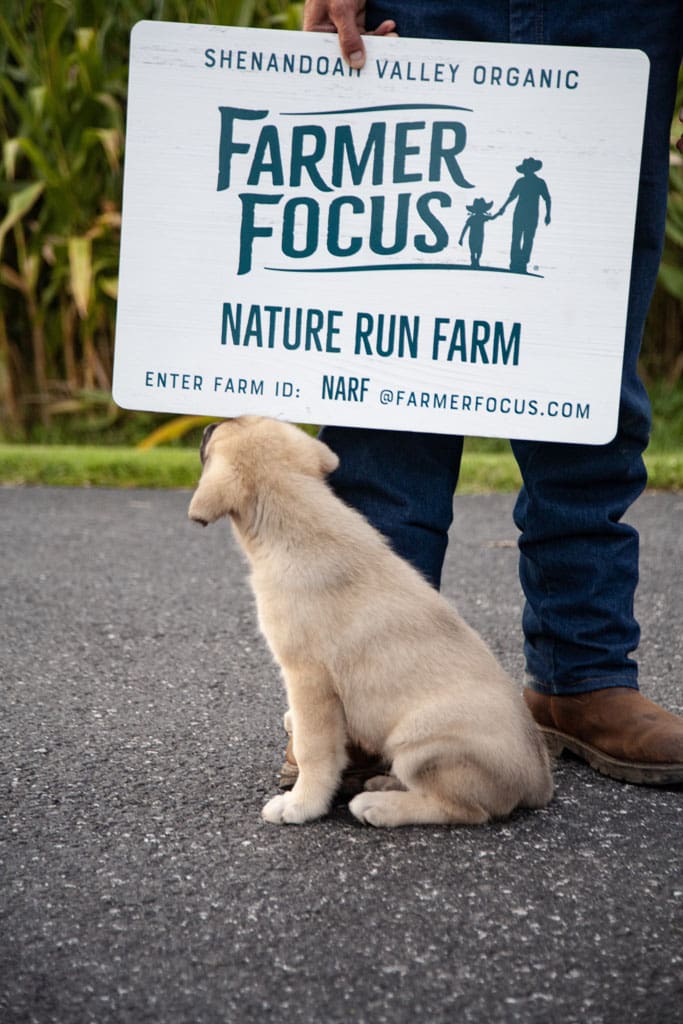 The Sniff Test
Farm pup Rocky checks out the new farm sign.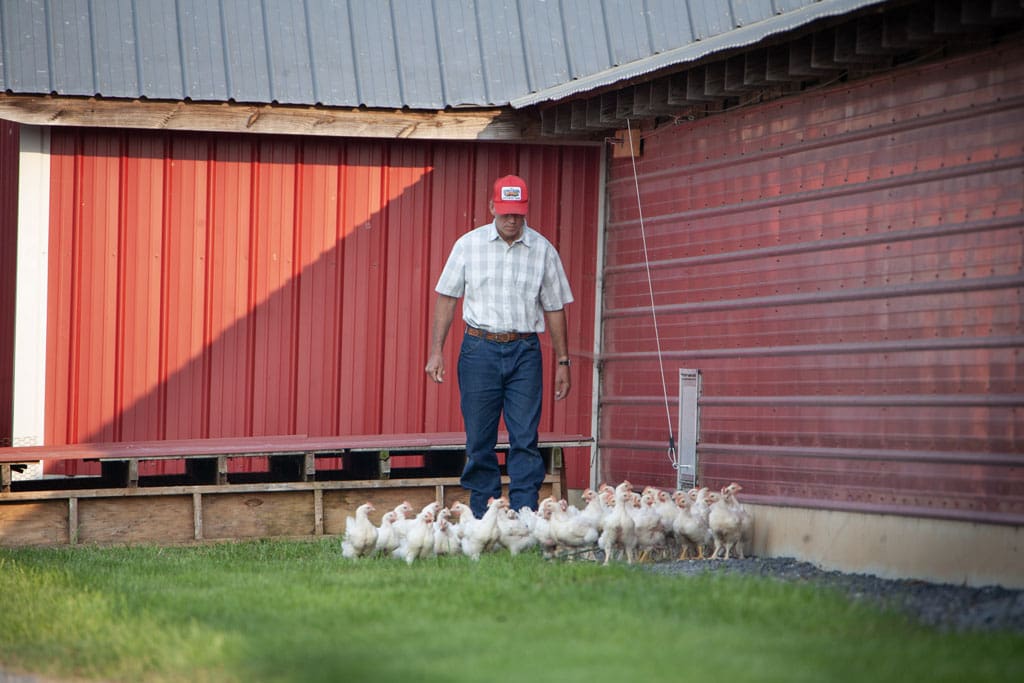 Walking the chickens
A couple times a day, Roy "walks the chickens" to make sure they are healthy and active.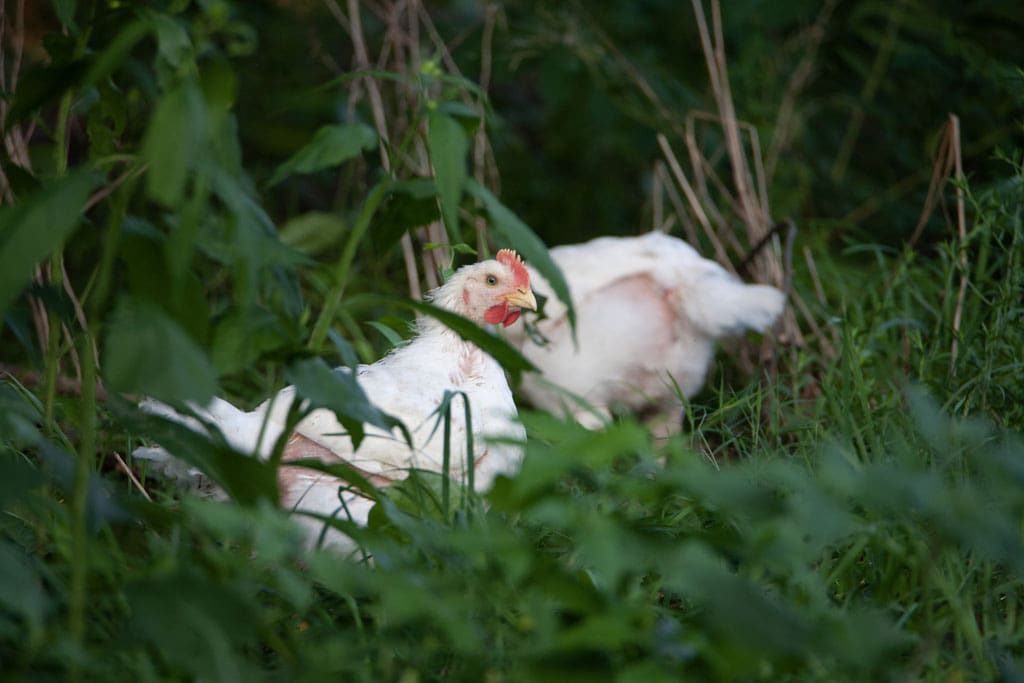 Outdoor Life
Chickens walk through the dense vegetation in the outdoor access area.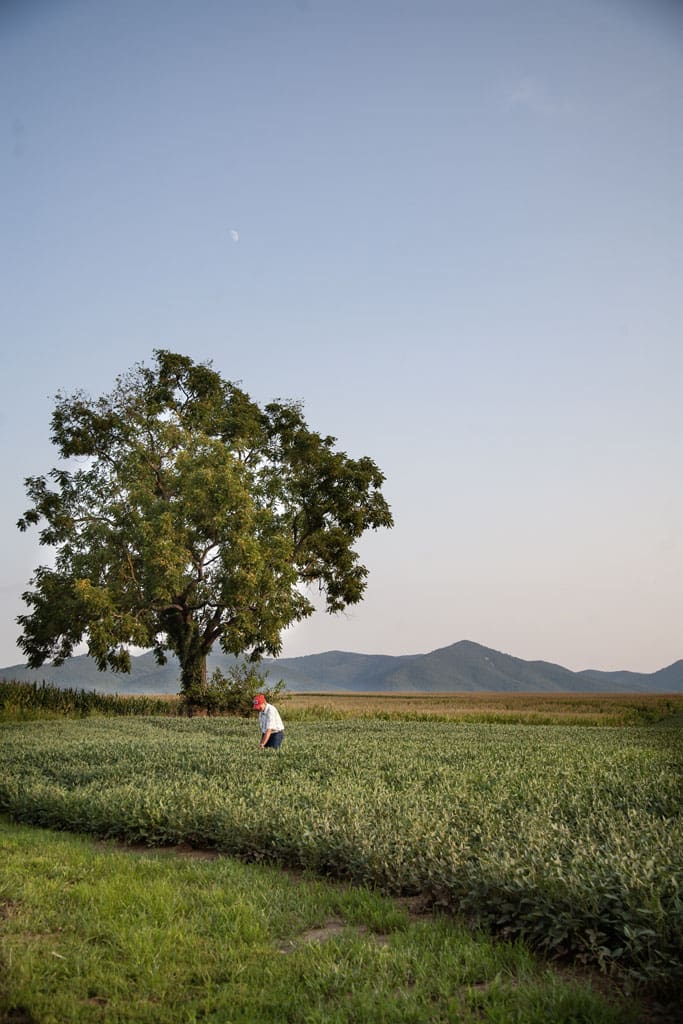 Field of Beans
Roy's field of soybeans with a mountain backdrop.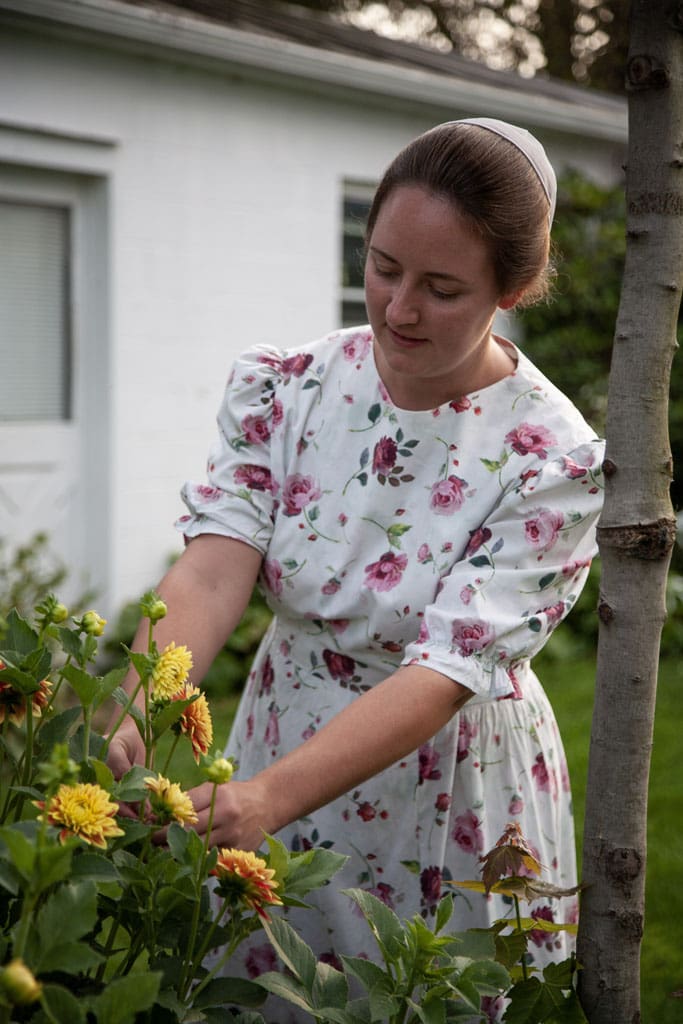 You've never seen a neater red barn or a prettier field of soy beans than what you'll find at Nature Run Farm in McGaheysville, Virginia. Ten-foot corn stalks stand against a backdrop of Shenandoah National Park in rows that stretch as far as the eye can see. Roy and Carol Barnhart have raised their six children on this farm. Originally a dairy farm during Roy's youth, Nature Run now focuses on chickens and crops.
The Barnharts decided to grow for Farmer Focus because they've "always had an interest in doing things naturally." While raising chickens is the first priority, this full-time farmer fills his days with planting, tending crops, servicing cars, trucks, tractors, and machinery, and even a little truck driving now and then. More than anything, the Barnharts love to spend time with family, and they have a beautiful place to do just that.
why farmer focus?
We believe in farming the right way, see what the Farmers Focus difference is.
Learn More