Farm ID: BIRI
Ronnie & Cassy Miller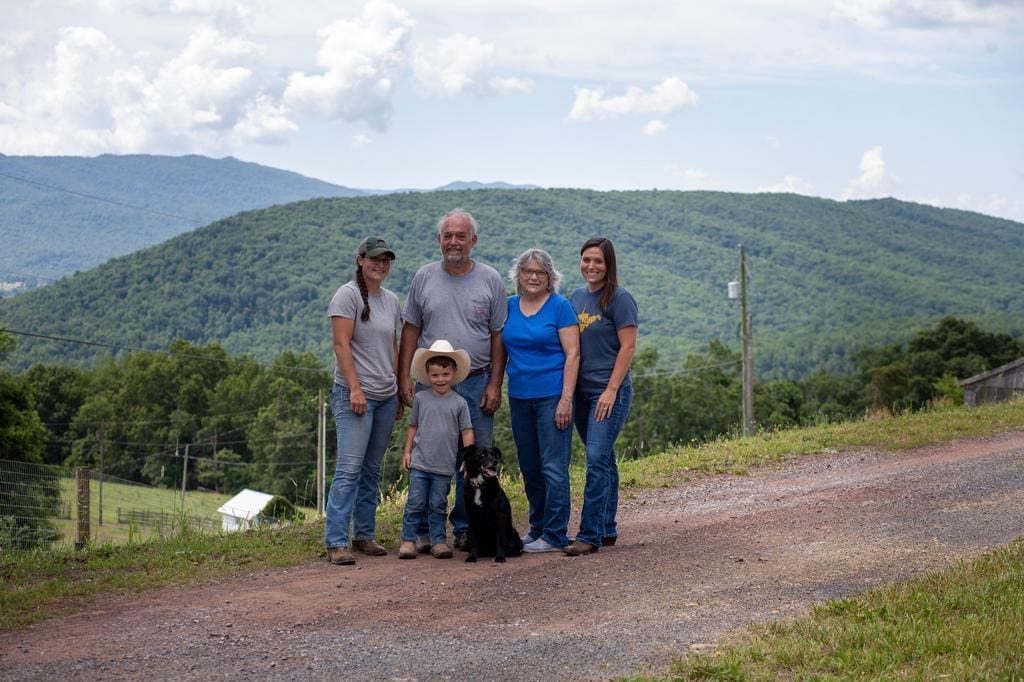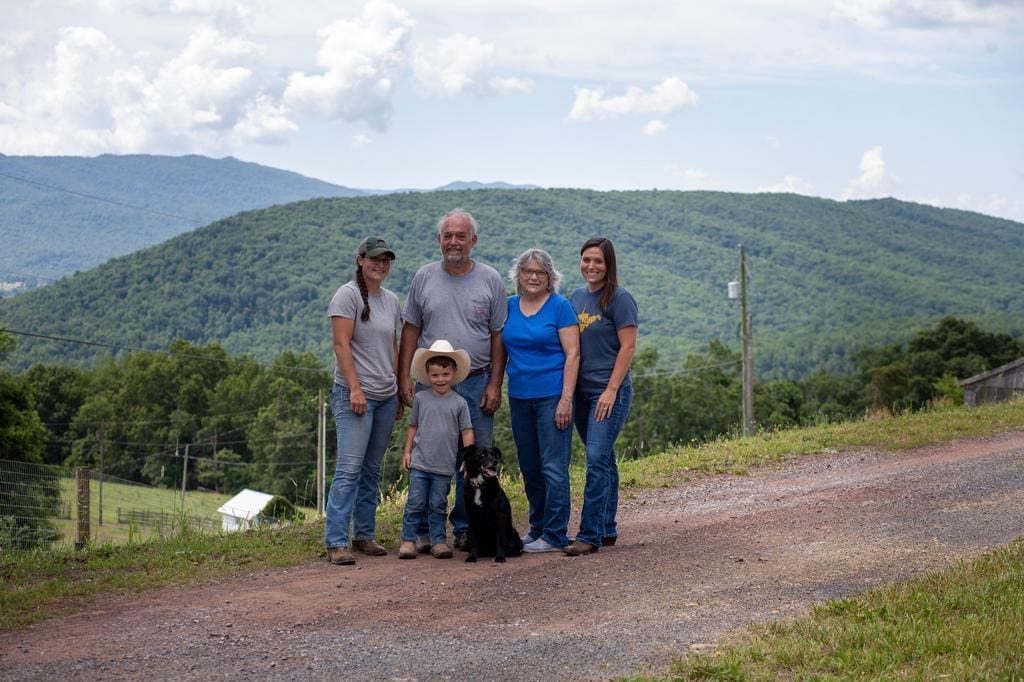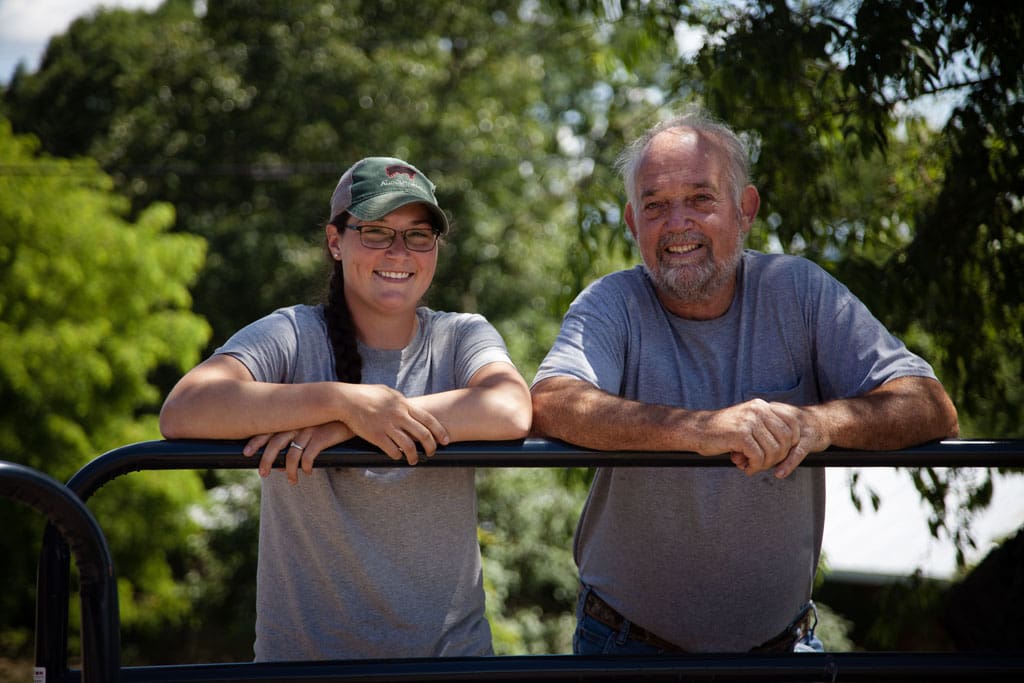 Like Father, Like Daughter
The whole family is involved on the farm, but Cassy and her dad, Ron do more of the day-to-day tasks of tending to the chickens.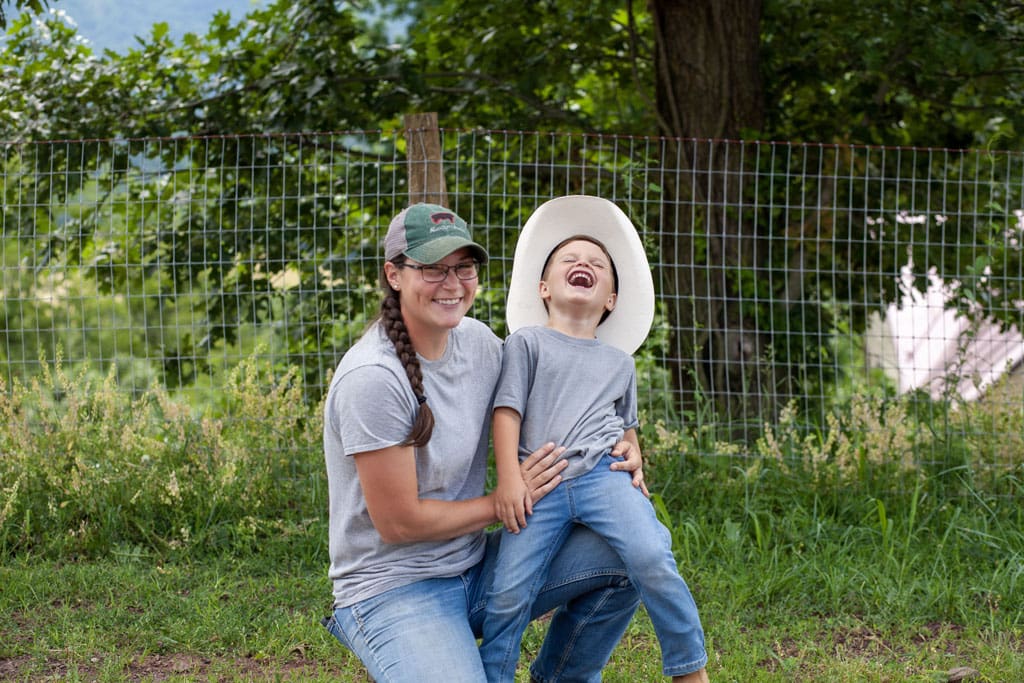 Family Near & Far
Preston and his mom, Katelyn, live in Kentucky. They love visiting their aunt Cassy and grandparents in West Virginia for farm fun and catching up.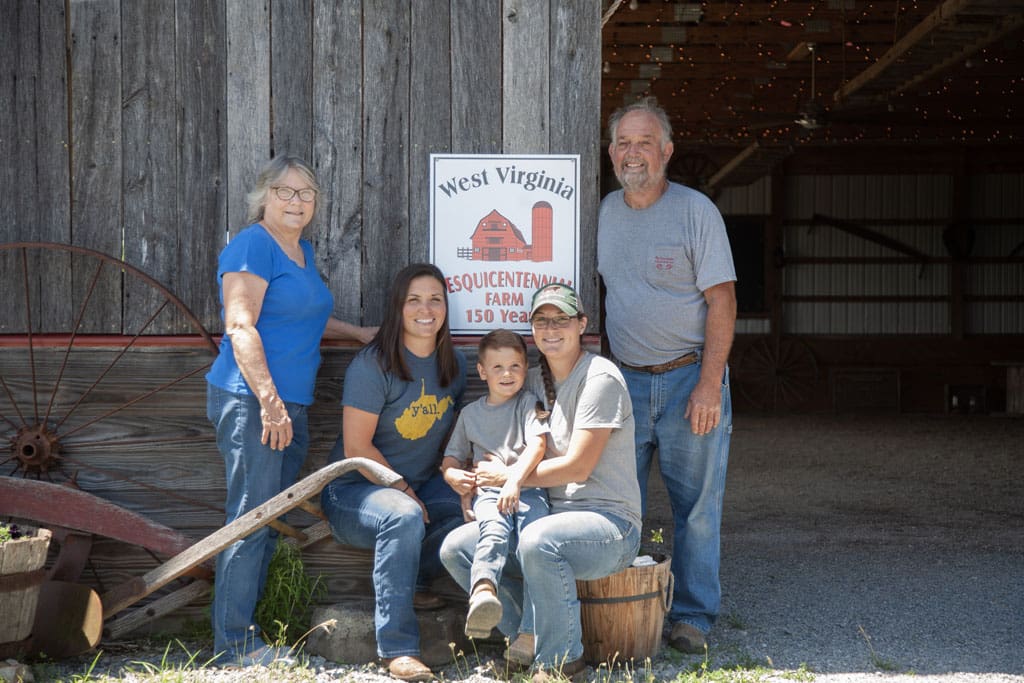 150 Years and Counting
Big Ridge is a sesquicentennial farm. It has been in Ronnie's family for 150 years!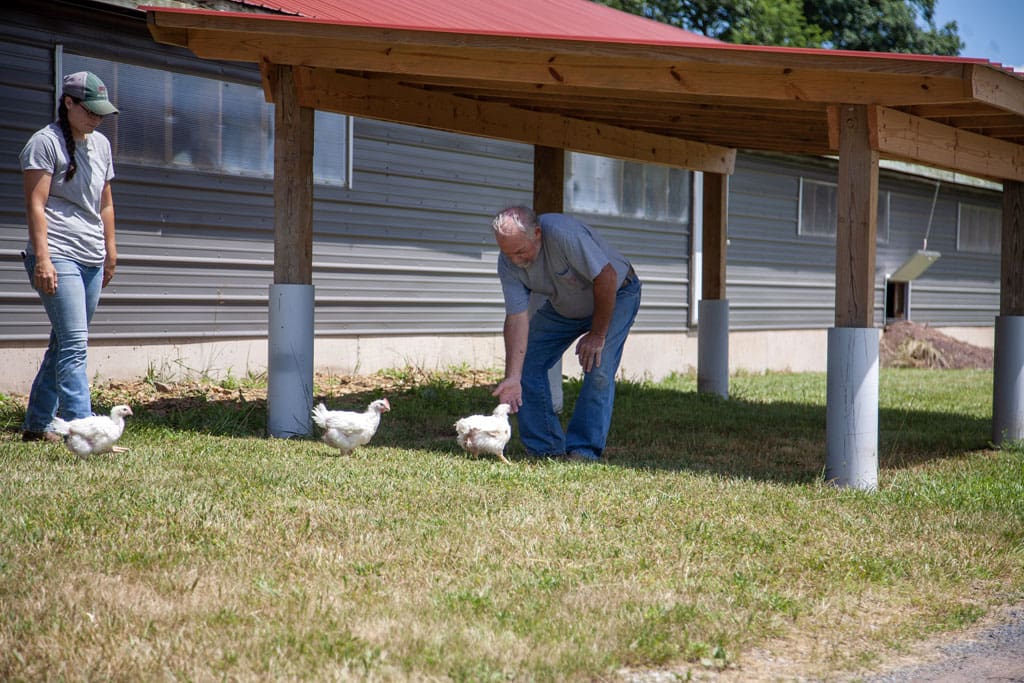 Shade on Sunny Days
The sun can get HOT. Farmers build shade structures for chickens to choose to bask in the sun or catch a breeze in the shade.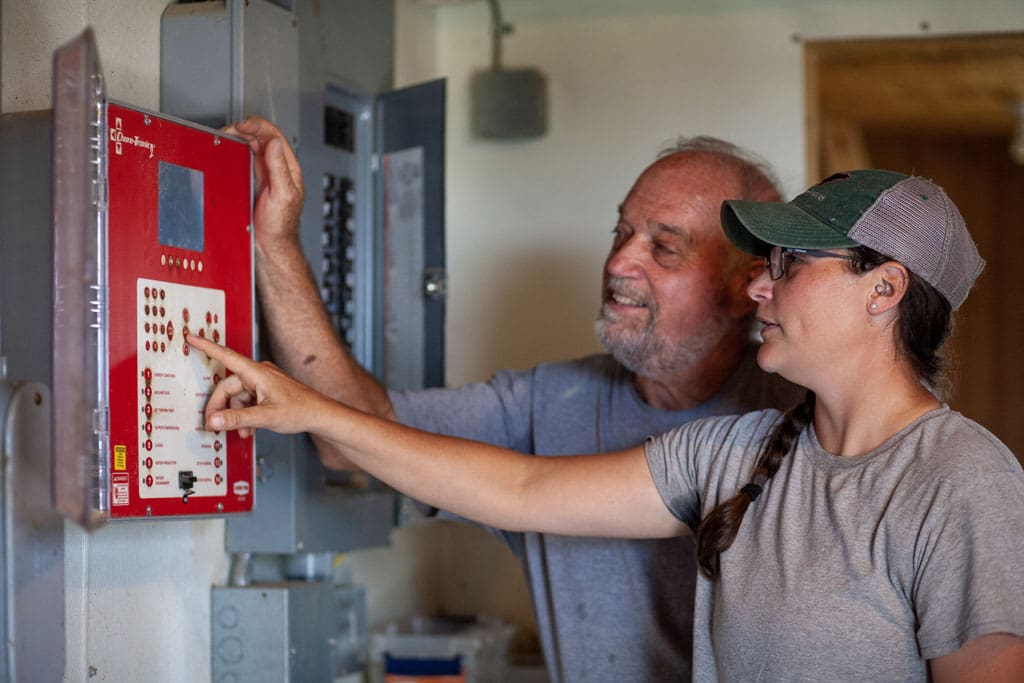 Checking Indoor Conditions
Throughout the day farmers check the computer that reads indoor temperature and how much the chickens are drinking daily.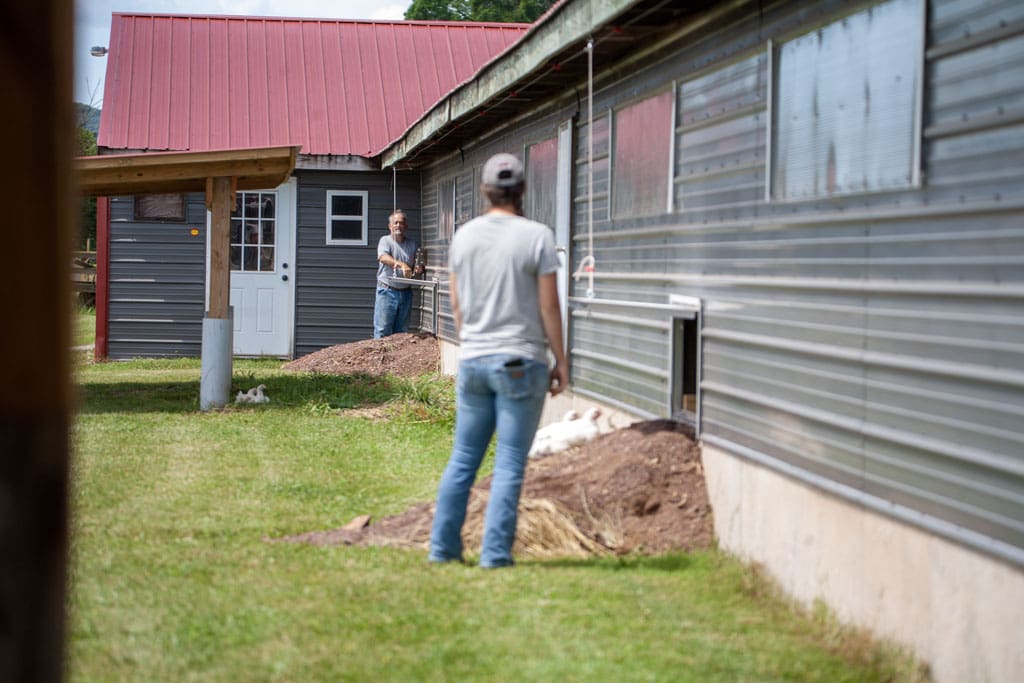 Outdoor Access
Every morning farmers open the doors on the side of the house to let the chickens out to roam for the day. Big Ridge Farms has its doors on a pulley.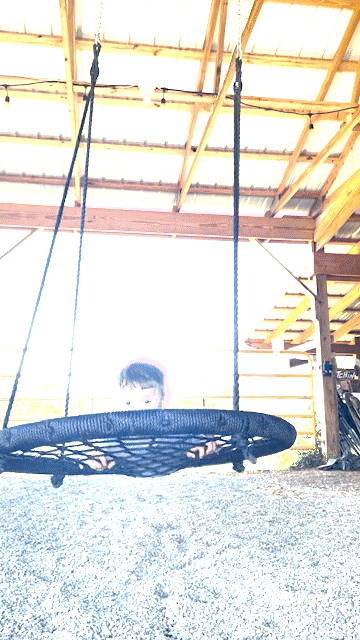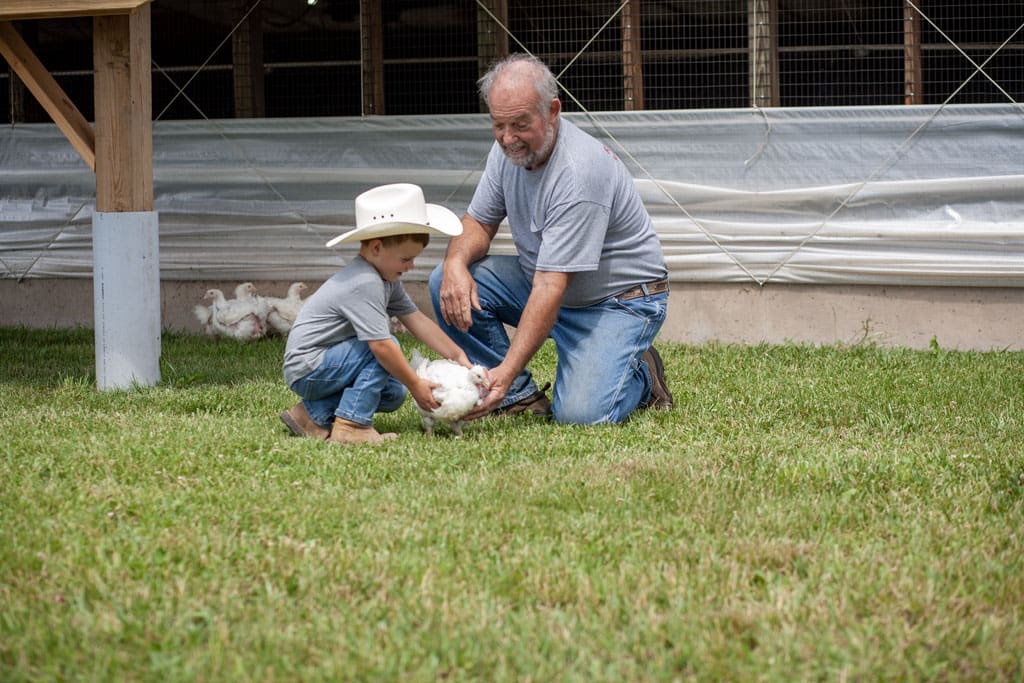 Teaching the Next Generation
Preston LOVES farm life. If he is in town, he'll always show you around. Ronnie shows him how to check chickens and make sure they are comfortable.
If you've ever imagined the most beautiful mountain view, you would no doubt conjure Big Ridge Farms. Perched squarely atop a grassy ridge, Ronnie Miller's farm overlooks the breathtaking Potomac Highlands region of West Virginia. This sesquicentennial farm – that's 150 years – has raised chickens since 1936. He took over the farm from his uncle in 1985, and today he and his daughter Cassy run the whole operation. Although farming is hard work, Ronnie finds it noble and rewarding. He loves getting new chicks and getting them settled on the farm with the help of friends and family, and the addition of baby calves each spring lifts everyone's spirits.
Ronnie's happy he made the switch to Farmer Focus, and so are his chickens. Not only does he feel more in control of the business his family created generations ago, but he's proud of the healthy, organically produced chicken he provides Farmer Focus customers. When not tending to the needs of the farm, he serves on several boards of directors in the community and loves visiting his grandson Preston and hunting elk and deer.
Ask A Farmer
How long has the farm been in your family?
What is your farm dog's name?
What other animals are on your farm?
why farmer focus?
We believe in farming the right way, see what the Farmers Focus difference is.
Learn More