Farm ID: DING, DIN2, DIN4, DIN5
Jeff & Daphne Dinges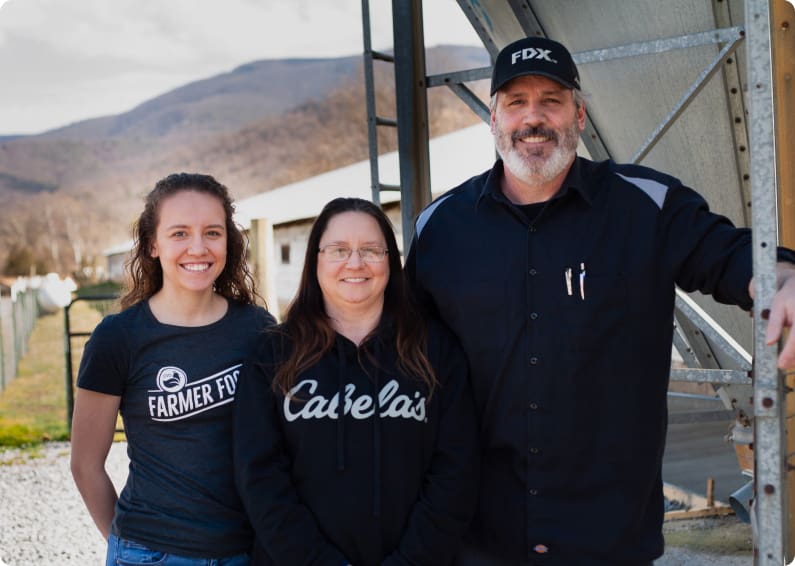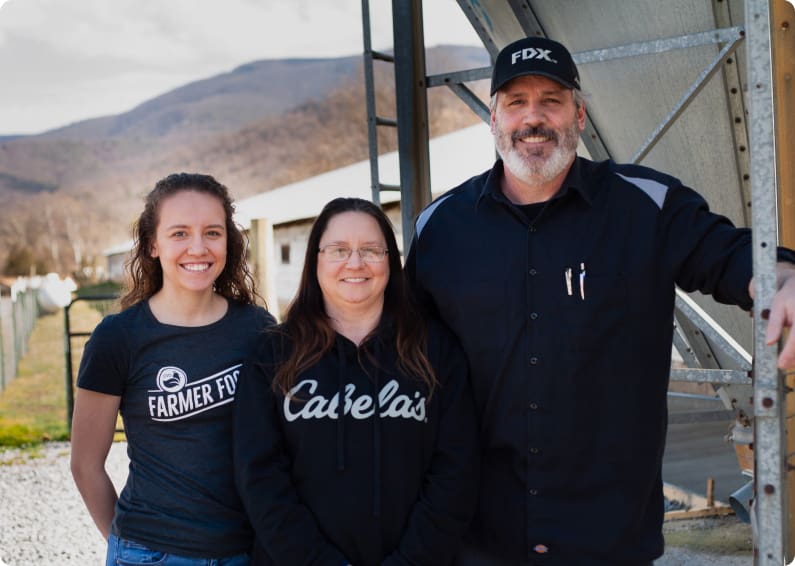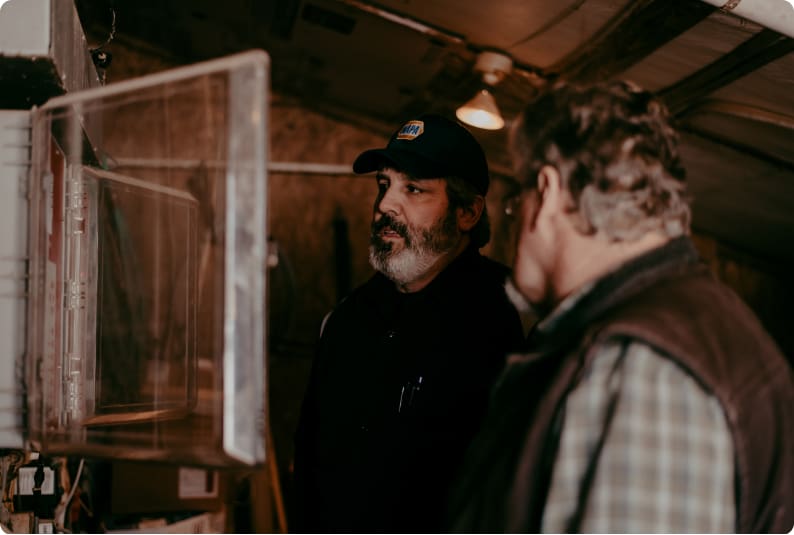 Farm Tech
Jeff checks the computer to keep the indoor environment healthy for the flock's growth.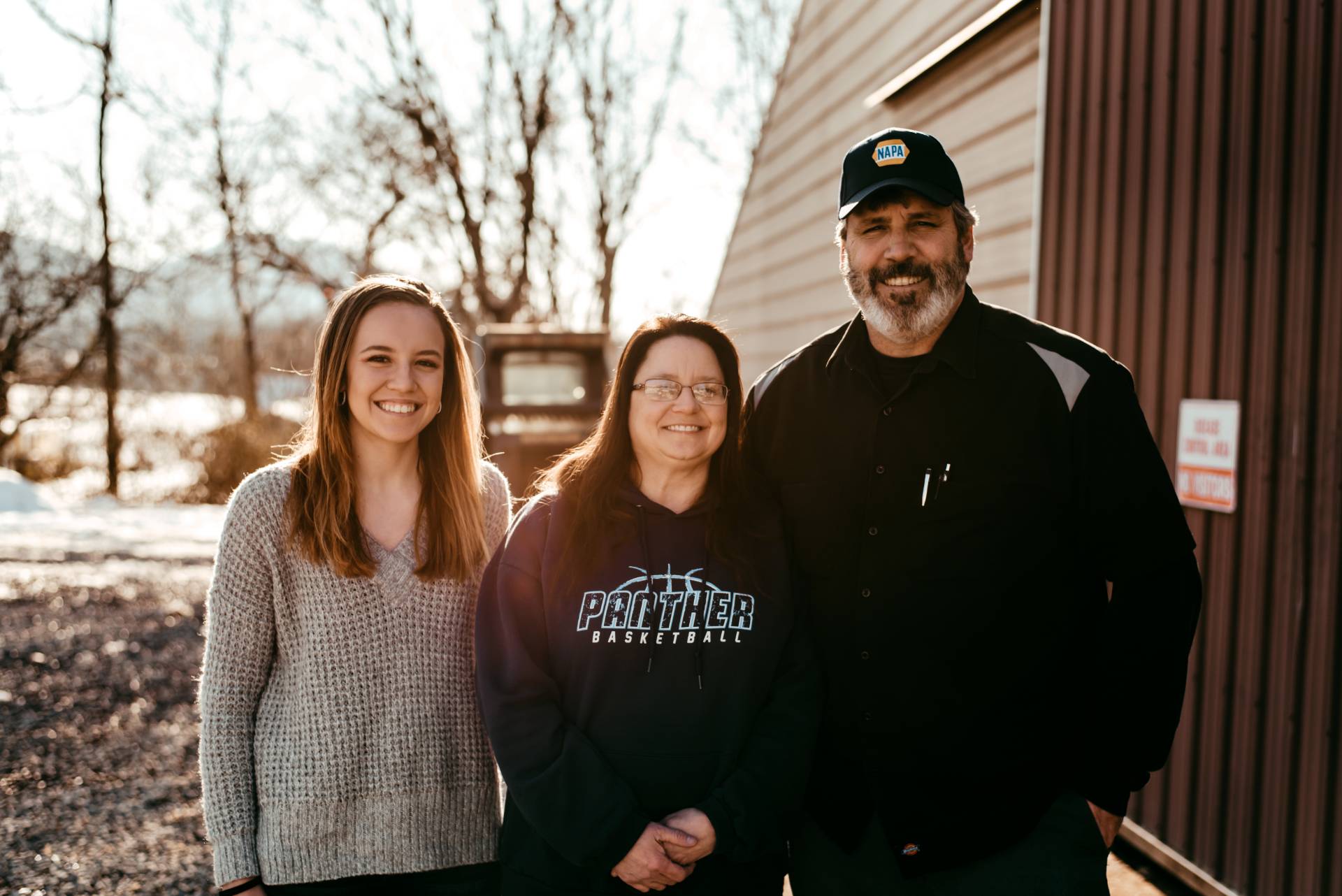 Happy Family
Daughter, Victoria, would help on the farm as she traveled from school.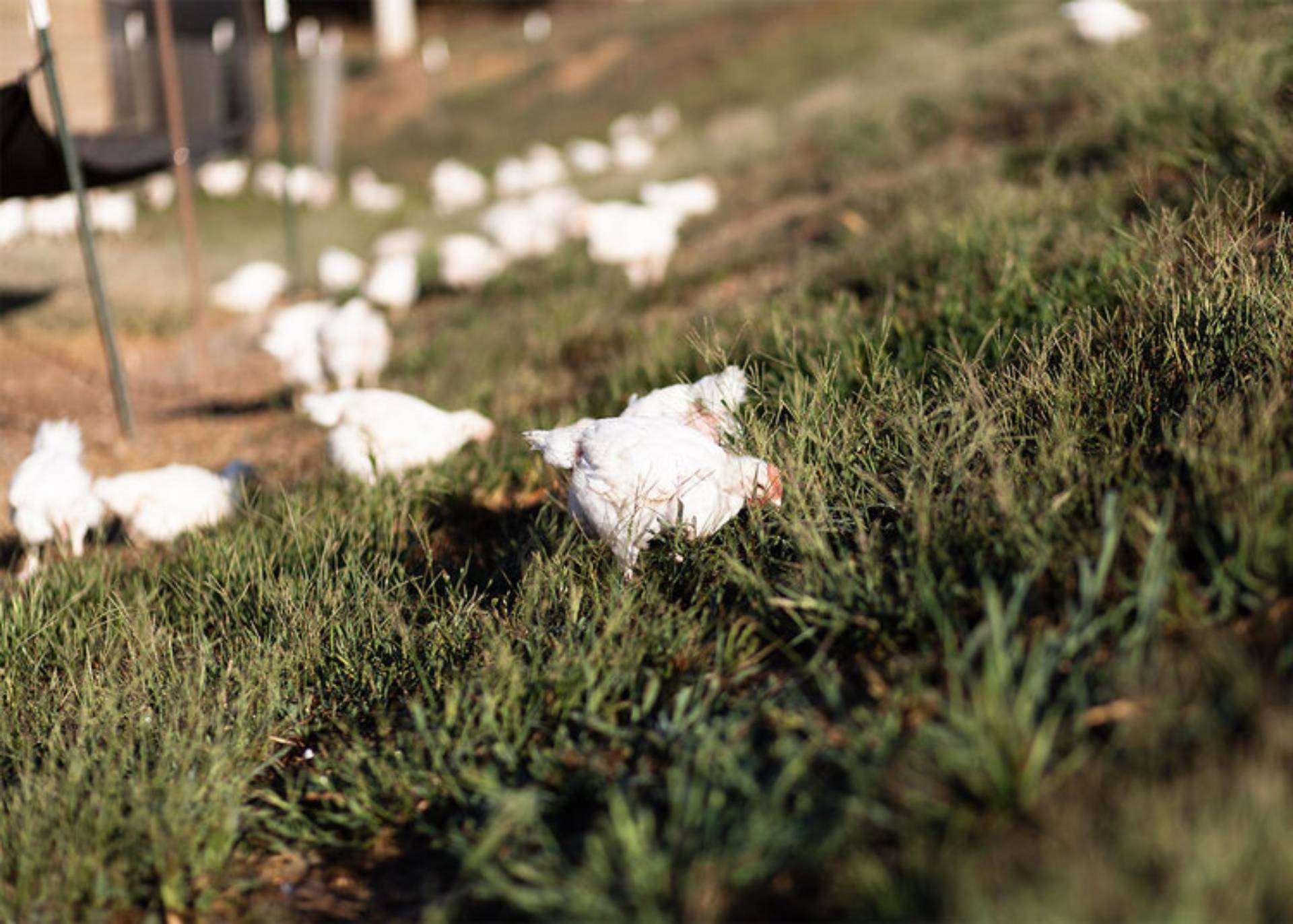 Fresh Air
Their birds enjoy the freedom of pecking around in the outdoor access area when the weather is nice.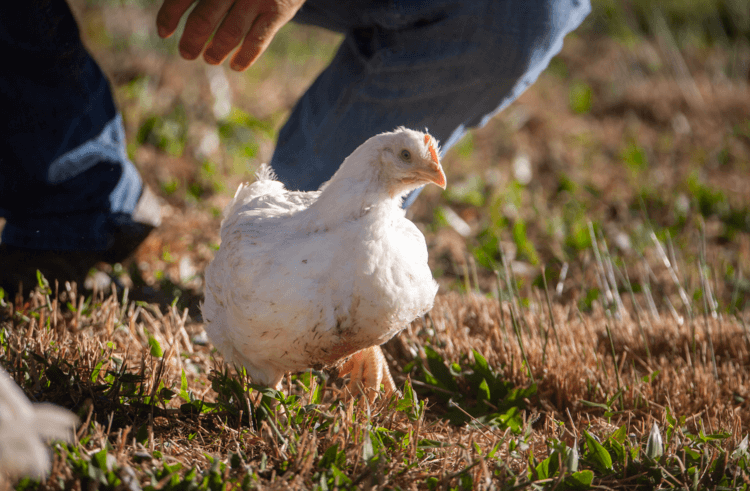 Humane Treatment
Jeff appreciates the values of Farmer Focus and that he gets paid fairly for the work he does.
J & D Poultry has been in the bird business for a lifetime. Farmers Jeff and Daphne are up and about by 5:30 am and walk through their houses three times a day, cleaning, feeding, and watering.
Modern technology allows Jeff to monitor and control the chicken house temperature by computer, and he can check on the birds remotely using cameras and an app on his phone. Their daughter Victoria helps Daphne prepare for new flocks and also helps care for the birds in the summertime when she's home from college.
With Farmer Focus, the Dinges family has more freedom to raise their birds in a way that feels good to them and reflects their values, and they're paid fairly for their dedication. Jeff also appreciates that Farmer Focus is family oriented and understands the complexity and the value of a family farm. Jeff, Daphne, and their two daughters work long hours, and during the precious few breaks they get, they're content to sit on the back porch together for a spell.
why farmer focus?
We believe in farming the right way, see what the Farmers Focus difference is.
Learn More