FARM ID: WILL
Michael Zimmerman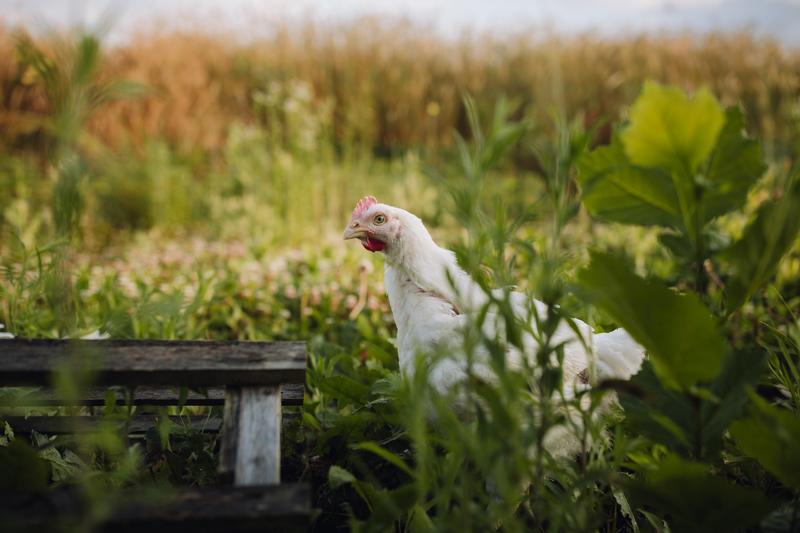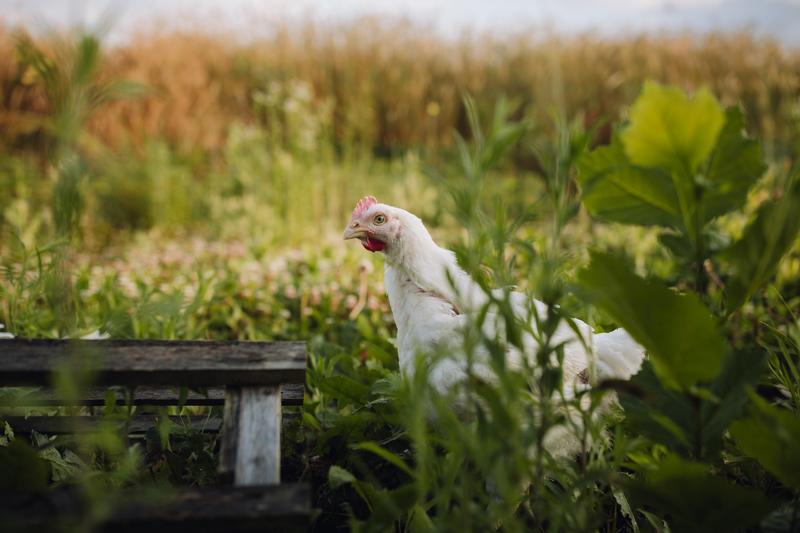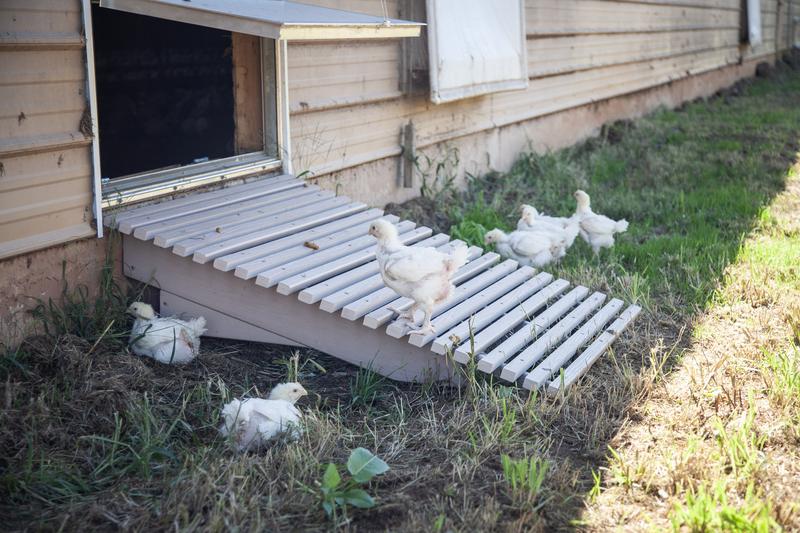 Why No Humans?
Some of our farmers choose not to be photographed due to religious reasons, but they are incredibly gracious in allowing us to photograph their wonderful animals and beautiful farms.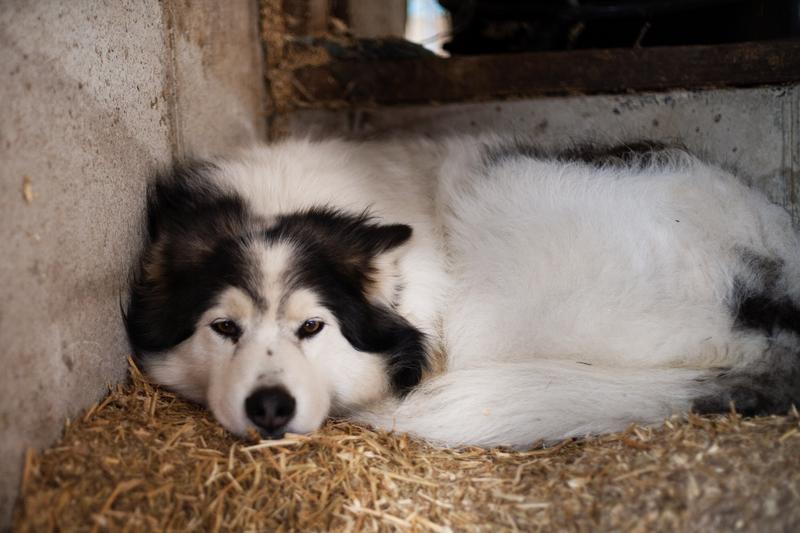 Dog-tired
This farm dog is curling up for a quick nap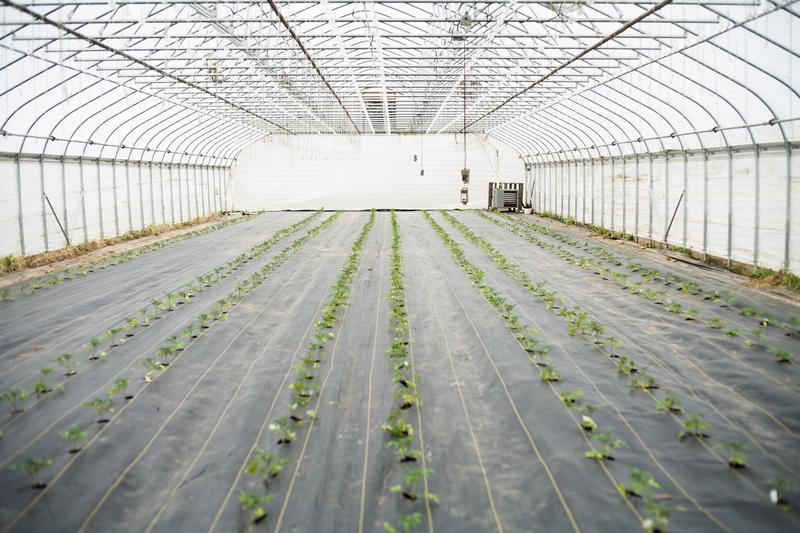 A colorful crop
The Zimmerman family grows a variety of crops including tomatoes, watermelons, cantaloupe, squash, pumpkins and flowers.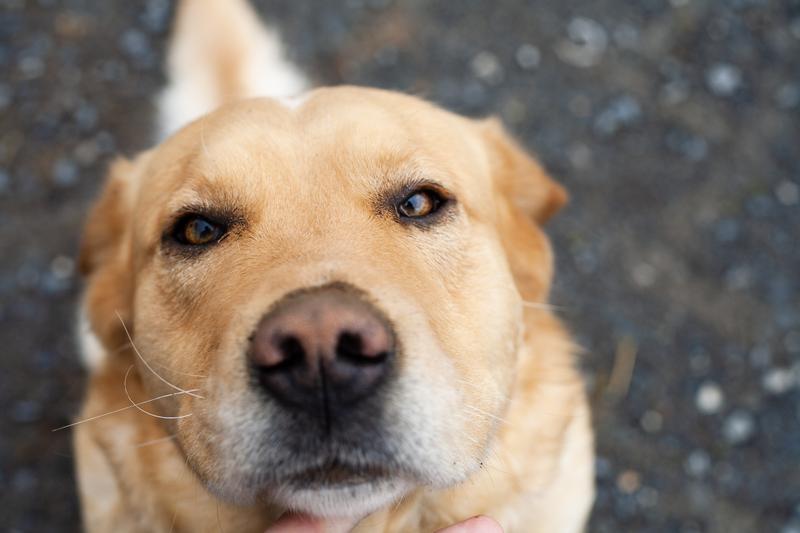 The golden good boy
This pup keeps the Zimmerman children company on the farm throughout the day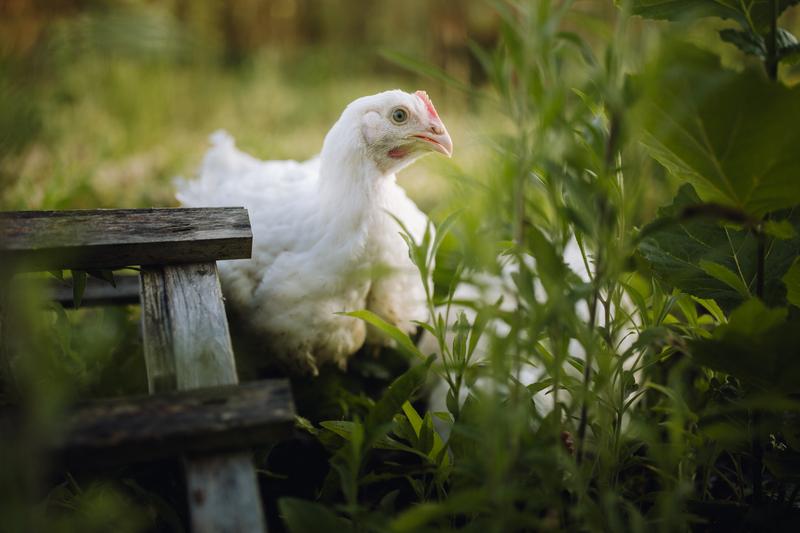 Natural Foragers
Farmer Focus chickens are free to forage and interact with enrichment structures- meant to stimulate and engage the birds
About the farmer…
On several hilly acres in Dayton, Virginia, sits Willow Spring Farm, easily recognizable from its stately green barn and lush fields. Both farmer Michael's and his wife Tracy's fathers owned dairy farms. Michael took over his dad's farm. While he no longer raises cattle, he installed three large greenhouses used to grow flowers and produce.
The Zimmerman family stays quite busy all year on their large and active farm. Their oldest son works off the farm, but their other six kids, ages 5 – 17, help a great deal with growing tomatoes, watermelons, cantaloupe, squash, pumpkins, and flowers, which they assemble into beautiful hanging baskets and pots. In addition to preparing for, managing, and harvesting all those crops, Michael also tends to the chicken house several times each day. The youngest kids love to help get ready for the arrival of new peeps.
Many of the regulations of corporate growers would have drastically changed the Zimmerman family's lifestyle. Building two large houses would have entailed excess excavation, a new well, and a lot of red tape. Michael really wanted to build a smaller house on land that was already suitable for it, and Farmer Focus enabled him do just that. This way he was able to keep costs down and integrate the chicken house into an already thriving farm. The Zimmerman family have perfected the juggling act that is raising organic chickens on a produce farm. They take things one season at a time, carefully orchestrating the growing and harvesting of crops around the daily care of the chickens.
why farmer focus?
We believe in farming the right way, see what the Farmers Focus difference is.
Learn More