Farm ID: REDG
The Maloney-Smiths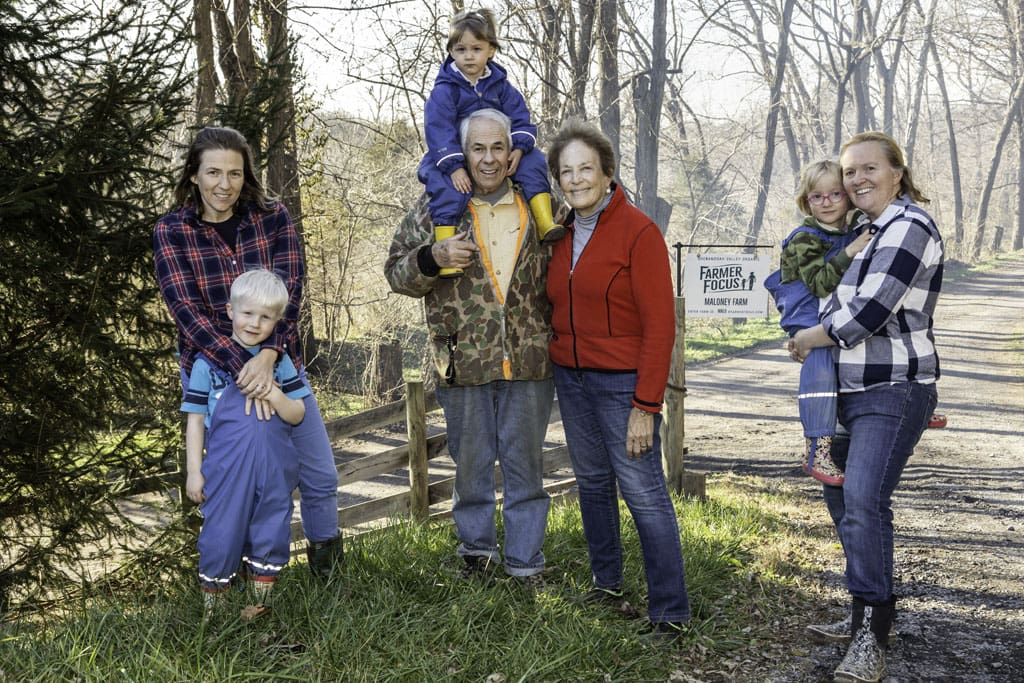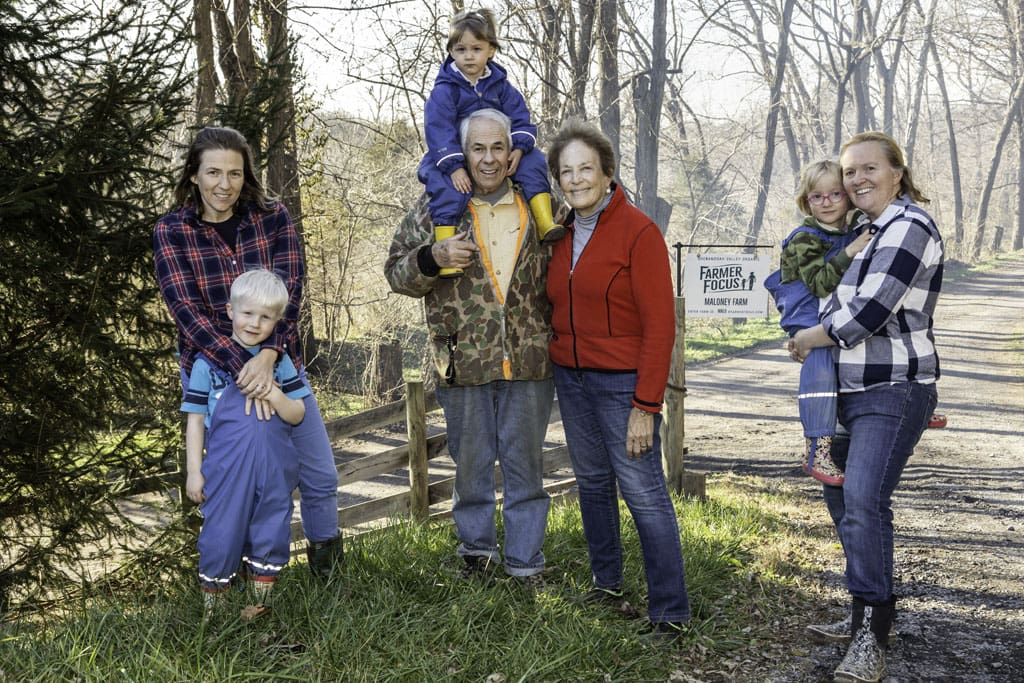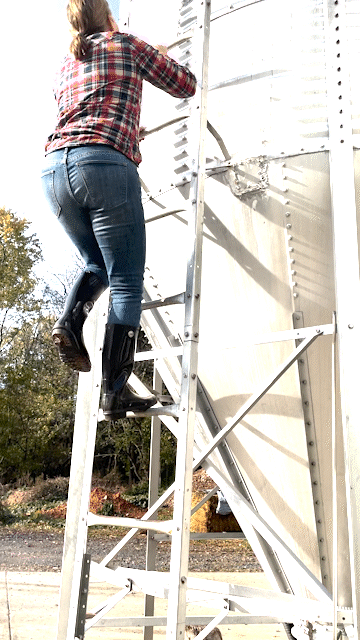 Checking Feed
We use non-GMO, USDA organic certified corn and soy feed. This has NO animal by-products; it is one of the game changers in raising healthy flocks.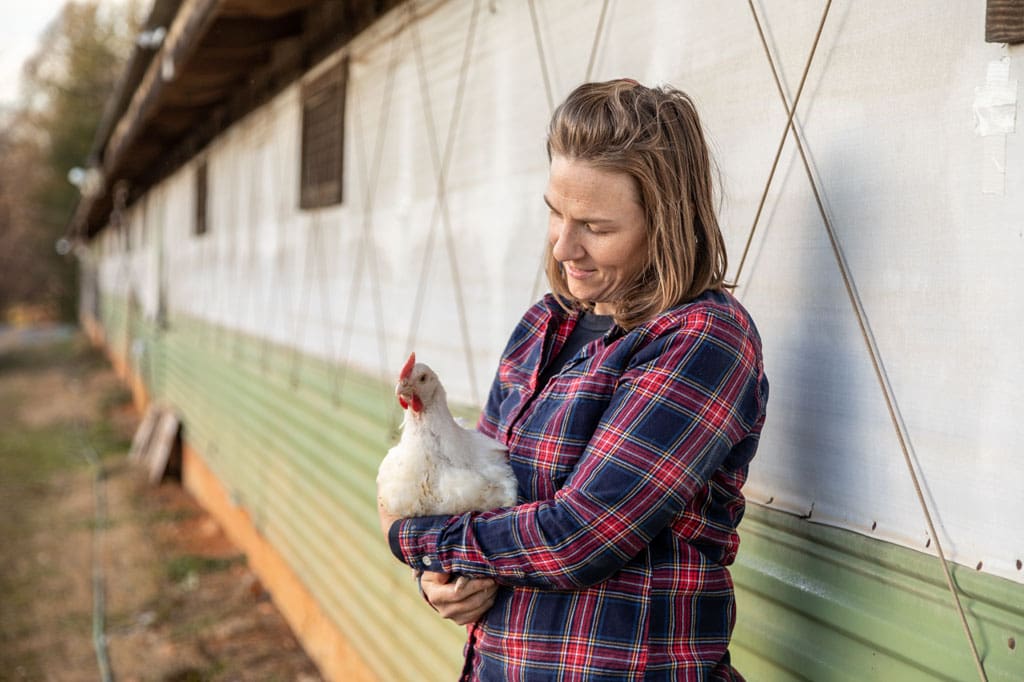 Back to Your Roots
Jules and her wife, Keely were living in Europe before being farm owners. They are glad they made the switch to raise their family on a farm.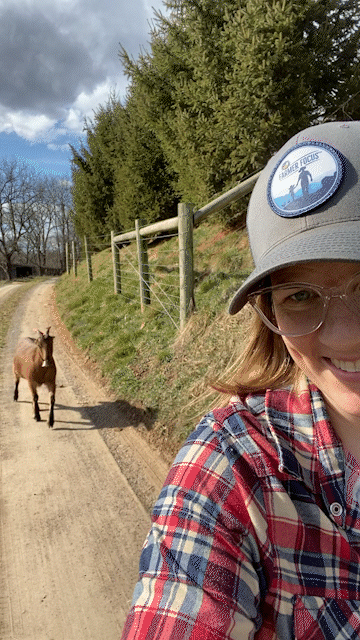 Fancy Nancy
Fancy Nancy wears a bell so you always know when she's following you!
Warm Chicks
Chicks need to be indoors for about 28 days until they grow strong enough to roam outside. Charlotte loves checking on the chicks with her mom, Jules.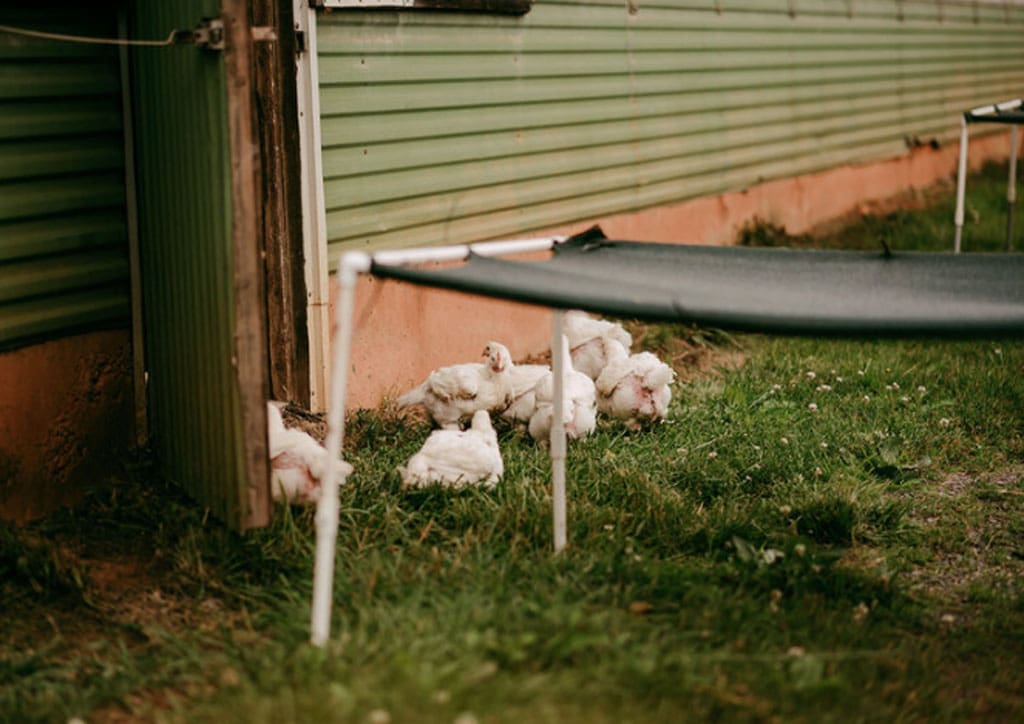 Some Sun and Some Shade
Every farmer builds their own shade structures for the chickens. This allows chickens to take cover in a cool area when they are done sunbathing.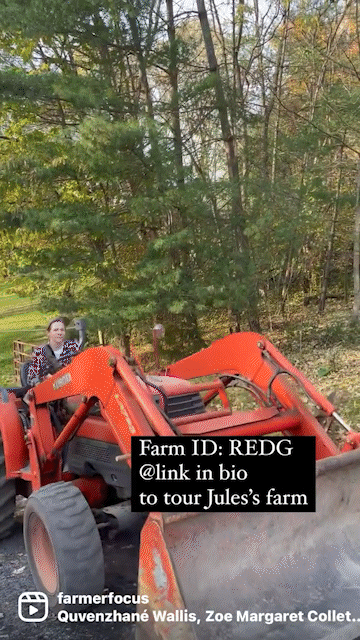 Farm Chores
Jules is the primary farmer at River's Edge. With other farm animals and gardens, there is always something to do.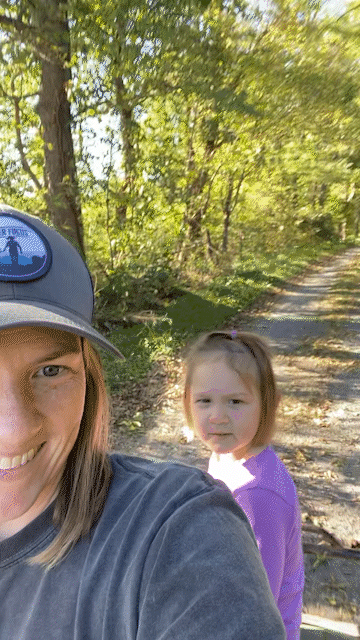 River's Edge Lane
The farm has a lane that comes down to the farm and house. The kids love running down the lane after school and riding around for chores.
At Farmer Focus, we love to see farms passed from one generation to the next. River's Edge Farm, formerly Maloney Farm, is our newest intergenerational farm. Founded by Geri and Kerry Maloney practically a lifetime ago, River's Edge now belongs to Jules and Keely Maloney-Smith and their three children.
Located in beautiful Augusta County, the property features the beloved family farm house, gardens, horses, chickens, welcoming shade trees, and wide porches bathed in the sound of the nearby North River. Like Geri and Kerry before them, the Maloney-Smiths "believe in knowing what you are putting in your body and how you feed your family" and appreciate Farmer Focus' emphasis on the ethical and sustainable raising of animals. Although they feel farming is in their blood, it's still a lot of work, and Keely and Jules rely on power of practice and positive thinking to overcome challenges on the farm.
While Keely and Jules have taken over the bulk of the responsibilities, Geri and Kerry still help out with equipment and computer troubleshooting and, of course, keeping those little ones occupied while their parents work. As a family, they love to spend time outdoors biking, playing on the trampoline, exploring the natural world, and traveling between flocks.
Ask A Farmer
What other animals are on the farm?
 A goat (Fancy Nancy) and horse
What is your favorite time of day on the farm?
The golden hour. Walking around the farm as everything is bathed in the final light of day is just breath taking.
If you weren't a farmer, what would you be?
why farmer focus?
We believe in farming the right way, see what the Farmers Focus difference is.
Learn More