FARM ID: JAME
Elsie & Jamie Cline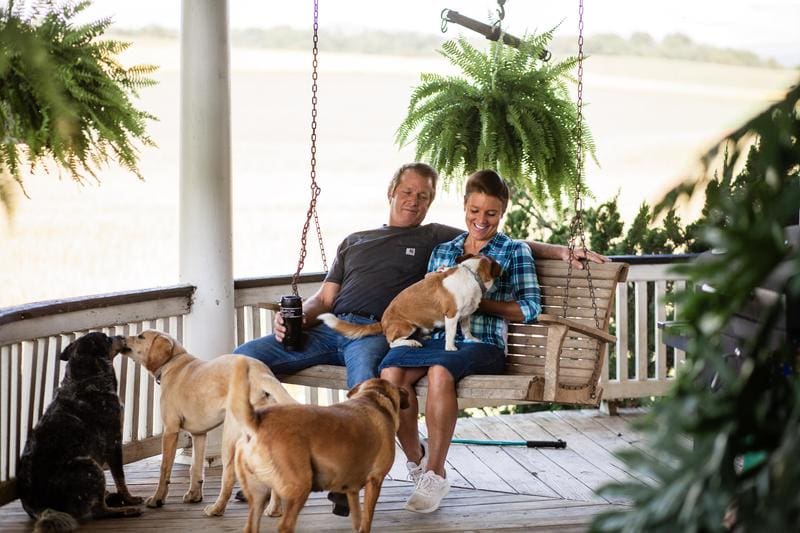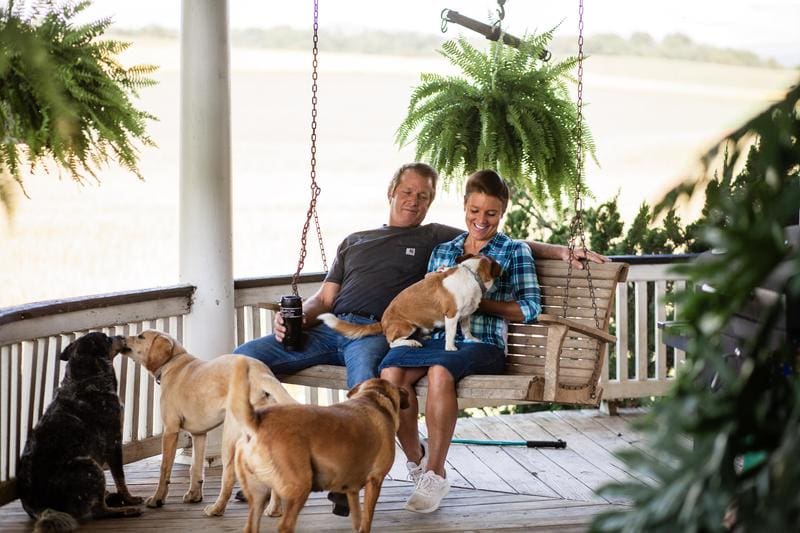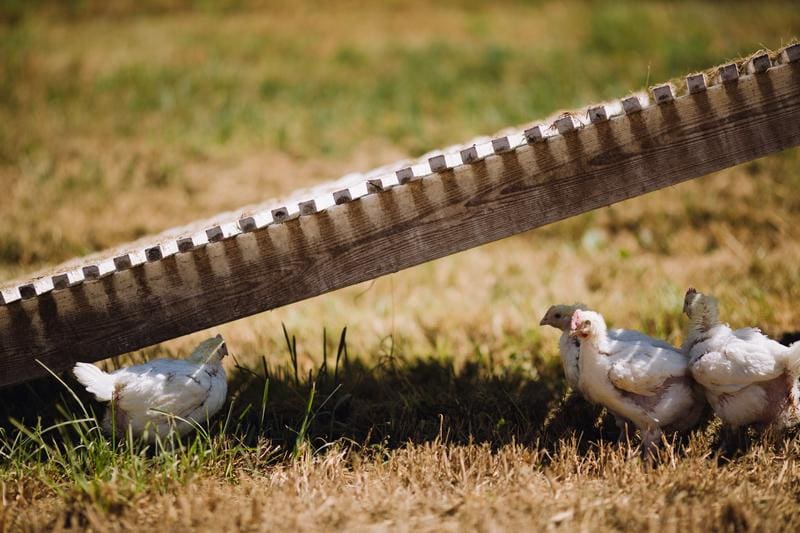 Certified Humane
Elsie and Jamie are two farmers that always go beyond simply meeting Certified Humane standards – they constantly experiment with new structures designed to encourage play and natural behavior for chickens.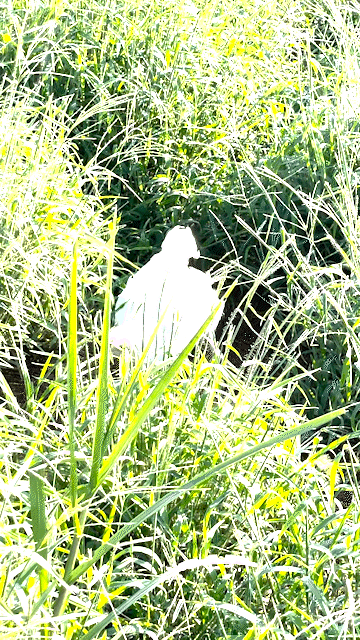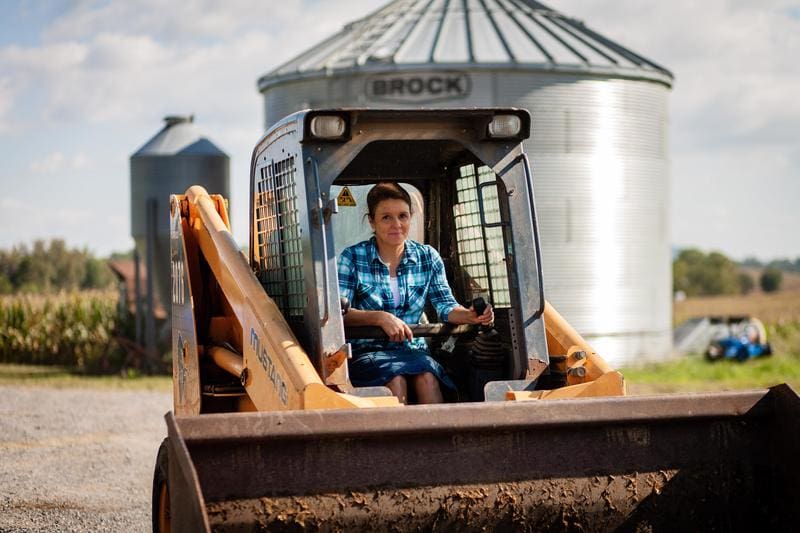 Family Farming
Elsie and Jamie both own and operate the farm together.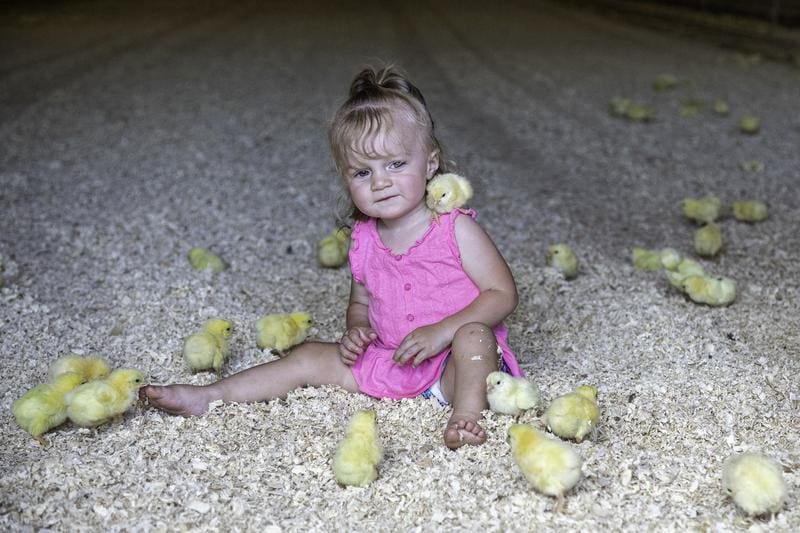 Cuteness Overload
Grand-daughter Emersyn plays with peeps in the barn.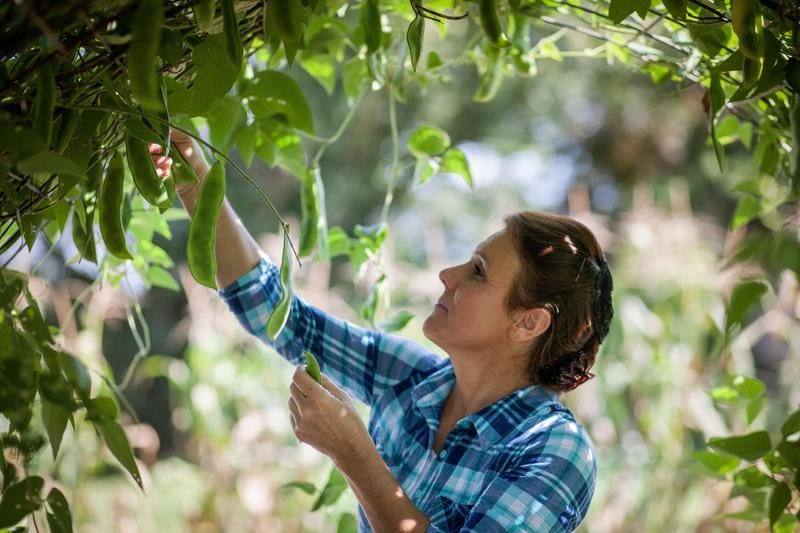 Farmer's Garden
Elsie has a prolific green thumb – in additional to her seasonal vegetable garden, she also grows a wide variety of plants in her year round greenhouse.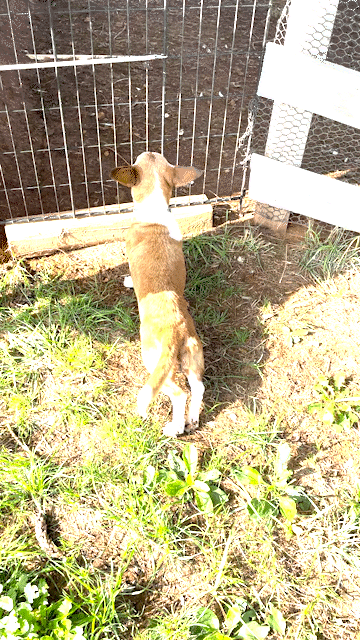 Penny!
What a happy farm dog!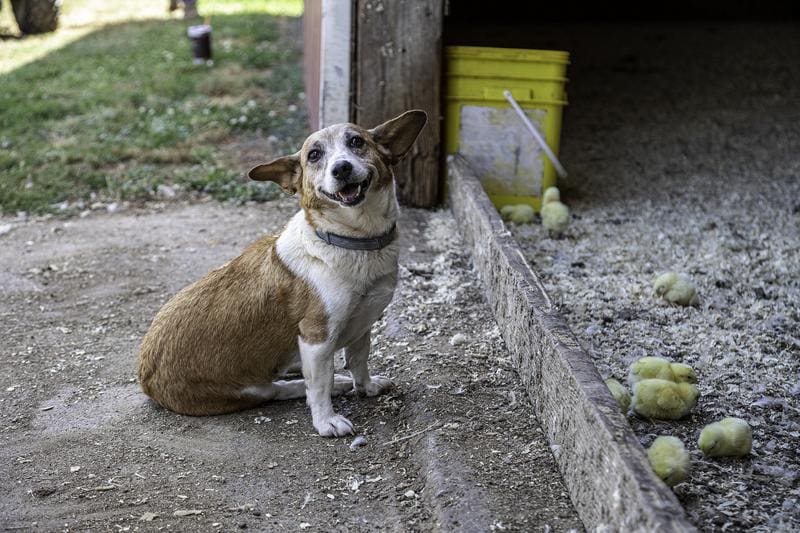 What a ham
Penny poses for the camera on peep day.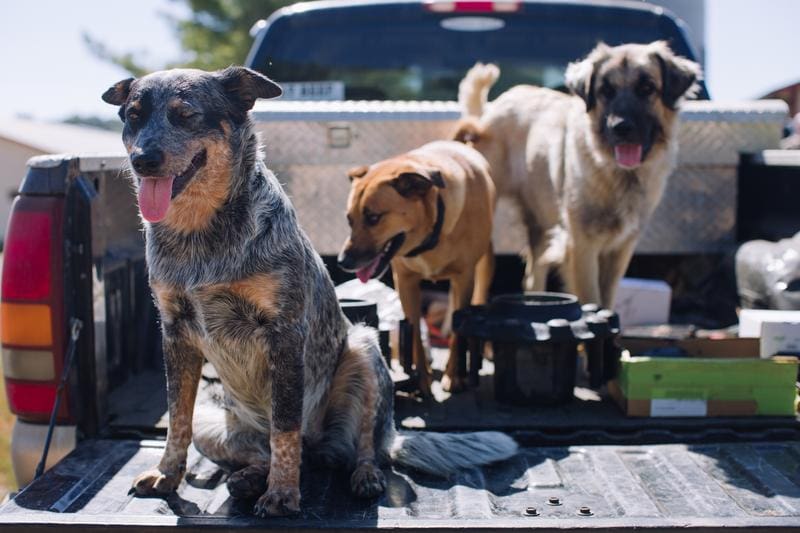 The rest of the crew
Pups abound at Pine Grove Farm in Bridgewater VA.
About the farmer…
Situated a stone's throw from the North River and insulated by centuries-old trees, Pine Grove Farm has been growing chickens for nearly thirty years. Farmer James built the chicken houses in the early 1990s, and Elsie joined him there when they married in 1997. In addition to raising organic chickens, they also grow corn, soybeans, hay, and most recently cows on their 190-acre farm. Their four dogs love run and play in the fields and their three children, all of whom have full-time jobs of their own, help on the farm when their parents need them. They like growing for Farmer Focus because the relaxed density requirements gives more space for the birds, which means the chickens have a healthier, happier life. When they get a little time off from their farming duties, they like to visit family in Pennsylvania or warm up in sunny Florida for a few days in the winter.
why farmer focus?
We believe in farming the right way, see what the Farmers Focus difference is.
Learn More