Farm ID: REGN
Corwin Heatwole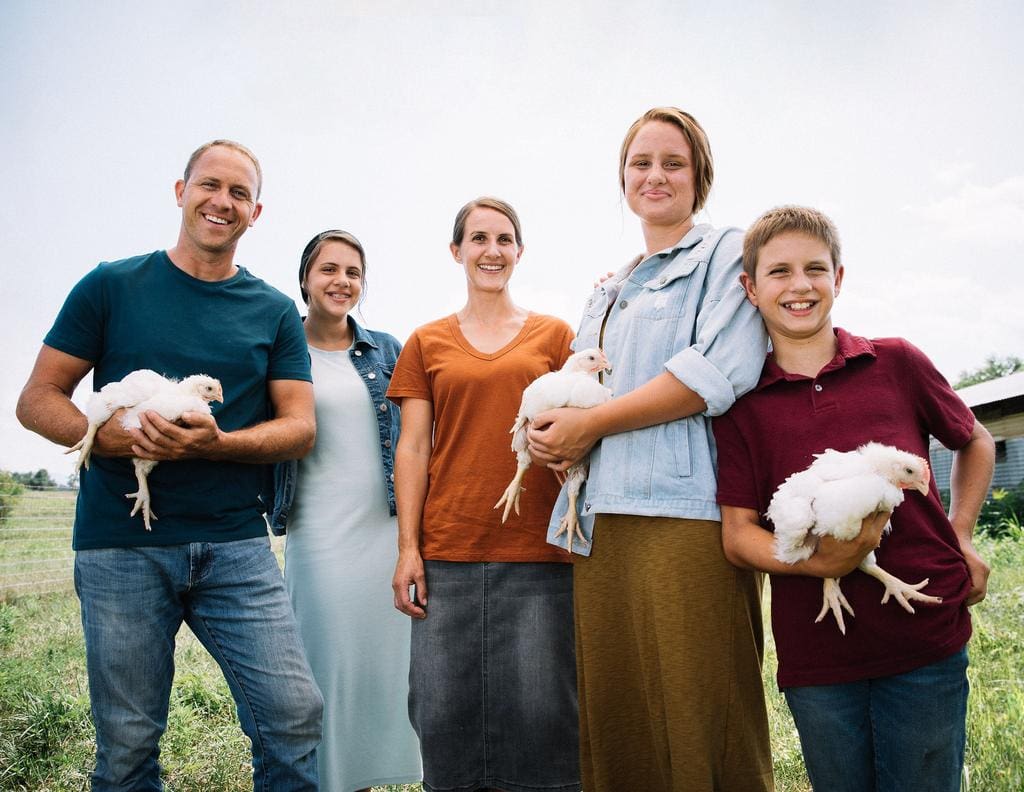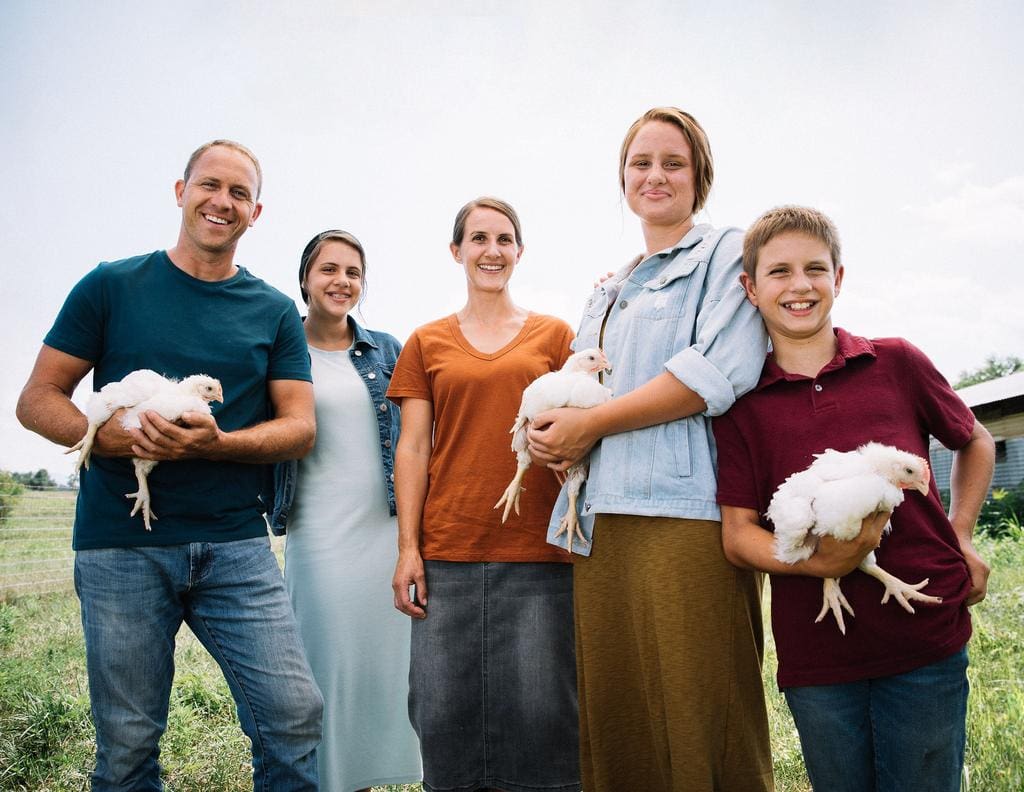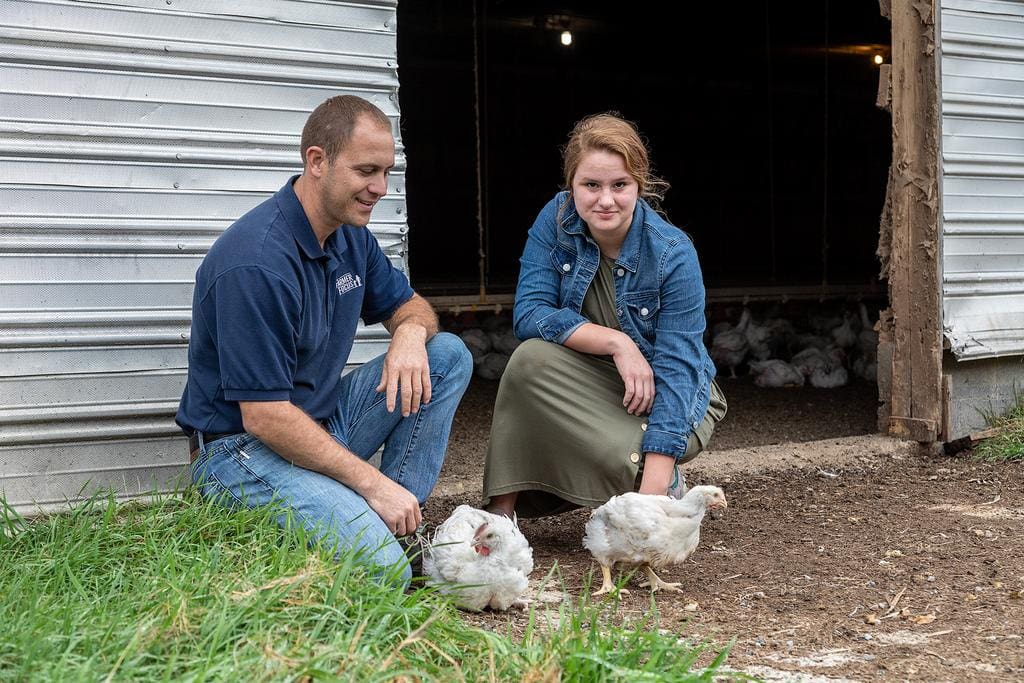 7 Generations of Farming
Corwin Heatwole, Founding Farmer and CEO of Farmer Focus, is a 6th generation farmer. His daughter, Sierra, is the farm manager and plans to carry on his legacy of farming.
What it's all about
Corwin shares a farmer success story – the reason Farmer Focus exists.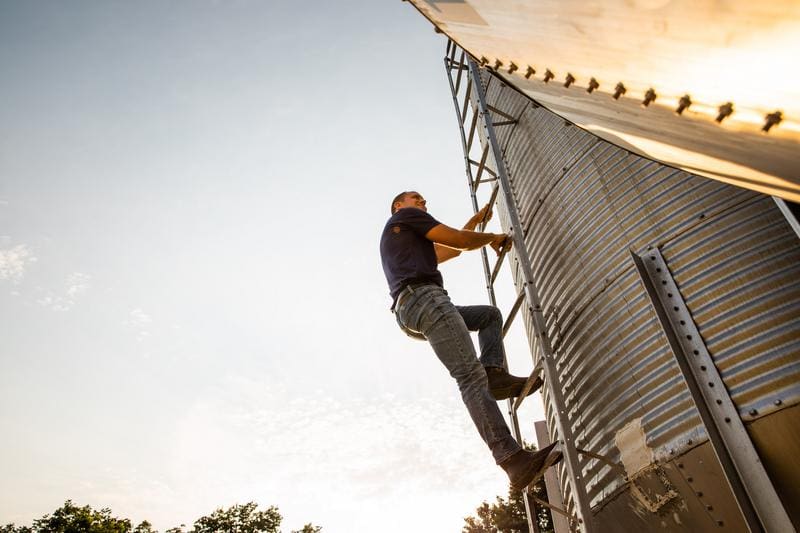 Checking the Feed
Corwin climbs the feed bin and knock on the side to figure out how much is left.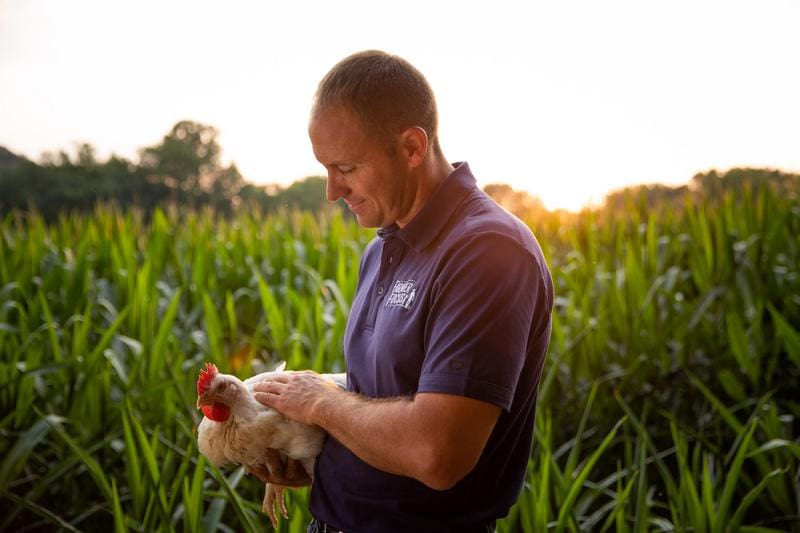 Farming for the Future
Corwin started Farmer Focus to bring financial and environmental sustainability back to family farming.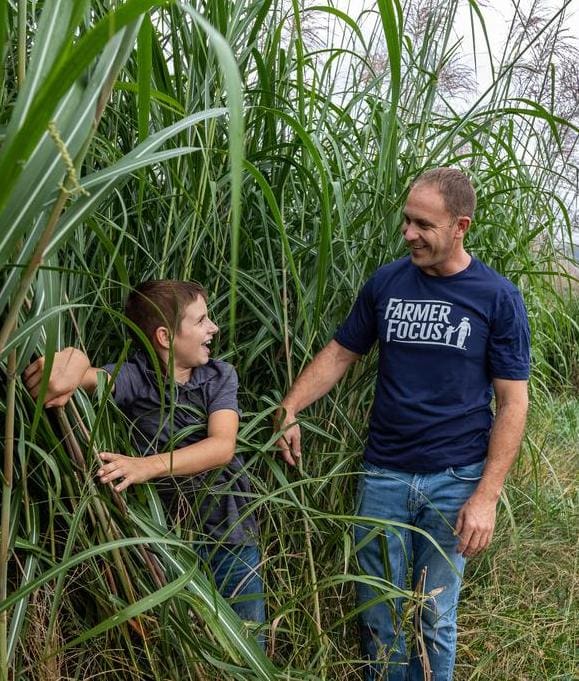 Family Farming
Corwin works tirelessly to innovate on his farm and teach his children that there is a way to build a livelihood while making the world better for the next generation.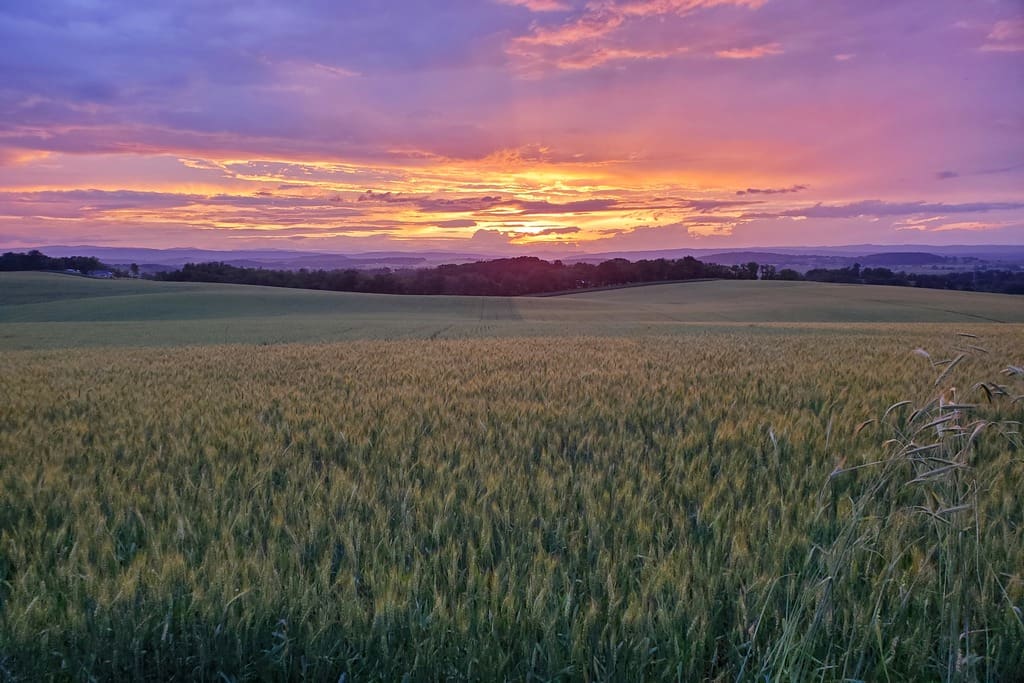 The sun sets over Regeneration Cycle Farm's miscanthus grass, offering a sustainable alternative to wood shavings normally used as bedding in chicken houses.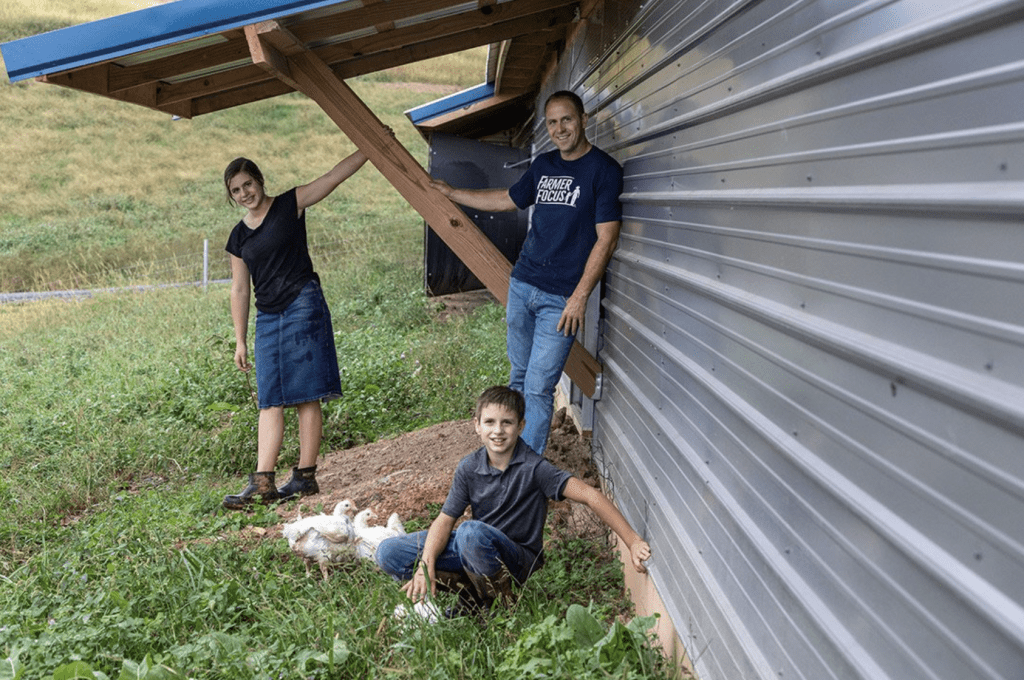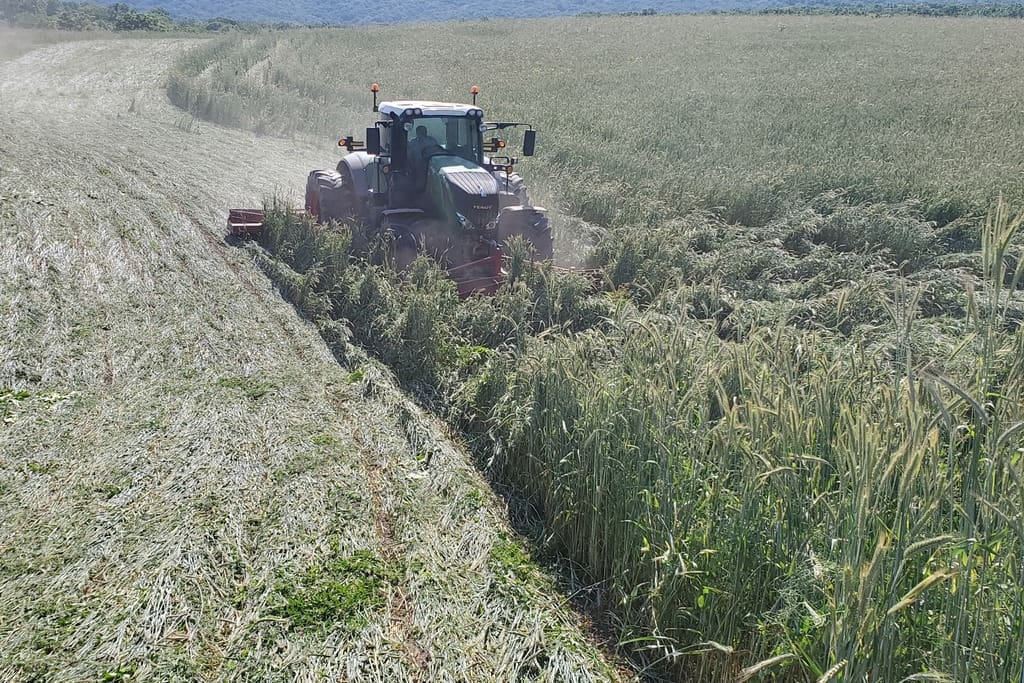 Harvest Time
Miscanthus grass is a fast growing perennial plant meaning it only needs to be planted once and continues to grow larger each year helping trap carbon in the soil.
About the farmer…
Some mornings, fog drapes the mountains in solitude while the mourning dove's song is all that can be heard. Until Corwin and Amy Heatwole, their three kids Sierra, Aleah, and Colton, and their two dogs Suki and Thor, burst energetically from the house, ready for another busy day on Regeneration Cycle Farm.

The Heatwoles started this farm, located in historic New Market, Virginia, in the spring of 2021, but the story of this farming family goes back 6 generations. Corwin is the Founding Farmer and CEO of Farmer Focus. His passion for generational farming and sustainability drove him to start Farmer Focus back in 2014, after witnessing the toll conventional farming took on his family and his flocks. Corwin's goal with this newest endeavor is to create a farm that uses sustainable and regenerative farming methods to improve animal welfare while increasing efficiency.
When the time comes for Corwin and Amy to hand down their farm, they will do so knowing they've innovated and utilized the best strategies to ensure the farm is profitable, humane, and healthy. Today, their oldest daughter Sierra manages the farm, and if she has it her way, she'll be taking over any day now.
Ask A Farmer
What Generation Farmer Are You?
What other crops or livestock do you have on the farm?
How did your farm get its name?
I started this "farm of the future" with the goal of learning all I can about ways to make poultry farming as sustainable as possible, so I chose a name to reflect those practices.
Regeneration Cycle Farm
Farm ID: REGN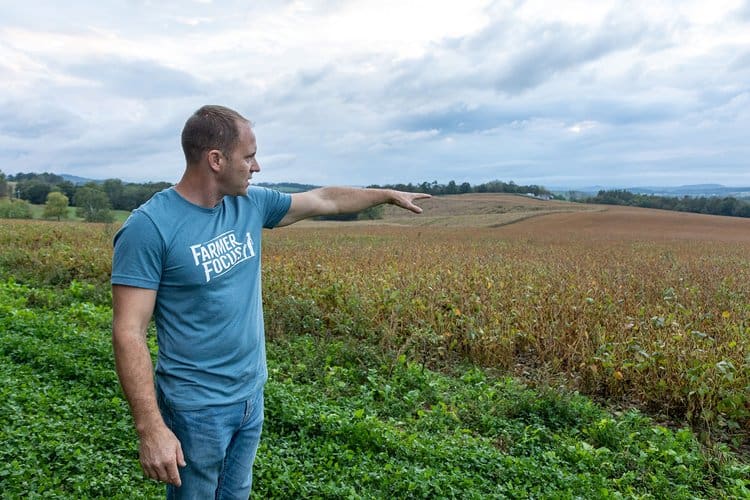 why farmer focus?
We believe in farming the right way, see what the Farmers Focus difference is.
Learn More