Farm ID: BBPO
Duane & Dane Blosser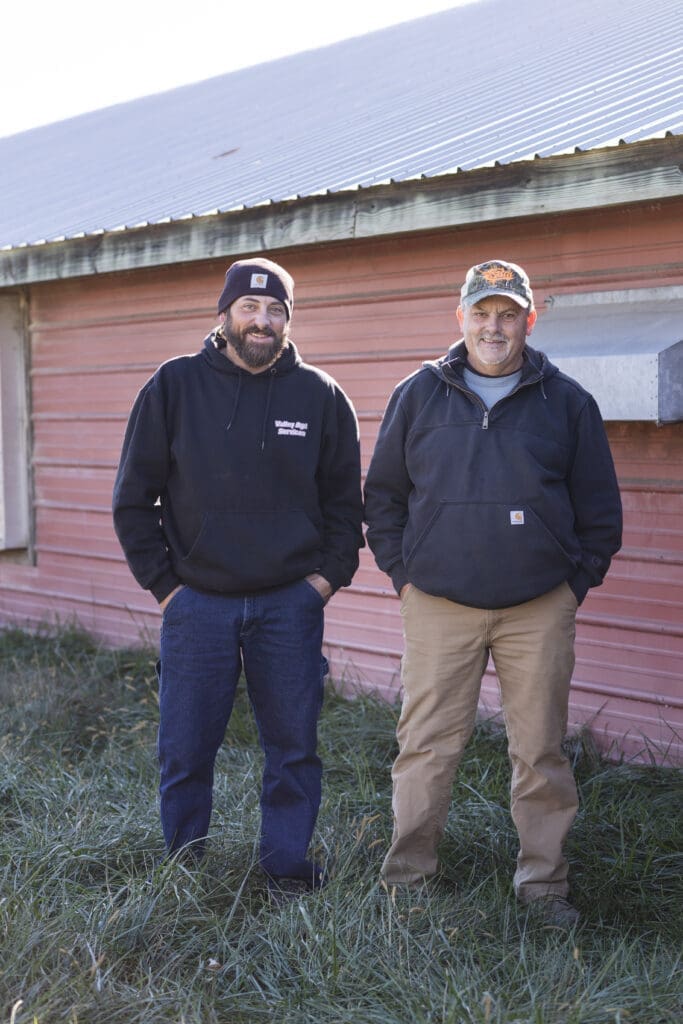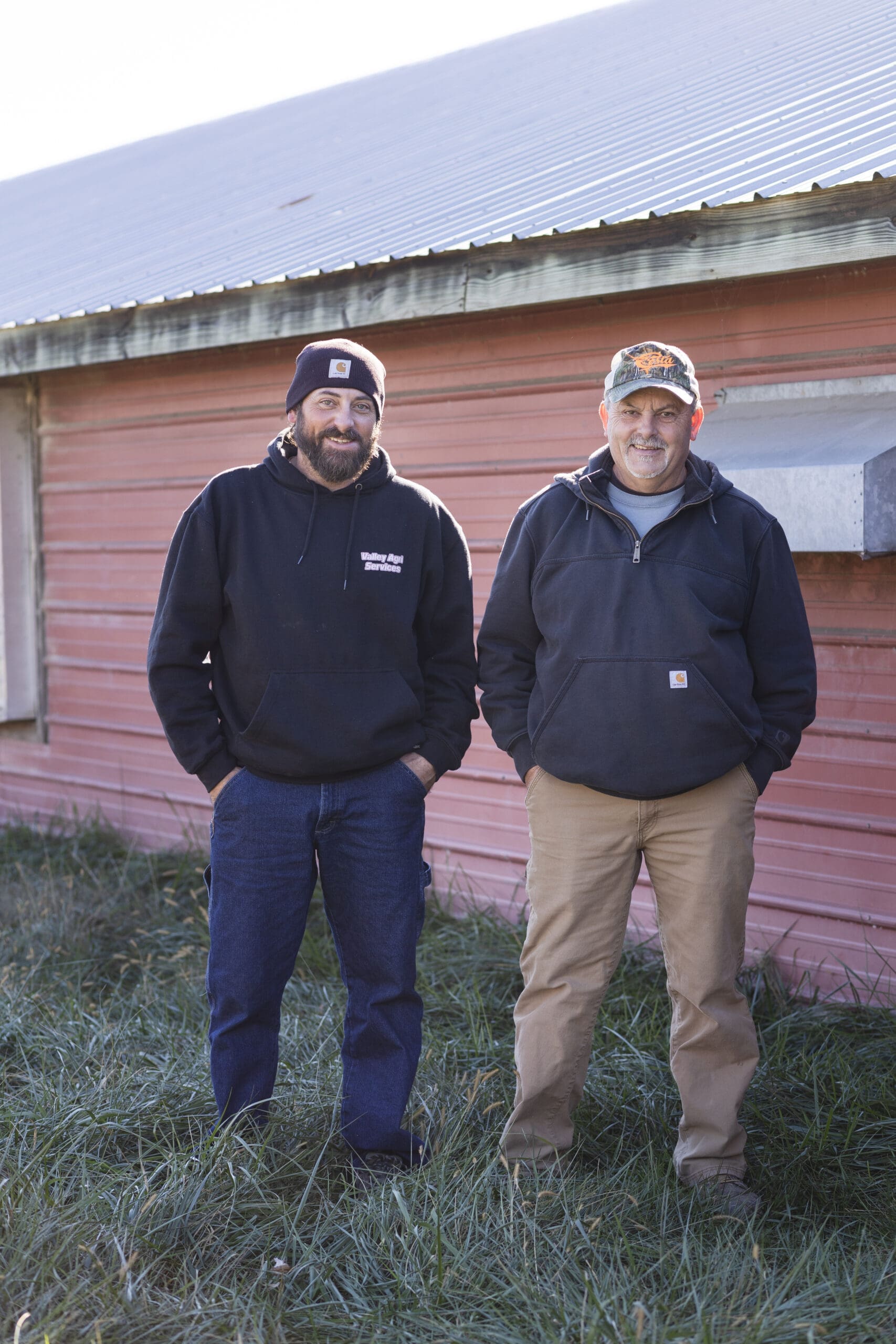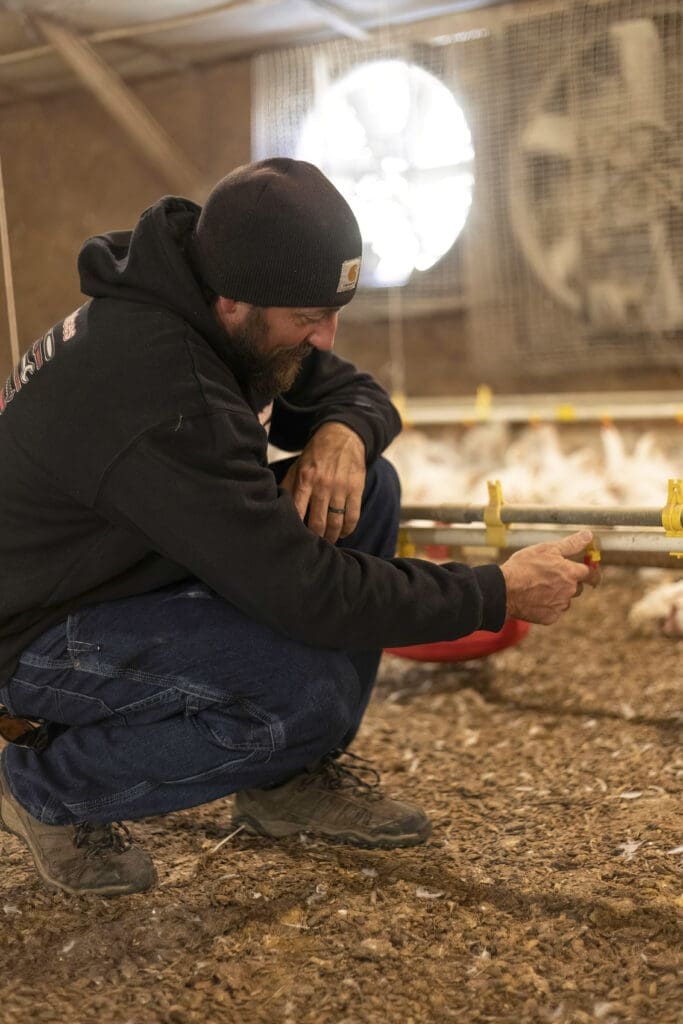 The Old Fashioned Way
Everything is done by hand without technology. The Blossers read temperatures & check water levels the old fashioned way to monitor their flock's health.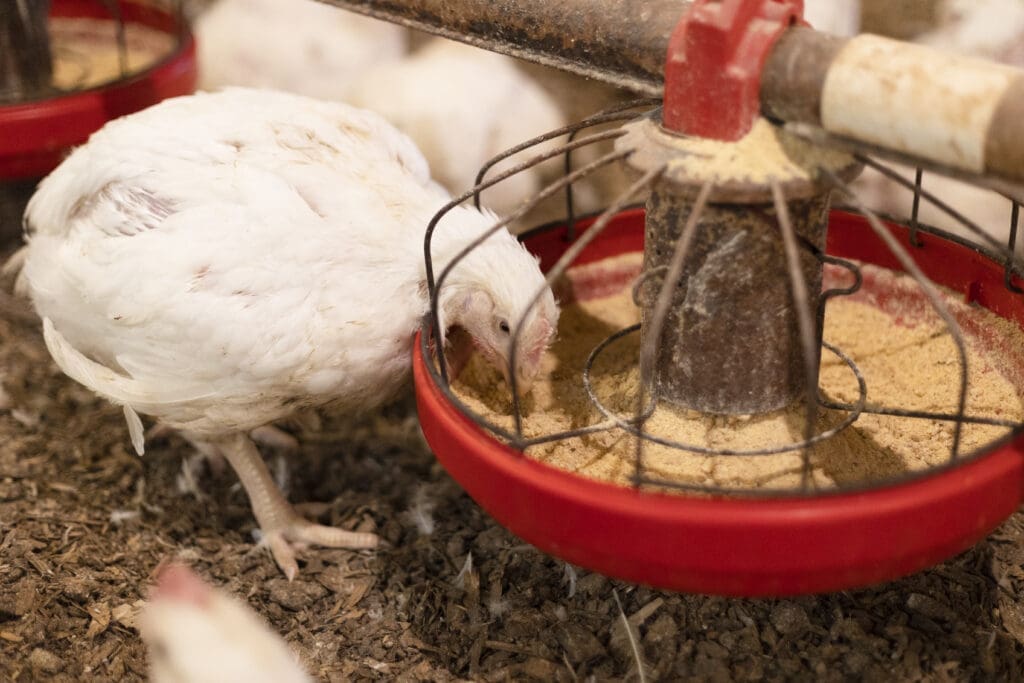 Organic & non-gmo corn & soy feed
As chickens eat indoors, the pans will fill with more nutritious feed. As the chickens grow, the pans lift to accommodate their height.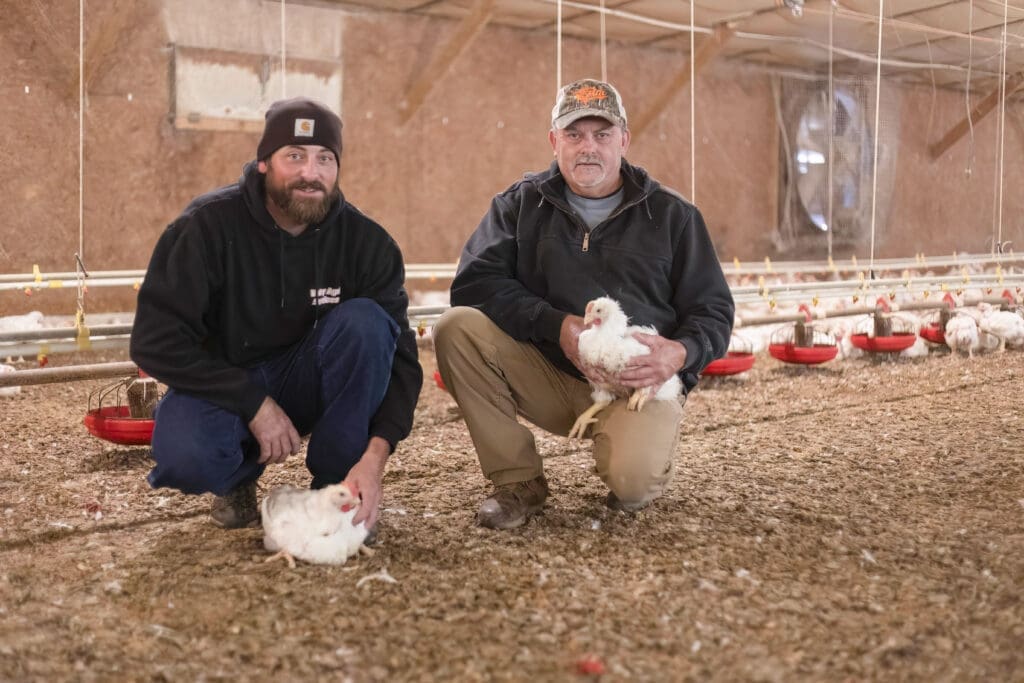 The great indoors
Too cold outside in the winter, chickens stay indoors with space to roam, fans moving air, and natural light.
The Blossers take pride in "farming the right way." Farming since 1989 in the Shenandoah Valley has given them the know-how on raising chickens and farming as a family. With three generations in the mix, farming is a way of life, and they hope the little farmers in the family will choose the same path. Partnering with Farmer Focus intrigued them so they could raise chickens "without chemicals and have healthier flocks." This father and son duo has peace of mind knowing that the chickens they raise will be a sustainable, nutritious food source. Though farming is not always easy, they say, "Never give up because these are skills you'll never learn in a book that will carry you through life's toughest moments."
why farmer focus?
We believe in farming the right way, see what the Farmers Focus difference is.
Learn More