We've all experienced food differently in the last two years. Some of it might have been positive: more family meals at home; starting a first backyard or patio veggie garden; or heck, maybe you became an InstaPot sensation on TikTok. But much of what we experienced has been a little rough: store shelves and cases without our favorite brands; higher prices for the food we do buy; or needing to tap into food banks or SNAP to keep our families fed.
While there is no "wave a wand" and make it all better solution to the challenges that the pandemic, supply chain disruptions, and now war has caused, there is reason for optimism that we as a country will move out of this. It will take many hands, certainly those of the people who grow and make our food, but also improved public policy to incentivize a food system that comes back online even more healthy, sustainable, and equitable.
On June 1st, the USDA announced a new framework to drive us in those directions. While the framework covers many areas of the supply chains that collectively deliver nutrition security in the US, there are a few areas that we at Farmer Focus are particularly excited to see.
On The Farm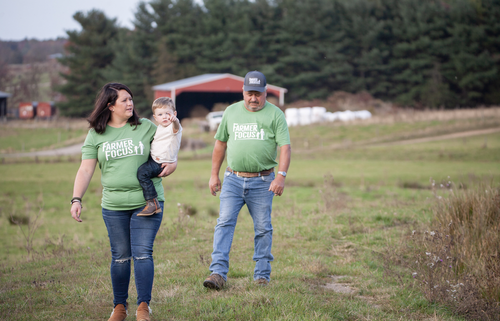 This program puts $300 million towards helping more farmers transition to organic farming and calls out the climate and environmental benefits of that transition. Farmer Focus gave input into the program, and we were thrilled to see that some of our recommendations made it, including funding farmer-to-farmer mentoring programs. We've seen firsthand what happens when farmers stop competing and start raising each other up by sharing information to make their operations more efficient, sustainable, and equitable for all. We believe farmers should get paid for all their work – including their work as educators and mentors.
Processing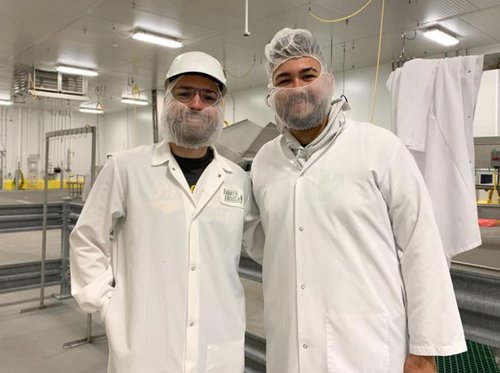 Moving from the farm to food processing, there are significant potential gains in increased development and training of workers to create safer processing facilities. One of the core tenets of Farmer Focus' culture has always been worker safety, which is reflected in our COVID response and our continued safety milestones, recently celebrating 5 Million Man Hours without a lost workday injury.
In addition to worker safety concerns in traditional meat and poultry processing, the USDA and administration continue to recognize that a lack of competition can create problematic bottlenecks for farmers and ranchers while limiting consumer choice. We saw this during the pandemic, with meat shortages and farmers unable to process their herds and flocks. In the USDA framework, there's funding for a new loan program to help small and medium processors expand their operations, focus investments on improving their waste and water management, and modernize equipment for food safety.
Farmer Focus applauds the USDA's efforts and celebrates all of the people who grow, make, distribute and prepare our food, from fields to grocery stores or restaurants. We believe the future of food for our families is more healthy and nutrient-dense food that benefits both people and our planet.
Matthew Dillon, Chief Sustainability Officer