At Farmer Focus, we celebrate Small Businesses every day. If you've bought Farmer Focus organic chicken, you have celebrated that too.
As we approach small business Saturday, we wanted to highlight how a simple package of Farmer Focus organic chicken allows small business owners and their communities to thrive.
Organic and Sustainable Starts at the Farm
Healthy chickens and sustainable farming practices are products of a supported farmer. Our 3rd party certifiers ensure that every farm meets Organic, Humane Certified, and non-GMO standards. In addition to 3rd party certifiers, Farmer Focus has a farm team that partners with our farmers to understand and offer guidance on-farm practices for individual farms. Because we offer our farmers the freedom to farm the best way for their families, their birds, and their small business, we find that most of our farmers exceed our standards.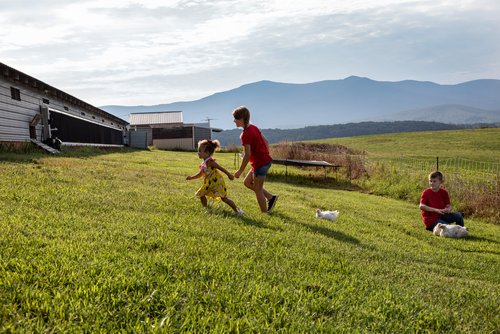 Fair Pay for Farmers
Our partner farmers report making 25-30% more with us than competitors. That means they can invest in more supportive technology and equipment for their farms. It also means that our farmers can contribute more to the communities in which they live. That support of the community is essential to ensuring that farms survive and thrive for generations.
Traceability to Farmers
Every package of Farmer Focus chicken includes a Farm ID so that you can trace your chicken back to the farmer who raised it. At Farmer Focus, we believe trust in claims starts with knowing the people behind your food.