Roasted Chicken Dinner
Serves: up to 2 | Cooking time: 1 hour, 20 minutes
Developed by Lexi's Clean Kitchen exclusively for Farmer Focus!
"This Roasted Chicken Dinner recipe is the perfect one-pan-meal. The tender and juicy chicken is roasted with garlic and herbs, and the accompanying vegetables are baked underneath the chicken."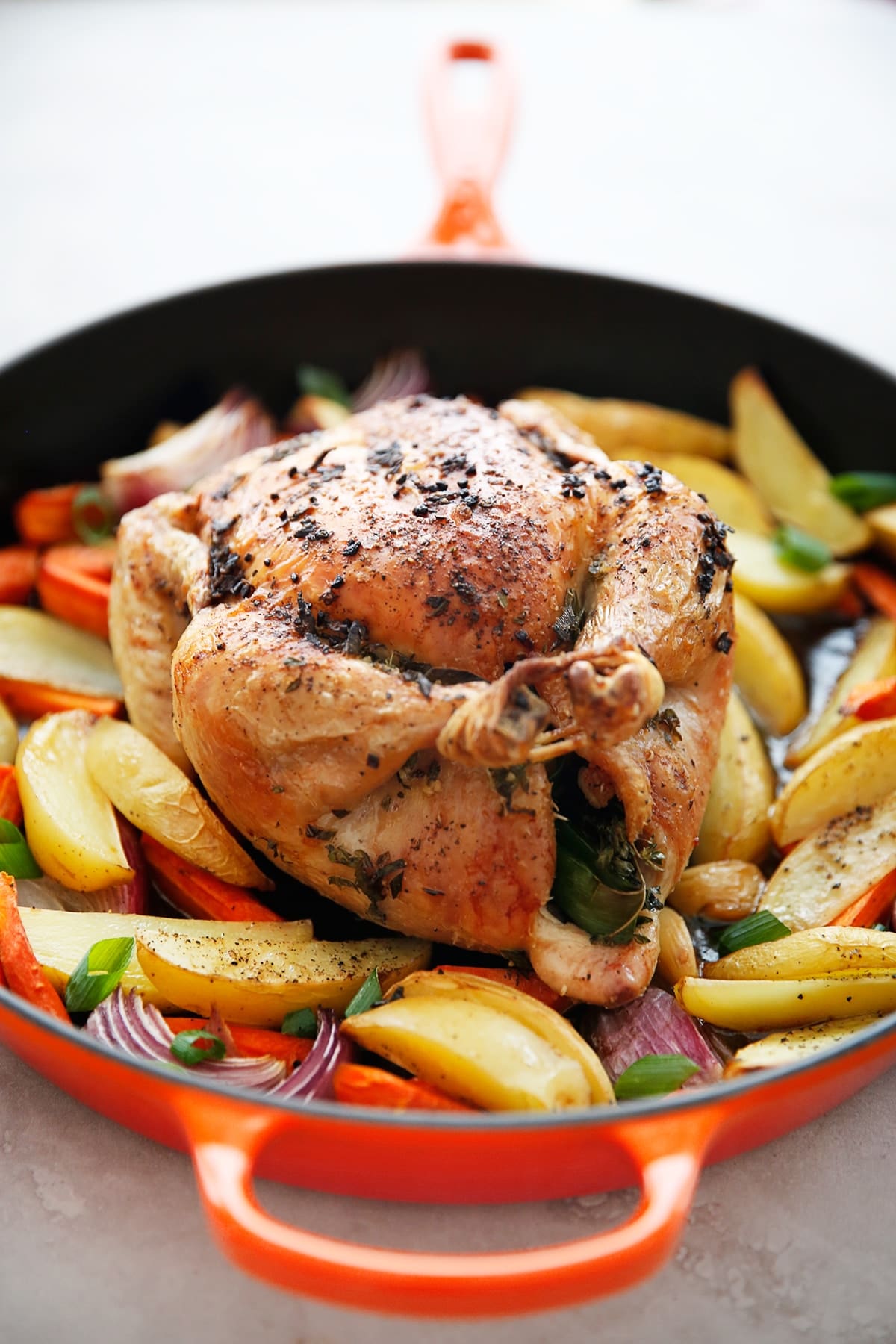 INGREDIENTS
3 medium potatoes, cut to same size

9 cloves garlic, divided

1 red onion, sliced

2 large carrots, cut to same size

1 tablespoon avocado oil

1 teaspoon fine sea salt

1/2 teaspoon ground black pepper

1-3 lb. Farmer Focus Whole Young Chicken

1 small bunch of thyme, divided

3 scallions, divided

2 sprigs sage, divided

3 tablespoons grass-fed butter, softened

fine sea salt and fresh ground black pepper
---
FEATURED PRODUCTS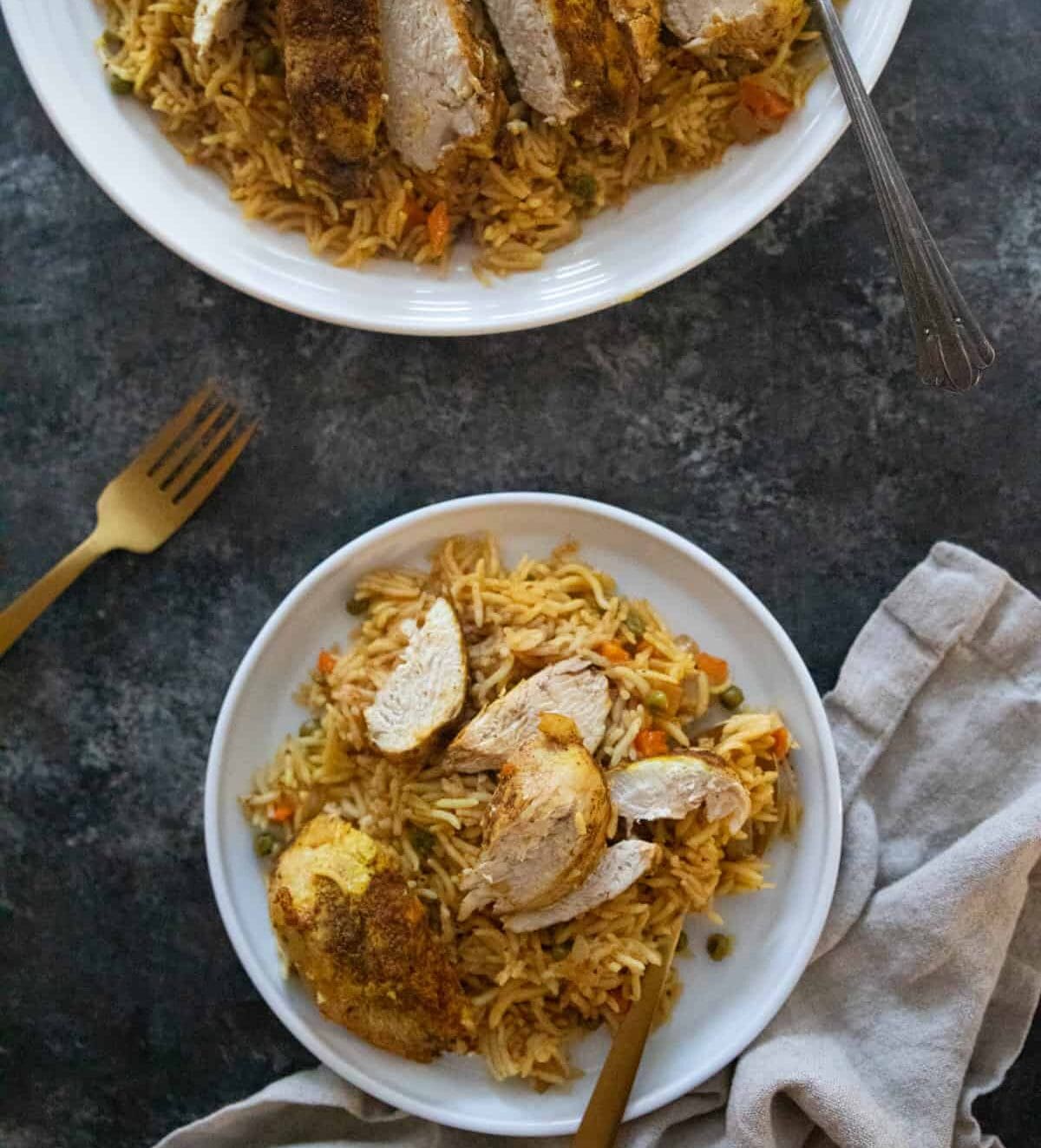 Made in Partnership with Unicorns In The Kitchen Celebrate Ramadan and Eid with Halal Certified chicken from Farmer Focus. "This Middle Eastern one-pan chicken and rice recipe is one of our family favorites. The chicken is seasoned with warm spices, and the rice is fluffy and tender."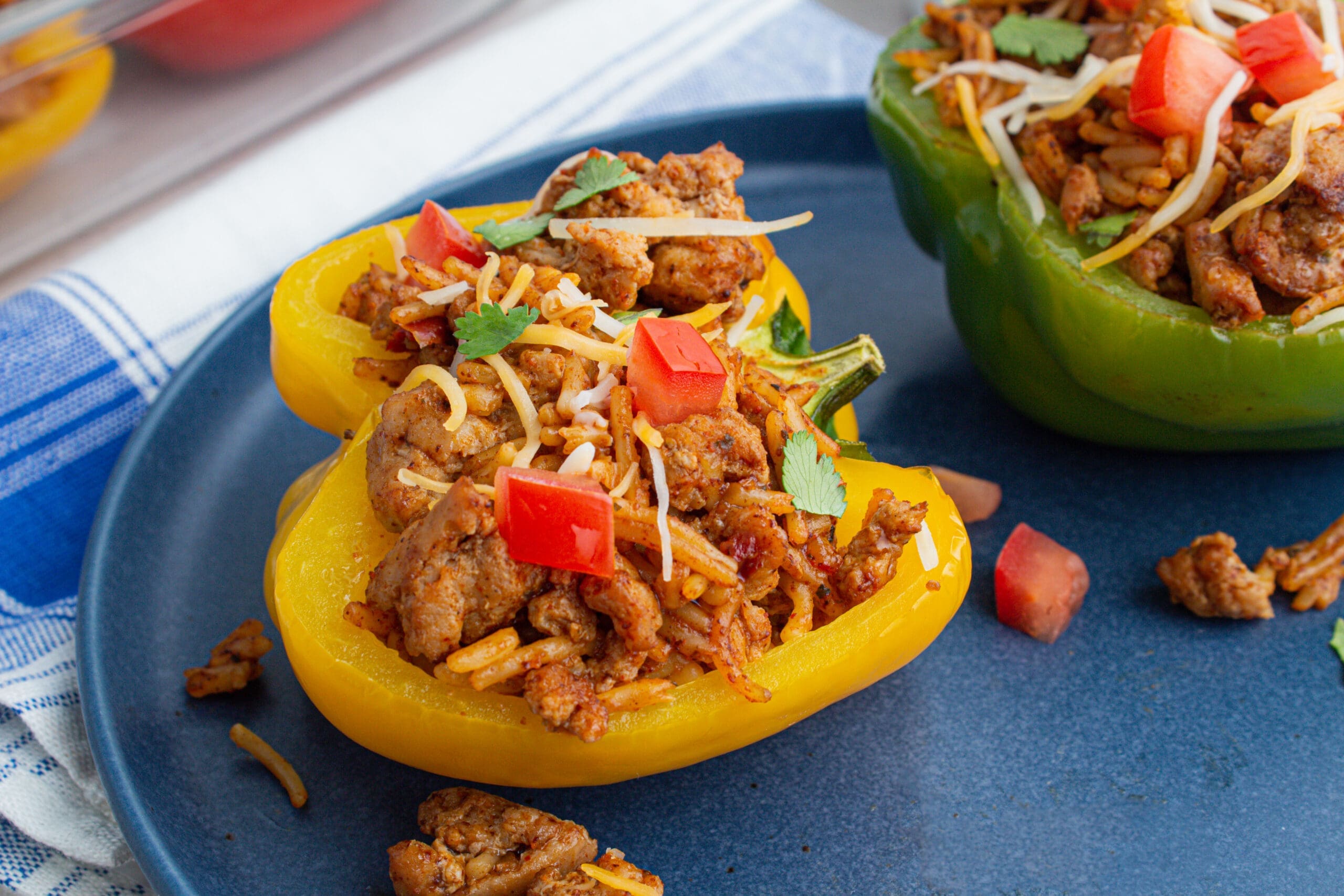 Taco Tuesday just leveled up! Enjoy our flavorful ground chicken and fresh veggies with every bite of these Chicken Taco Stuffed Peppers.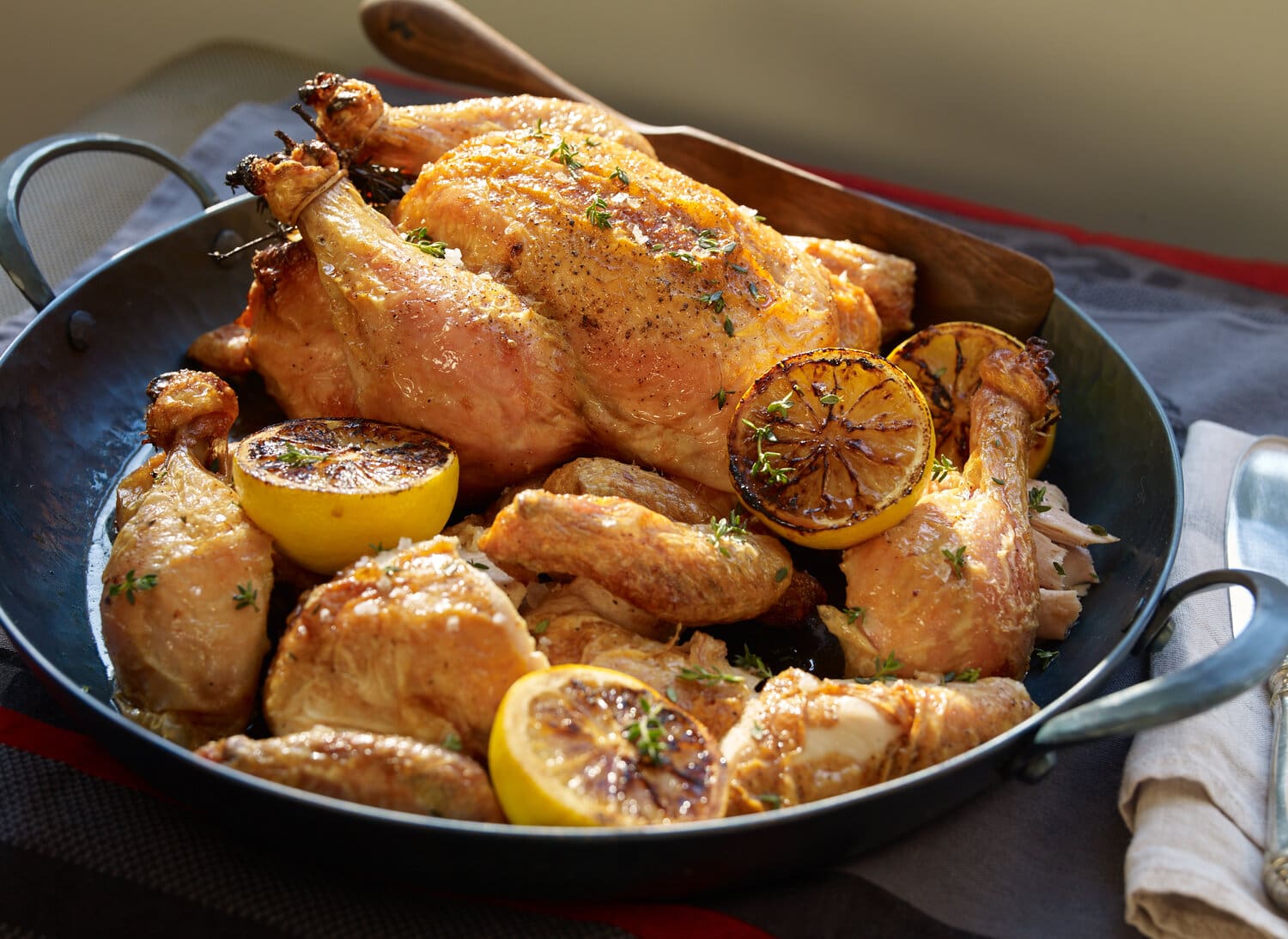 Recipe developed by Chef Michael Symon exclusively for Farmer Focus! Print Recipe