Korean Chicken Wings
Serves: up to 4 | Cooking time: 1 hour
Sweet & spicy meets tangy!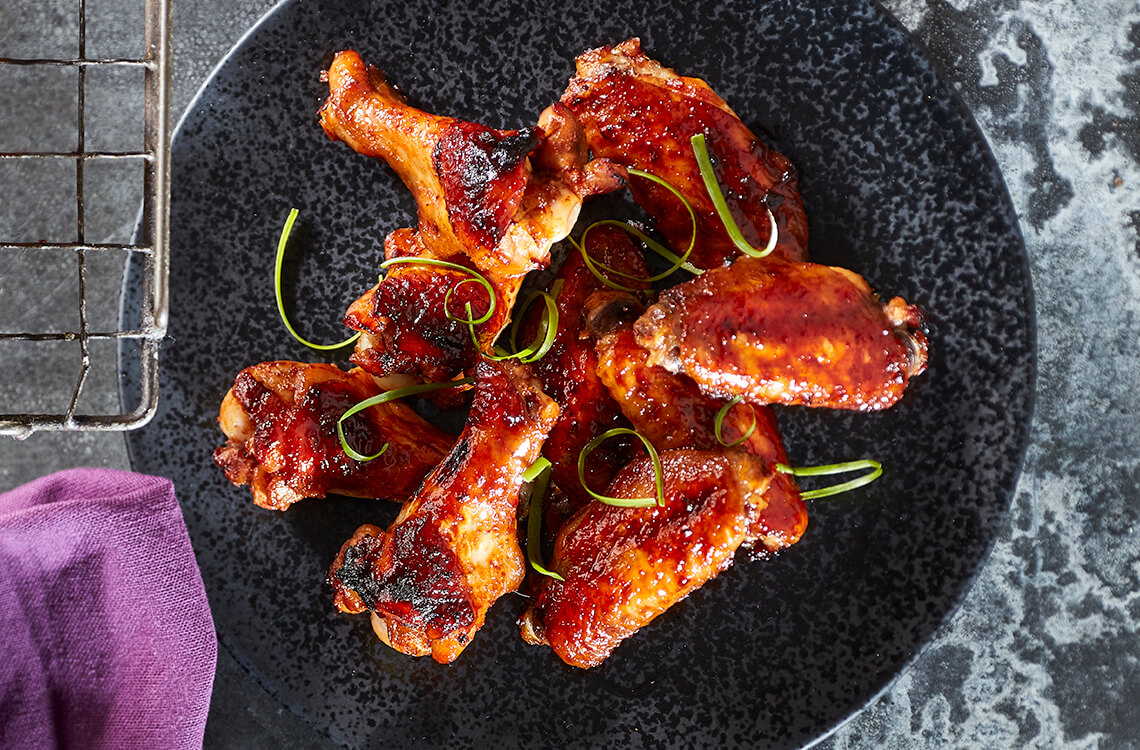 INGREDIENTS
1 package Farmer Focus Party Wings, about 14 oz.

3 garlic cloves, minced

2 tablespoons fresh ginger, minced

1/4 cup rice vinegar

1/4 cup soy sauce (simply substitute with tamari to make this recipe 100% gluten-free)

4 tablespoons Gochujang, Korean hot chili paste or Sriracha as a substitute

2 tablespoons sesame oil

2 tablespoons honey

2 green onions, slices or cut into strips
---
FEATURED PRODUCTS
INSTRUCTIONS
Preheat oven to 425º. Spray a rack with cooking spray and place it over a baking sheet that is lined with foil.
For the sauce – combine the garlic cloves, ginger, and the next 5 ingredients in a medium bowl, and stir well. Set aside 1/3 of the sauce to brush the wings as they bake.
Add the chicken wings to the sauce in the bowl, refrigerate and marinate for 30 minutes or up to 24 hours.
Arrange the wings on the rack, bake for 50 – 60 minutes, brushing them with the sauce every 15 minutes, and turn after 30 minutes. Garnish with the green onions and serve.
MORE FROM Farmer Focus Recipes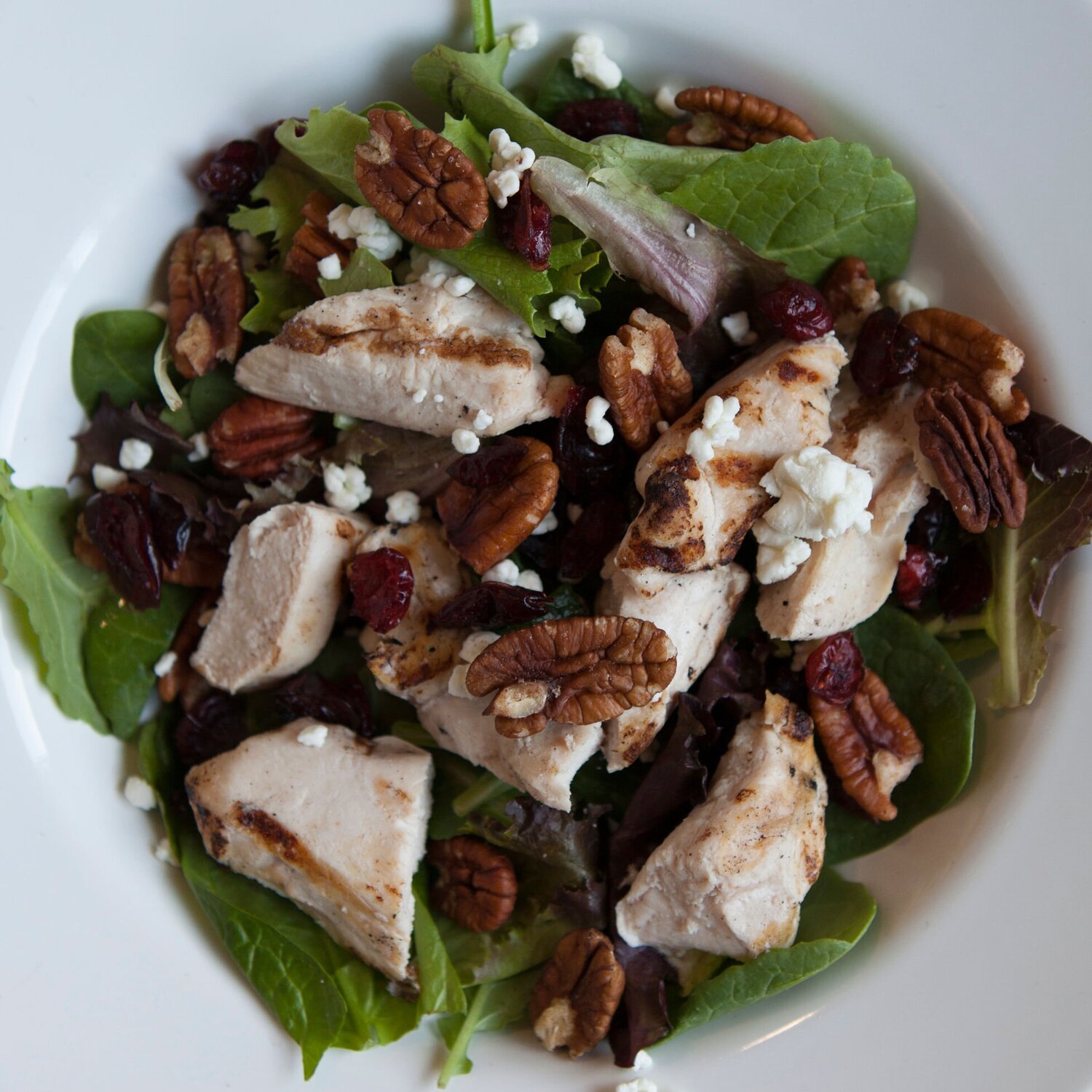 A Farmer Focus Simple Recipe! Print Recipe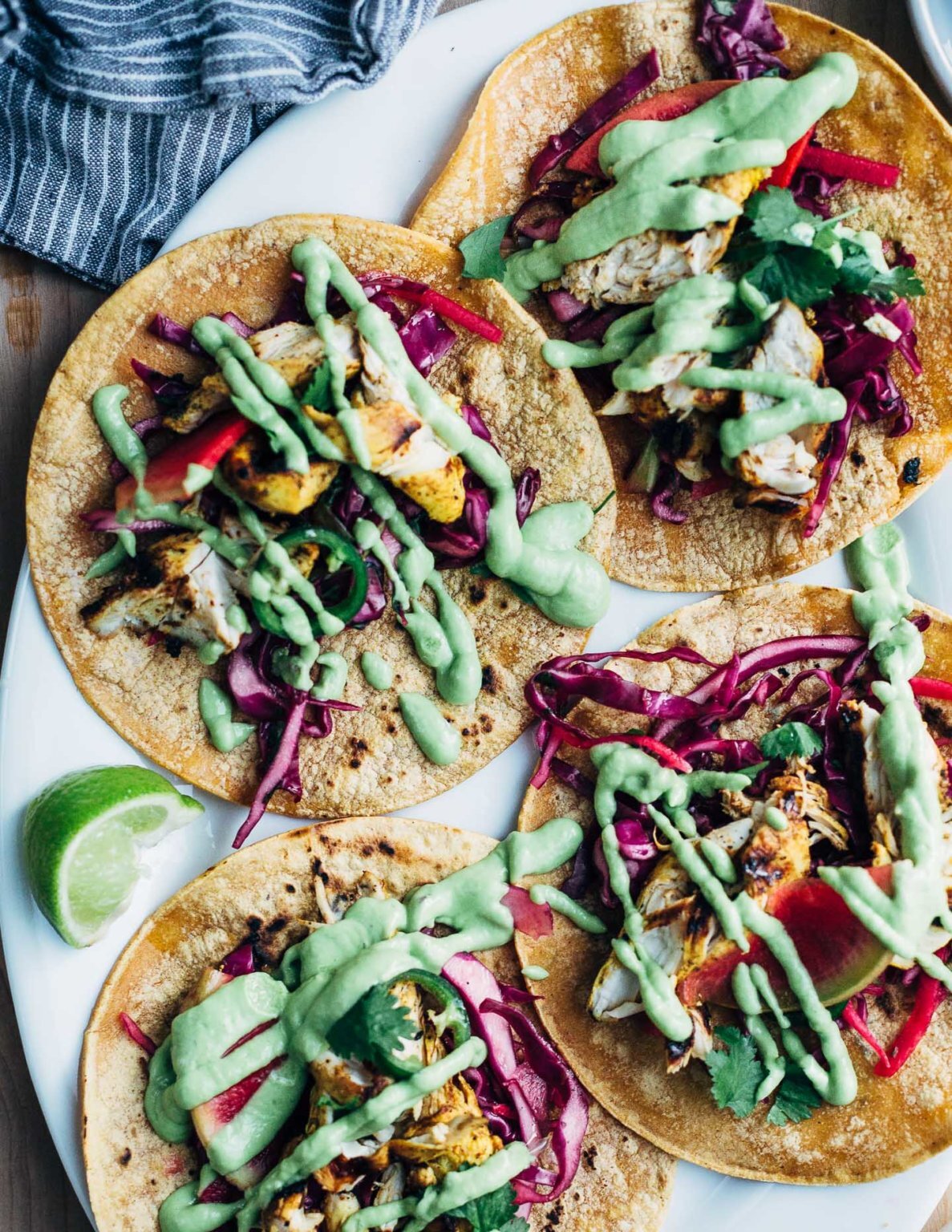 Developed by Brooklyn Supper, exclusively for Farmer Focus! "These quick and easy grilled chicken tacos start with a vibrant orange and lime juice marinade, and are layered with avocado-lime sauce, and a simple red cabbage and radish slaw."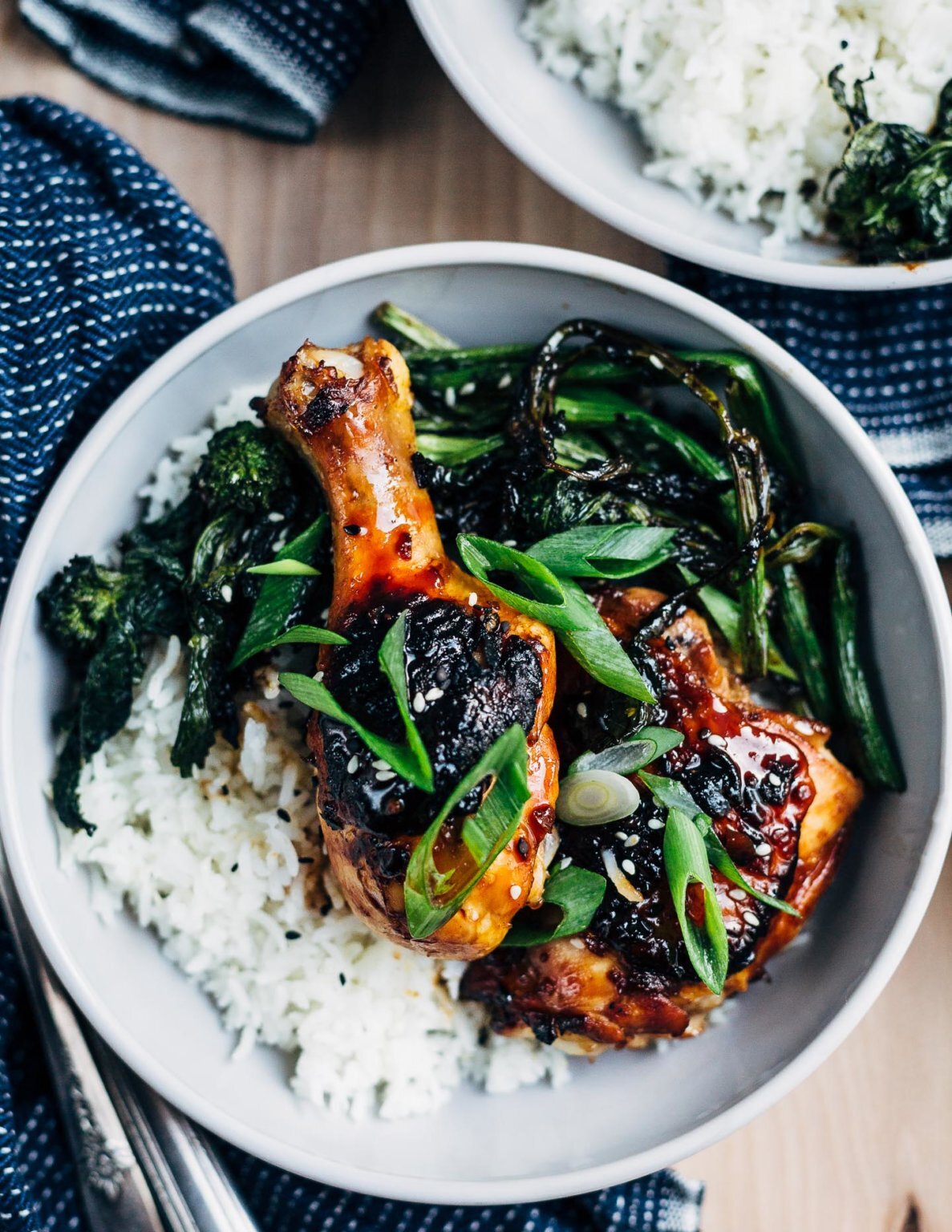 Developed by Brooklyn Supper, exclusively for Farmer Focus! "Honey-soy skillet chicken is a simple, versatile weekend dinner option with a quick honey-soy sauce that doubles as a marinade and a smoky glaze."