Hot Honey Grilled Chicken Thighs
Serves: up to 6 | Cooking time: 30 minutes
"These hot honey grilled chicken thighs have it all – smoky char from the grill, crispy skin that's sticky sweet with a kick of heat, and wonderfully tender, falling off the bone meat."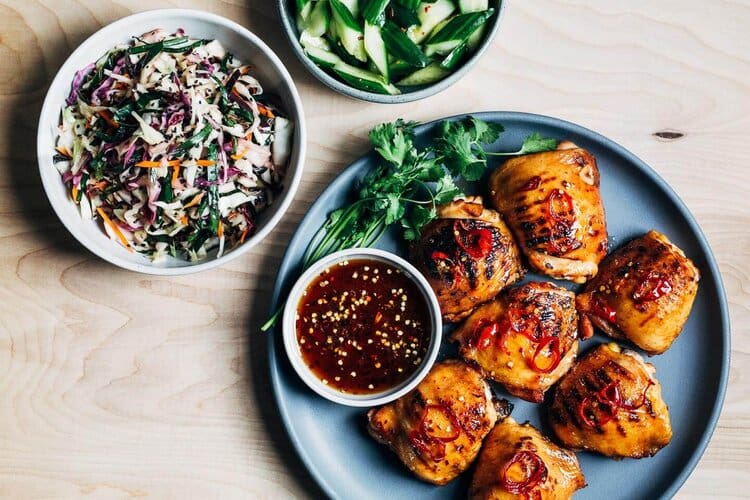 INGREDIENTS
Hot Honey
1/2 cup honey

1 - 2 red chilies, such as Fresno or Thai

thinly sliced

1 tablespoon apple cider vinegar

1 tablespoon fish sauce

1 teaspoon ground cayenne

1 teaspoon red pepper flakes

Pinch sea salt
Chicken
2 packs Farmer Focus Bone-In, Skin-On Chicken Thighs (about 8 thighs)

1 tablespoon sea salt

1 teaspoon ground cayenne

Sliced green onions minced cilantro, and lime wedge for serving
---
FEATURED PRODUCTS
INSTRUCTIONS
The night before, pat chicken thighs dry and set in a wide, shallow dish. Sprinkle chicken on both sides with sea salt and cayenne pepper. Refrigerate uncovered overnight.

To make the hot honey, combine the honey, chilies, vinegar, fish sauce, cayenne, red pepper flakes, and pinch sea salt in a small saucepan over medium heat. Let mixture come to a gentle simmer, then turn heat to low and cook 5 minutes. Stir occasionally. Set aside to cool.

Light charcoal and allow to heat up, then bank to one side of the grill. Allow coals to cool a little, until you can comfortably hold your hand over them for a few seconds.

Brush the skin side of the chicken generously with hot honey sauce.

Place chicken skin-side down on the grill over coals. It's important not to crowd the chicken, so cook in 2 batches if needed. Grill chicken for 1 1/2 – 2 minutes until skin is nicely browned but not blackened, then flip and grill for another 1 1/2 – 2 minutes.

Move chicken to the side of the grill that's not over the coals and brush with hot honey sauce again. Cover grill and cook until chicken reaches a temp of 165 degrees F (about 10 – 15 minutes).

Remove from grill and brush with hot honey again. Top chicken with additional hot honey, and garnish with green onions, cilantro, and lime wedges. Serve with sides like cucumber salad and vibrant, crunchy slaw.
MORE FROM Brooklyn Supper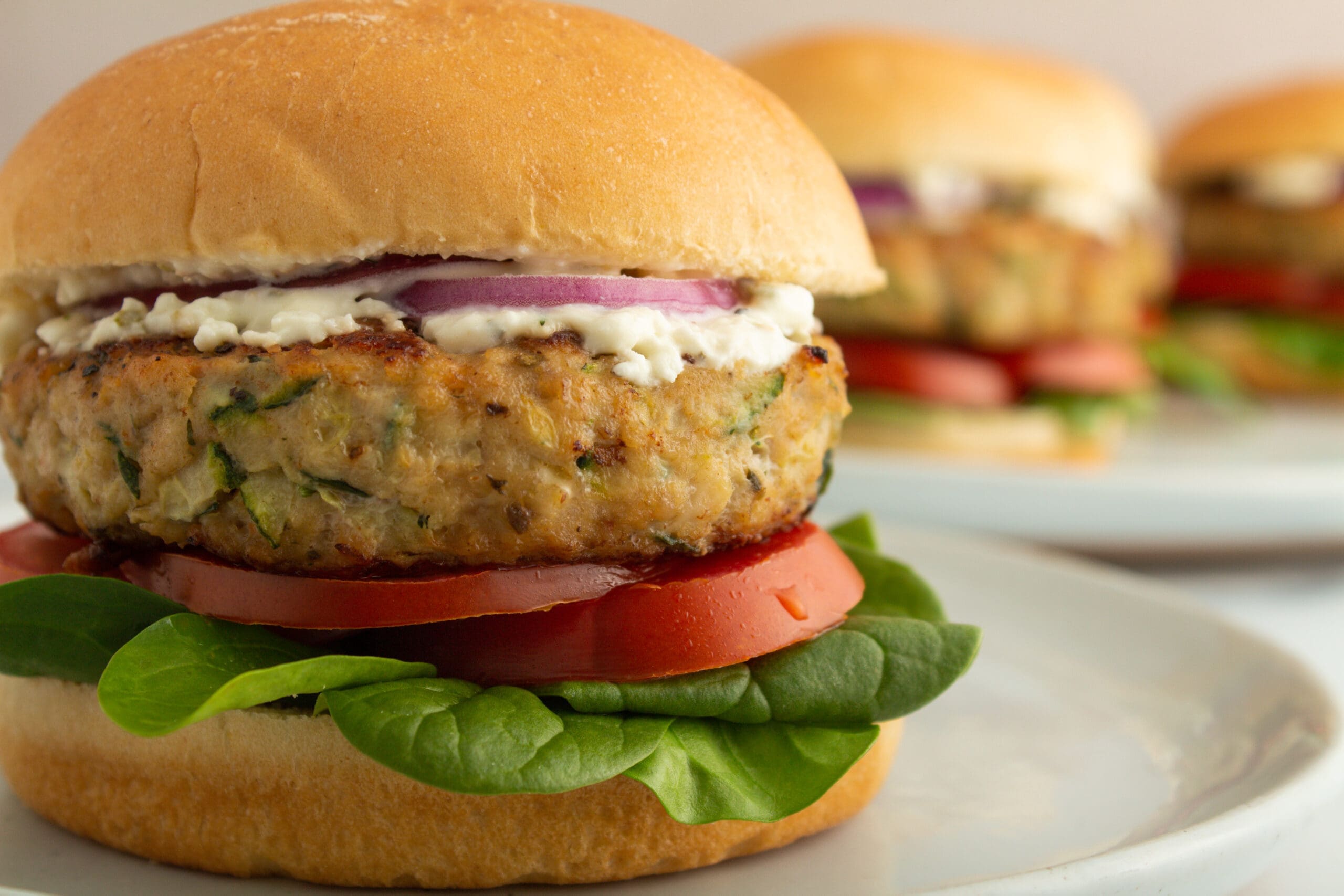 Our butcher-style ground chicken blend offers a light take on hearty meals like burgers without sacrificing the burger taste and satisfaction.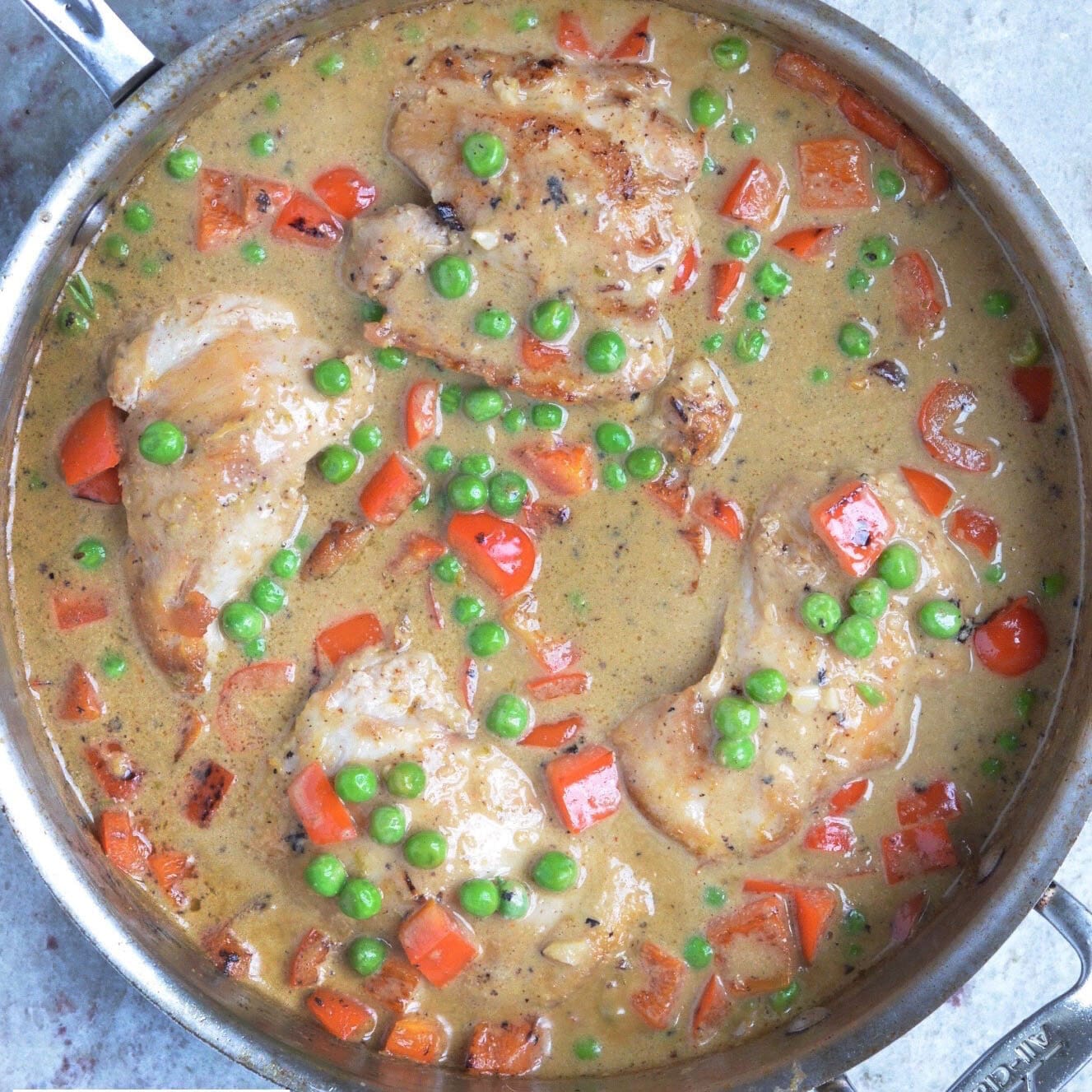 Developed by Lisa Leake exclusively for Farmer Focus! "Easy one-dish dinner that's allergy-friendly! It's dairy-free and, if you use gluten-free soy sauce, also gluten-free. Plus, you can make it all in one pan, and it's great leftover."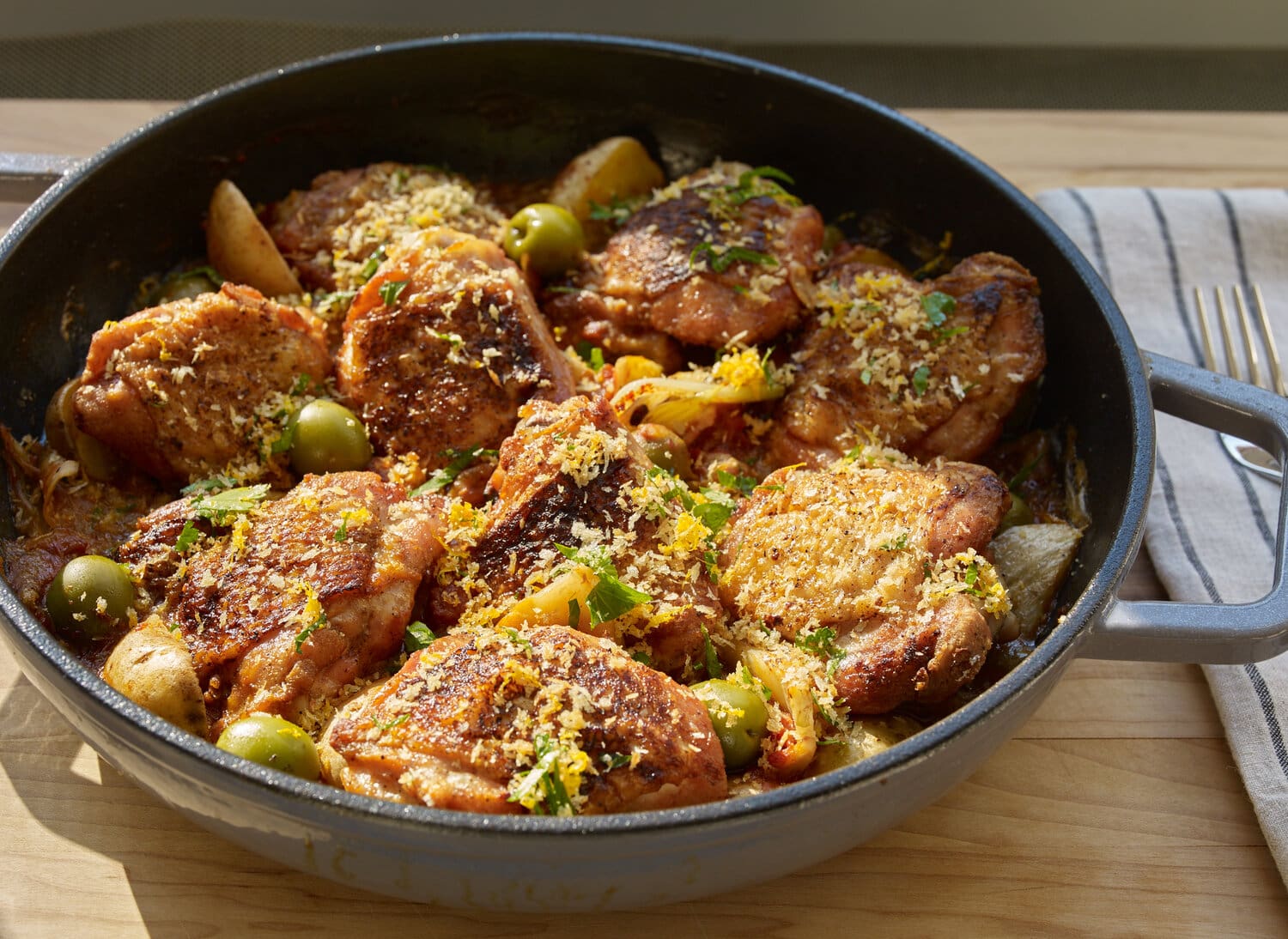 Recipe developed by Chef Michael Symon exclusively for Farmer Focus! Print Recipe