Healthy Chicken Noodle Soup
Serves: up to 4 | Cooking time: 1 hour, 35 minutes
Use chicken on the bone to give this classic recipe
an extra dose of protein & minerals.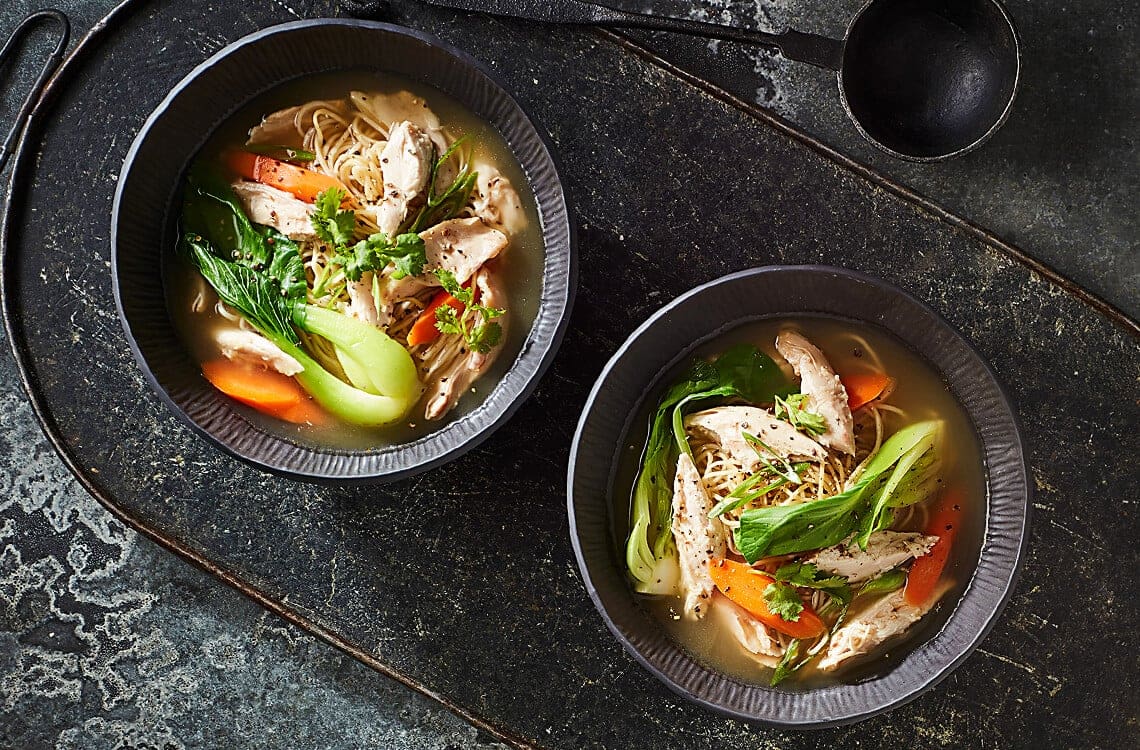 INGREDIENTS
Making the soup
1 Farmer Focus Whole Young Chicken, or 8-Piece Cut Up Chicken

10 cups cold water

1 small onion, halved

2 small pieces of celery with leaves

2 bay leaves

6 peppercorns

1 teaspoon salt or to taste
Add the vegetables
1 cup carrots, sliced

2 onions, quartered and sliced

1 cup celery, sliced

1 cup baby bok choy, pieces

2 oz. baby spinach leaves

8 oz. thin egg noodles, cooked

2 tablespoons flat-leaf parsley, chopped

2 tablespoons dill, chopped

Cracked pepper
---
FEATURED PRODUCTS
INSTRUCTIONS
Rinse chicken parts and put in a large stockpot; add water, onion, celery leaves, bay leaves, and peppercorns. Bring to a boil over medium-high heat, reduce heat to medium and simmer for 1 hour; skimming the impurities from the surface as needed.
Remove chicken and vegetables from the soup, discard the vegetables and let the chicken cool a bit; remove the skin, take the meat off the bones and shred it. Discard the skin and bones.
Season the soup with salt, add the carrots, onions, celery, and cook until the vegetables are tender about 30 minutes. Add the shredded chicken, bok choy, and spinach leaves, and cook for 5 minutes.
Put the noodles in the bowls, ladle the soup on top and sprinkle with parsley. dill and cracked pepper.
MORE FROM Farmer Focus Recipes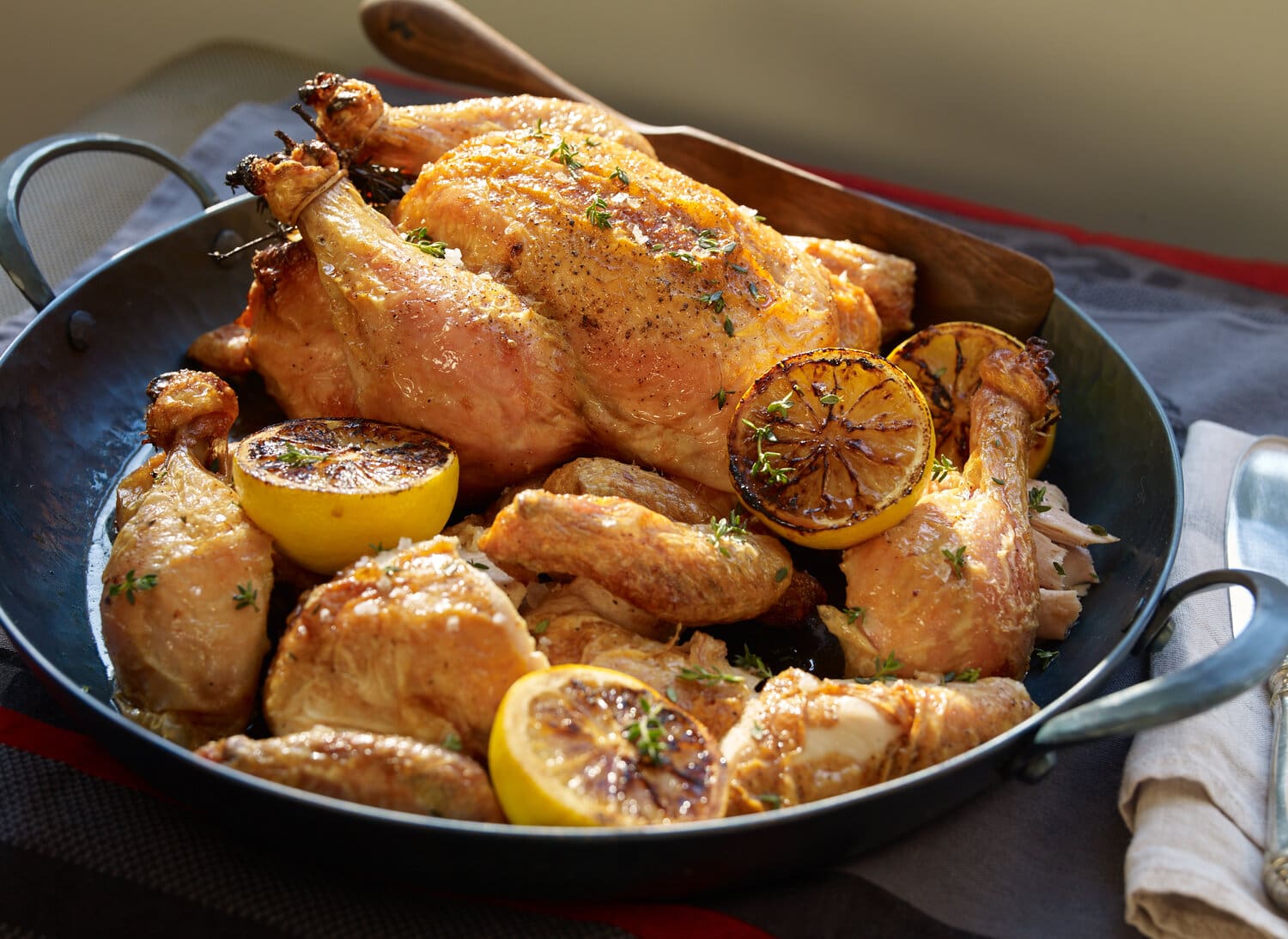 Recipe developed by Chef Michael Symon exclusively for Farmer Focus! Print Recipe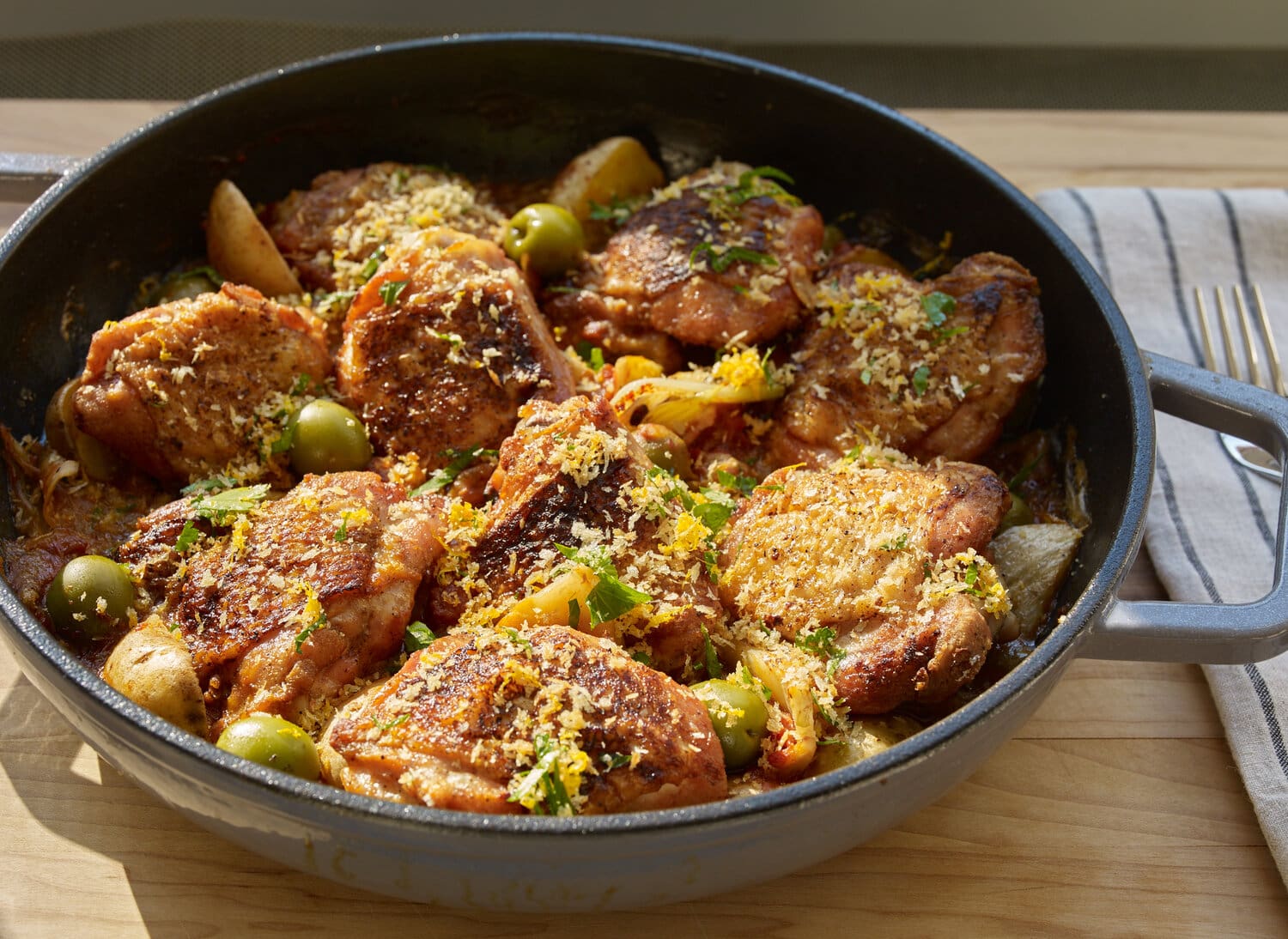 Recipe developed by Chef Michael Symon exclusively for Farmer Focus! Print Recipe