Chicken & Dumpling Soup with Spring Vegetables
Serves: up to 6 | Cooking time: 1 hour, 20 minutes
Developed by Brooklyn Supper, exclusively for Farmer Focus!
"A simplified springtime spin on traditional chicken and dumpling soup made with fresh chives, young carrots, turnips, and radishes."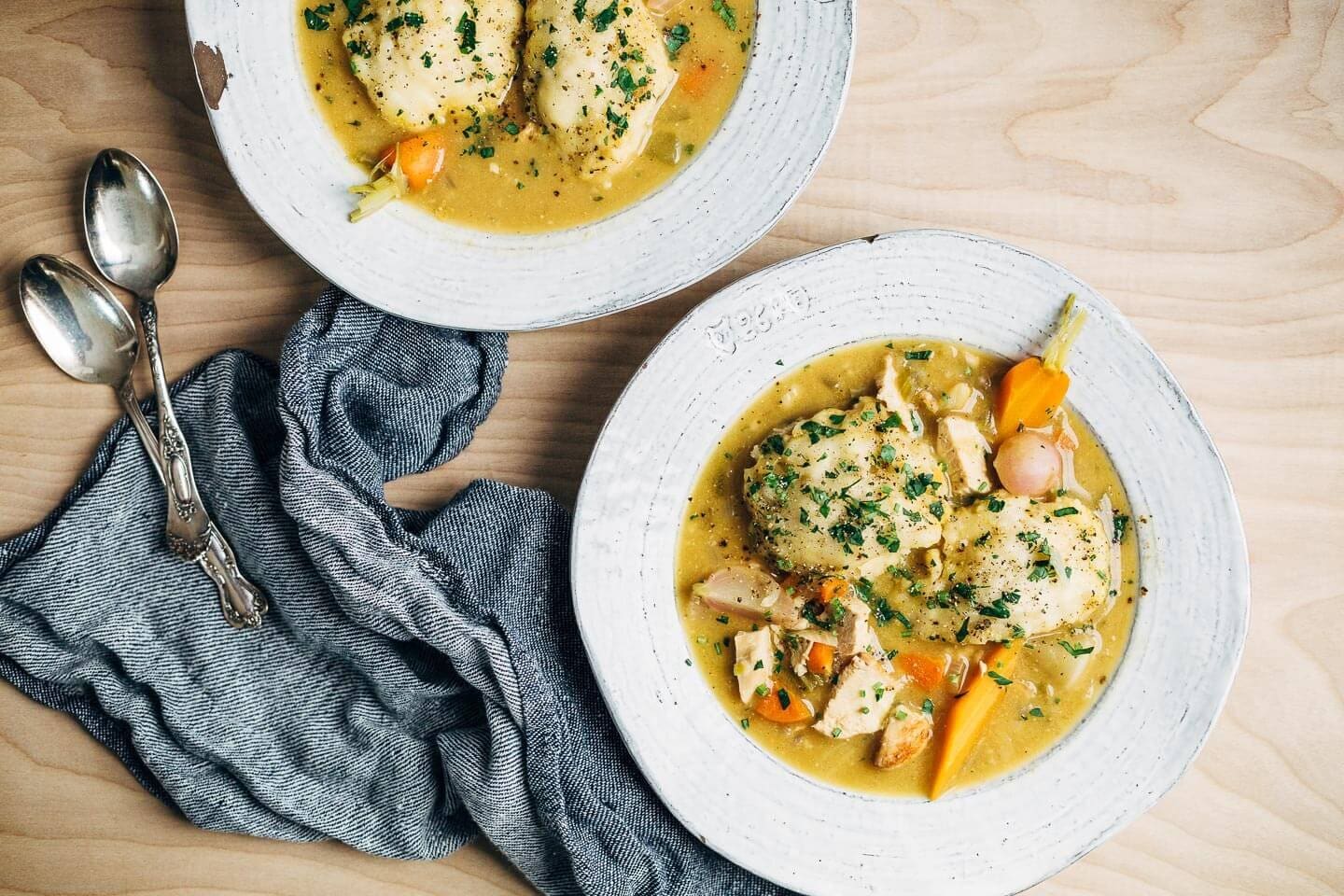 INGREDIENTS
For the Soup
2 Farmer Focus skinless, boneless chicken breasts (about 1 1/2 pounds)

Sea salt

Fresh ground pepper

4 tablespoons unsalted butter, divided

1 yellow onion, diced

4 cloves garlic, smashed, peeled, and minced

3 celery ribs, diced

3 young carrots, preferably with greens attached, scrubbed with greens trimmed, diced1/4 cup all-purpose flour

4 cups low-sodium chicken broth

3 young carrots, preferably with greens attached, scrubbed with greens trimmed, halved lengthwise and cut into 3-inch segments

8 small radishes, greens trimmed, halved or quartered

1 medium turnip, peeled and cut into 1/4-inch thick wedges

1/4 cup fresh chives, thyme, or parsley, minced, divided
For the Dumplings
2 tablespoons unsalted butter, melted and cooled

1 1/2 cups all-purpose flour

1 1/2 teaspoon baking powder

3/4 teaspoon sea salt

2 tablespoons minced chives, thyme, or parsley

3/4 cup buttermilk (or 1/2 cup plus 3 tablespoons milk and one tablespoon apple cider or other vinegar)

1 egg
---
FEATURED PRODUCTS
INSTRUCTIONS
See the full Brooklyn Supper post for instructions.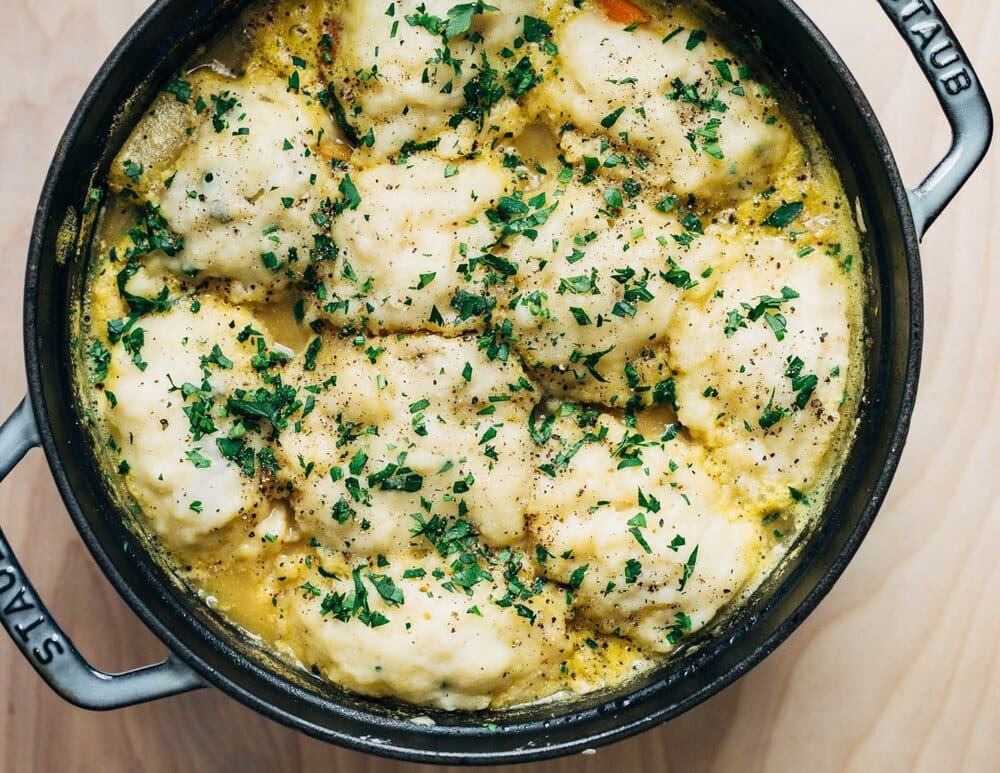 MORE FROM Brooklyn Supper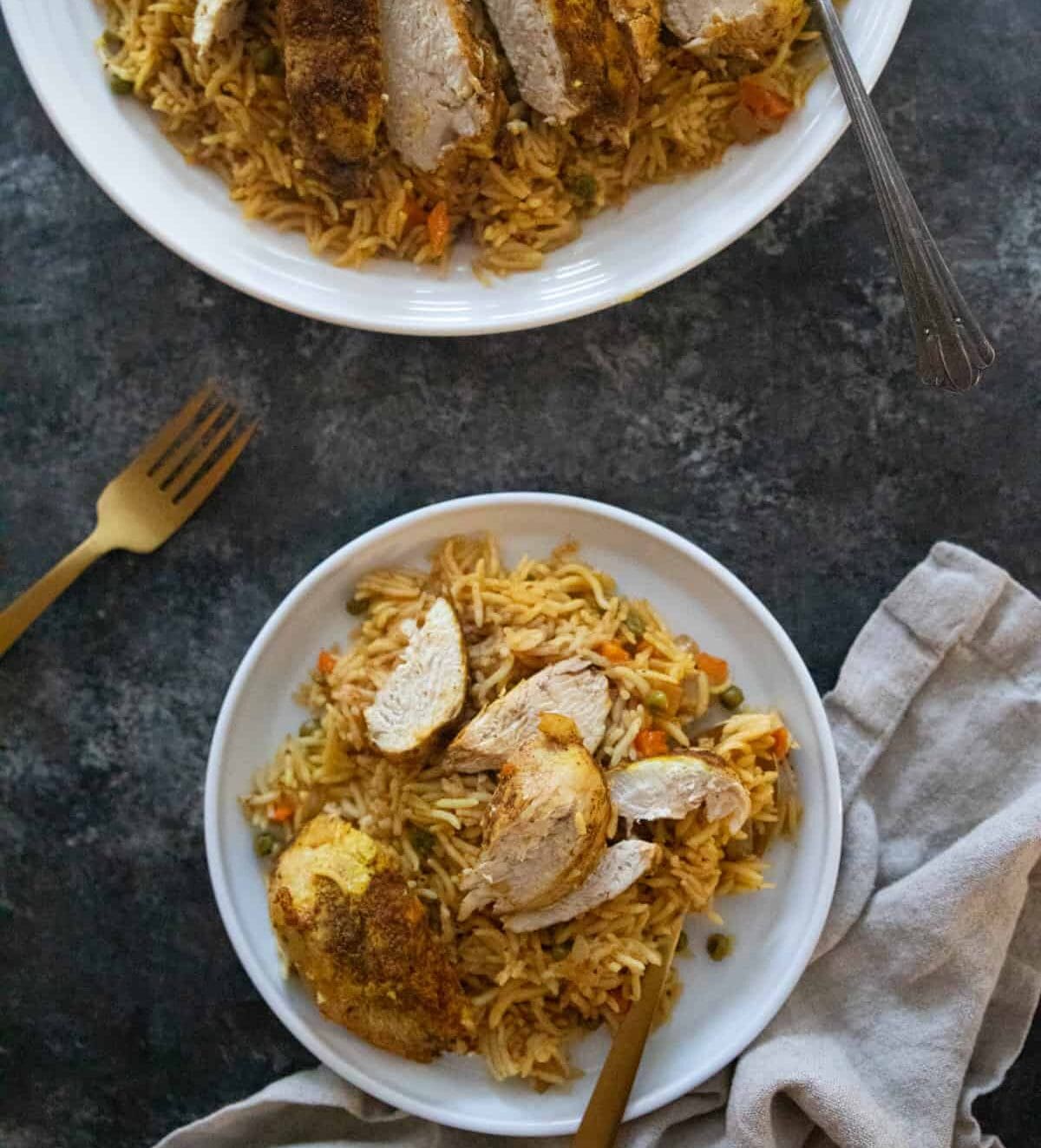 Made in Partnership with Unicorns In The Kitchen Celebrate Ramadan and Eid with Halal Certified chicken from Farmer Focus. "This Middle Eastern one-pan chicken and rice recipe is one of our family favorites. The chicken is seasoned with warm spices, and the rice is fluffy and tender."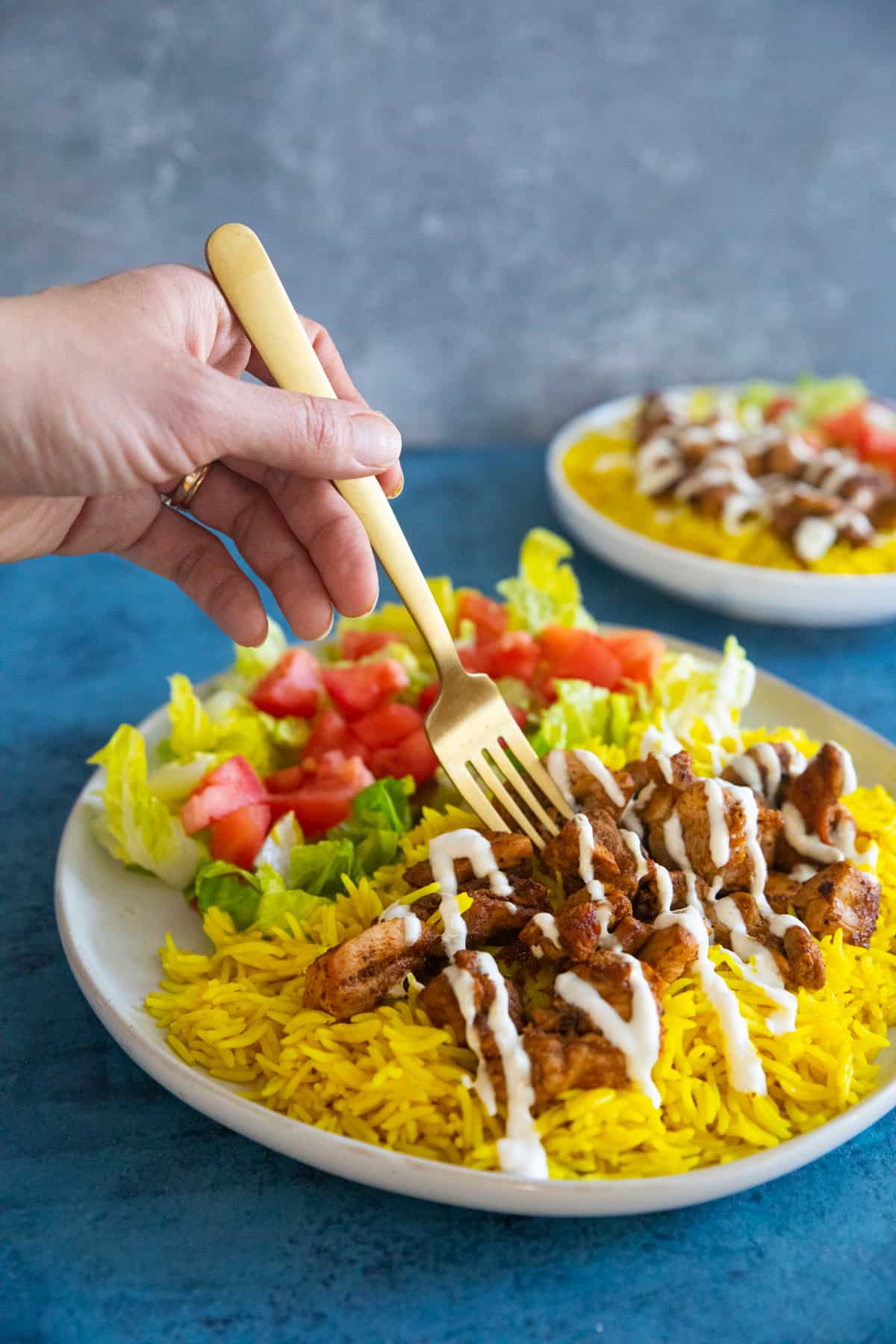 "Street food is loved by everyone no matter where you're from. From chicken shawarma and doner kebab to kumpir and arayes, Middle Eastern and Mediterranean street food is known for its bright flavors. Halal cart chicken and rice is no exception and has been a staple of NYC street food scene for a long time." – Unicorns In The Kitchen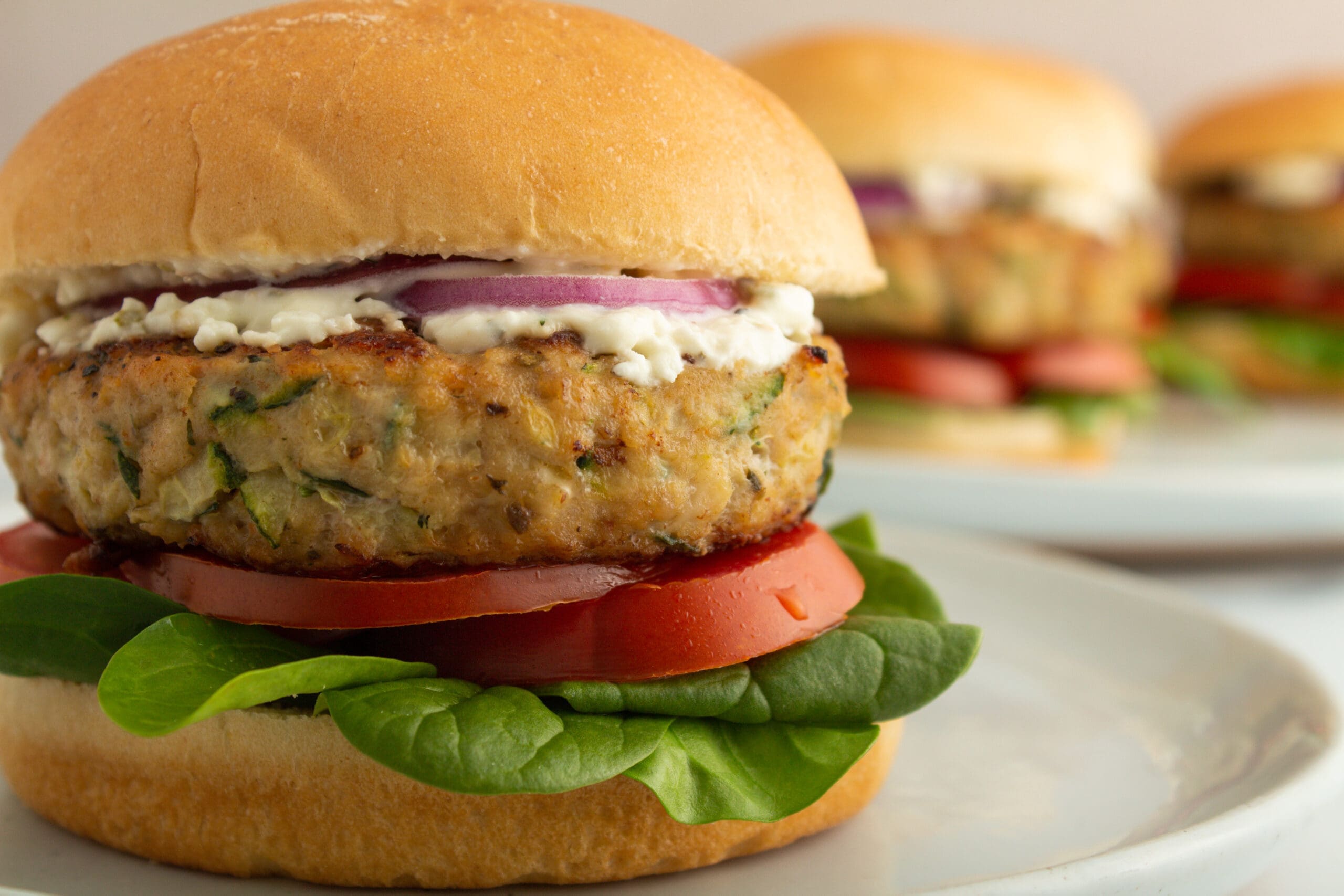 Our butcher-style ground chicken blend offers a light take on hearty meals like burgers without sacrificing the burger taste and satisfaction.