Chicken and Waffles
Serves: up to 5 | Cooking time: 40 minutes
A Farmer Focus Simple Recipe!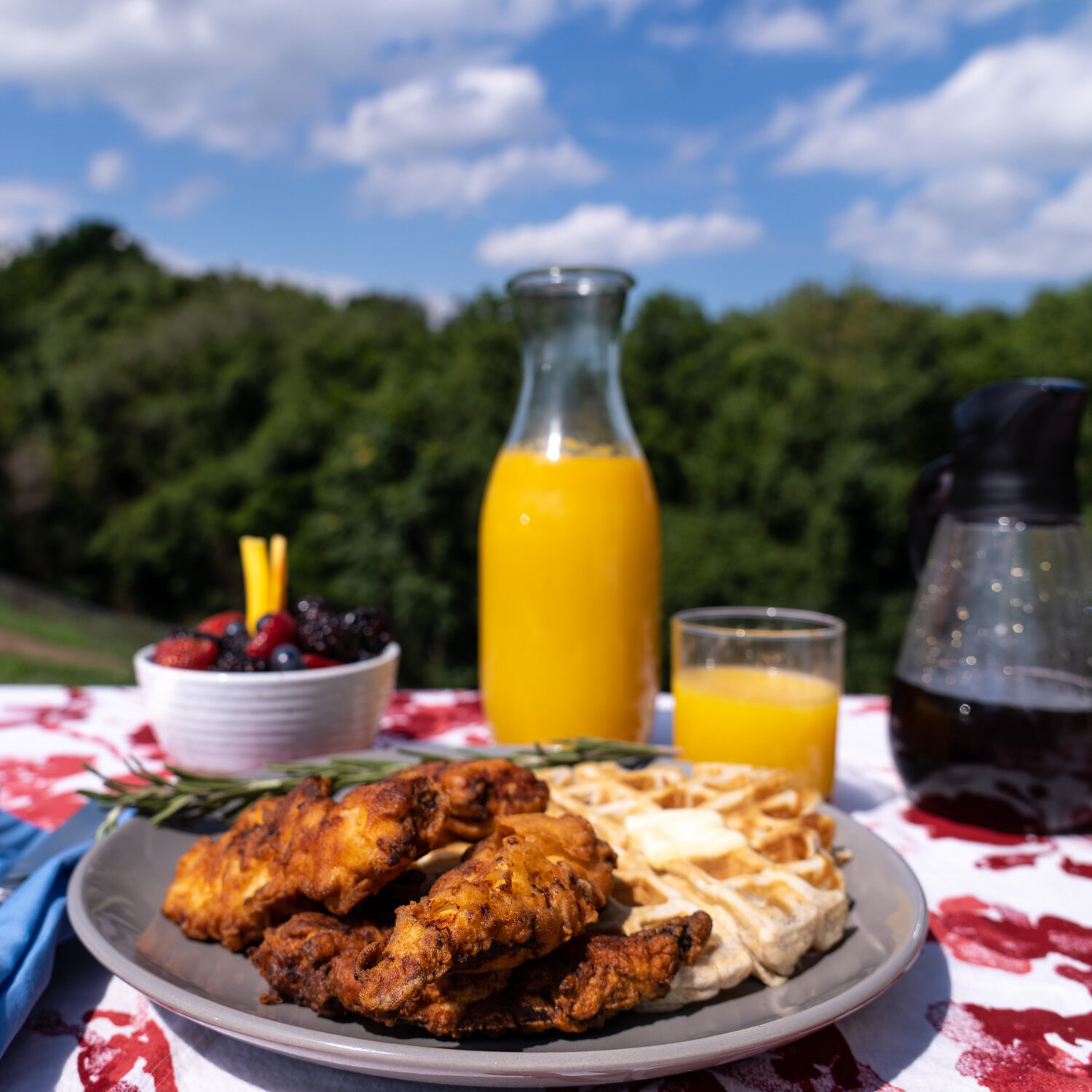 INGREDIENTS
One package Farmer Focus Chicken Tenders

canola oil
For the Marinade
1 cup buttermilk

1 tbsp hot sauce

1 tsp garlic powder

1 tsp fresh rosemary

salt and pepper to taste
For the Breading
1 cup flour

1 tsp baking powder

1 tsp smoked paprika

pinch of cayenne pepper
For the Waffles
1 cup all-purpose flour

1 tsp baking powder

1/4 tsp salt

1 1/2 tbsp sugar

1 tsp cinnamon

1/2 tsp vanilla extract

1 cup milk

1 egg

1 1/2 tbsp butter - melted
---
FEATURED PRODUCTS
INSTRUCTIONS
Mix together buttermilk, hot sauce, garlic powder, rosemary, salt, and pepper.

Pour marinade over chicken in Farmer Focus package, seal with plastic wrap, and marinate for 30 min-4 hours.

While the chicken marinates, mix together the flour, baking powder, smoked paprika, cayenne pepper, salt and pepper. Set aside.

In a separate bowl, mix 1/2 cup of milk, vanilla extract, sugar, melted butter, and egg.

Add flour mix to milk mix and combine well. Then, add remaining 1/2 cup of milk and stir to combine.

Grease waffle iron and follow instructions for accurate cooking times. You can keep the waffles warm in a 200° oven while frying the chicken.

Heat 1-2 inches of canola oil on medium-high heat, coat the marinated chicken in the flour mixture (tapping off any excess flour), then fry chicken in oil for 6-8 minutes, turning occasionally. Be sure not to overcrowd the pan.

Top waffles with chicken and drizzle with your favorite syrup. Enjoy!
MORE FROM Farmer Focus Recipes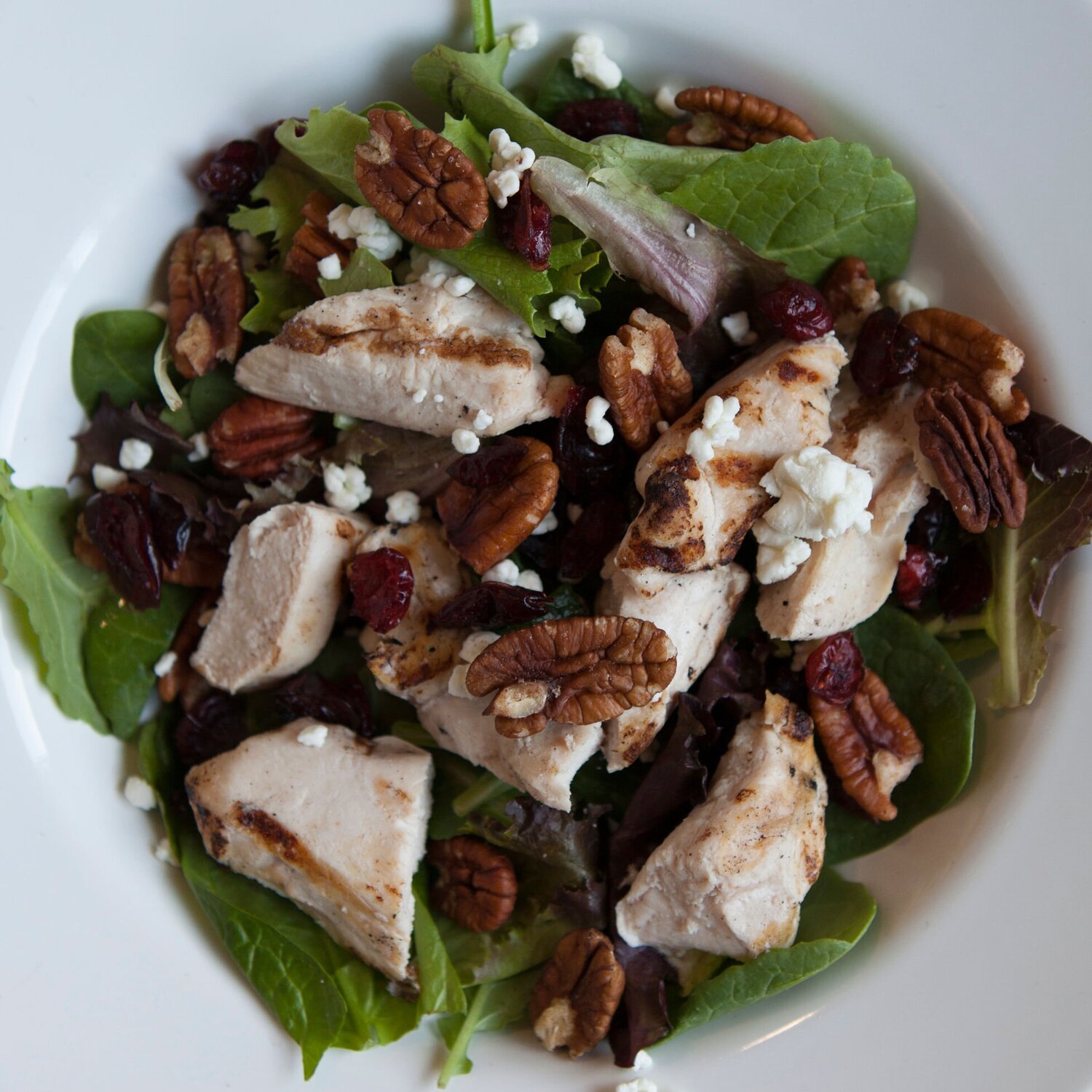 A Farmer Focus Simple Recipe! Print Recipe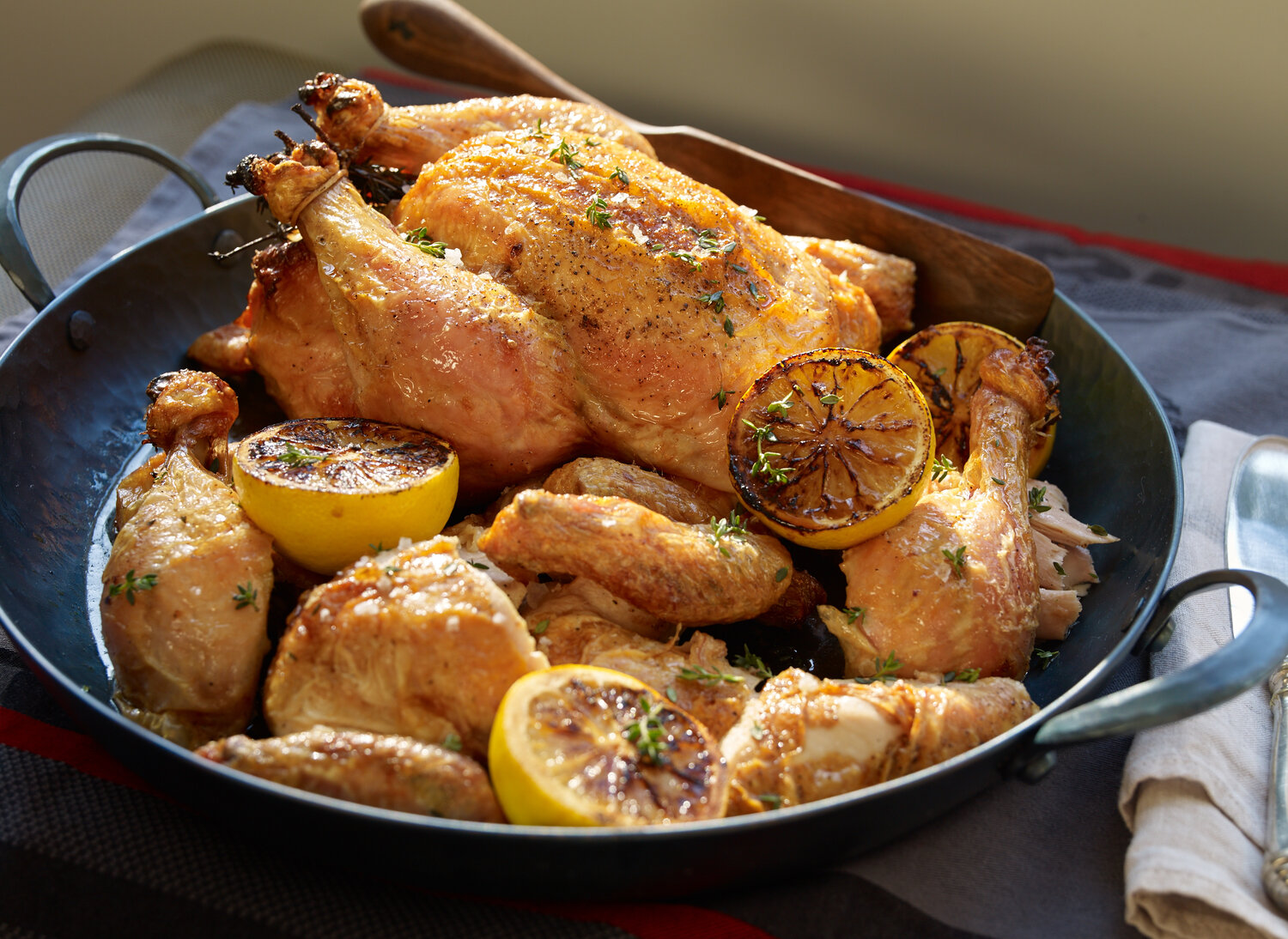 Recipe developed by Chef Michael Symon exclusively for Farmer Focus! Print Recipe