Buffalo Chicken Dip
Serves: up to 8 | Cooking time: 2 hours
Step up Game Day with high-quality ingredients like Farmer Focus Organic Chicken Breast, Franks Red Hot©, and Primal Kitchen Ranch©. This slow cooker buffalo chicken dip recipe will allow you to quickly prep, set your slow cooker on high, and walk away to prepare everything else for game day.
Need some inspiration for what to dip in your dip? We've got you covered.
baby carrots
celery
Siete© tortilla chips *gluten-free
Crackers
baguette
INGREDIENTS
1 lb of shredded FF chicken breast, cooked

2 packages of cream cheese, softened (total of 16 oz)

1 cup Franks Red Hot©

1 cup Primal Kitchen© ranch dressing

chopped green onions

(as many as your heart desires)
INSTRUCTIONS
1.Place FF chicken breast on an oven-safe pan and bake at 350°F for 30 minutes, flipping halfway through or until the internal temperature reaches a minimum of 165°F. You can also check to ensure the chicken is fully cooked if the juices run clear.
2. Shred the chicken breast. You can do this with a fork or put it in a mixer until it is shredded.
3. Place all ingredients in a slow cooker in the order they are listed.
4. Cook on high for 1.5 hours, then mix well.
MORE FROM Farmer Focus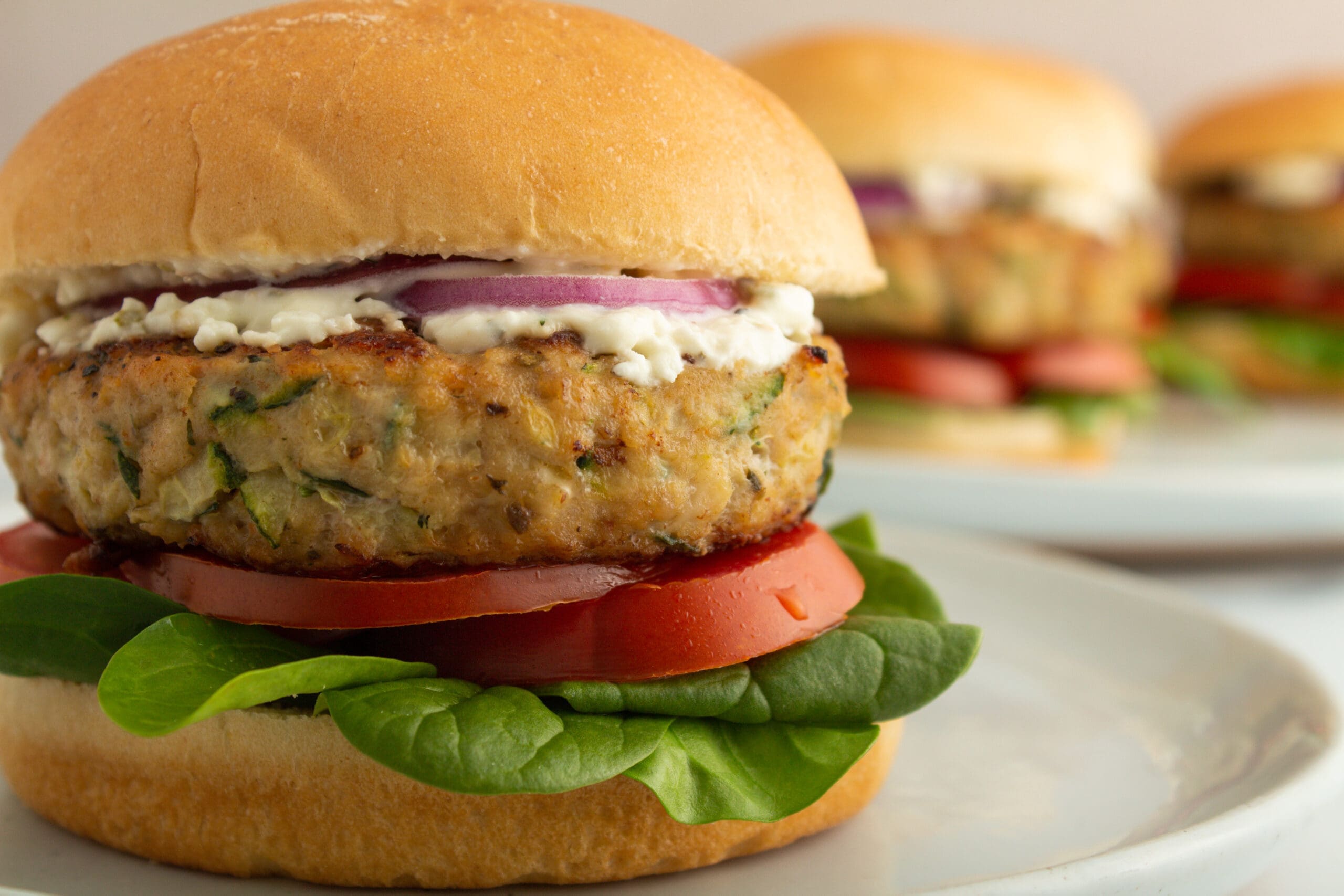 Our butcher-style ground chicken blend offers a light take on hearty meals like burgers without sacrificing the burger taste and satisfaction.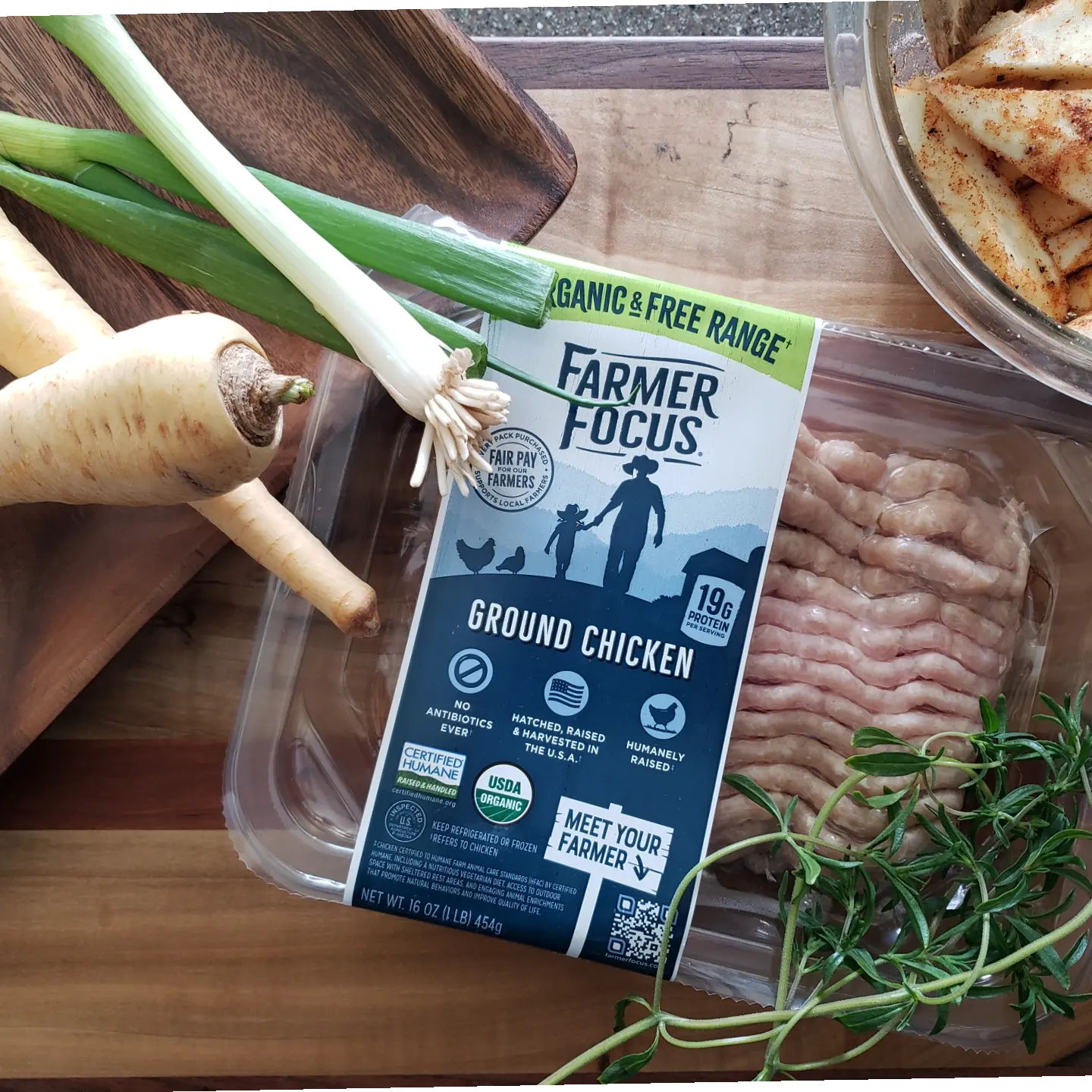 Farmer Focus Organic Ground Chicken is perfect for a flavorful chicken burger! You'll have a golden, crisp look on each side of your burger patty that will lend to the perfect texture for your first bite and a great base for your favorite toppings.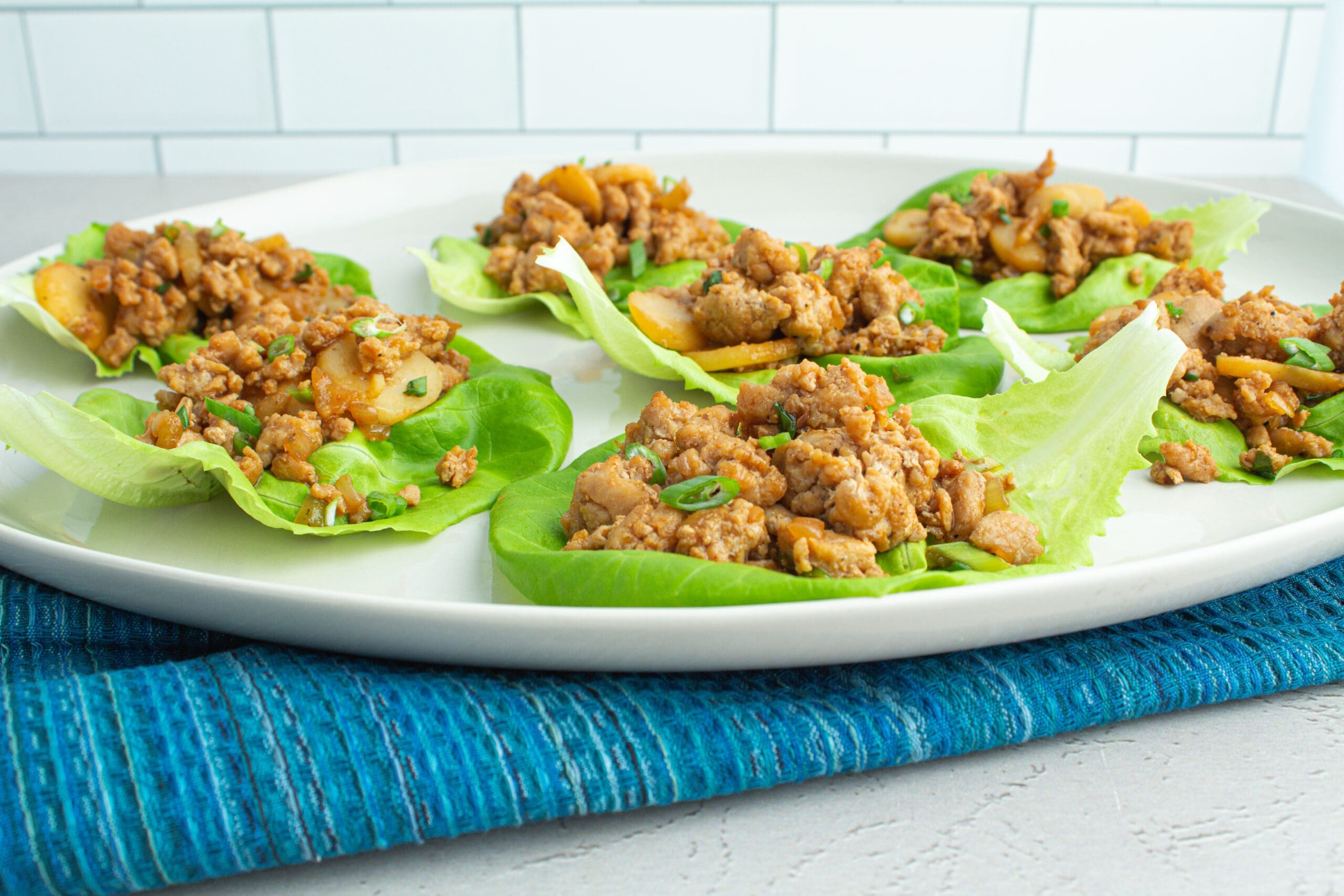 Take an already flavorful ground chicken, add simple spices, and flavor with crisp vegetables, then suddenly you have an easy, light meal ready in under 20 minutes.