The NEXTY Awards recognize the most progressive, impactful, and trustworthy products in the natural products industry. Farmer Focus is excited to announce that two of its newest pre-seasoned products have been nominated for NEXTY Awards.
Due to inflation, 94% of consumers plan to maintain or increase the number of meals they eat at home. Our pre-seasoned line is made to help home chefs break up mealtime monotony with easy-to-make, healthy, clean, and chef-inspired flavors at home. Take a look below for a sneak peek at our newest products coming to stores in late 2022!
NOMINATED AS BEST NEW ORGANIC OR REGENERATIVE PRODUCT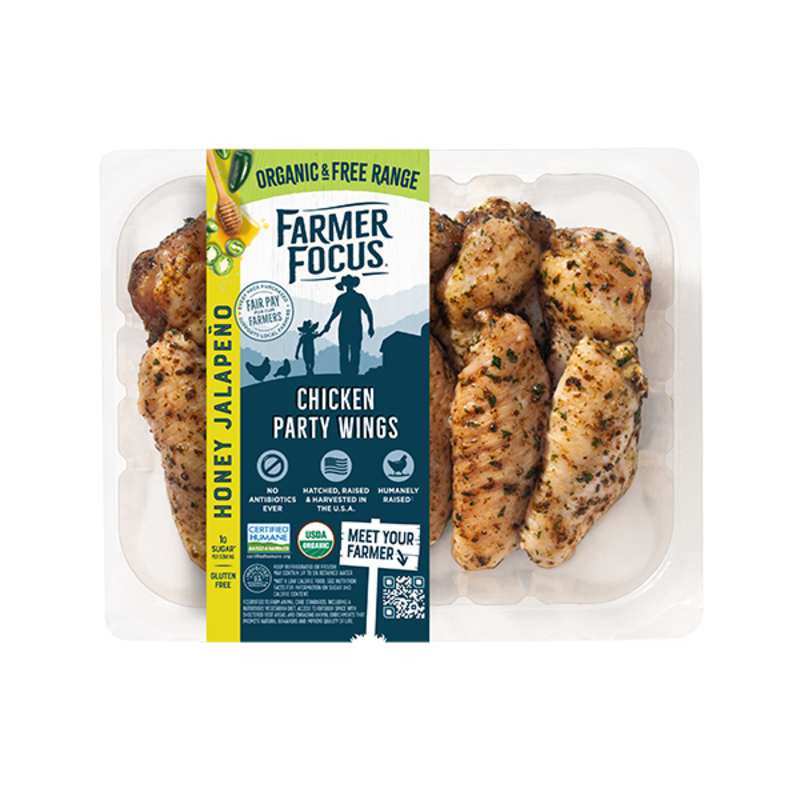 The perfect balance of spicy and sweet, these Honey Jalapeño Wings elevate any home cook's meal, whether on the grill or broiled in the oven.
NOMINATED AS BEST NEW MEAT, DAIRY, OR ANIMAL-BASED PRODUCT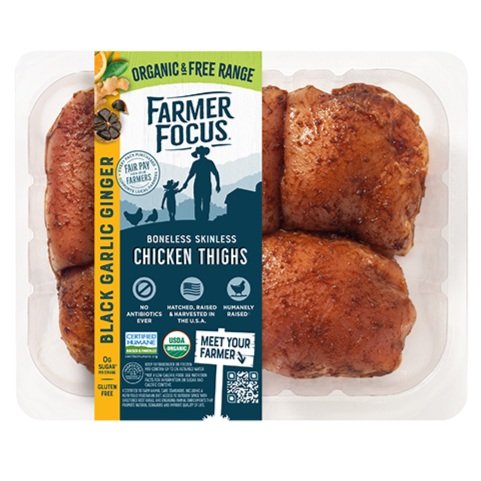 The earthiness of black garlic matches perfectly with the fresh burst of ginger to deliver a chicken thigh dish like no other, an allergen-free teriyaki alternative for all.
LASTEST FARMER FOCUS BONELESS SKINLESS CHICKEN BREAST PRE-SEASONED PRODUCT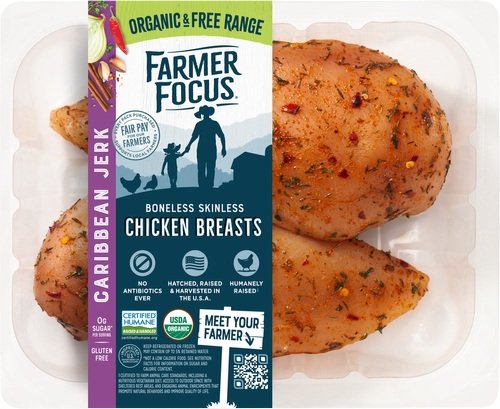 This island-inspired recipe blends spicy chili peppers with cinnamon and thyme to provide an organic, allergen-free, and easy-to-cook dish that will turn any meal into a vacation.