FARM ID: TODD, CRAB
Todd Fansler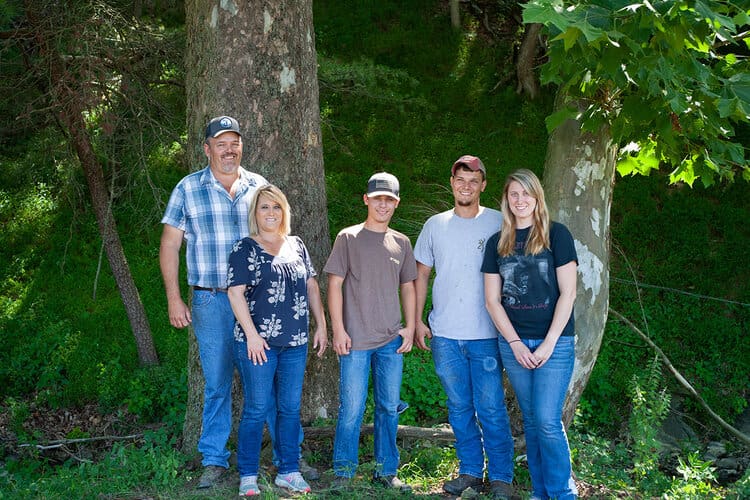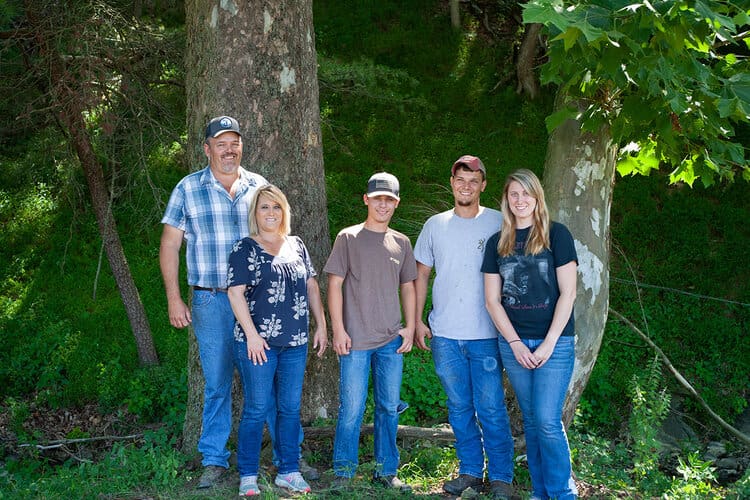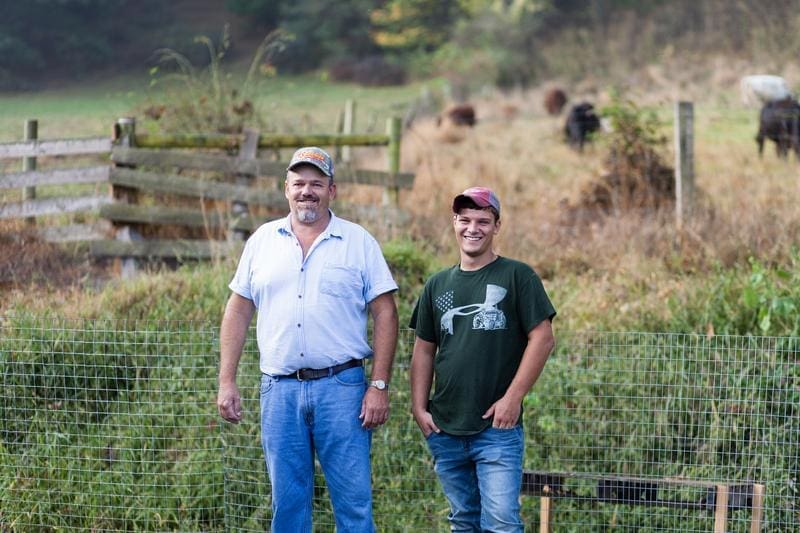 FARMER fOCUS FAMILY
Todd's stepson, Bailey, is also a Farmer Focus partner!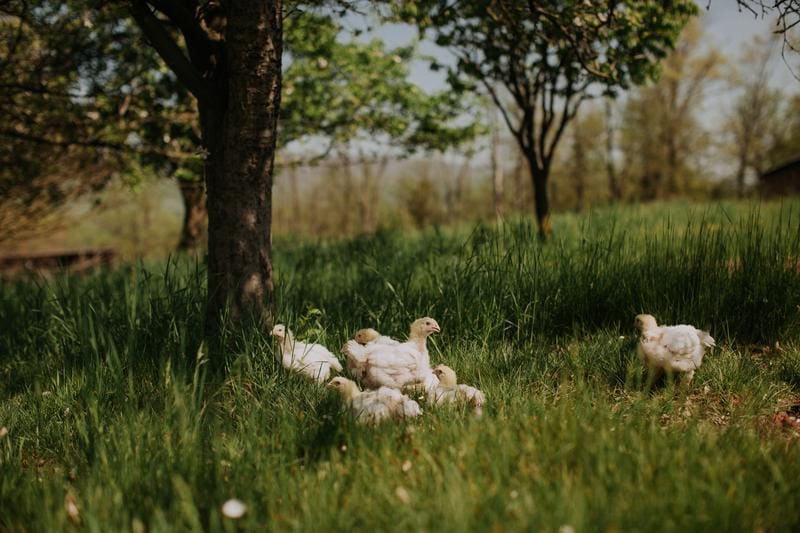 Foraging
Farmer Focus chicken can naturally forage while outdoors.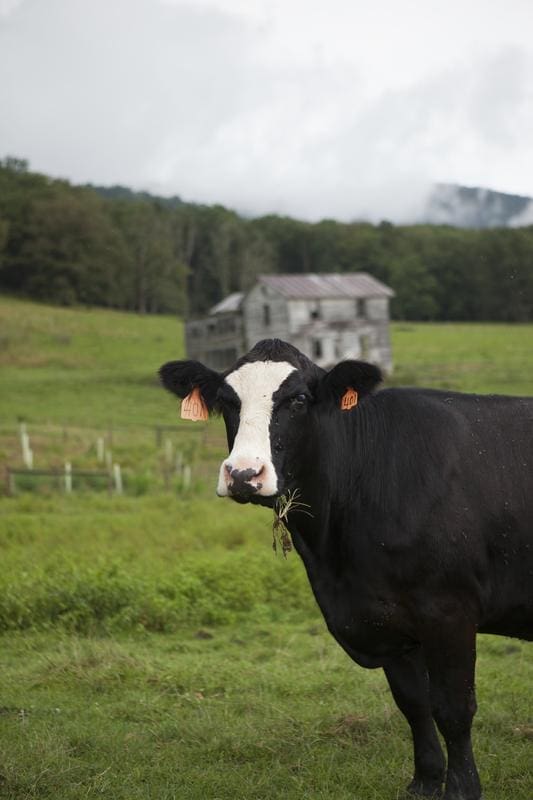 Diverse farming
Beyond chicken, the Fanslers also bale hay, grow corn, and raise cattle.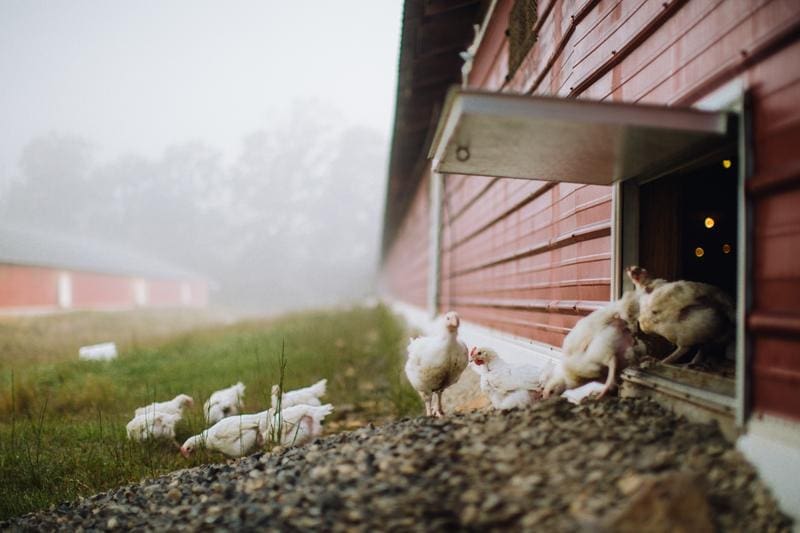 Free Range
These chickens are enjoying the freedom of outdoor and indoor roaming.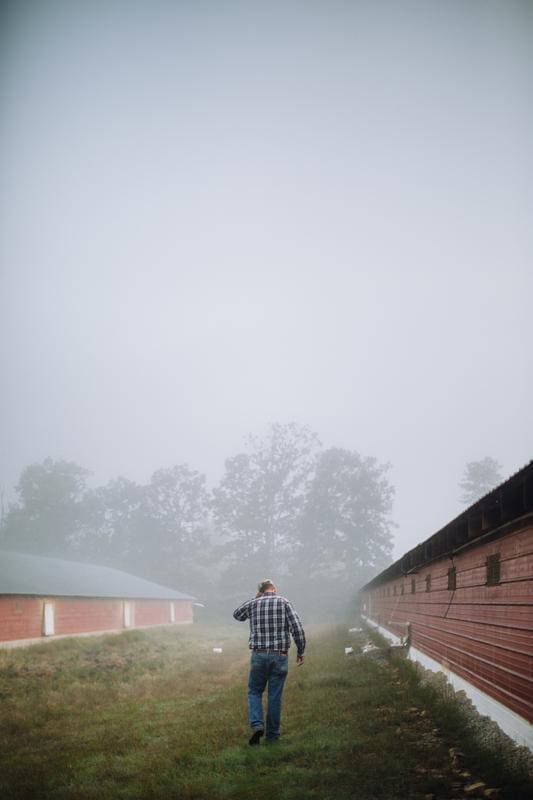 'round the clock job
Todd gets an early start on this foggy morning.
About the farmer…
You might think it's crazy that one family owns EIGHT farms, but to the Fanslers of Mathias, West Virginia, it's nothing out of the ordinary. Todd is a third generation farmer who has operated his farm for over 30 years. Todd hasn't always grown for Farmer Focus, but he's glad he made the switch.
As you drive up the lane to River Bridge Farm in Mathias, West Virginia, cows rest on grass in front of an old farmhouse. Three red buildings house the chickens, who like to spend their time pecking about in the shade of flowering trees. On any given day, you'll find Todd checking the houses and tending the flock, baling hay and harvesting corn, feeding his cattle, and keeping up with equipment maintenance.
why farmer focus?
We believe in farming the right way, see what the Farmers Focus difference is.
Learn More