Farm ID: SASP, SSP2
The Smiths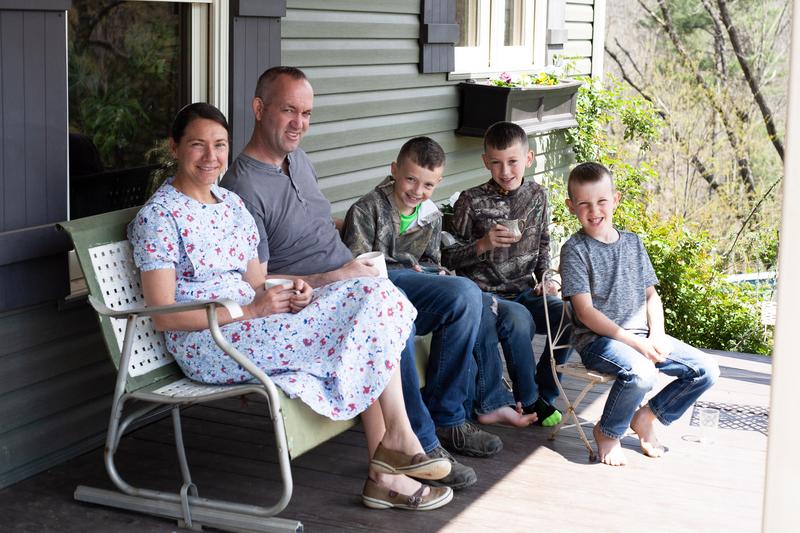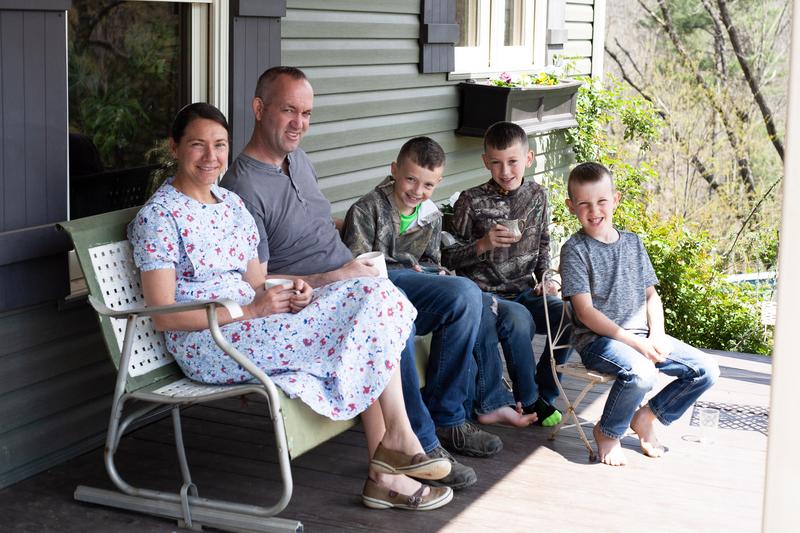 Chicks Indoors
Chicks at Smith & Sons Poultry 2 & 3 stay indoors for about 4 weeks so they can grow strong enough to go outdoors. Sawyer explains how they get water inside.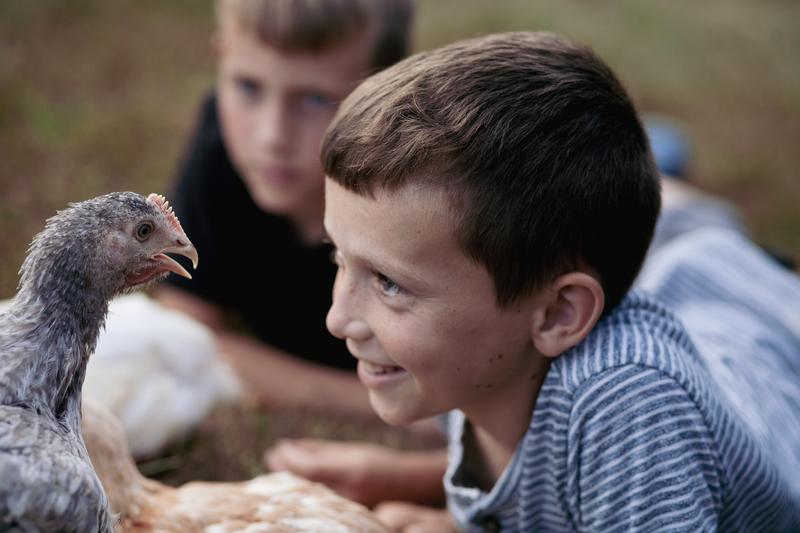 Different colors, still chicken
Just like people, chickens are unique in how they look. From time to time, some chickens may vary in the color of their feathers.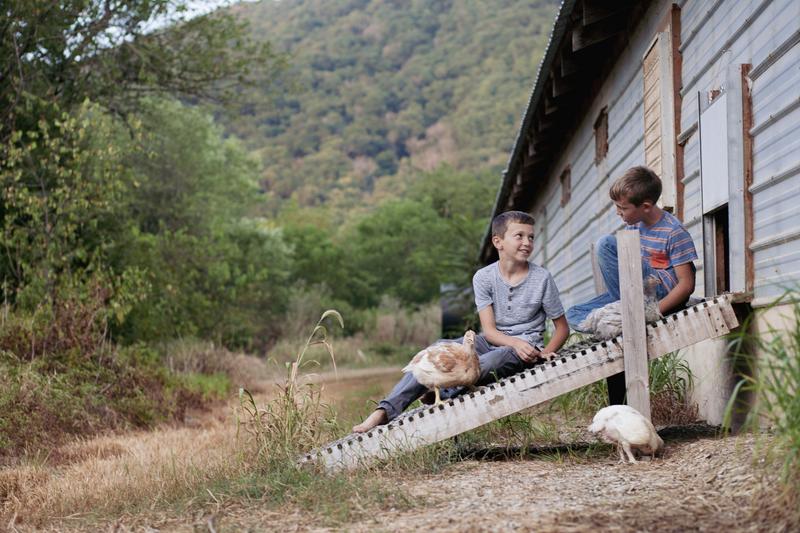 Ramps and Doors at Smith & Sons
Every chicken house has outdoor access doors and ramps. Many chickens like to perch on ramps supporting natural growth habits.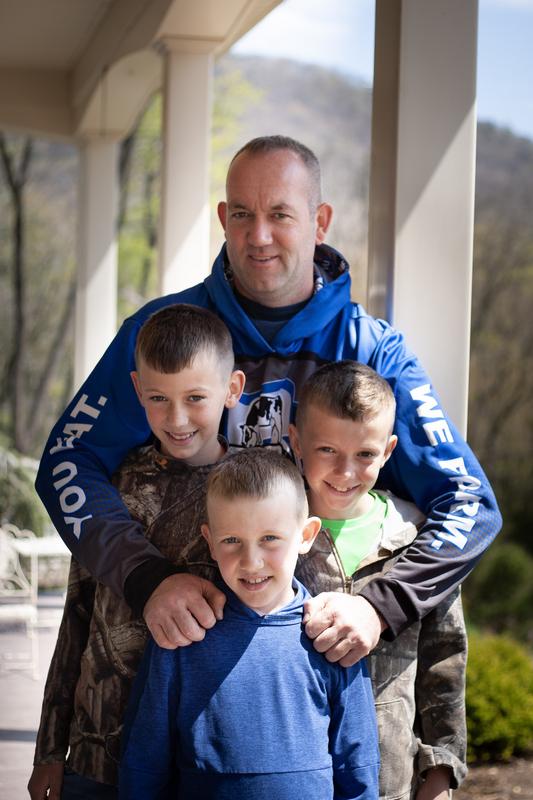 The family farm
Everyone is involved on the farm, no matter how old you are.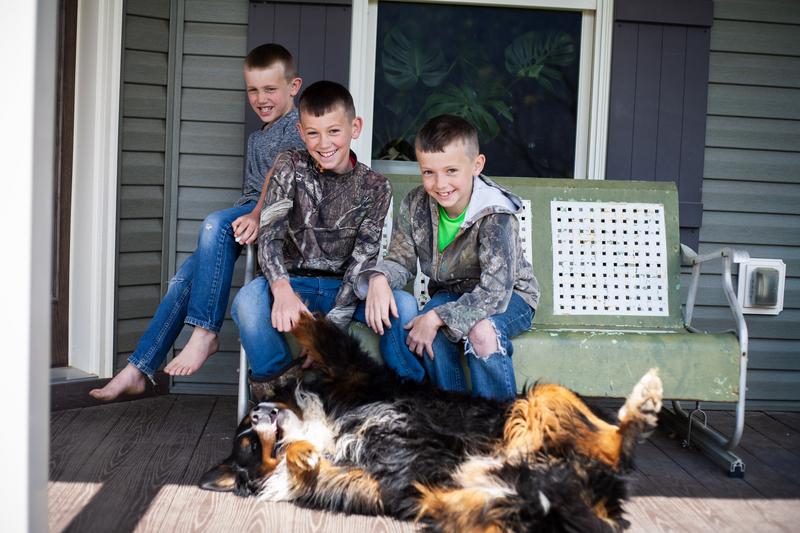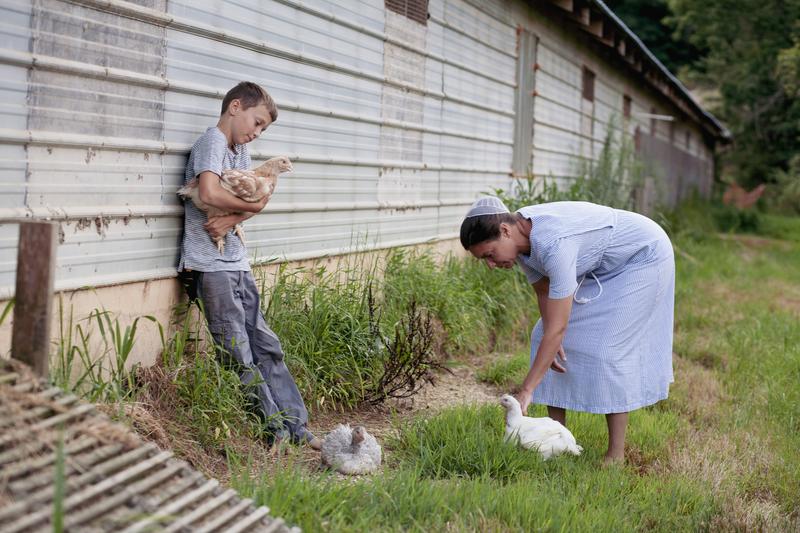 Checking chickens
Every day farmers walk throughout the chicken houses and outdoor access area to check on their flock.
About the farmer…
An old red tiller sits amid rich, dark soil while Faith Smith's nimble and experienced hands drop seeds down a garden row. Life abounds on the Smith & Sons Poultry farm in the form of an active family of five, a big, furry Bernese mountain dog, and a house full of happy chickens.
On a typical day, you might find any of Loren Smith's three sons mowing the property, driving the tractor, or jumping on the trampoline. They also love hunting, riding four-wheelers, and taking music lessons. The entire family pitches in with feeding and checking the chickens. In addition to all the work that goes into poultry farming and raising three boys, Faith owns a local fabric store, and Loren co-owns a trucking business with his brother and also helps with the beef and crop operations on the Smith family farm. Being local business owners themselves, Faith and Loren feel good about growing for Farmer Focus.
why farmer focus?
We believe in farming the right way, see what the Farmers Focus difference is.
Learn More